There's no shortage of articles on the 50-30-20 rule, where you're supposed to allocate 50% of your income on essential expenses, 30% on non-essential costs, and the final 20% on savings.
But like most rules, it looks easier on paper than it is in practice, especially if you're only 21 years old.
So how much money should you have saved by 21 years of age?
A commonly accepted guideline is to save 20% of your salary for retirement, unexpected expenses, and long-term plans. By 21, if you have worked full-time, earning the median salary for one year, you should aim to have saved around $7,000 or more.
Throughout this article, I'll give you some concrete figures on how much money you should have saved by age 21 and I'll go on to talk about how much money the average 21-year-old has.
So if you were like me as a 21 year old and you're a little concerned about your financial future, read on to learn more about how and where you should save your money as you enter into your twenties.
Related Financial Geek Article: How Much Money Should a Teenager Save?
Time to Start Saving?
Our Recommendations
Start Saving Today

Wealthsimple Invest ($25 Bonus)Only in Canada

Designed for beginner investors
15 Minute Sign-Up Process
100% Free to Sign-Up
No minimum deposit required
 Great mobile experience

Sign Up HereRead our Review

BettermentOnly in USA

Get started with as little as $10 
Low, annual fee of 0.25%.
Socially Responsible Investing
Manage finances all in one place
FDIC-insured up to $250K 

Sign up Here
How Much Money Should a 21 Year Old Have Saved?
As previously mentioned, a 21-year-old should have roughly $7,000 in savings. But if you feel 20 grand is an unrealistic savings goal, you're not alone. Many young adults don't even have near this amount, so how are they supposed to have that much? 
How Can a 21 Year Old Earn and Save Money?
I'm not going to tell you that saving money is easy. You may have to give up on a few things depending on your current income and expense levels. But if you're willing to secure your financial future by any means necessary, then read on.
A 21-year-old can earn and save money in the following manner: 
Calculate your current income and expenses.
Check which costs you can cut.
Work from home.
Maximize discounts and promos.
Let's go more into depth on how 21-year-olds can earn and save money.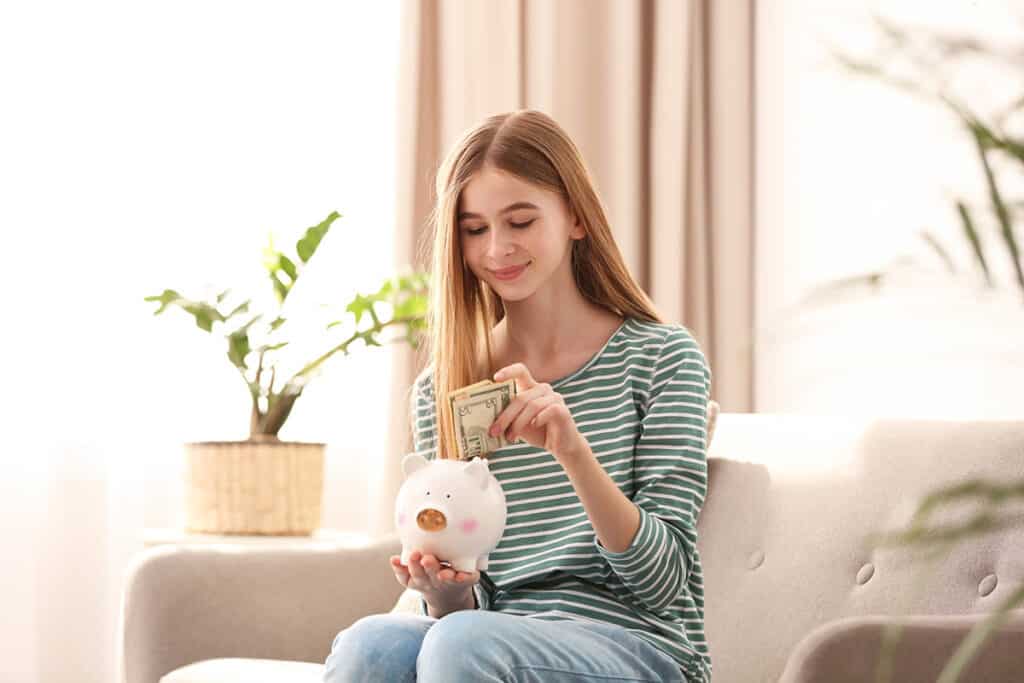 Calculate Your Current Income and Expenses
Before you formulate any savings schemes, it's crucial to assess your current financial situation honestly.
To do that, follow these steps:
Check your tax return. If you're eligible to file a tax return, take your income after deductions and taxes as indicated on your return.
Check your bank statements. If you're still using your parents' debit or credit cards, ask them for a copy of their statements and pick the expenses that belong to you.
Check receipts and other proof of expenses. If you don't put every cost on your debit or credit card (you pay in cash), collect as much documentation as you can about the ones that don't show up on your bank statement and add those to your total expenses.
Deduct your expenses from your income. The result equals your current savings.
Are you satisfied with your current savings? Not surprisingly, most people aren't, so you'll need to further refine your saving efforts.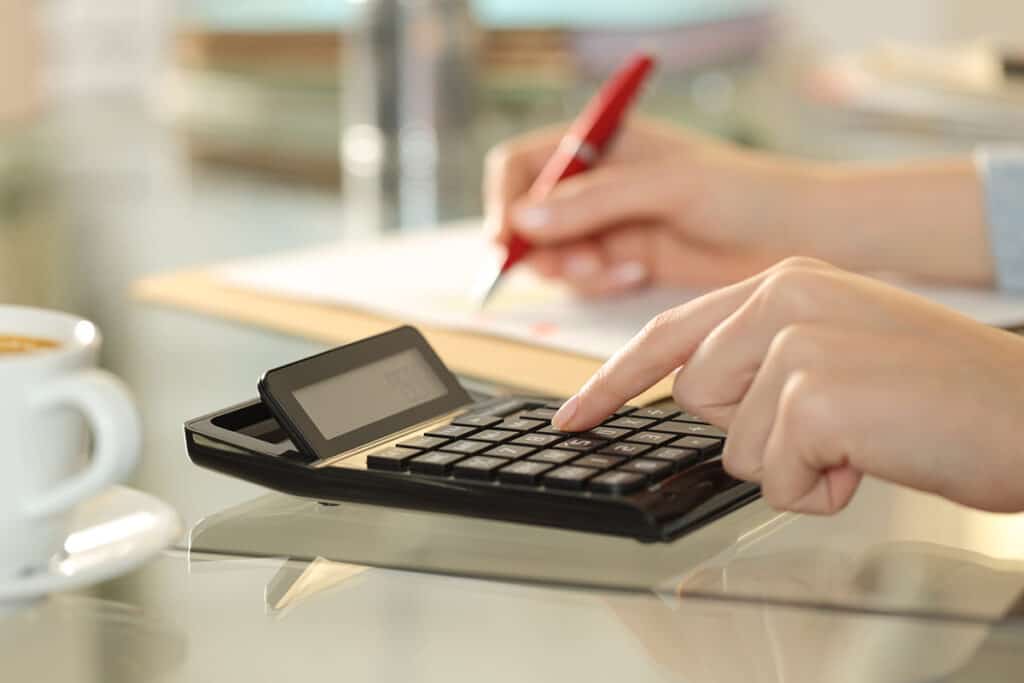 Check Which Costs You Can Cut
Saving doesn't always mean depriving yourself of the "fun" stuff. Here are some ways you can cut down on expenses while still maintaining a high quality standard of living.
Buy budget-friendly meals from cheaper restaurants with good reviews.
Get the newest video game only after you've read enough praise about it.
Switch to a cheaper streaming service for your entertainment needs (or use your parents like I do).
Buy clothes only when your old ones become worn out or don't fit you anymore, or buy secondhand.  
Related Financial Geek Article: 8 Tips for Moving Out (of Your Parents) With No Money
Work From Home
Do you have extra time but don't want to work another job where you have to stand for hours behind a counter? If you have skills like writing, graphic design, or computer programming, you can find work from home jobs on websites like:
Maximize Discounts and Promos
If you're like most teenagers, you probably shop online.
You can use an app like Honey to help you find ways to save money. The app automatically detects promos, discounts, and cash back opportunities that you can then use to put a few more dollars back into your account after shopping.  
Where Should a 21 Year Old Save Their Money?
Saving doesn't only involve increasing your income and decreasing your expenses. There are actually ways to make money work for you instead of the other way around.
If you've read my blog before at all, you know how I feel about investing and compound interest. I think it's the best way for a middle class earner to become a millionaire.
But it takes time, and lots of it.
In other words, as a 21 year old, if you invest 10% of your income over the course of your working years, say from 21-65 years old, and you earn an average of a 7%-10% return over that 45 year period, you will be able to retire very, very comfortably.
So while I never really like to give out specific investment advice on where to invest money, I'd highly recommend any 21 year old out there to learn more about how they can properly invest and grow their money for retirement.
Conclusion
Don't lose hope if your current savings is below 20% of your yearly income. But with that said, you should still save to the best of your ability to ensure that you'll retire with little to no financial worries.
As always, thanks for reading.
Geek, out.
Time to Start Saving?
Our Recommendations
Start Saving Today

Wealthsimple Invest ($25 Bonus)Only in Canada

Designed for beginner investors
15 Minute Sign-Up Process
100% Free to Sign-Up
No minimum deposit required
 Great mobile experience

Sign Up HereRead our Review

BettermentOnly in USA

Get started with as little as $10 
Low, annual fee of 0.25%.
Socially Responsible Investing
Manage finances all in one place
FDIC-insured up to $250K 

Sign up Here