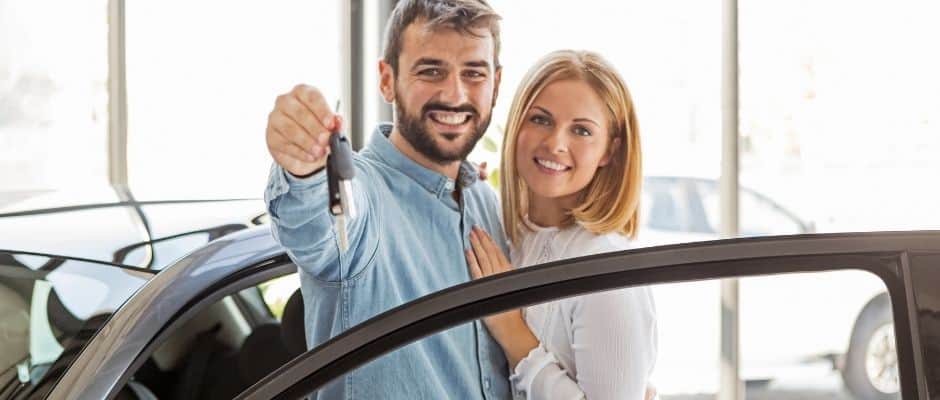 In many places across America, a car is a necessity for every family. Whether it is for commuting to work each day or just running a basic household errand, driving around by car is usually the fastest way to get around. But when it comes time to buy a car, a surprising number of people are clueless about the process. You don't just walk into a dealer and get approved for just any car. The dealership takes a lot of things into account, including your personal credit score. In this article, I will tackle the question: is 750 a good credit score to buy a car? Read on to find out!
It sure is! 750 is an excellent credit score that will rank you in one of the highest credit score tiers there is. According to Equifax, credit scores in the US range from 300 to 850. A score of 750 puts you into the Very Good rating and is just shy of the Excellent range which is the highest possible tier. 
So if you're wondering if a credit score of 750 will get you approved for a new car, don't worry. Having a good credit score is beneficial to get approved as well as scoring you a lower interest rate. If you had any doubts about qualifying for buying a new car with a score of 750, this article will alleviate your concerns.
Is 750 a Good Credit Score to Buy a New Car?
Yes! In the United States, 750 is near the top of the credit score range. Not only will you qualify for a car loan, but you should have no problem being approved for a mortgage as well. According to Credit.com, the average American FICO credit score is 716. This only furthers my point that 750 is an excellent credit score in 2023. 
Buying a new car is a big deal and aside from a house, will probably be one of your biggest purchases. The average car in America has a lifespan of about 12 years, which means you will be using this car long after you finish paying it off. Having strong financial habits can provide a better-than-average credit score. This will lead to having to pay less over the lifetime of your car when it comes to auto loan interest. 
How Many People in the US Have a 750 Credit Score?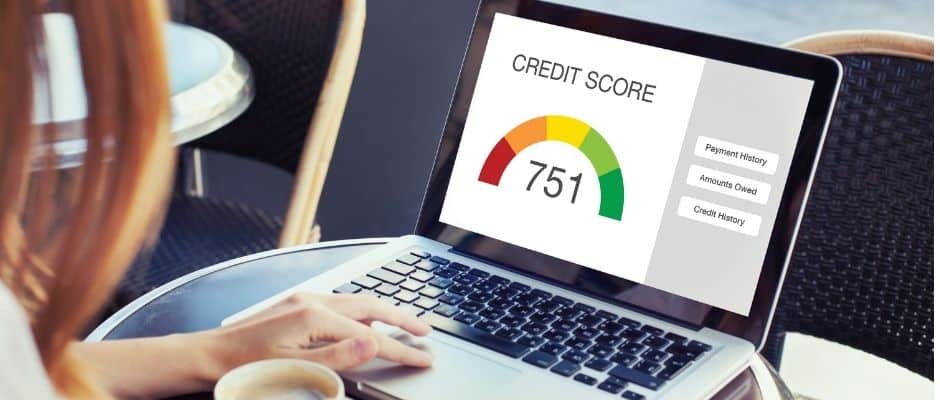 Not many! According to some research, only about 25% of all Americans have a credit score in the Very Good range or higher. As of the start of 2023, the US had about 334 million people. I understand this accounts for children who don't have a credit score. So the actual number of people who have a 750 credit score or higher is far less than 83 million, which is about 25% of the total population. 
Considering how many Americans own cars, it is certainly not stated enough how beneficial a high credit score can be. According to a MarketWatch report on auto loan interest rates, people with a score of 750 or higher only paid 2.96% to about 4.0% on new car loans in 2022. This is compared to 6.6% interest for credit scores of 601-660 and 9.75% for 501-600. 
Does Anyone Have an 850 Credit Score?
It is an interesting question for sure. According to the FICO credit score charts, 850 is the highest possible score you can have. Only about 1.0% of Americans have a credit score of 850, making this an extremely rare feat. Walking into a car dealership with an 850 score will likely net you the lowest possible interest rate available. 
The same will apply to mortgages too. Even though 2023 has seen the US economy enter a high-interest-rate environment, it is still a benefit to have a high credit score. How can you attain this impressive score? By paying all of your bills off fully and on time. This is the easiest way to raise your credit score. Other ways include not having too many credit cards or loans, and paying off any debt in a timely manner. 
Is having too many credit cards a bad thing? Why Having a Lot of Unused Credit Cards Isn't Actually Bad
Is 750 a Good Credit Score for a New Auto Loan?
It sure is, but always remember there are other ways to improve the purchase of your new car. While a score of 750 will get you a solid interest-rate loan, always try and shop around. You never know when a dealership will be willing to go lower or have a promotion going on. 
Another way to improve your auto loan is to provide a larger downpayment. If you can pay a good amount of the value of your car, the dealership might be willing to provide a lower interest rate. This will also make your monthly payments a lot lower as well. Paying as much as you can upfront is a great way to free up additional income in the future. 
Finally, play around with the numbers on the length of your auto loan. Obviously, a longer period will lead to higher interest being paid on your loan. Having a high credit score and a sizable downpayment could allow you to negotiate for lower interest rates over a longer period of time. It is always worth a shot and in your rights as a buyer to shop around to get the best rate you can.
Related Financial Geek Article: Car Budget for $60K Income: How Much Can You Afford?
The Bottom Line: Is 750 a Good Credit Score to Buy a Car?
The bottom line here is that 750 is a great credit score for buying a new car. Even though you might not get the lowest interest rates, you will definitely get approved without blinking an eye. This type of credit score can get you a great auto loan and even a solid mortgage, with a very reasonable and attractive interest rate. 
Thanks for reading this, I hope it helped!
Geek, out.