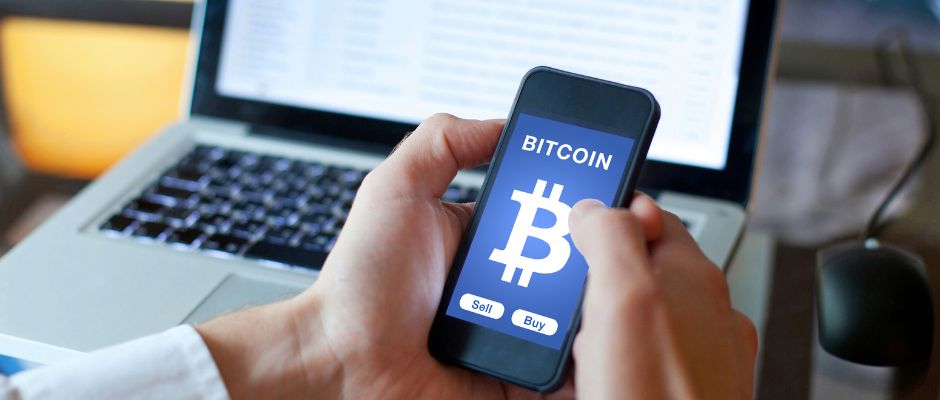 If you are a Canadian investor in 2022, it is a near certainty that two terms have crossed your radar:
Wealthsimple and cryptocurrency.
As Wealthsimple is the leading Canadian self-directed brokerage and crypto is arguably the hottest asset class on the planet, it only stands to reason that Wealthsimple Crypto was born to meet the demand.
But is Wealthsimple Crypto safe for investors?
Wealthsimple Crypto is safe for investors. Its custodial partner, Gemini, has $200 million in cold storage insurance. In addition, the company uses rigorous encryption to keep user data safe and has recently partnered with CoinCover as further defense against crypto coin theft.
All in all, Wealthsimple Crypto is one of the safest ways to invest in cryptocurrency in 2022 (and it's free). Read on to find out everything you need to know about the safety and security of your Wealthsimple Crypto account.
Start Trading Crypto with Wealthsimple Crypto Today ($25)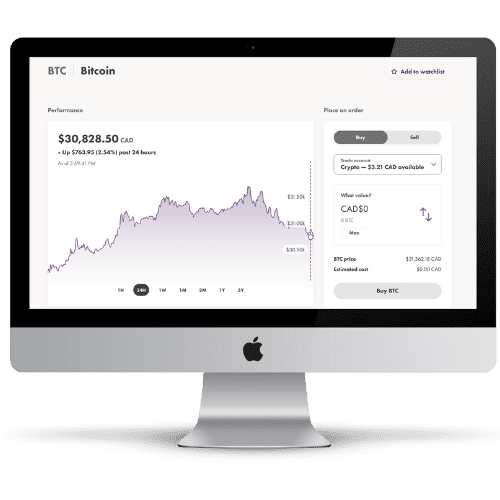 Earn a $25 Bonus with Sign – Up
Canada's first regulated crypto trading platform.
Trade Bitcoin, Ethereum, Dogecoin and 50+ coins
Send and receive crypto to external wallets
Get up to $5,000 instantly
All-in-one pricing
What Makes Wealthsimple Crypto Safe?
Wealthsimple Crypto is safe due to a variety of safety and security features.
1. Account Protection Protocols
At the root of Wealthsimple Crypto's security is a commitment to encryption and authentication.
Once your account has been set up and your personal information verified, all data is fully encrypted. This means that your information is not visible even to Wealthsimple, laying the foundation for a zero-knowledge network. In the unlikely event someone were to hack Wealthsimple's servers, they would not be able to view your account information.
In addition, Wealthsimple requires 2FA for unrecognized devices. So if your account PIN/password were entered on a new device, you would not be able to access your account without following the necessary verification steps. 
2. Partnership With Gemini Custody
Gemini Custody is the custodial wallet in which Wealthsimple's cryptocurrency is held. 
Don't let the term "custodial" confuse you. Think of Gemini as the bank that holds Wealthsimple's digital money. 
When you purchase a position in a crypto ETF on Wealthsimple Crypto, you are buying an indexed portion of Wealthsimple's position held by Gemini.
You may be wondering why Wealthsimple uses a custodian instead of holding its cryptocurrency itself. There are a couple of reasons for this:
Expertise – it allows Wealthsimple to focus on its core competency of facilitating transactions as opposed to storing and protecting digital assets
Convenience – although some may argue that custodial wallets are less secure than non-custodial wallets, it is easier for non-experts to use a custodial wallet. For example, if a person forgot their password or got locked out of their non-custodial wallet, their crypto would essentially be lost in the digital abyss. This is a non-issue with custodial wallets
As part of their custodial partnership, Gemini protects Wealthsimple Crypto with up to $200 million in cold storage insurance. As such, in the unlikely event your crypto was lost as part of a security breach, you would be monetarily remunerated for your loss.
3. Partnership With CoinCover
In major news, Wealthsimple announced hosted crypto wallets in February 2022.
While this is exciting news for crypto enthusiasts who want to use their crypto purchased on Wealthsimple for digital transactions, it once again raises the question: is Wealthsimple safe for crypto?
What happens if a user gets locked out of their account? What happens if a wallet is hacked?
To help address these concerns, Wealthsimple Crypto wasted no time in partnering with CoinCover. The company's mission is to protect crypto holders from hackers and human error. While it looks like the company will offer at least some partial insurance coverage for hosted wallets, the partnership is still in its infancy and all of the exact details have yet to be ironed out.    
Recommended Financial Geek Article: Is Wealthsimple Safe? Is Wealthsimple Legit? (The Facts)
Is Wealthsimple Crypto Insured?
Yes, Wealthsimple Crypto is insured through its custodial partner, Gemini Custody. It is insured for up to $200 million in the event of a security breach.
It is still a bit unclear what the insurance situation will be for the new Wealthsimple crypto wallets, although the company does say that the wallets will be insured. The company has formed an exciting partnership with CoinCover to help protect its crypto holders, with at least some insurance coverage likely for those with coins in hosted wallets. 
Is Trading Crypto Safe on Wealthsimple Crypto?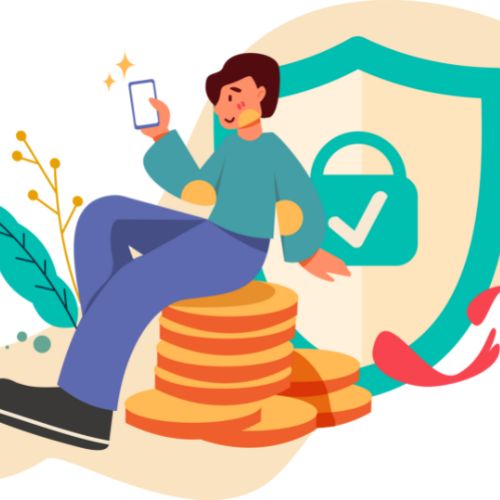 When speaking on crypto, it is always important to remember that crypto in and of itself is not necessarily a safe investment. 
So even though from a security standpoint your Wealthsimple Crypto account is safe, it is not accurate to say that your account is safe from significant loss just because you are trading crypto on a top-notch platform.
Although there is widespread bullishness around the future of crypto, it is still an extremely new asset class (Bitcoin, the first cryptocurrency, was created in 2008). There is not a lot of history to point to crypto's efficacy as a store of value. And even though more and more people are becoming educated about crypto, a miniscule percentage actually use it as a currency.
This is just to add some perspective on "safe" as it pertains to crypto. Due to its high risk, high reward volatility, crypto has yet to be backed by CIPF or CIDC.
Can You Withdraw Your Crypto from Wealthsimple?
Through Wealthsimple Crypto's hosted wallets, you can now withdraw Bitcoin and Ethereum from the platform for storage in an offline wallet. This will allow you to use these digital assets as currency for a variety of purposes. Be advised that you will need to have a separate self-custodial wallet set up to make this type of withdrawal.
The list of digital tokens that you can transfer into your Wealthsimple crypto wallet is much more extensive, however.
The Bottom Line: Is Wealthsimple Crypto Safe?
Wealthsimple Crypto is an extremely safe platform for investors to use. Through its combination of account protection protocols, partnership with Gemini Custody, and recent alliance with CoinCover, Wealthsimple offers a unique combination of account protection and insurance for its crypto holders.
If you have been mulling taking your plunge into the crypto-sphere, the timing has never been better: open your Wealthsimple Crypto account today!
Geek, out.
Start Trading Crypto with Wealthsimple Crypto Today ($25)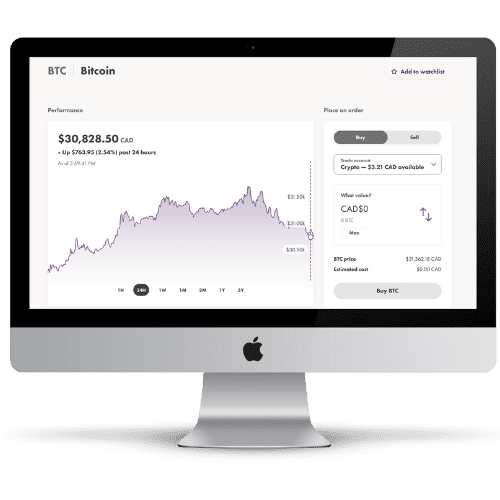 Earn a $25 Bonus with Sign – Up
Canada's first regulated crypto trading platform.
Trade Bitcoin, Ethereum, Dogecoin and 50+ coins
Send and receive crypto to external wallets
Get up to $5,000 instantly
All-in-one pricing