Some links in this post are from our partners. If a purchase or signup is made through our partners, we receive compensation for the referral. 
Signing up for a new investment account with Wealthsimple is easy and painless. As I outline and discuss in my article here, it takes roughly 20 to 30 minutes, start to finish.
But have you ever wondered why Wealthsimple, and all the other online brokerages, ask you for your Social Insurance Number (SIN) when you create an account?
In an age where our personal data is considered a valuable commodity for companies, you have every right to be suspicious of this request. 
By law, Wealthsimple needs your SIN number for identity verification purposes. When you sign up for a registered account like a TFSA or RRSP, they must be first registered by the CRA. For non-registered accounts, Wealthsimple verifies your identity with a third party credit reporting agency but it still requires your SIN to do it.
And let me tell you, you'll thank both Wealthsimple and the CRA for this come tax season. It makes thing so much easier as the CRA will already have all the tax documentation they need.
And if you are wondering how I know this, it's because I actually reached out to Wealthsimple directly and asked them. Here is what they had to say.
Me – I was wondering why Wealthsimple asks for SIN when registering for an account?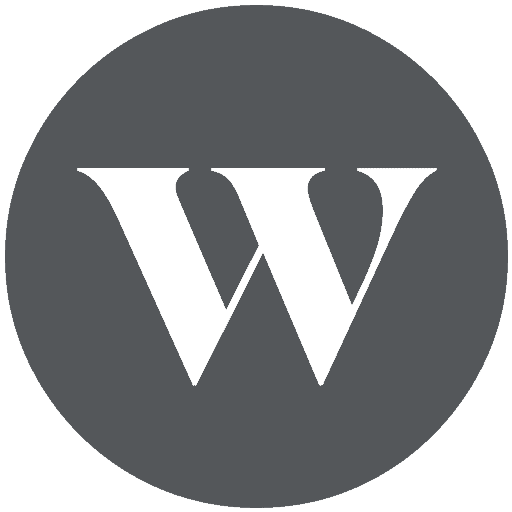 Eva (Wealthsimple) – Good question! We use this information for identity verification purposes. All registered accounts (such as a TFSA or RRSP) must be registered with the CRA and all non-registered accounts require that we verify your identity with a third party credit reporting agency and we require your SIN to do this.
Why Does Wealthsimple Need My SIN?
Besides verifying your identity, the CRA also needs your SIN to help report income tax information to the Canada Revenue Agency (CRA).
Certain investment vehicles in Canada, like the TFSA and the RRSP, have limits to the amount you can contribute to them, so by giving Wealthsimple your SIN, they can then give this information to the CRA which will save you headache and hassle come tax season.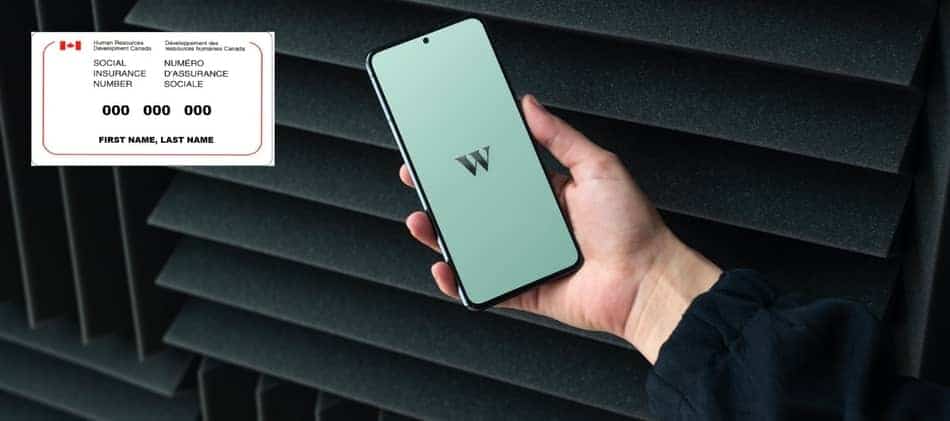 For example, the CRA needs to track how much money you can contribute to your TFSA or Tax Free Savings Account. If you surpass the contribution limit, the CRA will tax you 1% of the overcontributed amount every month. 
Contributing to your RRSP or Registered Retirement Savings Account also has a direct effect on your taxable income. If you have an RRSP investment account with Wealthsimple, Wealthsimple will give this information to the CRA on your behalf. Not only will this speed up your tax filing process, but it'll also ensure you get back the most amount possible from your taxes each year.
Finally, the CRA will tax you on any capital gains you make in a taxable account. So if you sell any investments for a profit, or earned any interest or dividends within a taxable account, then you will be taxed on this.
But trust me, you don't want to have to crunch all these numbers yourself, Wealthsimple (or whatever online brokerage you use) will send these tax documents directly to the CRA.
Sign-up for Wealthsimple Invest Today ($25)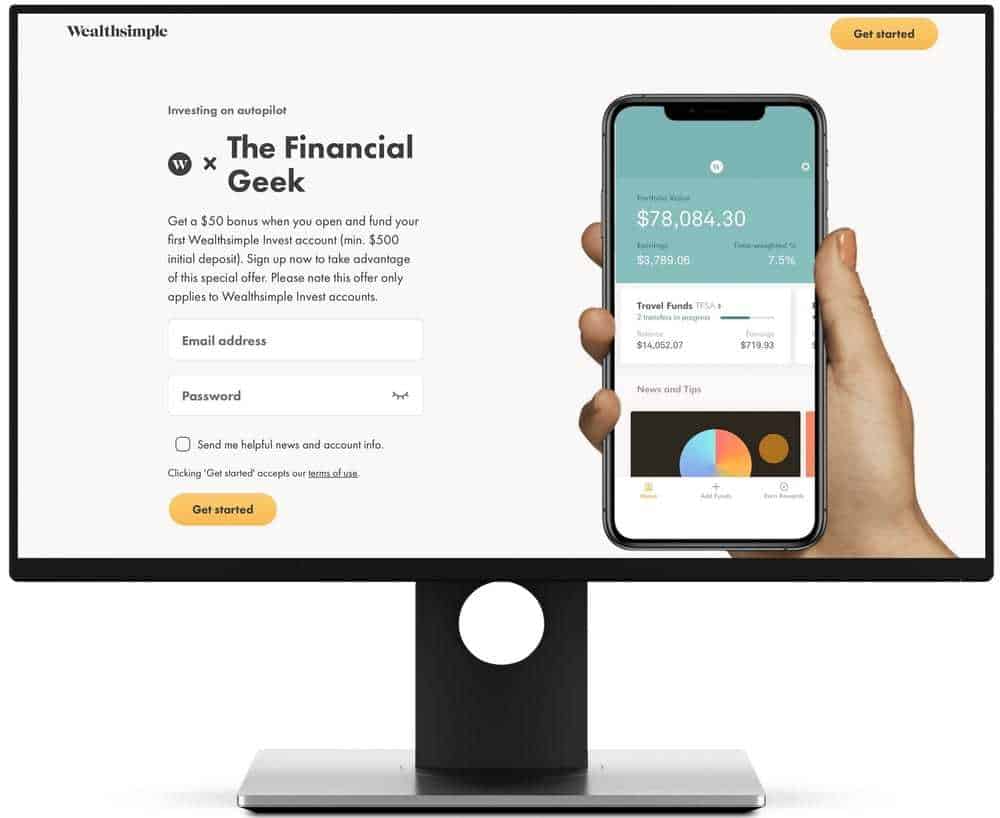 Earn a $25 Bonus with Your Sign Up
Designed for beginner investors
15 Minute Sign-Up Process
100% Free to Sign-Up
No minimum deposit required
 Great mobile experience
Is it Safe to Give Wealthsimple My SIN?
If you are still feeling uncertain about providing Wealthsimple with such a crucial piece of information, feel free to do your own research. With that said, I am 100% confident in saying that it is save to give your SIN to Wealthsimple.
Not only have I asked them directly, but I am a Wealthsimple user, and have been for years, and have never had my SIN compromised.
Me – In regards to giving Wealthsimple my sin number. Is that safe to do? I am a bit nervous about giving data like that.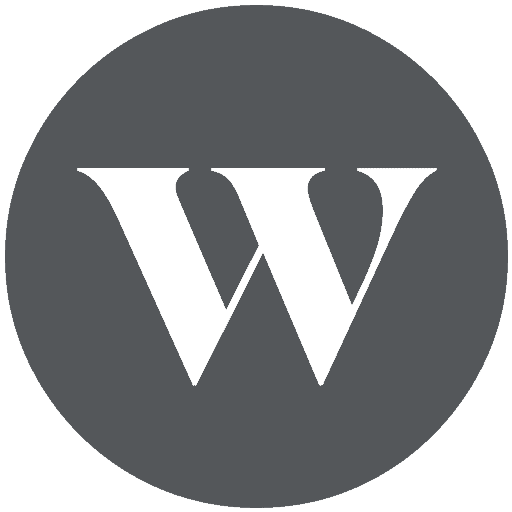 Brittany (Wealthsimple) – Of course and this is completely understandable, please know that we do take the security of such sensitive information incredibly seriously however. We do require this to verify your identity in accordance with regulations that are in place in order for us to complete this identity verification for an investment account. This information is kept very secure in our system, even as an employee, if I were to go into your profile, I cannot simply access your SIN as it is extremely protected in the system. This would only be accessible through your account documentation that is stored entirely securely as well with very limited access to such documents.
Discussion boards on sites like Reddit are also excellent sources of experience from existing users. You can also contact Wealthsimple directly, like I did, as the site has an excellent customer support team where you can chat with a virtual assistant 24 hours per day, or a human agent during business hours. 
Wealthsimple has been in the Canadian financial industry since 2014 and has relatively high reviews on the internet. On top of that, the company that owns Wealthsimple is Power Corporation which is a very well respected business conglomerate that trades publicly on the Toronto Stock Exchange. 
As of the fourth quarter in 2021, Wealthsimple had over 1.5 million active users and over $15 billion in assets under management. Every single one of those users had to provide their SIN when signing up for a new account. With that many assets under management, it is evident that Wealthsimple is one of the most trusted investing brands in the Canadian financial industry. 
Related Financial Geek Article: Is Wealthsimple Safe? Is Wealthsimple Legit? (The Facts)
Do All Canadian Online Brokerages Ask for SIN?
Yes, if you plan to execute trades or invest in the Canadian or US stock markets, you will need to submit your SIN before creating an account. As mentioned in other articles, I also have an online brokerage account with Questrade, and they also asked me for my SIN for the exact same reasons.
As mentioned, this allows the CRA to accurately reflect your trading activity for the year and makes it nearly impossible to avoid paying taxes on investment income.
Another thing the SIN does is it uniquely identifies you as the person you are. This reduces the ability to create fake trading accounts which could potentially lead to illegal market manipulation. If we didn't need to provide our SIN, anonymity could lead to malicious and undesirable activities on the public markets. 
In Canada, a majority of investing brokerages are tied to the major banks like Toronto Dominion (TD), Royal Bank of Canada (RBC), or the Bank of Montreal (BMO). Since you likely already have a bank account with an institution like this, it seems less suspicious when they ask you for your SIN. For standalone brokerages like Wealthsimple, you might be a little more cautious with how you hand out information. 
But like I stated above, it is completely safe to give your SIN to Wealthsimple when registering for an account.
Can You Get Scammed on Wealthsimple?
To be perfectly honest, you can get scammed on any site.
Wealthsimple certainly does not have a history of any scams or hacks and with the added levels of security the platform has added, users certainly feel like their funds and personal information are safe and secure. 
With Wealthsimple, not only do you have your unique login and password, but the site has implemented two-factor authentication (2FA) as well. This means that for those users who want to ensure their online safety, they need a second device like a mobile phone to provide a 5-digit code that allows you access to your account. 
Finally, another benefit that Wealthsimple has is that it is simply an investing account. Since you deposit and withdraw funds directly from a bank account, it adds another layer of security if your Wealthsimple account ever becomes compromised.
Online security is important on any site, but especially one where you are storing your hard-earned money. And Wealthsimple definitely understands this and makes security a top priority.
Sign-up for Wealthsimple Invest Today ($25)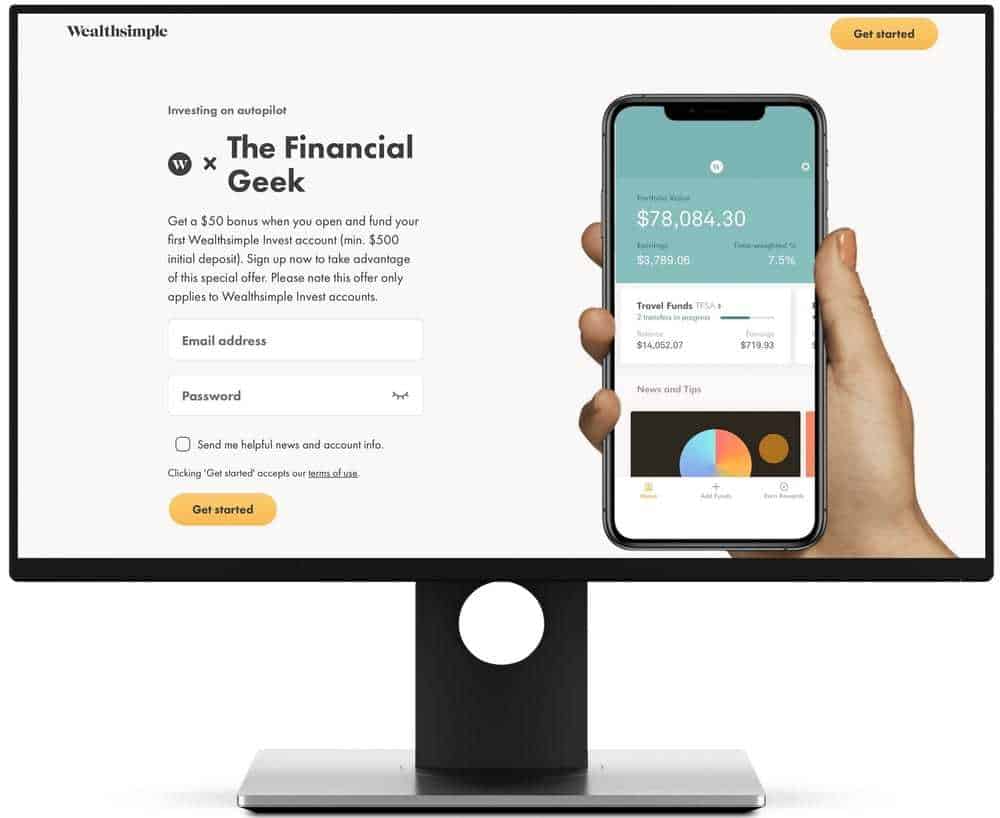 Earn a $25 Bonus with Your Sign Up
Designed for beginner investors
15 Minute Sign-Up Process
100% Free to Sign-Up
No minimum deposit required
 Great mobile experience
Conclusion: Why Does Wealthsimple Need My SIN?
Whenever you feel skeptical about Wealthsimple requesting your Social Insurance Number to sign up for an account, keep in mind that it is required to do so by law. Brokerages like Wealthsimple provide this data to the CRA so that account limits, capital gains and other investment income can be tracked for income tax purposes. 
There is also a security aspect to why a brokerage needs users to provide their SINs. If nobody needed to prove who they were, we would all be susceptible to market manipulation. If you want to trade on the public markets and be in good standing with the CRA, providing your SIN to Wealthsimple is just a part of the process.
So remember, it's not that Wealthsimple wants your personal information, it's that they have to ask for it. It's always good to be vigilant about the security of your online identity. But in this case, Wealthsimple only needs it to ensure everyone is being compliant with the CRA. 
Geek, out.