Investing in cryptocurrencies on a platform like Coinbase is becoming a more and more popular way for people to add digital assets to their diversified portfolio.
Currently there are over 89 million verified users on the platform, making it the second largest crypto platform in the world by trading volume. Unfortunately though, major site hacks and the crypto industry seem to go hand in hand, which means you need to know what to do if your Coinbase account gets hacked.
If you have found that your Coinbase account has indeed been hacked and funds have been stolen, Coinbase will refund you. Coinbase secures a portion of its digital assets with crime insurance to protect its users. It's one of the benefits of using Coinbase as your crypto exchange of choice.
Like with most sites, Coinbase has certainly been susceptible to hacks in the past. Will these hacks happen again in the future? You can never rule it out, but at least as a Coinbase user you can know that your funds will be protected and insured.
Will Coinbase Refund Me if Hacked?

As one of the largest and most popular crypto exchanges around the world, Coinbase takes great strides to protect its users. In the event of a major hack or if your account is somehow compromised, Coinbase is willing to refund your account with all of the funds you lost during the hack.
Not only does Coinbase have a reputation to uphold, but it is a publicly traded company so it also needs to ensure a standard of performance and public perception. If shareholders get wind of major hacks without refunds, they will likely question the motives of the company itself. This could lead to the stock price dropping, as well as an exodus of its users.
Luckily for Coinbase users, the company has your financial safety and security in mind when it comes to hacks. This, however, does not mean you should be reckless with your account. Taking the proper steps to secure your Coinbase account can help prevent your funds from being hacked in the future.
What Happens if Someone Hacks Your Coinbase Account?
So what do you do if your Coinbase account happens to be hacked?
First of all, don't panic! You now know that Coinbase will reimburse you with any funds you have lost.
If Coinbase suspects your account may have been targeted, they will likely freeze your account and hold in under review until things are resolved. If this happens, the first thing you need to do is contact Coinbase Customer Support. 
Coinbase has excellent customer support that is always available for its users. Since it is a global platform, it needs to have support available around the clock for users in all time zones.
For the US and International users (outside of the UK and Ireland), you can call Coinbase at +1(888) 908-7930. This number is available for users 24 hours per day and seven days per week.
Apart from that, Coinbase also offers email support around the clock and even a live chat feature directly on its site. Once you have spoken with customer support, it's best to begin the process of protecting yourself from future hacks. Changing your password and implementing MFA or Multi-Factor Authorization is a great step to preventing yourself from being compromised again.
A History of Coinbase Hacks
One good thing about using Coinbase is that the platform does not have a long history of major hacks. The company was established back in 2012, but crypto trading really hasn't taken off until recent years. Therefore the hacks on user accounts have occurred over the past few years, and none of them have actually been too severe.
2013 Bitcoin Hot Wallet Hack
While Coinbase has never officially confirmed this as a hack, it is widely believed that the platform lost $250,000 in Bitcoin in 2013. The hack was a phishing attack as Coinbase had one of its Bitcoin hot wallets accessed. A hot wallet is a digital asset wallet that is connected to the internet, rather than a cold storage wallet which is completely disconnected.
Related Financial Geek Article: Is The Coinbase Wallet Safe? (Complete Breakdown)
It is unclear as to how many Bitcoins were actually stolen from the company, but it is believed to be anywhere from 200 to 2,000. This means this attack could now be worth upwards of $100 million at Bitcoin's current prices. Isn't that crazy?
Thankfully though, this was an attack on Coinbase directly and did not affect any of its user base at the time.
2019 Password Glitch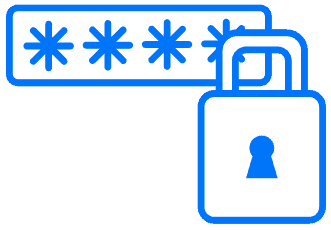 This wasn't necessarily a direct hack of Coinbase but it could have been a lot worse had this information fallen into the wrong hands. After Coinbase managed to correct the issue, it disclosed that up to 3,500 customers had their passwords stored in plain text where hackers could have potentially gained access.
2021 MFA Flaw Hack
In one of Coinbase's largest attacks, hackers were able to expose a flaw in the Multi-Factor Authorization of user's accounts. These hackers were able to gain access to the SMS messages that were sent to user devices to confirm their identities. It is estimated that 6,000 different user accounts were compromised.
Coinbase quickly acted on this hack and confirmed that users will be fully refunded for any lost funds from their accounts. The company actually never disclosed the total value of the crypto that was stolen, but has been working with customers to refund their accounts.
2022 Crisis-Level Flaw Averted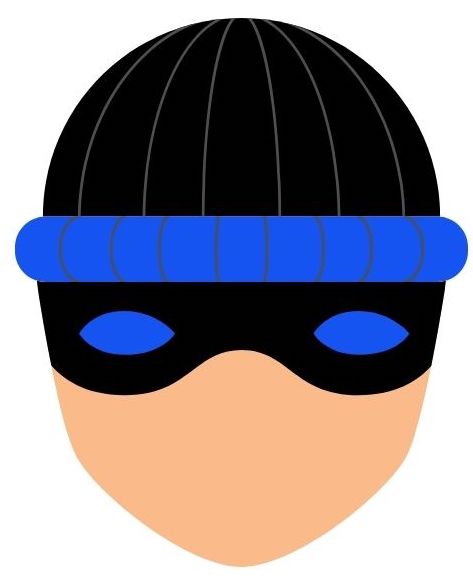 Earlier this year, a crisis-level flaw of Coinbase's platform was brought to its attention by a white-hat hacker. Details of the flaw revolved around users being able to sell cryptocurrencies on the site without even owning them.
This had the potential to absolutely 'nuke' the crypto markets, says the hacker.
Coinbase acted swiftly and rewarded the hacker a bounty of $250,000. While some criticized the amount as being too low, it is yet another indication that Coinbase takes its security seriously and is always looking to protect its users from malicious attacks. This also shows that the crypto community is looking to help Coinbase and other platforms, for the greater good of the industry.
Related Financial Geek Article: A History of Robinhood's Hacks (How to Prevent It)
Conclusion: Will Coinbase Refund Me If Hacked?
Luckily, Coinbase has an excellent process for refunding your account if they are ever hacked. The site itself boasts a pretty clean history of not being hacked, especially compared to some of its competitors.
And in the rare events that it has been compromised, Coinbase has been quick to act to refund its users fully!
I've been using Coinbase since 2018 and I've never had any sort of security issues, and I've honestly felt like the company has put it's users privacy at the forefront, which is something I really appreciate.
On top of that, the security protocols that Coinbase implements to keep it's users data and resources safe is world class, as I talk about in my article Is Coinbase Safe? Is Coinbase Legit? (Here's the Truth).
And we will leave it there, as always, thanks for reading!
Geek, out.