With so many different options available, choosing an online trading brokerage that you can trust is a difficult task these days. Robinhood is a trading platform that is determined to make investing as simple and affordable as possible. The site has gained a loyal following over the past couple of years, and boasts nearly 20 million unique users.
With that said, you may have heard of Robinhood as the platform at the centre of the Reddit-fueled meme stock event back in the beginning of 2021. While Robinhood was mired in controversy, it was ordered by FINRA to pay the largest fine in history. The company has since gone public and is trading on the NASDAQ exchange under the ticker symbol HOOD. 
Robinhood has had its fair share of controversy over the years, but in no way would they ever steal your money. As Robinhood is a publicly traded company, their actions are closely monitored by federal agencies like the SEC, as well as its own shareholders, and are expected to act in a professional and trustworthy manner.
Robinhood is also a member of SIPC or the Securities Investor Protection Corporation. This means that your account funds are protected for securities up to a value of $500,000 and cash up to a value of $250,000.
All that to say, Robinhood is definitely a legitimate trading platform that abides by all legal regulations from the SEC. 
Starting to Invest?
Our Recommendation
Start Trading Today

Robinhood InvestOnly in USA

Start investing with just $1
Invest in stocks and ETFs
No commission fees
Access to the Crypto Markets

Start Trading Today
Does Robinhood Steal Your Money?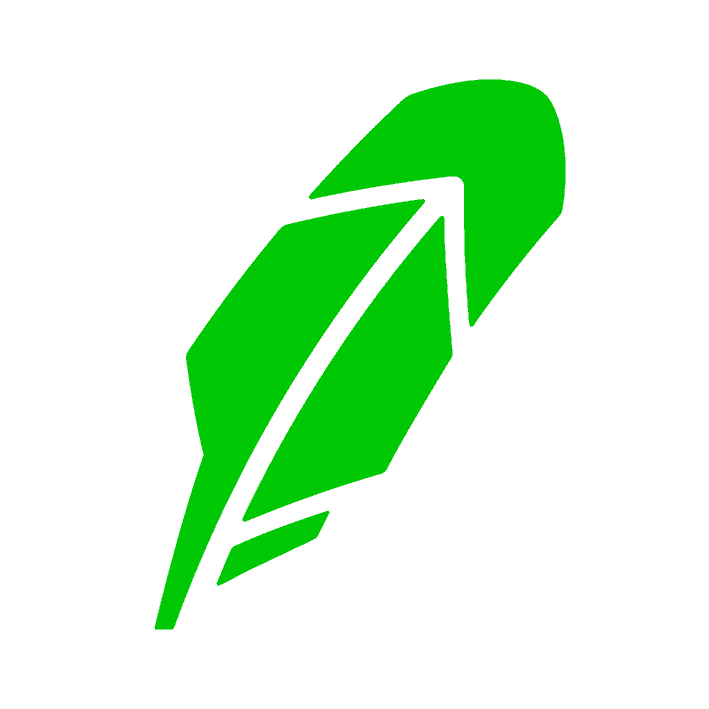 Stealing its users' money? Absolutely not!
What many people have referred to as stealing by Robinhood is actually known as payment for order flow. This is the process of selling trading data to third party institutions, who then turn around and execute those orders before the users do. 
This is where people often use the phrase "stealing from the poor and giving to the rich" for Robinhood's platform. Payment for order flow is controversial, but it is also a necessity that allows Robinhood to provide no fee transactions for its users. Payment for order flow has grown to be more than 80% of the company's annual revenues. 
While some people debate whether or not this is actually stealing from its users, there is absolutely nothing illegal about the process. In terms of actually stealing your money, Robinhood is innocent. In fact, if we were to logically think about it, Robinhood only benefits from its users having more money in their accounts. 
It has been stated that the average account balance for Robinhood users is approximately $3,500. For a company with a $32 billion market cap, there is simply no reason for them to want to steal such small amounts of money from its own users. On top of that, Robinhood only stands to gain from having more users on its platform, so widespread complaints and bad reviews would only hurt its customer retention rate. 
Can Anyone Steal Money from my Robinhood Account?
I can't sit here and tell you there is a 100% chance that funds will not be stolen from your Robinhood account.
Whenever you are dealing with an online account of any kind, there is always a small risk of the site being hacked. For those reasons I always recommend taking security measures like creating a strong and unique password, setting up 2-factor authentication and logging out of your session whenever you finish up.
Robinhood also builds layers of security into each account so as a user you really don't have to worry about anyone stealing your money. The site enables trusted device sign-in which means Robinhood requires additional verification codes for unknown users or devices.
Robinhood is also constantly monitoring suspicious behaviour, and if it receives a report or suspects that an account has been hacked, it'll take proper action to secure and protect your funds. 
Is it Safe to Invest My Money with Robinhood?
Absolutely!

As long as you know all of the fine print before you begin trading with your Robinhood account. Knowing about payment for order flow is an important step in accepting that your personal trading data will be sold to an institution and potentially emulated as well.
Robinhood is an excellent investing app, and in order to provide the simplest platform with zero transaction fees for its users, processes like payment for order flow must be implemented. 
While there is always a risk of being hacked online, Robinhood is a very safe platform to invest your money with. The company takes great care in providing secure sign-in options for its users, and abides by all of the FINRA and SEC regulations in order to operate as an online trading platform.
In other words, Robinhood does all that it can to mitigate any of these malicious threats.
Related Financial Geek Article: Can You Lose Money with Robinhood? (Full Details)
Conclusion: Robinhood is a Safe Trading Platform
Robinhood received a black eye during the Reddit meme stock short squeeze at the beginning of 2021.
Some questioned its payment for order flow system as they believed that it was a detrimental process to retail investors. But at the end of the day, Robinhood is a company that needs to bring in revenue, and payment for order flow has become its main source of those revenues. 
At this point, you should have no doubt in your mind that Robinhood is a safe site to use for your investing needs.
Robinhood will never directly steal money from your account as it would be a fruitless and counter-productive endeavor for them as a company.
Since Robinhood is a mobile-based trading platform, the company has taken extensive measures to protect its users and keep their money safe. 
And that's it for this article folks, as always thanks for reading and I hope you learned something here today!
Geek, out.
Starting to Invest?
Our Recommendation
Start Trading Today

Robinhood InvestOnly in USA

Start investing with just $1
Invest in stocks and ETFs
No commission fees
Access to the Crypto Markets

Start Trading Today