Some links in this post are from our partners. If a purchase or signup is made through our partners, we receive compensation for the referral. 
In 2008, Jim Flaherty, while Minister of Finance, created and introduced one of the greatest investment vehicles available to Canadians today, if not the greatest! The Tax-Free Savings Account (TFSA).
The purpose of this article is to answer one of the commonly asked question amongst Canadians about TFSAs. – Can I have more than one TFSA account?
So let's just get right into it.
You can have more than one TFSA account, however, your total contributions for each account cannot exceed your total contribution room allowed by the CRA.
Here is what the Canada Revenue Agency states on their website in regards to this question:
Later in this post I will discuss why having two TFSA accounts is not something I would recommend doing.
However if having more than one TFSA account makes sense for you, just know that it is totally legitimate and legal, as proven above.
If you were interested in opening up an TFSA, check out my article here on why I recommend Wealthsimple and how to go about opening an account. If you'd rather just skip to the sign-up process, you can do so here and get a $50 bonus. I've been using Wealthsimple myself since 2016 and I love it.
What is a TFSA?
While I won't go into too much detail on the awesomeness of TFSAs themselves, it is important to briefly summarize what exactly a TFSA does, and why they are so great.
In short, a TFSA is a registered investment account (Similar to an RRSP), that Canadians can contribute a limited amount to each year.
The "Tax-Free" name comes into play because all your investment returns made within this account are, you guessed it, tax free.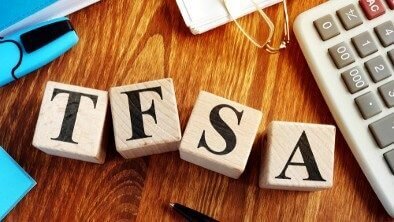 In other words, when you withdraw money from your TFSA, you wouldn't claim it as taxable income, regardless of any returns you may have generated.
It is important to note that similar to an RRSP, a TFSA is not an investment in itself, but think of it more like a basket to hold your investments in.
But the bottom line is, if you are a Canadian Citizen and are over 18, you need to have a TFSA!
Can You Have More Than One TFSA Account?
So yes, as mentioned at the beginning – as long as your total contributions for each account don't exceed your total contribution room allowed by the CRA. you can have multiple TFSA accounts.
But why is this even a question?
Obviously people can open more than one chequings or savings account. So why is there so much uncertainty when talking about a TFSA?
Because, similar to an RRSP, a TFSA is a registered account and along with their amazing tax sheltered benefits, come stricter contributions rules.
While it would be great to be able to deposit all of our investments into a TFSA, and generate Tax-Free returns on everything we invest in, it unfortunately doesn't work like that.
While I won't go in detail on your TFSA contribution room in this article, just know there is a specific limit to how much you can contribute each year.
To find out exactly what your TFSA contribution limit is, login to your CRA account and Overview.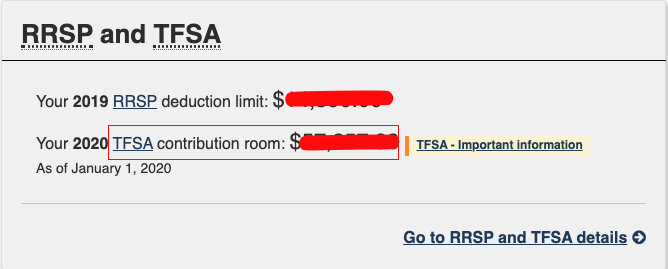 Using the image above as an example, you can open 2 TFSA accounts and contribute $30,000 to TFSA #1 and $20,000 to TFSA #2.
Your total contribution is $50,000 and you are allowed $57,257.
No over contribution here, all is well.
However, you cannot contribute $57,000 to TFSA #1 and then another $57,000 contribution to TFSA #2.
First of all, if you have the funds to do this, bravo. Let's be friends.
Secondly, your total contribution here is $114,000, but your total contribution room is only $57,257.
You are clearly well above your allowed contribution and you will be penalized. (Clearly you can afford it though!)
To conclude this section, yes, yes and yes.
You can have more than one TFSA account.
Go wild, get one for your dog, I don't care. Okay you can't actually do that, but you get the point.
The most important thing you remember is that the sum of your contributions from each TFSA cannot exceed your total contribution room given to you by the CRA.
Related Financial Geek Article: 9 Reasons Why Wealthsimple is Good for Beginners
Why Having More Than One TFSA Account is a Bad Idea
While I may have just spent the last few minutes explaining how opening multiple TFSA accounts is very do-able, the next few minutes are dedicated to explaining why I think having two or more TFSA accounts is a bad idea.
Fees
Some common ways people invest their money is through a big bank, through a private investment firm or through an online investment platform such as Wealthsimple or Questrade.
When you give your money to one of these big institutions, you are asking them to generate a return on your investment and this service costs money – fees.
Okay get to the point, here it is.
Oftentimes, but not always, the more money you give a company to invest your money, the lower your fees will be.
For example, look at the fee structure that Wealthsimple, one of Canada's most popular online investment companies, offers its clients.
Wealthsimple charges you .5% a year when your account balance is between $0-$100k, but once you surpass the $100k mark, your fees drop down to .4%.
And let me tell you, FEES ADD UP.
Over the course of many years, a .1% fee reduction can save you tens of thousands of dollars, if not more.
By opening up multiple TFSA accounts with different investment institutions, you are not maxing out your contributions with each account, and therefore you may not be taking advantage of the lower fees that are associated with higher account balances.
Greater Risk for Over Contribution
While having multiple cars, shoes or TVs might make sense for you, and is easy to manage, managing more than one TFSA account may just confuse things.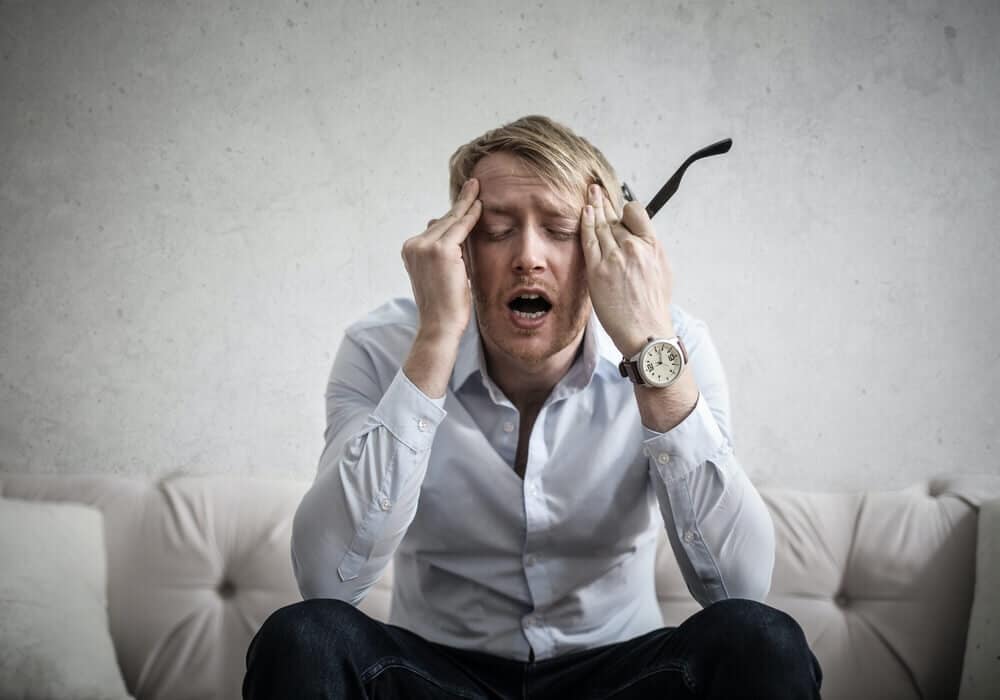 As discussed above, opening more than one TFSA accounts is 100% legitimate and legal for Canadians to do.
But why would you?
Your contribution limit doesn't double, but the risk of over contributing increases as you may either forget about contributions to one account, or you just don't know that your contribution room is based on the individual and not the account.
We all have a certain amount of mental energy each day, so stick with one TFSA account and avoid spending extra brain power on things like looking at different return statements and analyzing different fees structures.
What's the point?
At the end of the day, it is just unnecessary!
Open up one TFSA account and make it the best darn TFSA account anyone has ever seen!
Conclusion
Well I will keep this short.
Can you Have More than One TFSA?
Yes, you can open multiple TFSA accounts, no problem. No rules being broken here (yet).
What Do You need to Know If You Are Opening Multiple TFSA accounts?
The sum of your TFSA contributions cannot exceed your total contribution limit given to you by the CRA each year.
Another way of saying it is, you can't game the system.
Everyone is given the same contribution limits and opening more than one account doesn't give you more room to invest and save in a tax-free manner.
This next answer might be confusing so stick with me.
Should You Open More Than One TFSA Account?
No.
To conclude, actually nevermind, you get the idea by now.
I told you I would keep it short!
Geek, out.