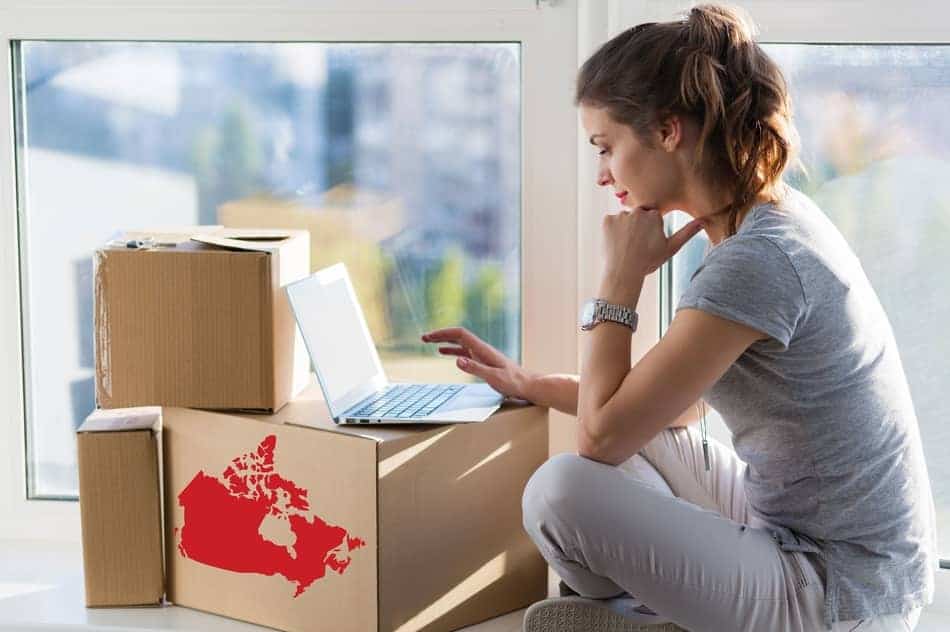 Moving across Canada can be a very exciting time in one's life, but it can also take a toll on your wallet. 
The purpose of this article is to talk about nine tips anyone can use to save money when making the move across Canada.
So why don't we just jump right in
Here are 9 Useful Tips for Moving Across Canada on a Budget:
Declutter Before You Move
Get Free Boxes from Friends and Family
Pack Yourself
Avoid Moving During the Summer
Get Multiple Moving Company Estimates
Save Money on Packing Materials
Move Smaller Items Yourself
Make it Easy For the Movers
Get Insurance Through the Moving Company
As you can tell, saving money when moving across the country doesn't need to be complicated. Let's dive into each tip a little more.
Declutter Before You Move
Before you start moving, you'll want to take an inventory of your stuff and decide what to keep and what needs to go.
Believe it or not, you don't need to keep everything, moving can actually be a great time to declutter your stuff. So decide to keep things you really need and ditch the rest. Not only will this cut down on moving costs, but it'll help to clear your own mind and give you a better outlook on the move.
For things you don't need, consider donating them to charity. If you're donating expensive items, like furniture, you might even be able to get a tax discount – just make sure to get a receipt from the charity. 
If you want to make money from your old stuff, then consider selling it online. Popular second hand marketplaces include Craigslist, Kijiji, and my personal favourite, Facebook Marketplace.
Get Free Boxes from Friends and Family
When you're moving, you'll need to get a lot of boxes.  If you aren't careful, this can turn into one of your biggest expenses.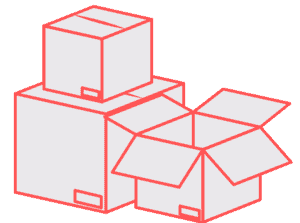 But there's actually an easy alternative to this. Try asking your friends and family for boxes. If they have none, then ask people at your work.
Most employers will be more than happy to give you their old boxes, that just means they won't have to deal with them anymore, win-win situation.
Another place to try is supermarkets like Sobeys, Dominion or a Loblaws. Supermarkets usually have hundreds of boxes hanging around from food shipments. If you can build up the courage to go in and ask for some of them, you might be surprised at how willing they are to hand them over. Again, less work for them.
Get resourceful here guys! There are more than enough old boxes just taking up space around the city or town you live in, so ask around and see if you can take them off people's hands for free.
Not only will it save you money, but it'll save them the time of having to get rid of them.
Pack Yourself
Paying for a professional packing service might get the job done faster. But it won't be good for your moving budget.
Instead, just try to do it yourself.
Tips to Help You Manage your Packing Duties:
First, try starting as early as possible. This process can often take a while to complete, so you need to start early and give yourself lots of time. If you find yourself running behind, then ask some of your friends and family for help.
Heck, offer them beer and pizza, it'll still be a lot cheaper then hiring a packing company.
Start packing in the rooms that you use the least. You can then turn these rooms into storage areas which will give you a place to store you boxes once they've been filled. Not only will this limit the disrutption that packing can have on your life, but it'll keep things nice and organized for you.
Speaking of organization, make sure you clearly label the boxes, this will ensure you know what's in each box.
Avoid Moving During the Summer
The time of year in which you decide to move can have a huge impact on how much you'll be expected to pay – especially here in Canada.
Summer months tend to be the most popular time for Canadians to move as they won't need to deal with what we call "Mother Nature".
With that said though, if you're willing to move during the winter, you should be able to get a better price from movers. I've actually seen up to as much as 15% cheaper during the winter months, because again, due to the weather, demand can be much lower.
Related Article: Why Summer is the Most Expensive Time to Move
Another suggestion is to try and move in the middle of the month as opposed to the beginning or the end. This should give you more flexibility with your move. And if possible, try to move during the week rather than the weekend. 
Get Multiple Moving Company Estimates
Most Canadian moving companies will give you an estimate of how much they'll charge for their moving services.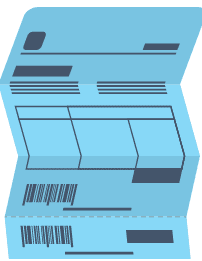 So make sure you talk to several different companies and compare their quotes. You'll want to make sure you get complete transparency and clarity of what services will be given and what the exact charges will be.
Ask about any additional fees and if possible, try to get the rate in writing as a legally binding estimate. This should give you more confidence about the total cost of services.
Once you have all the quotes, you'll then want to compare them and make a decision that works best for you and your family.
Save Money on Packing Materials
Another way to save money when moving across Canada is by reducing the amount you spend on packing materials.
Now there are a lot of different ways you can go about doing this, so get creative!
For example, while you might be tempted to buy hard-top suitcases to keep your valuable items safe – a cheaper option is to scrunch up clothing and use it as padding.
Or what about using food containers for smaller breakables?
So get creative with this and have some fun – find old boxes for free, use clothes as padding and buy dollar store tape – you really don't need to break the bank for packing materials.
Move Smaller Items Yourself
There are some items, like furniture, that you will simply need to pay to have moved – there is no way around that. No one is putting a couch on their roof and driving from St.John's to Vancouver.
With that said though, you should be able to move a lot of your things on your own.
For example, depending on how you're getting from point A to point B – you should be able to transport items like clothes, cutlery and even smaller pieces of furniture to to wherever you headed.
Additionally, if you plan on driving you could also ask your friends to help out. Heck, if one of my friends asked me to help them move across Canada I'd be stoked, road-trip!
It goes without saying that the cheapest way to move across Canada is to do the whole move yourself. But I'd really recommend leaving the bigger stuff, like furniture and heavy boxes, to the professionals. You don't want to risk injuring yourself. 
Make it Easy For the Movers
To reduce the amount of time and money you'll need to invest in hiring movers (I'd recommend Allied – very reliable and reputable), you'll want to try and make the movers job's as easy as possible.
Things You Can Do to Make it Easier on the Movers
If you're living in a shared area, make sure you mark what furniture needs to go and what needs to stay.
By marking your furniture (sticky notes is all you need) your removing any confusion or decisions that a mover might have to make.
I'd also recommend being home when the movers come in (if possible), make a list and keep an eye on what's being loaded into the truck. Mistakes happen, you don't want to get half way across the country and realize you took your old roommates recliner chair by accident.
It's also important to prepare your new property for the move in. In other words, measure the doors to make sure that the furniture will fit!
If it won't, make sure you can disassemble the furniture to get it through the door. (I know, moving is the worst).
If that won't work, try removing the doors from the new property. This gives the movers as much space as possible and could potentially make or break you getting your furniture into your new place. 
If all that isn't possible, well then you might need to sell it and purchase something else.
Finally, you want to make sure that everything is ready for when the movers arrive. If you can, prepare the furniture and disassemble things yourself. Ideally, everything should be ready to be load into the truck. The quicker they can get on the road, the less you will need to pay. 
Get Insurance Through the Moving Company
If you hire movers from a reputable moving company, the movers should be well trained to handle your items carefully.
But even with reputable companies, there is still a chance that something will get damaged.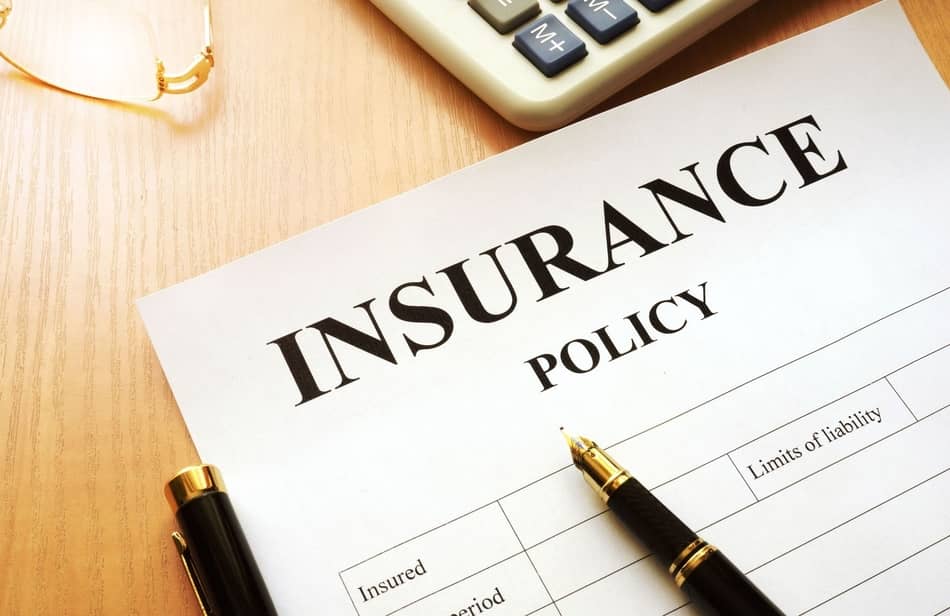 So consider moving insurance, while you probably won't need it, you'll kick yourself if you do need it but never got it.
Most moving companies will usually offer this for a small fee. While this might seem like an unnecessary expense, it's worth purchasing and most moving companies in Canada will offer it for a fairly reasonable price.
Not only that, but it'll give you peace of mind in knowing that the value of your possessions are legally protected regardless of what happens.
Conclusion
And there you have it, I hope this article provided you with some real, actionable tips that you can use when making the move across Canada.
If you are in the mists of moving, good luck and safe travels! And don't forget your pets!
Geek, out.