Are you looking to cash in your Canadian pennies – but you're unsure where to go?
If so, you are not alone. Since 2012, the Royal Canadian Mint discontinued the distribution of pennies which leaves many Canadians thinking they're stuck with their old pennies.
But that's not the case as the penny will retain its value indefinitely. In other words, your penny is still worth $.01.
With that said, here are 5 places where you can cash in your Canadian pennies.
Banks
A safe, reliable way to cash in your Canadian pennies is just to go to your local bank.
Any large corporate bank will accept your pennies. However, make sure you have them rolled up before bringing them in.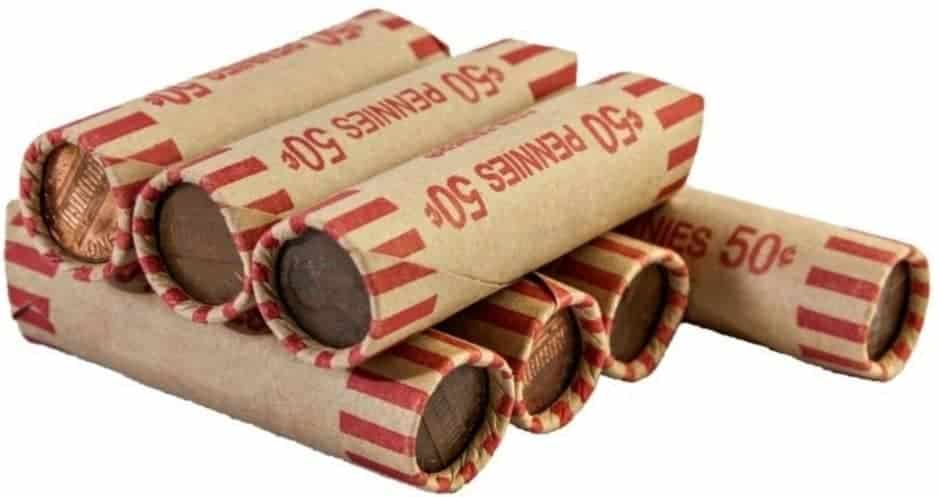 If you don't, your bank may not accept them.
I wrote an article not long ago titled Do Banks Accept Canadian Pennies? (We Asked Each Bank) where I actually asked each of the big 5 banks if they accepted pennies. I included screenshots of the conversations for further detail.
The bank will then send these pennies back to the Bank of Canada to be removed from general circulation.
Additionally, you'll probably need to be a customer of the bank you are redeeming your pennies at, but if not, call a local branch beforehand and see if they'll accept them.
So if you bank with any of the big guys, such as Scotiabank, RBC, TD, BMO or CIBC, you can be sure they'll accept your pennies – but remember to roll them.
Quick Note #1 – As pennies are still a legal currency in Canada, you can actually pay your bills at the bank using pennies. 
Lastly, if you do choose to cash your pennies in at your local bank, just know you can redeem them for cash or have them deposited into your bank account.
Coinstar Machines
Coinstar is a company started back in 1991 by a Stanford university student.
These machines allow people to easily deposit loose change into a machine for a cash voucher that can be then cashed in to a cashier. Holy cash!
Coinstar machines still accept pennies, so if you don't want to go to a bank, using a Coinstar machine to cash in your pennies is a viable option! 
Here is a video to show you how they work, as you can see, pennies are being deposited and accepted.
The other great thing about using a Coinstar machine is that you won't have to pre-roll your pennies. Just toss in all your pennies and let the machine do the work! 
These machines are very popular around the world and have processed billions of dollars worth of loose change.
However, the downside of using coin machines like Coinstar are the fees associated with each transaction.
Coinstar charges 11.9% for using their machines. 
So if you cash in $100 worth of pennies to a coinstar machine, you'll only be walking away with roughly $88 – not the end of world, but something to keep in mind.
To find a Coinstar machine close to you, check out their machine locator here.
Online Marketplaces
Another great way to cash in your Canadian pennies is to sell them through online marketplaces.
Many people who collect coins do so to build unique household items such as tables, coasters and even floors.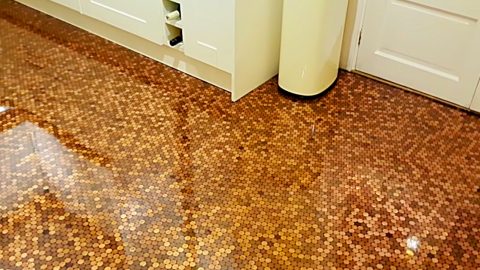 Popular online marketplaces include, Kijiji, Craigslist and Facebook Marketplace.
This option is arguably the most lucrative way to go about cashing in a lot of pennies. Many people collecting pennies at scale are willing to pay a premium for them as they are becoming more and more rare.
However, if you are looking to get quick cash from your pennies, this might not be the best option for you and it might require a little bit more work.
For example, check out this listing I found on Kijiji in the wanted section.
I really love this option, if it's not an urgent matter try looking on one of these marketplaces for engaged buyers.
As mentioned above, they will often be willing to pay more than the value of the pennies and you'll be contributing to what could be a masterful piece of art!
Get them to send you a picture of what they made after. You can then send it to friends and say you helped make it…..you won't be lying!
Retail Stores
Believe it or not, you can still pay for goods and services with Canadian pennies.
It's unlikely any store will be willing to exchange hundreds of dollars worth of pennies for you, but if you only have a couple dollars collected then it shouldn't be too hard to find a retailer willing to make the exchange.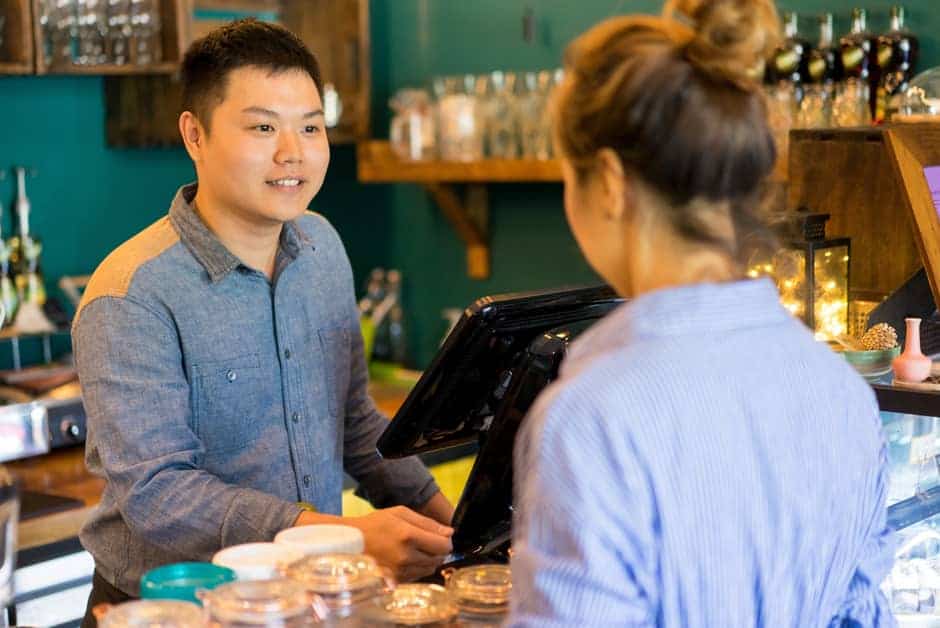 With that said, according to the Royal Canadian Mint's website, businesses don't have to accept pennies if they choose not too.
Before going to a store, I recommend first giving them a call to see if they'd be open to exchanging a pile of pennies for an equal value of money in higher denominations.
While I can't say for sure, I'd say there's a good chance you'll find a store owner willing to make this exchange.
So if you have a few dollars in pennies laying around your house, anywhere from $1-$20, you might be able to cash them in at a store, but if you're looking to exchange any more than that, I'd recommend choosing one of the other options discussed above.
Charities
The dicontinuation of pennies back in 2013 created a great opportunity for charities to raise money.
For example, the Salvation Army started a campaign back in 2013 where they set out to collect some of the 35 billion Canadian pennies that were in circulation at the time.
What's even better? Unlike the banks, you don't have to roll them up or package them nicely, just bring them in a bag and you're good to go.
Okay, I know what you might be thinking, you wanted to find places where you could earn money back yourself!
But hear me out – Charitable donations can generate tax credits for you which will reduce the amount of income tax you are required to pay.
In Canada, charitable tax credits are non-refundable, so you won't earn money if you don't owe any taxes – but if you do owe taxes, this tax credit will reduce the amount you owe, which in return gives you more purchasing power.
For more information on Canada's charitable tax credit, check out the CRA article on it.
All this to say, donating all your pennies to charity is not only a generous gesture. Depending on how much you donate, your donation could benefit you financially come tax season.
Conclusion
To conclude, 5 places where you can cash in your pennies are:
Banks
Coinstar Machines
Online Marketplaces
Retail Stores
Charities
Which option you choose depends on your situation, but here are a few things to keep in mind.
If you have over $100 worth of pennies, I'd recommend going to the bank or donating it to charity.
If you have between $20 and $100 worth of pennies, I would strongly recommend trying to sell them on an online marketplace.
If you have between $20 and $100 worth of pennies but you don't want to sell them online, find a Coinstar machine near you. If there are none close by, just go to a bank.
If you have under $20 worth of pennies laying around, I'd suggest donating them to charity. You will feel great about giving back and you won't have to go through the hassle of rolling up the pennies.
If you have under $20 worth of pennies laying around but you're not feeling particularly generous, go to a corner store near by and see if they'll cash them in for you.
Anyways, thanks for listening and as always I hope you learned something. If you are interested in learning about what pennies are made of, check out my article What is Canadian Money Made Of | A Complete Guide.
I am sure there are more places where you can cash in your pennies, but hey, that's just my "two cents!"