Everyone has heard the age-old expression that the path to financial independence starts by getting your money to work for you–not the other way around. How do you go about getting started with this? By choosing one of the best trading platforms in Canada, we're here to help!
With the proliferation of low-cost fintech platforms in recent years, as well as increased online brokerage access provided by the big Canadian banks, it has never been easier for investors to put this advice into action.
Now, with that said, not all online trading platforms are created equal. There are dozens of options on the market in 2023, with each offering varying fees, customer service, and account security features.
To help you sort out the contenders from the pretenders, keep reading to find out more about the top 13 best trading platforms in Canada in 2023.
What is the Best Trading Platform in Canada?
1. Wealthsimple Trade
Arguably the most well-known name in the Canadian brokerage game is Wealthsimple Trade. With over two million users using Wealthsimple to buy and sell stocks, it has the corner on the self-directed brokerage market over many of its emerging peers. 
A pioneer in zero-commission trading, Wealthsimple Trade is at the vanguard of the democratization of finance, allowing investors of all means to start building toward a future of financial independence without being inhibited by hefty fees.
Wealthsimple Trade is incredibly intuitive to use and requires no minimum balance to open an account, making it a great option for investors new to the game of personal finance. 
The platform also allows users to trade within TFSA and RRSP accounts and has access to crypto markets. 
Key Features
Wealthsimple Trade offers a wide range of attractive features:
Fractional shares – investors can contribute a specified dollar amount toward a given security and get a commensurate position–even if it is less than a share. This allows investors of all means to invest in expensive stocks and cryptos.
No commissions – although there are some fees associated with some types of Wealthsimple accounts, the basic act of buying and selling securities and crypto in CAD is completely free.
Intuitive app and desktop interface – users do not have to sort through a lot of hidden or complicated data to make trades. They can select which performance indicators they want to see for a given stock (price, open, close, change, etc.) and use that to make their decisions. While some argue this is too easy and can get beginners in trouble, most users love not having to sort through the make to place a trade. 
Cost Breakdown
Although Wealthsimple Trade charges no commissions on its trades, there are some places where users will have to pay some small fees:
Buying and selling stocks in CAD is free
No minimum balance fees
No ACH transfer fees
Conversion from USD to CAD is the real-time rate X 1.5%
Trade Premium is $3 per month plus tax. This gives you access to unlimited quotes and up to $5,000 in instant deposits
Wealthsimple Plus is $10 per month plus tax. In addition to the perks provided by Premium, this also offers USD trade accounts
There is also a handful of extenuating circumstances fees, listed on the Wealthsimple fee page. 
2. Questrade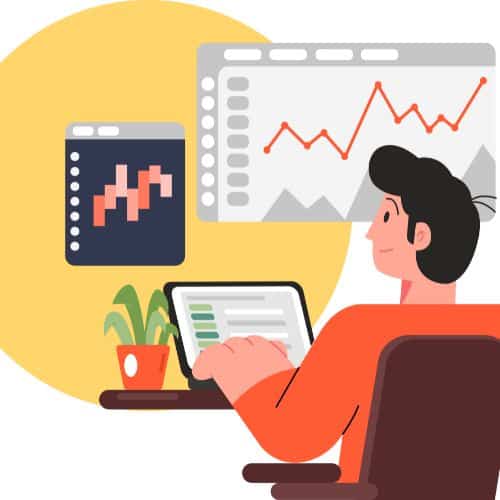 Neck and neck with Wealthsimple Trade for the top trading platform in Canada is Questrade. Although it is not a commission-free trading app, it is a very low-cost option for traders that offers a ton of value.
Users can choose between a self-directed trading account or a pre-built portfolio.
With the self-directed account, users can buy and sell stocks at their discretion. This costs $.01 per share, or a minimum of $4.95 and a maximum of $9.95.
A pre-built portfolio may be the best option for investors with less experience or confidence in their skills. Using this option, Questreade experts build your portfolio to help you reach your financial goals faster. This costs .25% of your account balance or .20% for accounts over $100,000.
Users can trade crypto ETFs on Questrade as well. 
Key Features
There are many reasons to choose Questrade:
Intuitive interface – both the desktop version and mobile app are straightforward and easy to navigate for traders of all experience levels. 
Outstanding customer service – unlike some brokerages that only offer FAQ pages or email support, Questrade has live telephone chat that can connect you to a service representative in a timely fashion.
Low account requirements – users need $1,000 to open a Questrade account. While some services offer accounts with no balance requirements, this figure is still substantially lower than some competitors. 
Cost Breakdown
The basic price breakdown for Questrade is as follows:
Buy and sell stocks for $.01 per share, with a minimum of $4.95 and a maximum of $9.95 per transaction
Buy ETFs for free and sell them for $.01 per share, with a minimum of 4.95 and a maximum of $9.95 per transaction
Trade options for $9.95, plus an additional $1 per contract
Specific details of more complex trade fees can be found on the Questrade website. 
3. Qtrade Direct Investing
After Wealthsimple and Questrade, the names in the Canadian brokerage landscape aren't quite as well known. However, this does not make them any less viable, and this starts with Qtrade Direct Investing. 
Qtrade Direct Investing offers a full spectrum of investment products, such as stocks, bonds, ETFs, and mutual funds. 
While it is not a commission-free platform, the fees are reasonable for the quality of offerings and outstanding customer support it provides. 
Offering a superior trading experience from both its desktop and mobile app, it has ranked among the top online trading experiences for many years.
With industry-leading tools, investors have access to research, reports, and risk analysis that can help them make the most informed trades while acting on their own discretion.
Key Features
Portfolio creator – allows users to build an ideal ETF simply by answering a few questions. Screeners help narrow investment options, and the retirement calculator gives you an estimate of how much you need to contribute to the portfolio each month to reach your goals.
Account dashboard – the easy-to-use interface and self-serve capabilities make it easy to access statements, make contribution requests, and start the foreign exchange process. 
Elite customer support – with a highly trained service staff, Qtrade has been voted the best brokerage for customer support 8 times in the past 6 years.
Cost Breakdown
The basic costs of Qtrade are:
$8.75 for buying and selling equities
$8.75 for options trades, plus $1.25 per contract
$8.75 for ETF trades, with certain ETFs offered for free
$8.75 for mutual fund trades
Also, note that there is a special Qtrade Investor Plus for very active traders and those with high account balances. An Investor Plus account results in discounted fees for users. 
4. CI Direct Trading
Formerly known as virtual brokers, CI Direct Trading offers a high degree of customization to allow users to create the most dynamic trading experience to meet their personal preferences.  
Using CI Direct Trading, you can buy and sell stocks, ETFs, options, mutual funds, and other investment instruments. Like other platforms on this list, it is free to purchase ETFs on the platform.
It also has the versatility to trade these instruments within TFSAs, RRSPs, Registered Education Savings Plans, RRIFs, and locked-in RRSPs. 
A major perk of the platform is that it allows you to hold account balances in both CAD and USD, eliminating the need for costly conversion fees. 
While there is no minimum account balance for Canadian investors, you must hold a balance of $25,000 CAD if investing outside of Canada. 
Key Features
Diverse programs – maximize your growth no matter where you are at on your investment journey with programs such as Kick Start Investment Program, Student Benefit Program, and Dividend Purchase Plan
Numerous account types – choose from one or more account types in CAD, USD, or both
Resources and tools – in-depth data and analysis summaries, alerts related to your favourite stocks, and customized watch lists
Cost Breakdown
The basic fees for CI Direct Trade:
Equity trades for $.01 per share, with a minimum of $1.99 and a maximum of $7.99
Free ETF purchases, with a selling cost of $.01 per share with a minimum of $1.99 and a maximum of $7.99
Buy or sell options for $7.99 per trade, with an additional $1.25 per contract
The platform does have a large array of additional services and fees, with a broker-assisted transaction fee of $50 per trade plus 3% of the principal value. 
5. Interactive Brokers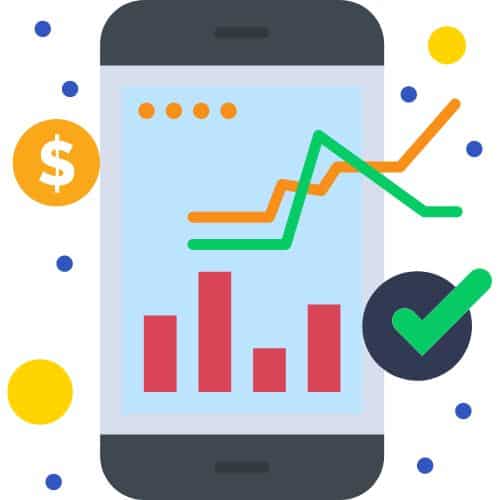 Another household name, not only in Canada but worldwide, is Interactive Brokers.
Perhaps its greatest calling card is its ability to access a worldwide pool of equity markets from a single account. This is super convenient for Canadian investors who do not want to open up a new account on a different platform to access a single stock on a different exchange.
All in all, Interactive Brokers gives Canadian investors access to stocks, futures, currencies, bonds, and ETFs in over 150 markets and 33 countries.
Key Features
High yield – earn 1.08% USD on all uninvested cash held on the platform
Customizable platforms – intuitive interfaces for mobile, web, and desktop that are simple enough for the beginning investor but robust enough for professionals
Multiple order types and algos – from simple limit orders to complex algorithmic trading, the platform gives you the tools to execute any type of trading strategy
Cost Breakdown
If there is a drawback to Interactive Brokers, it is that its costs, while very affordable, are exceedingly complex to understand.
First, there are two primary types of accounts: IBKR Lite and IBKR Pro. While there is no cost to upgrade from Lite to Pro, Lite is generally the more affordable option–based on fee structure–for beginning traders, while Pro will end up saving advanced and active traders more money in the long run.
Some key figures are zero commissions on most U.S.-listed stocks and ETFs and low-cost options (between $0.15 and $0.65 per contract) and futures ($0.25 and $0.85 per contract) trades.
For a complete list of all of the advanced and extenuating IKBR fees, click here. 
6. CIBC Investor's Edge
CIBC Investor's Edge is marketed to the young Canadian investor, as those aged 18 to 24 can trade stocks and ETFs online for free. 
With a wide array of product offerings, CIBC Investor's Edge offers registered accounts, such as TFSA, RRSP, and RESP accounts, as well as non-registered cash and margin accounts that can help investors achieve a variety of investment goals. 
With affordable pricing and a healthy selection of online tools, CIBC Investor's Edge is an emerging name in the online brokerage landscape.
Key Features
Elite security – secure online access that is backed by the CIBC Digital Banking Guarantee
Robust customer support – on-demand online chat as well as telephone support as needed
Unmatched tools – insights from CIBC world markets, analyst ratings from TipRanks, and technical indicators from Trade Central to help investors make the most informed trades possible
Cost Breakdown
CIBC Investor's Edge has a relatively straightforward cost breakdown compared to competitors: 
Free trades for investors 18 to 24 years of age
$6.95 per stock and ETF trade for Canadian and U.S. securities
Options trades for $6.95 plus $1.25 per contract
Mutual fund trades for $6.95
There are also no minimum account balances or minimum activity required by the platform. 
7. BMO Investorline
BMO Investorline is another viable self-directed trading platform for the Canadian investor, albeit at noticeably higher costs than some of the other solutions on this list. 
Operated by the Bank of Montreal Investor Financial Group, BMO does have the advantage of being the oldest bank in Canada (founded in 1817), so it is definitely a name investors can trust. 
Like many of the other brokerages listed here, BMO Investorline offers a wide range of account types and services, including registered accounts like TFSA, RRSP, and RESP and non-registered accounts like cash, margin, and business. 
Key Features
AdviceDirect – access to professional, personalized trading advice (additional fee required)
BMO Smartfolio – a Robo-advisor service that auto-invests using low-cost ETFs. This also requires an annual management fee
Mobile compatibility – smartphone apps available for both Android and iOS for on-the-go traders
Cost Breakdown
Despite the trusted name in Canadian banking, the online trading fees assessed by BMO can significantly undermine your portfolio balance over time. Some of the most basic include:
$9.95 for every stock and ETF trade
Option trades for $9.95 plus $1.25 per contract
$25 quarterly account maintenance fee for balances under $15,000
8. RBC Direct Investing
RBC Direct Investing is another online brokerage with some established Canadian banking roots. It is the investment branch of the Royal Bank of Canada, which dates back to 1864. 
It is considered one of the safest and most secure online brokerages, backed by both the IIROC and the CIPF. So while investment returns are never guaranteed, traders can feel supremely confident that their principal will never be lost due to fraud or insolvency by the RBC.
With that said, RBC Direct Investing will be a bit more costly than more online-centric platforms, and its online interfaces are not as user-friendly as other names on this list.
Key Features
Real-time quotes – free real-time streaming quotes help you trade with the most up-to-date information
Customized content – have market commentary and alerts delivered directly to your inbox based on the watch lists you build
Account compatibility – RBC Royal Bank clients can enjoy the convenience of a single sign-on, consolidated view of all accounts, and real-time transfers between online banking and investment accounts
Cost Breakdown
As mentioned, the trading fees are quite high for this brokerage, sitting at $9.95 for stock and ETF trades. However, this is reduced to $6.95 per trade if you make more than 150 trades per quarter.
There is also a quarterly account fee, and withdrawals are only free for RBC Online Banking account holders. 
9. Scotia iTrade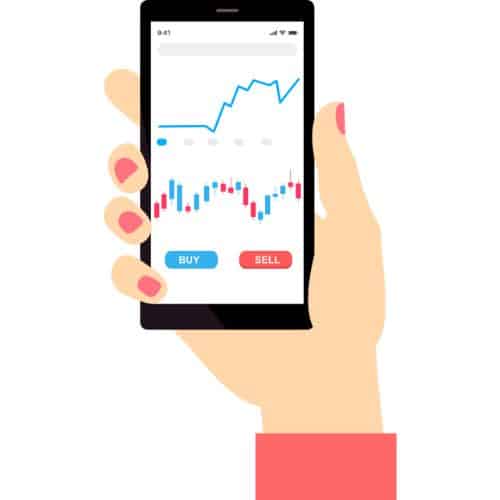 Another investment branch of a major Canadian bank (Scotiabank), Scotia iTrade stemmed from Scotiabank's purchase of ETrade Canada in 2008, effectively doubling its investment clientele.
Like other brokerages that have sister banking organizations, Scotia iTrade is more expensive than online-only brokerages, charging fees for both registered and unregistered accounts.
However, the higher cost comes with stronger financial backing and access to Scotiabank's extensive research facilities. 
Key Features
Knowledge navigator – the platform offers unmatched content and training to help self-directed traders navigate the platform and make the most informed trades possible
First-rate tools – real-time quotes, technical analysis, and enhanced charting helps investors make trades at the best possible price
FlightDesk platform – available in both standard and paid versions, this high-end feature offers one-click stock order entry, real-time trade notifications, and bid/ask-size trend indicator
Cost Breakdown
The standard costs for Scotia iTrade are as follows:
$9.99 per stock and ETF trade
$9.99 per options trade, plus $1.25 per contract
$4.99 per stock and ETF trade if more than 150 trades per quarter
$4.99 per options trade, plus $1.25 per contract, if more than 150 trades per quarter
10. TD Direct Investing
TD Direct Investing is another brokerage name that carries a lot of weight in Canada. 
Opened in 1984, it was the first bank-owned self-directed investment platform at the time. With its online platform launched in 1996 and its active trader service launched in 2006, TD has demonstrated a continual advancement of investing services that can give self-directed online investors confidence.
However, the name value comes at a price, as it is noticeably more expensive than most of its competitors. 
Key Features
Robust customer support – backed by a significant force of highly trained in-person employees, live customer service agents are available Monday through Friday
Web broker and mobile app – intuitive interfaces for both browser-based and mobile traders
Unparalleled training – significant online resources and master classes for investors to get the most out of their account
Cost Breakdown
As mentioned, TD Direct Investing tends toward the expensive side:
$9.99 flat fee for all stock and ETF trades ($7 for active traders)
$9.99 flat fee for all options trades, plus $1.25 per contract ($7 for active traders)
11. HSBC InvestDirect
For those traders looking for a no-frills trading platform, HSBC InvestDirect fits the bill. 
Although it has plenty of investment product offerings and account types, it does not really stand out as the best option in any one area.
While it offers lower commissions than other bank-backed investment platforms on this list, its customer service is not quite as strong.
Key Features
Active trader pricing – get reduced commissions when placing more than 150 trades every three months
Global reach – access to 30 domestic and international markets
Preferred pricing and benefits – enjoy exclusive banking and brokerage preferred benefits by combining assets with HSBC
Cost Breakdown
$6.88 flat fee for stock and ETF trades ($4.88 for active traders)
$6.88 flat fee for options trades, plus $1.25 per contract ($4.88 for active traders)
$288 flat fee on the Hong Kong Stock exchange
12. Desjardins Online Brokerage
Also known as Disnat, Desjardins Online Brokerage has the proud distinction of joining Wealthsimple Trade as an online platform that charges no commissions on stock or ETF trades.
Founded by the Desjardins group in 1982, Disnat became the first discount brokerage service in Canada the following year and carries this distinction into the online brokerage realm of 2023. 
With Disnat Classic for beginners and Disnat Direct for veteran traders, the service offers a little bit of something for all types of investors. 
Key Features
Elite customer service – superior support compared to other discount brokerages
Analysis tools – a comprehensive library of articles and research tools to help you make informed trades
French version – convenient for French-speaking Canadians
Cost Breakdown
Although there are some extenuating circumstances fees, the cost breakdown for both Classic and Direct Products is very straightforward:
Free on all stock and ETF trades
$1.25 per contract on options, with an $8.75 minimum
No commissions on mutual funds, except in some special cases
13. National Bank Direct Brokerage
Also known as NBDB, National Bank Direct Brokerage is a final low-cost, self-directed online trading platform that may meet the needs of Canadian investors of all experience levels. 
As the online investment branch of the National Bank of Canada, the wide array of free trade offerings is a major detour from the philosophy of most big banks. 
However, the brand name and low cost come with their share of drawbacks: NBDB's customer service is harder to reach than other big banks, it does not offer a mobile version, and its analysis tools are subpar.
Key Features
YouTube channel – NBDB posts investment advice to its YouTube page to help beginning investors, in addition to seminars and webinars
Watchlists – customize lists and keep track of your favourite stocks
Real-time transfers – National Bank customers can instantly transfer funds into their NBDB account
Cost Breakdown
Free stock and ETF trades with no minimum required
Commission-free options trades plus $1.25 per contract
There is a $100 account fee for opening an account
Conclusion
The path to financial independence can start with as little as $1 in 2023. So choose one of the 13 best trading platforms listed above and get your money working for you today!
Thanks for reading today, we hope you learned a thing or two!
Geek, out.