Are you looking to earn a little extra money without going through the hassle of owning and operating your own business?
If so, you're in the right place – this article talks about 9 ways anyone can earn money without being a business owner.
And here's a teaser, "Becoming an Uber Driver" is not on this list unlike every other money making article. 
Why don't we get right into it, here are 9 easy ways you can make money without owning a business.
Buy and Sell Instagram Accounts
Buying and selling Instagram accounts is a great way to potentially earn A LOT of money without having to own a business.
The concept is pretty simple, find Instagram accounts with big followings that haven't posted in a while – this means the current account owner is probably done with the account and has moved on to something else.
Then, send them a DM and ask to buy the account. You'd be surprised how inexpensively you can buy Instagram accounts with over 100,000 followers. The owner is just happy to make anything off the account at this point.
After the transaction (I recommend using Paypal), it's time to flip the account and make some money.
You can either try and sell it right away or you can post on it for a few weeks to get the followers re-engaged and then look to sell it.
Standard pricing is roughly $10 per 1000 followers, so keep that in mind.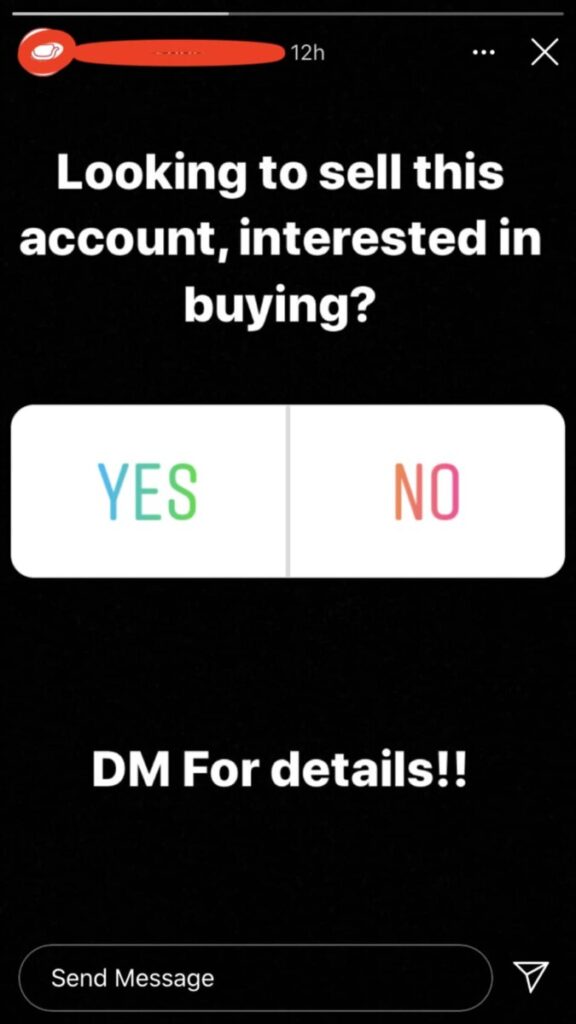 Quick Tip # 1 – To find interested buyers, I recommend making an Instagram Poll (on the account you're looking to sell) similar to the one shown below.
Now DM anyone who selects "Yes' and then sell your account to them for a tidy profit.
It's that simple. I've personally done this many times. It's an easy way to make a very quick dollar without having to own a business. 
What's better? The only thing you do need is a phone, an internet connection, an Instagram account and a Paypal account.
Advertise on Your Car 
Here's one you may have never thought about before, but seriously, if you have a car – advertising on it could be a viable option for you, and you certainly don't need to operate a business to do this.

How exactly do you earn an income from advertising on your car? It's pretty simple actually, you can either approach companies yourself and ask them if they'd be interested in paying you a monthly fee to place an advertisement of their company on your car.
Or you could check out companies like Wrapify that helps connect drivers with advertisers. Carvertise is another company that matches brands up with high mileage drivers. 
This is easy money guys, once you find an advertiser and get your car wrapped, you're basically earning money for doing nothing besides living your normal life.
With or without a 3rd party company though, you can always approach brands yourself and ask them if they'd be interested in this opportunity.
Become a Freelance Worker
Do you have any specific skills that the majority of the world doesn't have? If so, utilize these skills as a freelance worker to earn extra income.
In Demand Freelance Skills
Website Design
Logo Making
SEO expertise 
Video Editing 
Data Entry
Personal Training 
Starting your own business with these skills could be a little intimidating for you, and I get that, but that's the beauty of freelance work, you can choose when you want to work and who you want to do work for.
What's even better? There are a ton of freelance marketplaces out there that allow you to advertise your services (often for free) and generate clients. 
Popular Freelance Marketplaces
And listen, you don't have to be a professional at whatever this skill is, just be confident and competent. What may seem obvious to you won't be obvious to everyone.
Advertise your service, generate clients, perform the work, get paid, repeat.
The other great thing about this option is that you can earn a full time income from being a freelancer, and you won't be tied down to an office. 
Start a Youtube Channel
Have you ever thought about making a Youtube channel? If so, this could be your ticket to earning an income without owning an actual business.
If your channel grows big enough, it could grow into a real business, but starting out it'll just be a Youtube channel.
If you do decide to go down this route, make your channel about something you are genuinely interested in.
For example, if you love Cars, make a Youtube channel about cars. 
If you love consumer tech, make a Youtube channel reviewing the latest and greatest consumer tech gadgets. 
If your main goal here is to make money, you may burn out. So instead, focus on building a great channel and watch your subscribers grow and your income follow.
The main way you can monetize a Youtube channel is through ads, but there are other ways as well.
Here is a great article written by Hootsuite on how to monetize a Youtube Channel.
This option is great because your income can be lucrative as ad revenue can be quite scalable. 
With that said though, creating a Youtube channel that earns real money takes time, so make sure you take that into consideration before taking the plunge.
Play Poker Online
I was nervous about putting this option in here, because you have to be VERY CAREFUL.
Playing poker online is a very legitimate way you could earn money without having to own a business, but it can also be very risky.
All you need to do is set up an online poker account with a reputable provider and then start playing! 
…..ooo yeah, you also have to win more money that you lose!
Reputable Online Poker Websites 
Poker Stars
888 Poker
Party Poker
The thing with this option though, unlike the others, is that you actually lose money playing poker. I know, what a bummer, right. 
For example, although your Youtube Channel might not take off, the only thing you'll lose here is time, but you'll still gain valuable knowledge and experience without losing money.
With poker though, 6 straight months of failure could put you in a serious financial hole. One much worse than getting no work as a freelancer (for example). So keep this in mind when choosing one of these options.
In other words, don't sell the farm to become a professional poker player. 
Unless you plan to give up your life to play professional poker, start with a small amount and stick to a monthly budget. 
Rent out Rooms in Your House
Do you own the house you live in? If so, keep reading. 
Renting out spare rooms in your house is another great way to earn money without having to be a business owner. 
Heck, you don't even need to know anything about money to earn rental income from your house.
Think about your house, are there any rooms that aren't being used? Or that could be repurposed into a bedroom?
If so, make this room into a bedroom, throw up an "Room for Rent" ad on an online marketplace and find a great roommate.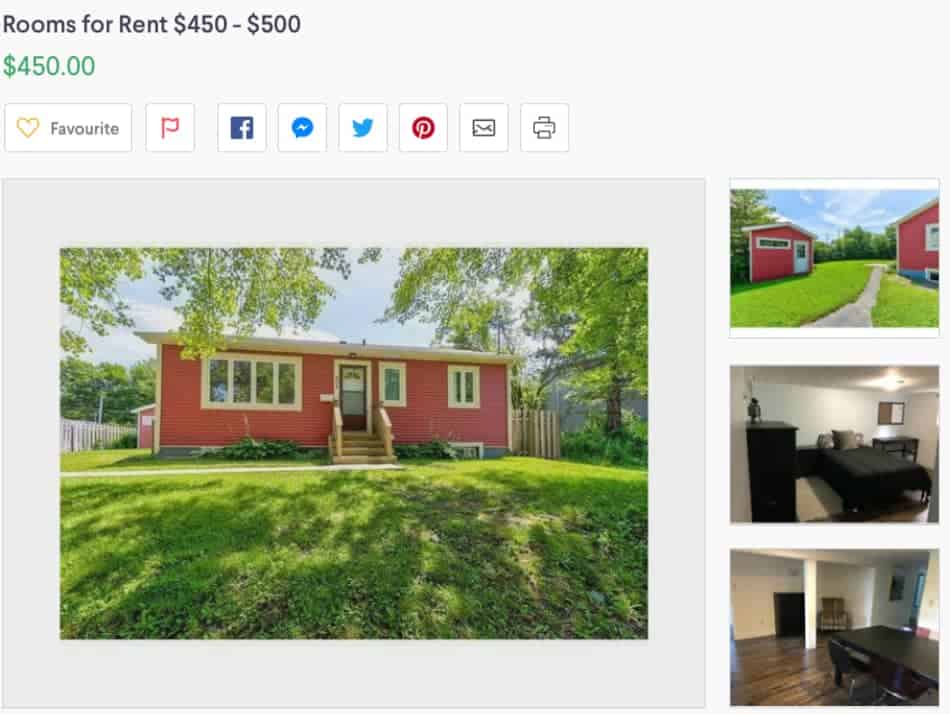 Free Online Marketplaces You Can Use to Advertise Your Room
Kijiji
Facebook Marketplace
Craigslist 
If you have a lot of interest, it might not be a bad idea to conduct a few interviews to ensure you find a reputable tenant.
Keep these things in mind before putting up your ad:
How much will you charge per month?
What is the minimum rental time you want a tenant to commit for?
What time of the month will you expect your rental income?
How do you want to get paid each month? (cash, e-transfer, cheque, etc)
The best thing about this option is once you find a good tenant, you literally have to do NOTHING but collect money every month, what could be better than someone else paying your mortgage? 
Do Online Surveys
If you don't want to own your own business, but you want to earn money, doing online surveys is actually a great way to do this.
You'd be surprised at how many online survey companies are out there willing to pay you money to complete a simple survey.
All you do is sign up, complete surveys and then get paid, it's that easy.
NerdWallet has a great article which I will link here that reviews the 12 best online survey sites.
Savvy New Canadians also has a great article which reviews the top 15 survey sites available to Canadians.
In both review articles, it seems like Swagbucks is the top dog in this space, so keep that in mind if you plan on getting your survey on.
With all this said, you won't get rich from doing online surveys, you just won't. I've done them before, you do get paid, but it takes a lot of time and effort to complete the surveys, so remember that.
But hey, maybe you love doing online surveys, so why not get paid to do them!
Sell Things on Second Hand Marketplaces
Okay this option might not be that sexy, but it is SO practical.
If you don't want to be an entrepreneur but you still want to make some money, sell things on second hand marketplaces like those mentioned above. (Facebook, Kijiji, Craigslist)
Have you ever looked through Facebook marketplace? My gosh, it has everything!
And for cheap!
Look around your house, I can almost guarantee you that you have a minimum of $1,000 worth of junk lying around.
And as they say, one man's trash is another man's treasure.
Old phones, sneakers, watches, TVs, books, you name it. If you can take a picture of it you can sell it.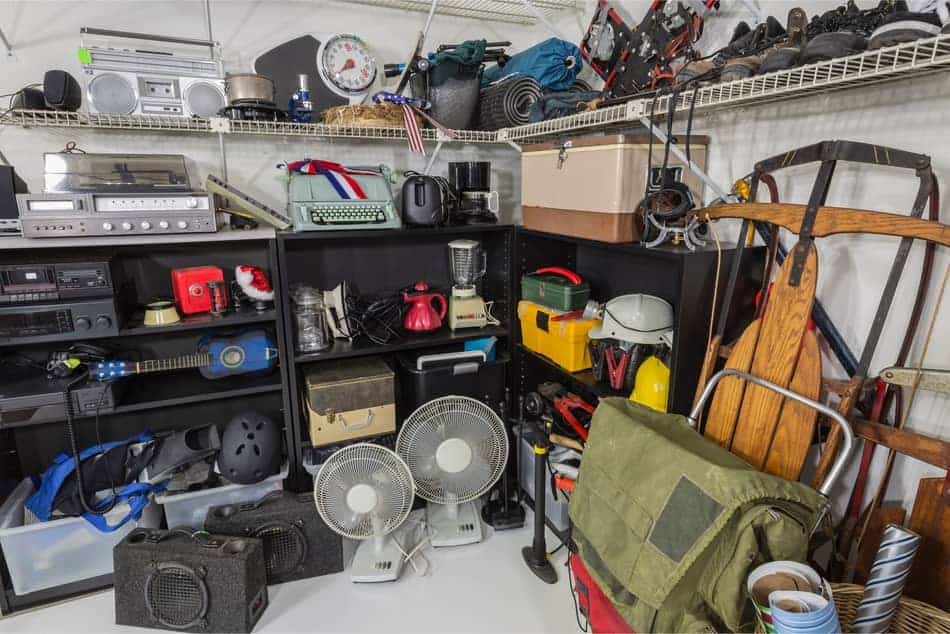 I've personally made thousands of dollars from selling old stuff online and it was so easy, and I can also guarantee you I wasn't running any type of business.
I would just put odd items on places like Kijiji and Facebook Marketplace and then get interested buyers to come pick them up at my house.
Cash only, boom, done – easy.
For example, I used to always buy and sell used iPhones around Christmas time. People were getting new phones and wanted to get rid of their old ones quickly. 
They were selling for dirt cheap! It was so easy to turn a quick $100-$150 profit on a single phone.
Buy from one marketplace and sell from another. 
It wasn't hard and you certainly don't need your own business to do this.
Get a Job
Last but not the least, and maybe the most obvious. You could always just get a job if you want to make money without owning a business.
At the end of the day, you're going to need to support yourself somehow, so don't be afraid of getting your hair wet and your feet dirty – metaphorically.
Becoming an employee for a solid company has many upsides – potential benefits, steady paycheck, sense of purpose and of course Friday happy hours!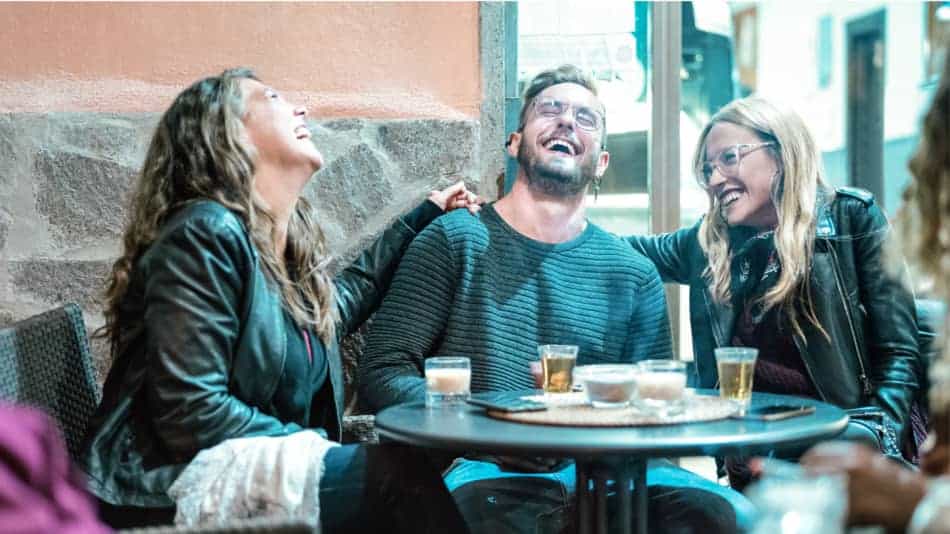 Here is a review of the top 10 best websites to search for jobs as of 2020.
Conclusion
Here's the bottom line, there are many ways you can earn money in today's day and age without owning your own business. 
To recap, here are 9 ways to do so.
Buy and Sell Instagram Accounts
Advertise on Your Car
Become a Freelance Worker
Start a Youtube Channel
Play Poker Online
Rent out Rooms in Your House
Do Online Surveys
Sell Things on Second Hand Marketplaces
Get a Job
Whether you do something online or offline, there is money to be made. You just need to find something that fits your lifestyle.
If you do choose one of these options and you start making big money, you may have to consider turning that hobby into a business, but that's certainly not a bad thing.
Geek, out.