Some links in this post are from our partners. If a purchase or signup is made through our partners, we receive compensation for the referral. 
If you're in law school, having too much money is probably not an issue you're too familiar with.
Making extra money as a law student can be very difficult. 
You have to attend class, you have to study, you have to sleep, and of course, you have to party. Where would one find the time to make extra money?
Allow us to help you.
The purpose of this article is to help law students earn a little extra money as they go through the daily grind of law school.
While there are certainly other articles out there on how you can make money while in law school, they are very generic and non-specific to law students. 
Like no, a law student is not going to start a dropshipping business. And no, most law students don't have cars, you won't find "become an Uber Driver" in this article.
If you want some tangible, minimal skill required ways to make a little extra money then this article has you covered.
Without further ado, here is a list of 9 ways you can make money while attending law school. 
Start a Blog about Being a Law Student 
Starting a blog about being a law student is an idea I really like.
While it might require a little more start up work then the other options listed, it could be a very lucrative option for you.
And if you think starting a blog is too complex and overwhelming, it's not. Trust me, if I can do it, ANYONE can do it. 
Buy a domain name, for example – lifeasalawstudent.com, choose a host provider like Bluehost + WordPress, Squarespace or Wix, and then start publishing articles. 
Looking To Start Your Own Website or Blog?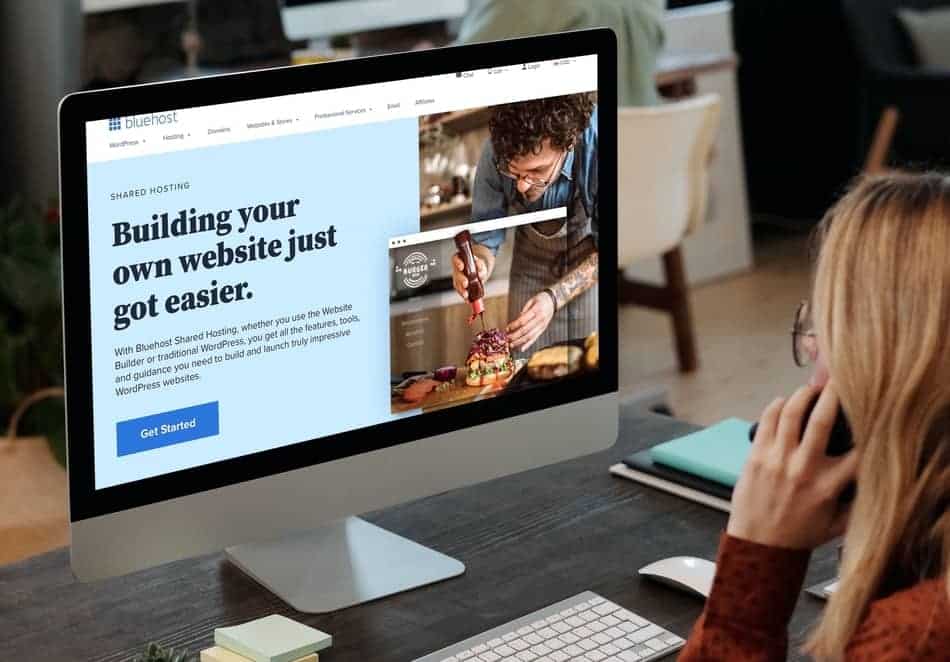 Try Bluehost Today (Less than 5$/Month)
70% Off with Sign up Through the Financial Geek
1-Click WordPress Install
Free Domain Name with Sign Up
300+ Design Templates
24/7 Expert Support
The start up costs are very minimal (less than $50) and your earning potential can be very high.
The hardest part of creating a successful blog is getting traffic to your site, so do a little bit of research about SEO, and social media marketing. 
Start a few social media channels, get your law school to promote it on their social platforms and you should be able to create a decent following relatively quickly.
Once you build a little audience, then you can start advertising on it. I recommend first building the audience and then I worry about monetization. 
For monetizing a site like this, I'd suggest reaching out to law schools across the country asking if they'd be interested in advertising on your site.
Clearly your target audience will be potential law students wondering what life is like as a law student. Law schools would love to get their school infront of those people and they'd be willing to pay top dollar for it.
So again, this option might not be best if you're looking to make a quick dollar, but if you're just starting out and you want to create something great, I'd recommend blogging.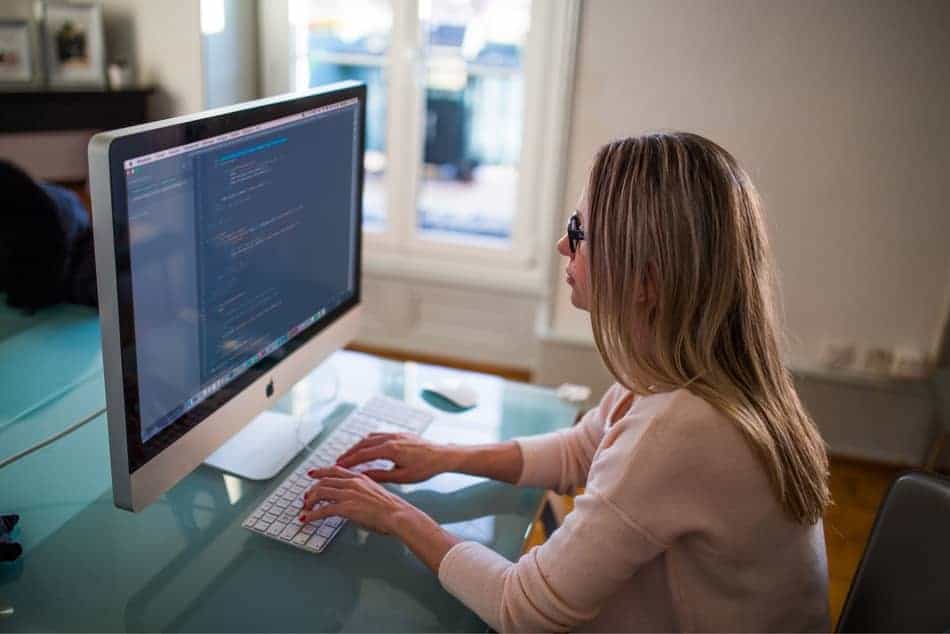 For a step by step guide on how to start a blog, check out my article Start a Blog in 3 Easy Steps | Step by Step Guide (2022) This article will give you a detailed, step by step guide on how to about getting a blog setup. It's the exact same method I use for setting up the current blog you are reading, and again – it's really inexpensive. The web-hosting platform I recommend is less than $5 per month.
Become a Research Assistant
To make extra money while in law school, consider becoming a research assistant (RA) for one your profs.
Before most semesters, law schools usually list the research projects that profs have on the go. Law students can then apply for which projects seem most interesting to them and if the prof deems you to be a good candidate, he'll bring you on as his assistant.
These projects can be about literally any aspect of law – transnational criminal law, judicial ethics, corporate law, you name it
Profs can research pretty much whatever they want so if they ask for an RA the RA will just assist them with that research — the work itself could be anything from co writing to copy editing to preliminary research to editing the citations  
I actually think this option is where you'll get the best bang for your buck.
Besides the career experience you'll get from becoming a RA, you'll also earn decent money while having flexible work hours. 
Furthermore, a lot of law firms will require you to have RA'd before they will consider hiring you for an internship, so keep that in mind as well.
Work at the Law Library
Working at the law library is another great option for any law student looking to make a few extra bucks.
You're going to be in there anyway? Why not make a bit of money while you're at it.
What's even better? Have you ever seen how busy library workers are?  Not at all, the job is a joke! So you can study while you're working.
In other words, you'll be a professional law student. You'll be getting paid to study!
Tutor Other Law Students
Tutoring other law students throughout your time at law school is another great way to make a little extra money.
While the caveat here is that you need to be a good student, so if you're like me, this option might not work for you.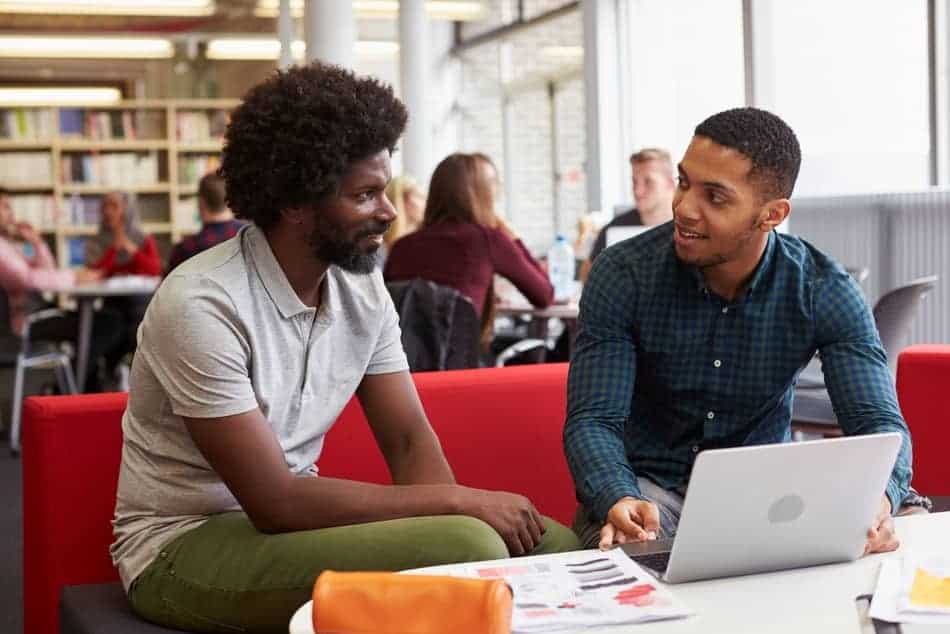 But seriously, if you're a good student and you know the course material, finding other law students to tutor shouldn't be too difficult.
Put up a few flyers around the law school, maybe start a Facebook page? Promote you services a bit and you'll have a nice little clientele in no time.
Work at the Alumni Affairs Office
Working at your law school's alumni affairs office is another great part time job you could get as a law student.
The main job of an alumni affairs office is to develop and maintain relationships with the school's alumni. 
By now you've definitely received phone calls from the alumni office of where you did your undergrad. Yep, that could be you making those calls! Exciting isn't it?
Duties for a job like this would include things like reaching out to former alumni of your law school to keep them up to date on alumni events, generate feedback on their experiences, and of course ask for donations.
While the job itself might not seem too exciting, what I like about this option is the potential to network with former law students (now lawyers) from your school.
There's a good chance these alumni will now be practicing lawyers, so it'll give you another great opportunity to network with people who work in the law industry.
Again, this job won't be as exciting as starting your own blog or interning at a top law firm, but it'll give you the opportunity to make some extra money while creating your own valuable connections within the law community.
Get an Internship at a Law Firm
Even though you're not officially a lawyer yet, working at a law firm is still an option for you.
Think about the show Suits! Rachel Zane wasn't a lawyer at the beginning of that show and she got to work in that fancy office. Heck, Michael Ross wasn't even in Law school!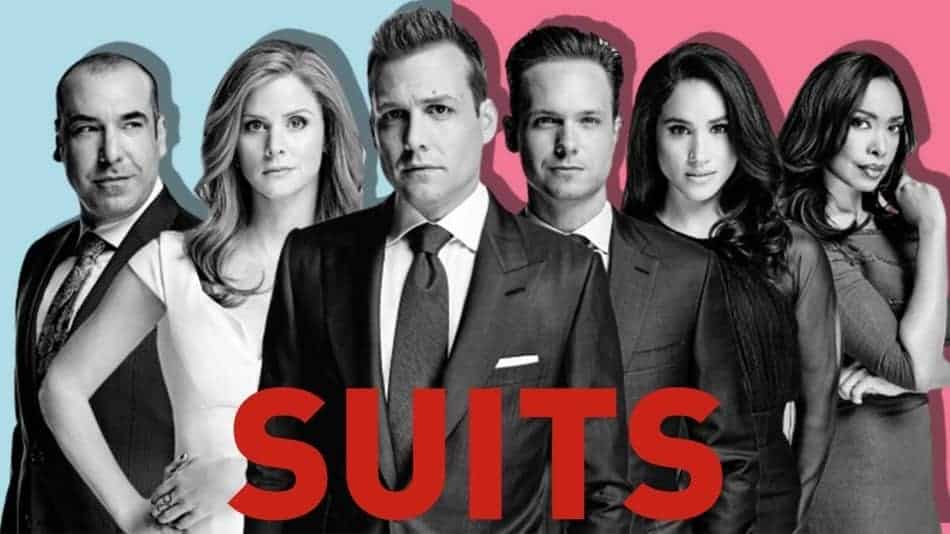 Okay, let's not go down that road.
Point being, Law firms are always looking for up and coming lawyers to work at their firm. 
While the work might not be luxurious, and you definitely won't have an office like Jessica Pearson, it's a great way to make money while in school and at the same time making great industry connections.
Not only that, but you could set yourself up nicely for a job after graduation.
While I personally prefer just calling up companies, job listing or not, to see if they would be interested in hiring an up and coming star (modest I know),  websites like Indeed, Workopolis and Ziprecruiter are great places to find potential internships.
Whether it's on a part-time basis or as an internship, you should seriously consider this option, for professional and financial reasons.
Sell Your Old Law Textbooks and Class Notes
Okay, this one is very obvious – but you'd be shocked at how many law students don't take advantage of this option.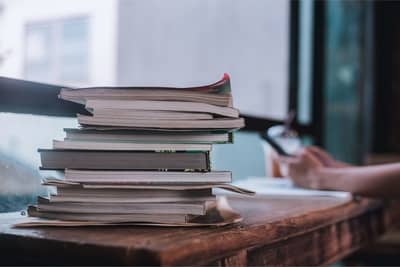 If you don't sell old textbooks and class notes, you are essentially throwing away free money.
Think about it, if you are a L2 or L3 law student, L1 students are just salivating to get their hands on some class notes from previous semesters.
As we both know, law professors don't reinvent the wheel every year, a lot of these courses stay the same and so do the tests, quizzes, exams and assignments.
Keep all of that work! Other law students might be willing to pay for it.
Apply for Scholarships
Lastly, applying for scholarships is another great way to earn money while in law school.
You would be blown away by how many scholarships go unapplied for. I used to make a killing off of these things during my undergrad days.
Google the name of your law school + scholarship opportunities and apply for every possible one that you could potentially receive.
Seriously, just because you're not a rhode scholar that doesn't mean you're not worthy of some scholarships. 
I know this option is pretty common sense, and maybe too generic to be on this list, but I did want to include it briefly. I really think you'd be shocked at the amount of scholarships out there that go unapplied for. 
It might not be huge money, but hey $500 here, $2000 there, it goes a long way.
And what's even better? You don't really have to do any work for these scholarships besides apply for them. 
You've already done the work, now just go that extra half mile and send out a few applications, it could earn you some serious money.
Start a Law Podcast
Okay, this one is kind of similar to the blogging option, but it is arguably easier.
You don't have to buy a domain or pay for any type of website hosting to create a podcast. All you need is a phone to record your podcast, throw it up on spotify and then boom, you have a podcast.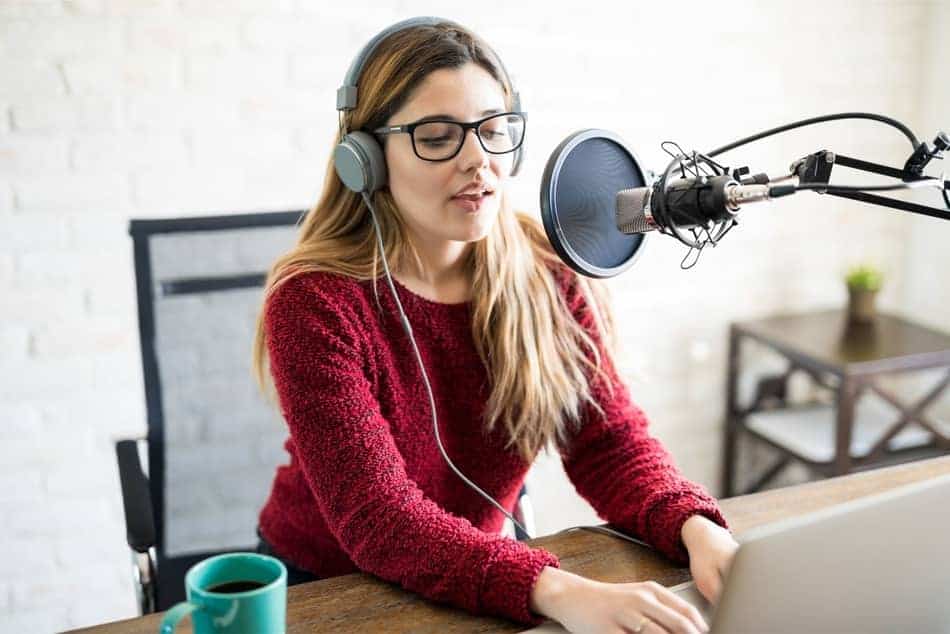 Similarly to creating a blog, the actual creation of a podcast is not hard, but generating listeners is where you'll make your money. 
Create a Facebook page, maybe an Instagram page, tell your friends, spread the word, be patient and you'll attract listeners.
The scope of the podcast doesn't have to be too defined, I'd recommend sticking to something law related because, well you already know more about the law then 99% of people in the world – so take advantage of this knowledge that other people don't have.
Bring on guests, lawyers, professors, maybe even judges? Who knows, that is the great thing about podcasts, it doesn't have to be rigid, just have conversations with people and if it's interesting enough, people will listen.
Watch some of Joe Rogan's podcasts if you're wondering how to put on a great podcast, the way he conducts each conversation is amazing.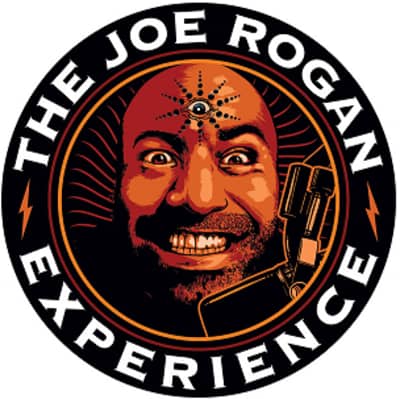 A good podcast is not an interview, it's a conversation. 
Lastly, once you get listeners, you'll be able to monetize this audience with sponsors pretty easily. You'll have a pretty specific target audience of potential and current law students, so law schools will be willing to pay to get their name out there.
Picture yourself saying "okay before we get into this podcast with Kathleen Zellner, we have to thank our proud sponsors, the Duke University School of Law"
That's how it works, you get paid for saying that.
Anyways, this one will also take longer to develop than the other options listed above (maybe quicker than a blog), but your earning potential will be much greater and it's something you can be proud of.
Conclusion
To recap, 9 ways you can earn extra money while in law school are:
Start a Blog about Being a Law Student 
Become a Research Assistant
Work at the Law Library
Tutor Other Law Students
Work at the Alumni Affairs Office
Get an Internship at a Law Firm
Sell Your Old Law Textbooks and Class Notes
Apply for Scholarships
Start a Law Podcast
So if you're a law student who needs to earn a little extra money during law school, take advantage of some, or at least one of these ideas.
It's not free money, but if you can get into law school, you can do any of these things. 
Geek, out