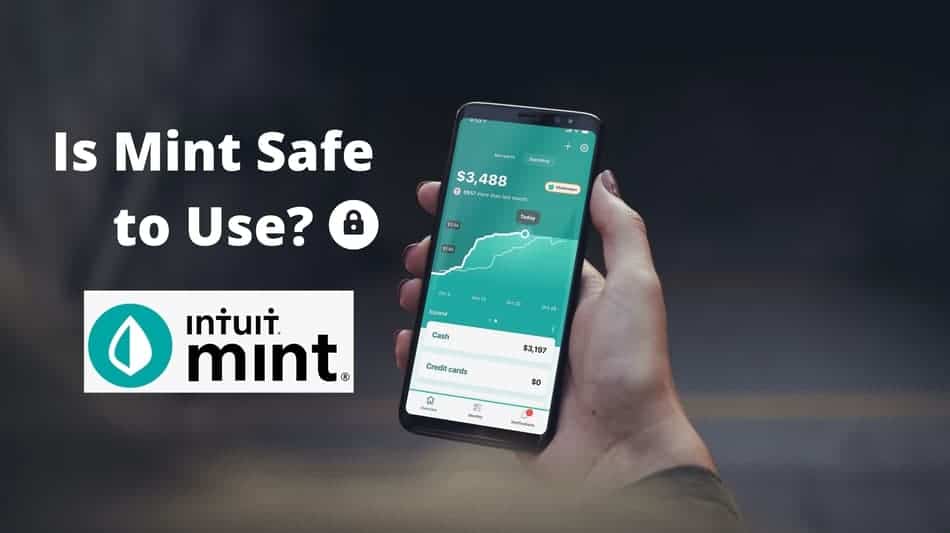 The money managing app, Mint, is a great resource to help you keep track of your money and stay within a budget. But since you are giving the Mint app access to your banking information, consumers often want to know if they can in fact trust the Mint app.
Mint employs top-notch bank-grade security to safeguard your personal information, including login credentials stored in a highly secure and encrypted database that even Mint cannot access. In addition, all your transactions are protected by multi-layered hardware and software encryption.
Since there are multiple security features associated with Mint, users should be able to navigate the Mint app with complete peace of mind. Throughout the rest of this article we are going to discuss other security features that Mint has implemented that keeps its users information safe.
How Safe is it to Use Mint
Mint's app is an extremely safe money-tracking app to use. Intuit, the parent company of Mint, employs the most advanced security and technology measures to protect its customers' personal and financial information. These measures include multi-factor authentication and the use of software and hardware encryption to secure your sensitive data.
As mentioned before, Mint offers an array of security features for its users. The highly reputable creator of TurboTax and QuickBooks, named Intuit, bought the company behind the app Mint, which upholds the same strict security features as its parent applications.
Take a look at the different security features that Mint offers.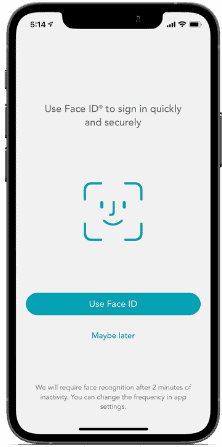 Codes
When logging onto the app, Mint makes users sign in with one of the following types of codes:
Face ID
Touch ID
4-digit ID
Depending on the user's mobile device and/or preference, they can choose from these 3 types of security codes every time they log into their Mint account. Of course, the Face and Touch ID would be the safest since others can try to use your 4-digit code. But as long as you don't share your password, your account will stay safe.
Multi-Factor Authentication
For added security, Mint offers more than just a log-in code. The app tracks users' active devices, meaning that the app will send its users texts or emails to ensure that the device that Mint is on is still active.
Strong Encryption
According to Law Insider, strong encryption for an application is either a 128-bit for symmetric encryption or 1024-bit asymmetric encryption. Since Mint is dedicated to its users' privacy, the app offers 128-bit symmetric encryption with monitoring from third-party security websites.
Does Mint Sell Your Data
Since Mint is a free app, it does gain revenue by pooling together user data and selling and distributing the data. However, it is important to know that the data is made anonymous. The only thing that is made known to the public is the data, but no one's individual information is ever released.
Related Financial Geek Article: Is the Mint Budgeting App Really Free? (We asked Mint Directly)
According to Investopedia, Mint requires a certain amount of transactions and data points before even releasing the data. Of course, the data of the user is made to the public so that more insight can be provided to how much people spend and save on average.
But remember, personal user information will never be available to the public, so you'll never have to worry about that.
Has Mint Ever Been Hacked
Fortunately, Intuit Mint has never been hacked in the past. However, even if hackers were able to gain access to users' Mint accounts, there wouldn't be much information to work with. Users' log-in information would be safe because private log-in information is held in a completely different database.

Trying to hack log-in and banking information would be near impossible because hackers would need to physically steal the information from Mint servers. For maximum security, there are multiple layers of security such as software encryption and other multi-layered hardware.
If a hacker somehow did gain access into your Mint account, they would only see your past transactions and the balance you have in your account. Other than that, hackers wouldn't be able to access your bank information since the account and routing numbers are not even fully displayed on Mint.
All that to say, if the potential of hackers is what is holding you back from opening up a Mint account, rest assured your information is in extremely safe hands.
I have had a Mint account for over 5 years now, and along with the millions of other Mint users, I have never had a security issue.
For more reasons why I always recommend Mint, check out my article Top 7 Reasons Why You Should Be Using the Mint Budgeting App.
How to Keep your Mint Account Safe
If you want to ensure that no one can get into your Mint account, there are a few ways to keep your app from being breached.
First of all, make sure that you never share your passwords with anyone. This is an extremely important tip to keep in mind for any online account in general. If you share your information with any suspicious person or organization, your account may be breached. But this is pretty obvious.
Avoiding sketchy people or organizations is always a good idea.
When you are creating your password for your Mint account, make sure that you create a password that has a variety of numbers, lowercase, and capital letters. Also, make sure that you don't use the same password that you use for other accounts. Not only is this important for your Mint app, but it's also important for any of your apps or online accounts.
If you use a computer for your Mint app, be sure to install a firewall or Virus protection on your computer. Some popular protection programs include Avast, BitDefender, Norton, and many others.
Lastly, Mint warns that users that they shouldn't download any programs from people or companies that they do not know. So, if you get a phone call from a suspicious number or person, do not share any of your Mint account information with them.
What to Do if You Lose Your Phone
If you have Mint on your mobile device and you happen to misplace it or get it stolen, you can remotely remove access from another device. You are also able to change your password from another device in case you are worried that someone will try to crack the code and get into your account.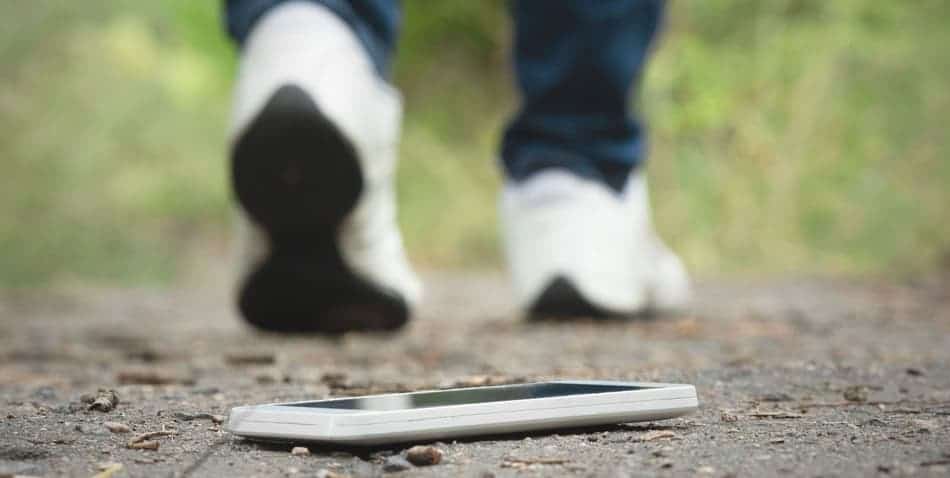 But even if someone has stolen your phone, it is very unlikely that they will be able to log in to your Mint account because they will most likely not know your 4-digit code. If you have Touch or Face ID, they won't be able to log into your account at all. So you should be safe no matter what.
But if you do feel that you need to completely delete your Mint account since your phone has been lost, you can do this on another device. All you have to do is go onto your account, click on "Delete Your Mint Account," then "Yes," and your Mint account will be completely wiped away.
Problem solved.
Final Thoughts
To conclude, the Mint budgeting app is a very safe and secure platform to help you manage your money on.
As mentioned above, this is a tool I have been using for years and have had nothing but a great experience. If you had any more questions about Mint, please feel free to reach out to me here.
If you are on the fence about Mint but think you may want to give it a try, I say why not. If it's not something you like after giving it a shot, you can just delete your account and move on.
To learn more about the benefits of Mint, check out my recommendation article here.
Geek, out.