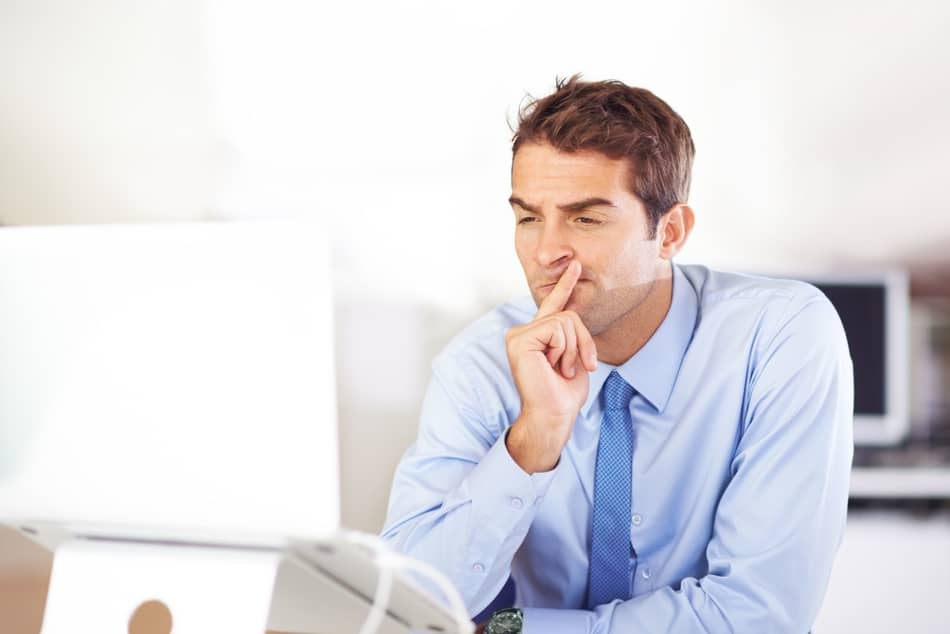 Some links in this post are from our partners. If a purchase or signup is made through our partners, we receive compensation for the referral. 
This article is all about how to make money on a website without actually selling anything yourself.
Believe it or not, there are people out there today making a ton of money on their website without selling a single product.  And I'm talking about huge amounts of money.
While it's not easy, it can definitely be done as it's been proven over and over again by thousands of people.
Looking To Start Your Own Website or Blog?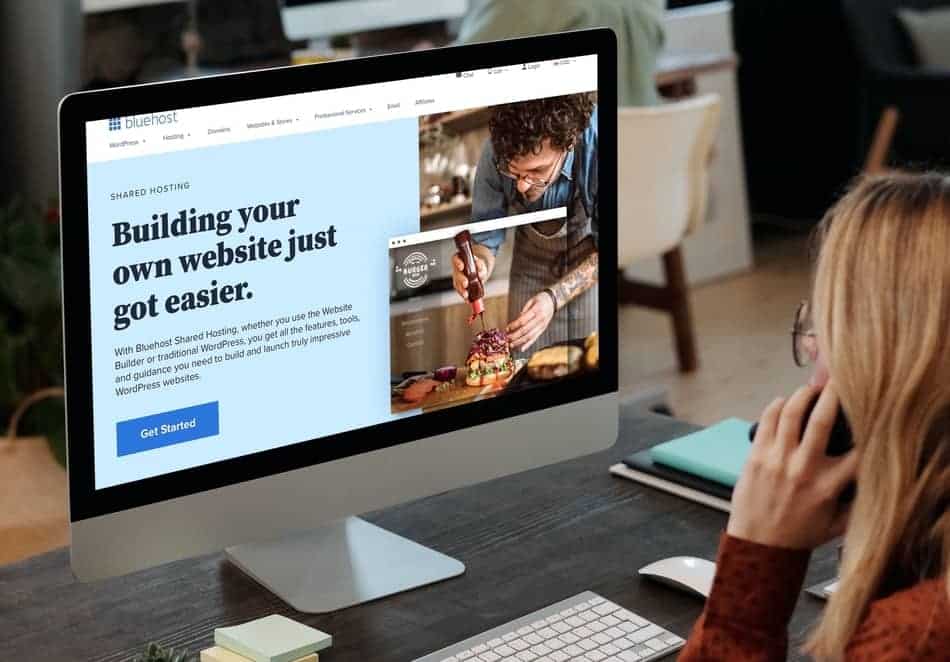 Try Bluehost Today (Less than 5$/Month)
70% Off with Sign up Through the Financial Geek
1-Click WordPress Install
Free Domain Name with Sign Up
300+ Design Templates
24/7 Expert Support
For a step by step guide on how to start a blog, check out my article Start a Blog in 3 Easy Steps | Step by Step Guide (2022) This article will give you a detailed, step by step guide on how to about getting a blog setup. It's the exact same method I use for setting up the current blog you are reading, and again – it's really inexpensive. The web-hosting platform I recommend is less than $5 per month.
So why don't we just jump right into this one. Here are 7 simple ways you can make money on a website without selling anything.
1. Place Ads on Your Website
Ads are a great way to earn money from your website without having to sell anything yourself.
There are really two main ways you can host ads on your website. 
First, you can sign-up for an ad-network like Google Adsnese who will automatically place ads (display ads) on your website for you, or two, you can reach out to advertisers yourself and then manually place the ads on your website.
But viable options, but let's dig into each one a little more.
Ad Networks
Hosting display ads on a website is probably the most common way publishers generate ad revenue from their website.
How it works is pretty straightforward. 
Once you have your website launched and are generating a bit of traffic, you sign up for an Ad network like Google Adsense, Ezoic, Adthrive.
Once you get approved for an ad network, you'll have to insert a little snippet of code into your website and then you'll be all set.
As you get more advanced, you'll be able to customize your ad placements, size, design to optimize your revenue, but starting out I wouldn't worry about all that too much.
Let the ad networks do that for you themselves .
The amount of money you can make from hosting ads on your website depends on many factors such as the amount of traffic you generate and what type of content you have on your website.
Your revenue is usually measured by a RPM metric – revenue per 1000 pageviews. Depending on the industry you're in, your RPM can be anywhere from $2 to over $50. 
Lastly, as these ad networks find the advertisers for you and then host the ads on your behalf, they'll take a percentage of your revenue. 
But it's usually only a small slice, and at the end of the day, it's still worth it as they do all the heavy lifting – you just need to focus on driving traffic.
Direct Advertisements
If signing up for an ad network isn't for you, you can always reach out to advertisers yourself and see if they'd be interested in paying for an ad to be put up on your website.
The great thing about managing the advertisements yourself is that you can set your own prices based on what you think an ad on your website should cost.
The downside of this option is that finding advertisers, making the ads and managing payments yourself is often a lot of work, so you really have to weigh the pros and cons of going down this route.
I personally prefer using ad networks. I feel like the time I would spend managing direct ads I could better use publishing more content and generating more traffic, which in return would earn me more money.
With that said though, I know people who have made great money selling ads direct to advertisers, so it is certainly a viable option.
2. Affiliate Marketing
If you want to make money from a website without directly selling anything yourself, affiliate marketing could be a great option for you.
In short, affiliate marketing is when you connect a consumer to a company's product or service and earn a commission for doing so.
Similar to hosting ads, you'll need to have some level of traffic being driven to your website in order to make money from affiliate marketing.
For example, if I made a blog about fishing, then I would likely link some of my articles that talked about fishing gear to fishing products that pay out commission sales.
If my readers purchased a fishing product that I linked to, then I'd earn a commission for this sale.
This is a pretty simplistic explanation of what affiliate marketing is, but in a nutshell, that's it.
For a more in depth explanation on affiliate marketing, I'll embed a video here below.
The great thing about affiliate marketing is that it is very scalable. If you have an amazing website that drives a ton or traffic, you can make A LOT of money in a very passive manner without anything ever being sold on your website.
Things like shipping products, processing refunds, dealing with customers and all the headaches that come with running an e-commerce store are not your concern. You aren't selling anything yourself, you're the middle man.
You just collect your commissions and let everyone else work hard! 
3. Create a Membership Website
Another way to make money on a website without selling anything is to create a membership website.
Simply put, a membership website is just a gated site that only paying members can access.
Membership sites usually have a monthly fee associated with them which is how the website owners make their money.
You could also have a website with some content for members-only and have your other content public, that works too. It doesn't have to be a membership only website.
In saying all of this, I have never successfully created a membership website myself, so I am definitely no expert, however I do know that I would never pay for content on the internet unless it was REALLY valuable.
Membership sites should include things like coaching and training services, online courses, online tools, webinars, virtual conferences, etc.
Standard, run of the mill content (like this) isn't going to cut it unfortunately. 
So keep all this in mind if you think you might want to pursue this option. I will include a link here that goes in depth on how to build a membership site with no tech skills.
I just found this membership website online called Food Blogger Pro. I literally have no affiliation to this website whatsoever, but I just wanted to include a link to it for you to check out and see what I'm talking about.
It looks like they charge $35 a month for access to their foodie membership site. Members get access to things like training videos, private community form, live Q and A sessions and more.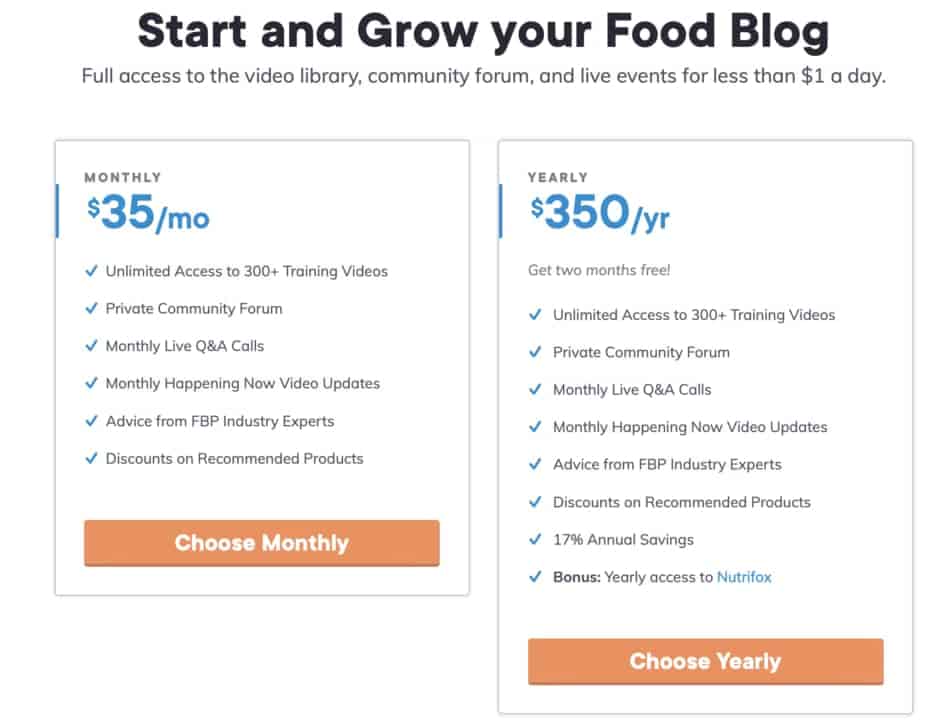 So it's a pretty cool offering they have, and for people that are into this stuff, I can see why they might pay to be a member of a site like this.
Anyways, I may have rambled on a little too much about this option, but if you want to really dedicate yourself to an online business that could earn you A LOT of money, offering a membership website could be a great option for you.
4. Setup a Virtual Tip Jar on Your Website
Have you ever been on a website that's asked if you'd be interested in giving a few dollars to the website owners?
At the very least you've seen Wikipedia prompt it's readers with a donation request.
This method of generating revenue seems to be getting more and more popular amongst website owners.
This is evident by the number of new and existing softwares that now offer these virtual tip jars. 
AddThis is a popular software solution that allows creators and publishers to monetize their website traffic by creating an easy way for their supporters to donate to them. 
If you decide to go down this route, I'd recommend three things to make sure your website doesn't get perceived as spammy or sketchy.
Only having the tip jar display on certain pages as opposed to the entire website. 
Adjust the settings so the request is only promoted to users on an occasional basis, maybe once a week or once a month?
Add personal context to why you're asking for tips so visitors know you're a real person and they're not giving money to a robot. 
For example "Hey guys, if you have a few extra dollars, consider dropping it in the virtual tip jar here, I love creating great content for all of you and your support allows me to continue to do this"
Personally, I wouldn't feel all too comfortable hosting a tip jar plugin on my website as I don't want my readers to feel pressured or obligated to donate money to me for reading my content.
But hey, that's only one man's feelings. I don't judge anyone who does and I actually think it could be a great way to monetize your creative work.
But again, it's just not for me personally. 
5. Promote Freelance Services
Now I know this article is about how to make money on a website without selling anything, but technically freelancing is a service and not a thing, so I think this counts!
Are you currently freelancing on sites like Fiverr or Freelancer?
If so, that's great, but have you ever considered generating freelance work through a website of your own?
That way you cut out the middleman and generate 100% of the earned revenue.
You will need some type of form on your website to generate leads for your services, but that shouldn't be hard.
The hard part will be generating traffic to your website, I'd recommend blogging, but that takes time.
For more immediate traffic, you might want to consider paid ads on Facebook or Google or creating social media channels and promoting your services on those platforms.
If you're not currently a freelancer, that's okay too! It's never too late to learn new skills and start a freelance business on the side.
Pick something you've always been interested in – SEO, digital marketing, copywriter, translator and coding are among the most common freelance jobs available today.
Lastly, if you don't want to become a freelancer yourself but you like this idea, consider creating a website with the sole purpose of generating leads that you can then sell to freelancers.
For example, create a website about digital marketing and then sell leads you generate through your website to digital marketing freelancers. 
I know you're looking for ways to make money without selling anything,  but again, leads aren't things!
No shipping problems, no product defects, no cash tied up in inventory. Just the transferring of information, what could go wrong!?
The hard part isn't selling the leads either, it's generating the traffic that will generate leads – once you figure this out, you'll have no problem finding buyers for those leads, that's the easy part.
6. Product Reviews 
Next up – product reviews and sponsored posts.
Doing product reviews is actually a great way to make money from a website without having to sell anything.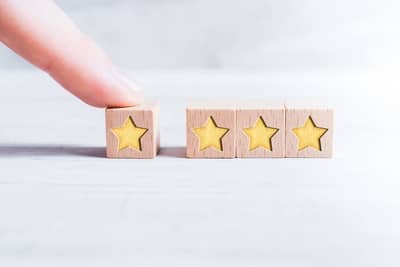 The best way to monetize a website with product reviews (in my opinion) is through affiliate marketing or sponsored posts (will talk about sponsored posts next).
The conversion rate for an affiliate product on a review post is usually much higher than a normal blog post as the reader is choosing to actively read about the product as opposed to a subtle plug in one of your blog posts.
7. Sponsored Posts
Another way to monetize product reviews is to reach out to companies in your website's niche and see if they'd be interested in sponsoring a product review post on your website.
If your website is getting substantial traffic, brands will pay top dollar to have an established blog in their niche do a product review on a new product or service they are releasing. 
Not only will companies pay you an upfront amount to write and publish the product review, but depending on your agreement, you might also be able to generate affiliate sales as well.
Even though you're getting paid to do the review, try to be as authentic as possible with sponsored posts. Failing to do so could hurt your credibility.
Generating income with products reviews, whether it be through affiliate marketing or sponsored posts, will require your website to have a decent amount of traffic.
So if you're just starting out, I wouldn't recommend this option. 
Focus on traffic first, monetization second.
Conclusion
And that's a wrap. As you can see, you don't need to directly sell anything on your website to make money.
To recap, here are 7 simple ways you can make money on a website without selling anything.
Place Ads on Your Website
Affiliate Marketing
Create a Membership Website
Setup a Virtual Tip Jar
Promote Freelancer Services
Product Reviews
Sponsored Posts
There is definitely some overlap between some of these methods, so you won't necessarily have to choose one over the other.
Lastly, I said it before but I'll say it again –  to earn real money from a website, whether you are selling products or not, you need to first have traffic.
While I won't go into how to go about generating traffic to your website in this post, just know that this is the first step. And to be frank, it's the hardest step. 
You'll notice once you start generating high quality traffic to your website, money making opportunities will be plentiful. 
That's it for now! For the 1% of you who have read this far, I thank you.
Geek, out.