Some links in this post are from our partners. If a purchase or signup is made through our partners, we receive compensation for the referral. 
If you pay any attention to the cryptocurrency markets, then you have undoubtedly heard of ethereum, the decentralized, open-source blockchain that trails only bitcoin in terms of total market capitalization.
While many people are bullish about ethereum's utility as a payment protocol, you may be wondering if you can buy ethereum using your Questrade account.
You can buy ethereum index funds on Questrade. This allows you to invest in the innovative cryptocurrency. However, you cannot actually buy ether on Questrade and use it as a digital currency off of the platform.
Trade Ethereum on Questrade Today ($25 Bonus)
Looking to Buy Ethereum? Try Wealthsimple Crypto ($25)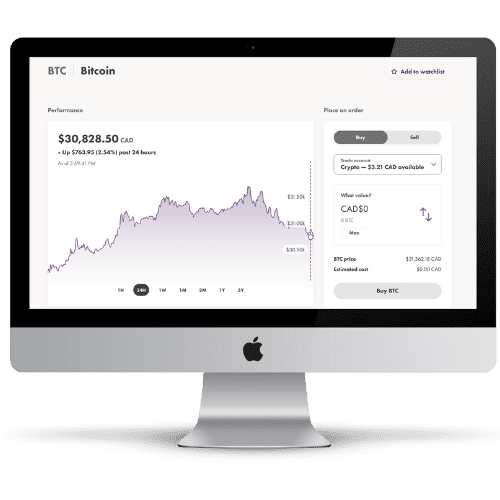 Earn a $25 Bonus with Sign – Up
Trade Ethereum, Bitcoin, Dogecoin and 50+ coins
Canada's first regulated crypto trading platform.
Send and receive crypto to external wallets
Get up to $5,000 instantly
All-in-one pricing
Basically, you can invest in ethereum on Questrade, but you cannot buy ether outright. If this is confusing for you, read on to find out everything you need to know about how ethereum works on Questrade.
I use Wealthsimple Crypto for all my ethereum purchases. It's the perfect platform for me as I am still somewhat of a beginner in the world of ethereum. With that said, If you did want to try them out, the sign-up process only takes a few minutes. (And you'll get a $25 cash bonus with your sign up).
Can You Buy Ethereum on Questrade?
You can buy ethereum indexes on Questrade, but you cannot buy ethereum directly. 
Questrade has a large share of ethereum stored in its custodial wallets. The platform uses this ethereum holding to create index funds in which its account holders can invest in.
When you purchase shares in these ethereum funds, your position just mirrors the performance of the ethereum in Questrade's custodial wallets. So when ethereum performs well, your investment goes up in value, and vise versa, when ethereum performs poorly, your investment decreases proportionally.
Some of the popular ethereum funds on Questrade include:
CI Galaxy Ethereum ETF (ETHX)
Evolve Ether ETF (ETHR)
3iQ CoinShares Ether ETF (ETHQ)
The key to remember when investing in these types of funds is that you do not actually own the ether. Questrade owns the ether, as they hold the digital keys in its custodial wallets.
As many crypto enthusiasts live by the philosophy of "not your keys, not your coins," this can be an issue for those looking to take their ether off of the platform.
For example, if you are looking purchase anything, such as NFTs, with ethereum, then you'll need to have access to your digital keys, so ethereum index funds won't be much help to you here.
However, if you are just looking to invest in ethereum as an asset, and not use it as a currency, then doing so within an index fund could be a great option for you.
Related Financial Geek Article: Can You Buy Crypto on Questrade? Here Are The Facts
Pros and Cons of Buying Ethereum on Questrade
Even though you do not own digital keys when purchasing ethereum on Questrade, there are some major advantages in investing through the platform:
Pros of Buying Ethereum on Questrade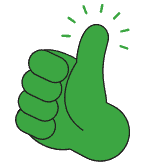 Simple for beginners – mining for cryptocurrency can be a daunting proposition for those who are not tech savvy. By choosing to purchase stakes of an ethereum ETF on Questrade, users can quickly purchase a position and add it into their overall investment portfolio.
Easy to convert to cash – many people's interest in cryptocurrency lies in its potential as a store of value, rather than its utility as a digital payment protocol. When purchasing an ETF on Questrade, you can quickly sell your position and convert the gains into cash.
Does not require advanced technology – moving and storing actual cryptocurrency requires a large amount of data and computing capacity. As all of the ether remains in Questrade's custodial wallets, account holders need nothing more than a smartphone to get in on the ethereum action.
However, for crypto purists, there are some drawbacks to not holding the actual digital keys:
Cons of Buying Ethereum on Questrade
Cannot transfer ether to cold storage – many people like cryptocurrency because it is an unassailable asset, not capable of being counterfeited or stolen once in the hands of the owner. Because Questrade holds all of investors' ether in their own custodial wallets, this unique level of ownership is lost when trading via ETFs.
Cannot use ether as a payment protocol – without the actual digital keys, you cannot use your ether as a digital currency. You could hold millions of dollars worth of ether on Questrade but would need to convert it to cash prior to making a purchase. For those entities that require payment in ether (NFTs), your holding on Questrade would be useless.
Performance linked to the platform's success – although Questrade Crypto is highly encrypted and heavily insured, your holding is still tied to the platform's performance. Although it is highly unlikely, any event that would cause Questrade to go out of business would require you to liquidate your ethereum position since you don't hold the keys.
How to Buy Ethereum in Canada?
Although purchasing an ethereum ETF on Questrade is a great option for crypto beginners, it is not the only choice. The following breakdown looks at some other platforms for getting in on the ethereum action.
Wealthsimple Crypto
Wealthsimple rivals Questrade as one of the largest self-directed investment platforms on the Canadian market. When Wealthsimple first launched their Wealthsimple Crypto product, you could only purchase the crypto on the platform, but you couldn't send or receive funds from your Wealthsimple Crypto account to non custodial wallets.
However, in late 2021, Wealthsimple introduced wallets to their Crypto product so you can now receive and send crypto from your Wealthsimple Crypto account (only with some coins currently, with more to come soon).
And like I mentioned earlier in the article, I'm all about Wealthsimple Crypto. I currently hold bitcoin, ethereum and even some shiba inu in my Wealthsimple Crypto account. So again, for me personally, this would be my recommendation on where to get started.
Buy Ethereum with Wealthsimple Crypto Today ($25)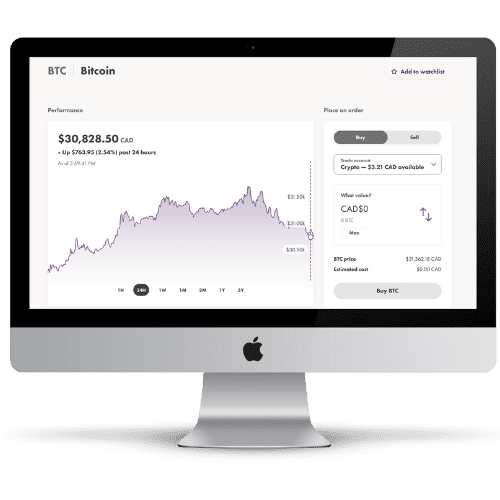 Earn a $25 Bonus with Sign – Up
Canada's first regulated crypto trading platform.
Trade Bitcoin, Ethereum, Dogecoin and 50+ coins
Send and receive crypto to external wallets
Get up to $5,000 instantly
All-in-one pricing
And remember, you'll get $50 bucks when you sign up through here too! What's not to love about that.
Coinbase Canada
Coinbase is also a very prominent name among crypto exchanges that shares of the company recently got listed on the NASDAQ stock exchange. Hailed as one of the most intuitive crypto exchanges in terms of ease-of-use, Coinbase Canada offers the following features:
Easy to deposit CAD, make ethereum purchases, and begin trading your ether either on the platform or moving it off.
Coinbase vault for secure cold storage of your ether.
Allows users to participate staking, which allows you to put your ether in the proof-of-stake system to help validate transactions on the blockchain and earn rewards
I actually also use Coinbase too. As a NFT investor, I purchase my ethereum on Coinbase and then transfer it to my Metamask account. Now that I can send ETH to my Metamask Wallet using my Wealthsimple account, I will likely start doing that, but Wealthsimple only released that capability in early 2022 so I've been using Coinbase up until now, and it's been a great alternative.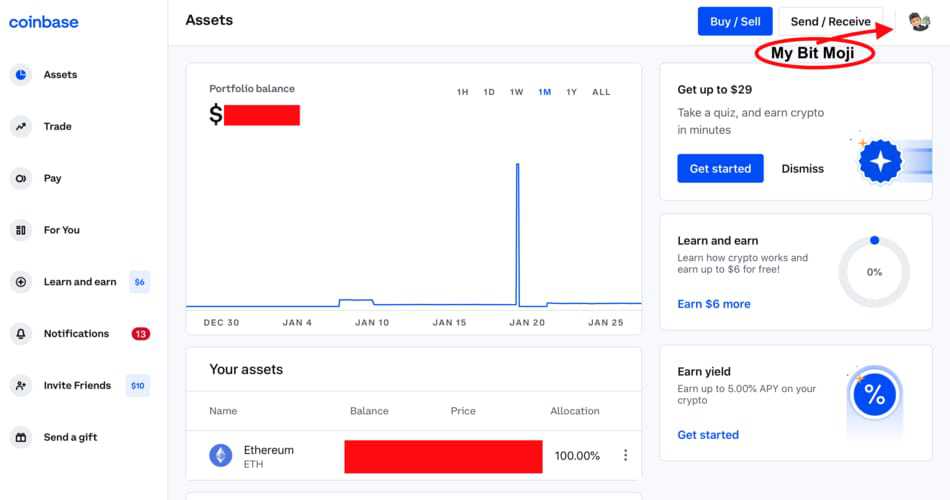 Binance Canada
Binance is one of the world's leading crypto exchanges in the world. Unlike on Questrade, you own the digital keys to your ether when purchased on Binance Canada. Some of the top features of using this platform include:
Peer-to-peer ethereum transactions
Can send your ether to cold storage wallets
Binance credit cards that allow you to easily spend your crypto
Bitbuy
This is a crypto exchange unique to Canada (formerly known as InstaBT). While the platform holds a small selection of crypto compared to Coinbase and Binance, ethereum is one of its options. Using Bitbuy, you can make use of up to six supported trading pairs and take advantage of low trading fees to get the most ether for your money. 
Can You Buy Ethereum on Questrade? The Bottom Line
While you cannot buy ethereum directly on Questrade, you can invest in ethereum through one of the platform's ethereum ETFs. Purchasing an indexed position in ethereum allows you to mirror the performance of the popular cryptocurrency and easily convert earnings into cash. 
As always, thanks for reading folks. If you had any more questions about buying ethereum in Canada, please feel free to contact me here. I'd be happy to answer any or all of your questions.
Geek, out.