Some links in this post are from our partners. If a purchase or signup is made through our partners, we receive compensation for the referral. 
Cryptocurrency, first introduced to the world with the creation of Bitcoin in 2008, has had its share of ups and downs over the years, leading many people to question its legitimacy.
However, as more and more financial institutions adopt crypto, with Bitcoin and related altcoins minting millionaires with regularity, there is no debate that crypto is here to stay.
But can you buy crypto on Questrade?
You cannot directly buy crypto on Questrade as this involves exchanging cash currency for encrypted digital keys which is not currently supported by Questrade. However, one way that you can get in on the crypto action indirectly with Questrade is through the purchase of crypto ETFs.
But in terms of actually buying cryptocurrency and holding the keys which can then be transferred to a cold storage digital wallet to give buyers unique, unassailable ownership of the cryptocurrency – Questrade simply does not offer that capability.
With that said, I use Wealthsimple Crypto for all my crypto purchases. I've had a great experience with them so far and as someone who is a beginner in the world of crypto, it's the perfect platform for me. If you did want to try them out, the sign-up process only takes a few minutes. (And you'll get a $25 cash bonus with your sign up).
Can You Invest in Cryptocurrency with Questrade?
Yes, you can invest in cryptocurrency with Questrade.
The easiest way to do this is through a crypto ETF. There are currently a number of crypto ETFs offered through Questrade, such as:
Purpose Bitcoin ETF (BTCC)
Evolve Bitcoin ETF (EBIT)
CI Galaxy Bitcoin ETF (BTCX)
CI Galaxy Ethereum ETF (ETHX)
Evolve Ether ETF (ETHR)
3iQ CoinShares Ether ETF (ETHQ)
An ETF is an exchange traded fund. ETFs are available for all types of assets and are tools used to make it easier for average people to invest in complex positions.
The key to remember, when investing in ETFs, is that you are not actually buying the asset itself. What you are doing is buying a stake in a conglomerate that holds underlying positions in the asset.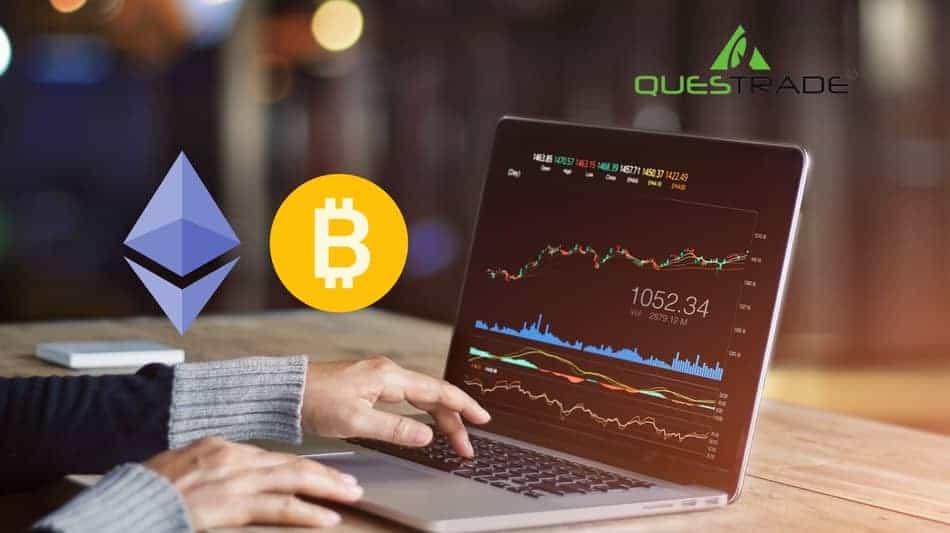 So, in the case of a crypto ETF, you are not actually buying the cryptocurrency itself, but instead you are buying shares in a company that mirrors the performance of the crypto in which you're interested in.
Therefore, if you were to buy an asset such as BTCC on Questrade, you would not actually be buying Bitcoin. However, your account balance would reflect any gains or losses experienced by the token, as BTCC is an ETF that directly tracks Bitcoin's performance.
If you are interested in investing with Questrade but you aren't sure if it's right for you, check out my article 9 Reasons Why Questrade is Good for Beginners.
Why Can't You Buy Cryptocurrency with Questrade?
It's important to understand that buying and investing in cryptocurrency are not necessarily the same thing.
How Come? Because even though you can invest in crypto currencies like Bitcoin on Questrade, you cannot actually buy the crypto coins on the platform directly.
The reason for this is that making actual cryptocurrency transactions is a complicated process that requires a large amount of computing capacity. Without the proper technological infrastructure, making cryptocurrency transactions can be a very slow and inefficient process.
Platforms can get in a lot of trouble if they are not in position to handle large-scale crypto transactions and protect user keys. Therefore, many popular fintech platforms that offer a wide range of investment instruments and are not focused solely on crypto, such as Questrade, do not provide the option of making direct crypto purchases.
Buying Crypto Through ETFs/Index Funds
As mentioned, even though you cannot directly buy crypto through your Questrade account, you can still use Questrade to invest in crypto through any of the ETFs listed above.
Let's take a look at investing in crypto using this approach.
Pros of Buying Crypto Through ETFs/Index Funds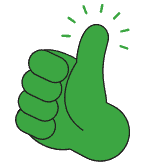 The main advantage of buying crypto through an ETF is simplicity. When trading ETFs, all you have to do is place a trade the same way you would for any other type of Questrade investment. Users do not need to have any advanced technological knowhow in terms of mining for data or transferring encrypted keys.
This also makes it easy to purchase small stakes in crypto. As the price of a single Bitcoin or Ether is well out of most people's price range, trading through an ETF makes it easy to purchase small stakes. For example, you could put $50 into a Bitcoin ETF and if Bitcoin enjoyed a 20% increase in price, that $50 investment would then become $60.
Finally, trading ETFs makes it easy to convert your crypto investment into cash.
If you need to convert your holdings to cash, simply sell your stake in the ETF and then cash out like you would with any other type of Questrade investment. It's that easy!
Related Financial Geek Article: Does Wealthsimple Have Ethereum (ETH)?
Cons of Buying Crypto Through ETFs/Index Funds
The principle argument against buying crypto through ETFs is one of proprietary ownership in the currency itself. When you use an ETF, you do not actually own the currency, you are more so just investing in the asset of crypto in hopes of whatever coin you invest in going up in value.
Some financial experts believe crypto currency will become its own asset class in the not so distant future, similar to real estate or equities.
But there is a popular saying in the crypto world: Not your keys, not your coins.
Because when you invest through an ETF, you don't obtain the keys to the cryptocurrency as these are held by the fund in which you are investing in.
For this reason, you could never actually use crypto bought through an ETF to make subsequent purchases using crypto. While you might own $1,000,000 worth of Bitcoin in an ETF on Questrade, if a vendor in a foreign country required payment to be made in Bitcoin, your Questrade holding would be useless in this regard.
If you are the type of person who sees crypto as an investment for growing wealth, then trading crypto via ETFs or index funds is a non-issue. However, if you are a futuristic thinker who wants the utility of being able to pay with digital assets, then you will need to find a different platform to obtain your crypto keys.
Related Financial Geek Article: Is Questrade Safe? Is Questrade Legit? (Here are the Facts)
Alternative Options for Buying Crypto in Canada
Most modern fintech platforms, such as Questrade, offer some sort of indirect way to invest in crypto.
However, if you want proprietary ownership of your crypto keys, with the ability to transfer these keys off of an exchange for cold storage, then you will need to find a different platform than Questrade.
Some alternative options for the direct purchase of cryptocurrency in Canada include:
Bitbuy
Coinsmart
NDAX
Binance
crypto.com
Related Financial Geek Article: Can You Buy Fractional Shares on Questrade
The Bottom Line About Buying Crypto on Questrade
You cannot buy crypto directly on Questrade. Bottom line.
However, you can still use the platform to invest in crypto through crypto ETFs, which track the performance of cryptos and give shareholders an equal yield in Canadian dollars.
While this is a simple way for the average person to invest in crypto, if you want proprietary ownership of encrypted keys, you'll need to choose a different platform than Questrade.
And as mentioned earlier, I personally use and recommend Wealthsimple Crypto.
And that's that! As always, thanks for reading folks! I hope you learned something here today.
Geek, out.