In the age of digital banking and finance, we have grown accustomed to all of our accounts being integrated with one another. PayPal is one of the world's leading payment platforms and is accepted at over 28 million merchants around the world. It is one of the most widely used apps in the world to transfer money. 
Unfortunately for Robinhood users, PayPal is not accepted at the brokerage site as a direct payment method. This means you cannot directly fund your Robinhood account with money from your PayPal account.
It is surprising that out of the more than 28 million merchants that accept PayPal, Robinhood is not one of them. Robinhood users will want to read on though because there might just be an indirect method of using PayPal that we have stumbled across. 
Does Robinhood Accept Paypal?
One of the downsides of Robinhood is that they don't accept PayPal deposits using the method you are probably thinking of. Most people just think of PayPal as the platform to send and receive money payments. Unfortunately, this is the exact method of transfer that Robinhood does not accept from PayPal. 
If you want to use your PayPal account with Robinhood you are going to have to take a couple of extra steps. The only way that we found you could deposit money to your Robinhood account is with a PayPal Cash Card. This is PayPal's version of a pre-loaded debit card which links directly to the money you hold in your PayPal account. 
You can use this PayPal Cash Card to deposit money into your Robinhood brokerage account.
Why do you have to go through this extra method? Robinhood only accepts deposits from bank accounts and certain payment apps like Apple Pay or Google Pay. Unfortunately as of now, a direct deposit from PayPal is just not accepted.
Can I Both Deposit and Withdrawal Funds from Robinhood to Paypal?
Again, unfortunately not for PayPal users. Even if you deposit funds to your Robinhood account with a PayPal Cash Card, you cannot withdraw funds to that PayPal account. Robinhood only lets you withdraw funds from your brokerage account to a bank account. 
As we mentioned, depositing to Robinhood with PayPal is possible but only through the PayPal Cash Card. Currently there is no method of directly adding money to your Robinhood account without the PayPal Cash Card as your method of payment. 
How Long Does it Take to Transfer Money from Robinhood to PayPal?
Since you cannot transfer any money from Robinhood to your PayPal account, it's impossible to say how long it would take. If you want to withdraw money from Robinhood to your bank account it usually takes an average of 2 to 3 business days, although it has been known to be much faster, especially for smaller amounts.
There are some rules around this. Robinhood only allows you to withdraw funds up to five times in the same business day. You are also limited to $50,000 in withdrawals for a single business day. 
On top of this, Robinhood has a 60-day policy of withdrawing to a different bank account than the one you deposited from. Keep this in mind if you are depositing to Robinhood using a PayPal Cash Card as it could cause some issues when withdrawing to a different bank account. 
Recommended Financial Geek Article: How Long Does the Robinhood Application Approval Take?
Are There Fees Associated with Using Paypal with Robinhood?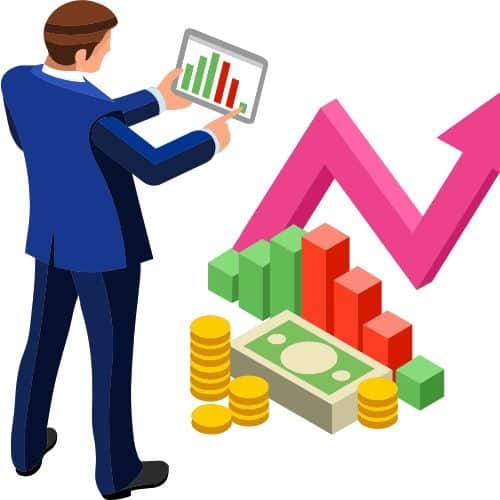 Luckily not! There aren't any additional fees with the PayPal Cash Card, and Robinhood won't charge you for adding money to your account. There could potentially be fees depending on your bank account, your credit card, or for international accounts or foreign currency. 
Robinhood prides itself on being a zero fee brokerage account, so there won't be any hidden fees for using the PayPal Cash Card. 
The PayPal Cash Card itself has some fees associated with it, but nothing that should come with adding money to your Robinhood account. These fees include a 2.5% foreign transaction fee, $4.95 for adding cash at the register, $2.50 for withdrawals at non-MoneyPass ATMs, and a 1% or 5% fee for same day check cashing. 
Conclusion: Does Robinhood Accept PayPal?
As of now, PayPal is not accepted by Robinhood for people who want to directly fund their trading account from PayPal's site. Robinhood accepts bank transfers, debit cards, Apple Pay, Google Pay, and even cryptocurrency transfers. 
The one way to get around this is to use a PayPal Cash Card which acts as a debit card that links to your PayPal account. There are no fees associated with using it to deposit into Robinhood, although you might run into some issues when you try to withdraw funds within 60 days. 
This extra step might be tedious for PayPal users, but quite honestly you can just transfer directly from your bank account anyways. This eliminates the step of transferring money to PayPal from your bank in the first place.
Even though PayPal is not accepted, there are plenty of other ways to add funds to your Robinhood trading account. 
Thanks for reading folks!
Geek, out.