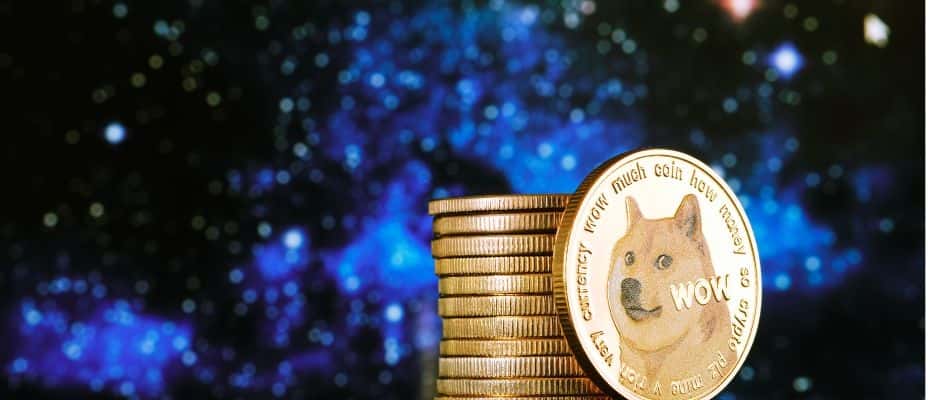 Back in 2013, two software engineers created a cryptocurrency called Dogecoin as a joke. It was a tongue-in-cheek way of making light of the wild speculation of cryptocurrencies and is the first meme coin in the industry. It began trading at a fraction of a penny and peaked at $0.68 in May of 2021.
It's safe to say that DogeCoin will probably never reach $10 per token. In fact, it would be pretty surprising if DogeCoin reached $1.00 anytime soon. With a circulating supply of over 132 billion Doge, at $10 the market cap would be nearly the size of the total crypto market.
Want to Start Trading Doge? Try Coinbase Today ($5)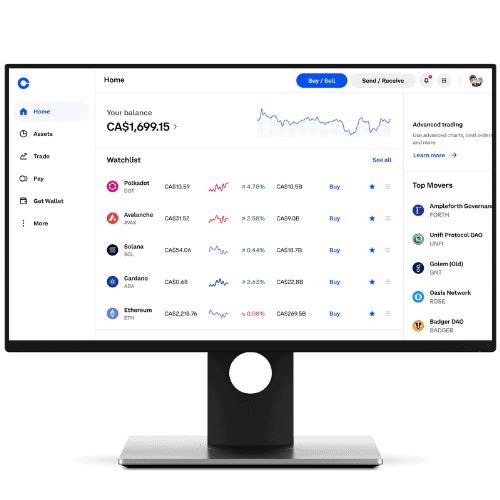 Earn a $5 in Bitcoin with Your Sign-up
Coinbase is the easiest place to buy and sell cryptocurrency. 
Schedule buys daily, weekly, or monthly.
Send and receive crypto to external wallets
Great Mobile experience
Protected by insurance
But hey, DogeCoin was never meant to be the world's largest crypto. It was a fun token that took off in popularity because the world's wealthiest man, Elon Musk, took a liking to it. Just because it will likely never reach $10, it doesn't mean it won't rise again in the future. 
Will DogeCoin reach $10?
I hate to break it to you, but the chances of this are pretty slim. Of course, anything can happen, especially in the wild world of cryptos, but the basic economics behind DogeCoin tells us that rising to $10 is extremely unlikely.
Dogecoin is a Proof of Work tooken that can be mined in a similar way to Bitcoin. Doge has simplified the process which has resulted in lower network fees than other protocols. 
Unlike its meme token cousin Shiba Inu, DogeCoin doesn't regularly burn tokens, which is why the circulating supply is so high. This means that Doge is inflationary because as people mine more, the supply will continue to rise.
Since there is no limit to the amount of circulating Doge, it will be difficult for the price to ever rise. 
What Can Dogecoin Be Used For?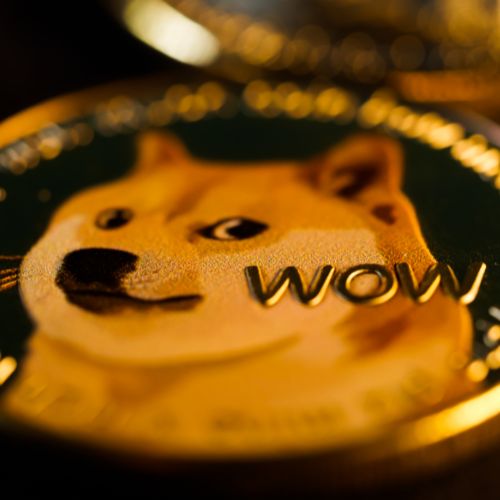 To be honest, DogeCoin doesn't really have many real-world use cases. Since the founders created it as a joke, they really didn't add any utility to the project, 
Some companies have added DogeCoin as a method of payment. For example, you can now buy movie tickets or pay for memorabilia at the AMC online store with Dogecoin. Apart from the rare site that accepts Doge as payment, there isn't much else to do with the token except hold it. 
There isn't even much appetite to use DogeCoins in DeFi projects for staking. This is where you can earn interest on your crypto investments in the form of more tokens. Currently you can stake DogeCoin on Binance for a measly 1.0% return.
Is DogeCoin a Good Long-Term Investment?
Given that it is a meme token, Doge trades more on sentiment and hysteria than fundamentals. With that being said, I wouldn't say it should be a large long-term position in your crypto portfolio. 
While I certainly wouldn't invest in Dogecoin myself, if you are dead set on it, make sure it only makes up a very (very very very, ) small portion of your investments – I'm talking less than 1%.
One wildcard is that anything Elon Musk touches usually turns to gold. He was the primary reason that Doge ran up to all-time highs last May, and still regularly states he is a fan of the project. You can even buy Tesla memorabilia on its site with Dogecoin! 
The price has a much better chance of falling down to zero than it does surging higher to $10. With little real world utility, it really looks like the best days for Doge are in the past. 
Where Can I Buy DogeCoin?
The nice thing about DogeCoin is that every major crypto exchange has it. For Canadian investors, you can easily buy DogeCoin at Wealthsimple Crypto, Coinbase, Binance, or Crypto.com. 
Since there are so many circulating tokens, DogeCoin is always readily available to trade and there is never a shortage of supply. You can hold Dogecoin in most digital wallets and even on your preferred method of cold storage to keep your investment safe. 
You can even mine DogeCoin directly from your laptop with the right software installed. I wouldn't recommend it though as it uses quite a bit of electricity and can really drain your computer's power. 
How is Dogecoin Different from Shiba Inu Token?
DogeCoin is actually built onto its own unique blockchain, whereas Shiba Inu Token is an ERC20 token that is built on the Ethereum blockchain. The main difference between the two networks is that Ethereum tokens can enable smart contracts which can add functionality to a crypto token.
I also mentioned that Dogecoin is inflationary while Shib is a deflationary token. Doge adds about 5 billion new tokens each year which will continue to act as downward pressure on the price. Shib burns tokens regularly to keep the circulating supply in check. 
Related Financial Geek Article: Will Shiba Inu (SHIB) Ever Reach $100? (No It Won't)
The Shib team is coming out with some use cases for the token, including the upcoming Oshiiverse play to earn NFT game. There are rumoured to be other projects in development for the Shib ecosystem, which already shows the project's smart contract utility compared to Doge. 
Conclusion: Will DogeCoin Ever Reach $10?
For all you Doge lovers out there, you probably already know that $10 is a pie in the sky price target for this beloved meme coin. Again, anything can happen in the crypto world, but there are just too many factors that are working against Doge. 
If you want to invest in DogeCoin, ensure that you are doing so to have fun with the investment. Personally, I would only allocate a small position to Doge (if any at all), since I believe the upside to the coin is unfortunately limited by its own tokenomics. 
Geek, out.