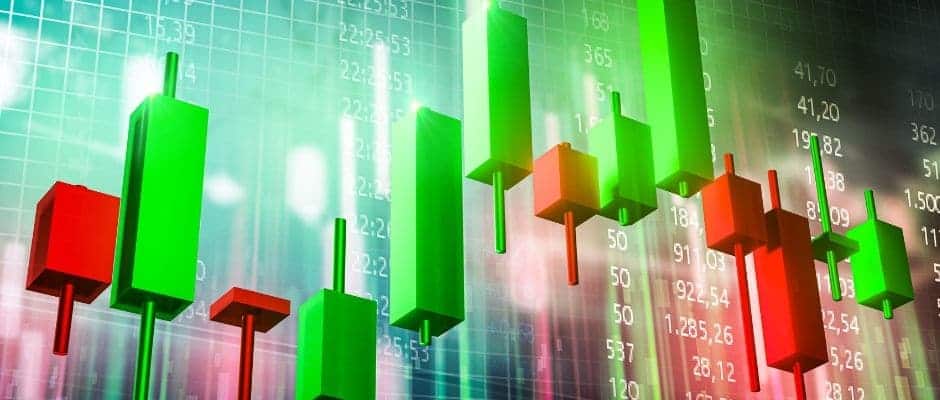 If you found it a little shocking that Robinhood asks for your bank login information when you sign up for an account, you're not alone. We've been trained to be protective of this kind of sensitive information, and for good reason!
But there is a legitimate and secure reason as to why Robinhood asks for this information.
When you provide your bank login to Robinhood after setting up a new account, it makes it easier for the platform to verify that you are the owner of that bank account. It is all a part of the security process and yes, it is completely safe to give this info to Robinhood.
Online brokerages and crypto exchanges follow the KYC or Know Your Customer regulations. This is a mandatory provision by the USA Patriot Act of 2001, and allows financial platforms to protect against money laundering and other fraudulent activity. It might not be ideal, but providing your bank login to Robinhood does have a purpose. 
Starting to Invest?
Our Recommendation
Start Trading Today

Robinhood InvestOnly in USA

Start investing with just $1
Invest in stocks and ETFs
No commission fees
Access to the Crypto Markets

Start Trading Today
Why Does Robinhood Need my Bank Login?
As with most things in the financial and crypto industries, providing your bank login to Robinhood is all about security. The bottom line is, it lets the company verify that you are in fact over the age of 17 and more importantly, you are who you say you are. We all want our brokerage to be secure, but I don't blame you if you think providing your banking login is a bit too much information to be handing over.
Of course, you can always opt out of providing your banking info to Robinhood. Simply select the 'My Bank Is Not Listed' option, and you can manually fill in your routing and account number. Just don't expect to be verified by Robinhood as fast as you would if you provide them with your banking login.
The fact of the matter is, by providing your bank login and linking your bank account directly to Robinhood, it makes your life a lot easier. You can deposit and withdraw directly to and from your bank account, which will allow you to trade stocks and cryptocurrencies on Robinhood's platform. 
Is it Safe to Give Robinhood Your Bank Login?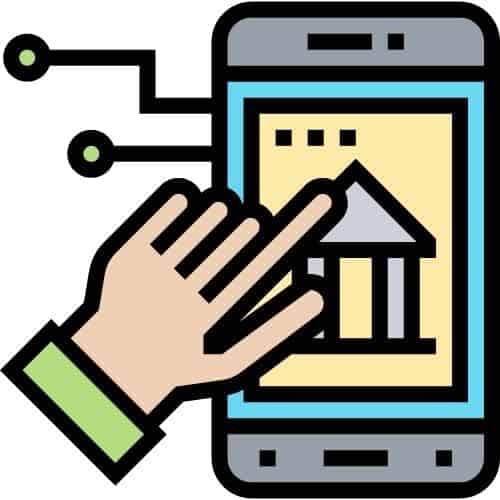 Look, I know that Robinhood doesn't exactly have the best public image after its role in the meme stock short squeeze back in 2021. But Robinhood is a regulated platform that follows the rules of both FINRA and the SEC. On top of that, Robinhood is also now a publicly traded company, so it does need to stay legitimate or it will feel the wrath of its shareholders. 
One thing working against Robinhood is that the app has been hacked a few times over the course of its history. There have been several occasions where user data has been compromised, which could potentially include your personal banking login. This is one reason why people are so wary of providing this sensitive data to a site like Robinhood. 
So is it safe to give Robinhood your bank login?
Similarly to when you provide Robinhood with your SSN, the risk is always up to you. You can take into account factors like Robinhood's history of being hacked, but also know that if you sign up for another brokerage you'll also likely have to provide the same information.
Can You Use Robinhood Without a Bank Account?
Surprisingly, you can! All of this fuss about providing bank account logins and you can actually use Robinhood without even having a bank account!
So how is this possible? Because Robinhood is a web-based platform, it accepts all types of digital payment methods. 
You can use a number of different methods that are not traditional bank accounts. These include apps like Skrill or a PayPal Cash Card, or any other pre-loaded debit card. You can also divert some of your paycheck directly to Robinhood's Cash Management system. The Robinhood Cash Management account has a routing and account number and can act like a type of bank account if you need it to.  
In this new digital age, there are a number of ways to electronically transfer money around. With online brokerages and even DeFi apps, there isn't as much necessity for having a traditional bank account anymore like there use to be.
How to Link Bank Account to Robinhood
As with anything on Robinhood, the process for linking your bank account directly to the Robinhood app is simple and intuitive. After you've signed up for a Robinhood account, you will be asked to verify your bank account. 
Once you do that, Robinhood will send a couple of micro-deposits to your bank account within 48 hours. When the two transfers have arrived, you can verify them in either the mobile or web app. 
From here take the following steps to link your bank account to Robinhood:
Click the Account button in the bottom right corner of your Robinhood dashboard
Click on Transfers
Click on Linked Accounts
Click Verify
Type in the two deposit amounts you received in your bank account from Robinhood
Click Enter
Your bank account and Robinhood accounts should now be linked so you can easily transfer funds back and forth! 
Starting to Invest?
Our Recommendation
Start Trading Today

Robinhood InvestOnly in USA

Start investing with just $1
Invest in stocks and ETFs
No commission fees
Access to the Crypto Markets

Start Trading Today
Conclusion: Why Does Robinhood Need My Bank Login?
As you probably guessed, providing your bank login to Robinhood is all about security and verification. It is all under the broader umbrella of the Know Your Customer regulation that all US financial institutions need to follow. 
If you don't feel comfortable providing this sensitive information, then you don't have to! It just makes transferring funds between accounts a lot easier. Remember, Robinhood is regulated by both FINRA and the SEC. I've shown you other options including using Robinhood without a traditional bank account. It's up to you if you want to take on the risk! 
As always, thanks for reading folks!
Geek, out.