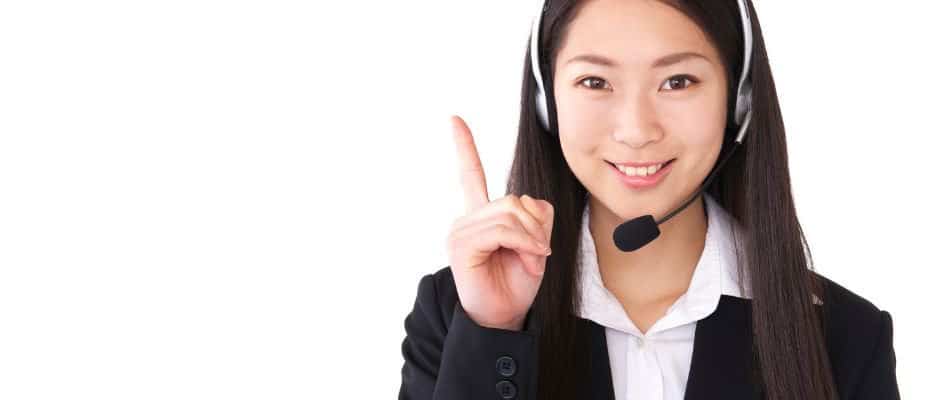 The information contained in this article not intended to be a substitute for legal or financial advice that can be provided by your own attorney, accountant, and/or financial advisor. 
If you are a Robinhood account holder, it's important you know exactly how to contact Robinhood immediately. With your investments, time is usually of the essence so you'll need to know exactly which avenues to take to get support. Luckily for you, we have six ways you can immediately contact Robinhood, and I'll be discussing those methods in this article!
By my count, Robinhood has at least six different ways to contact their customer support if you are in a pinch. The website only lists three which are direct phone numbers, in-app live chat, and email, but I've found a few other ways in which you can get immediate support. 
As with most companies, Robinhood can't always guarantee they will get back to you right away. You do have to understand that Robinhood has over 15 million users and only so many customer support representatives. Still, with plenty of ways to get help from the Robinhood community, I'll talk about some alternative ways if Robinhood itself is taking a while to get back to you! Let's get to it!
6 Ways You Can Contact Robinhood Immediately
As I said, I've found at least six different ways so I'll discuss each one of those now. It's up to you which methods you prefer: some people like talking on the phone while others prefer to do it indirectly through the computer.
1. Contact Robinhood by Phone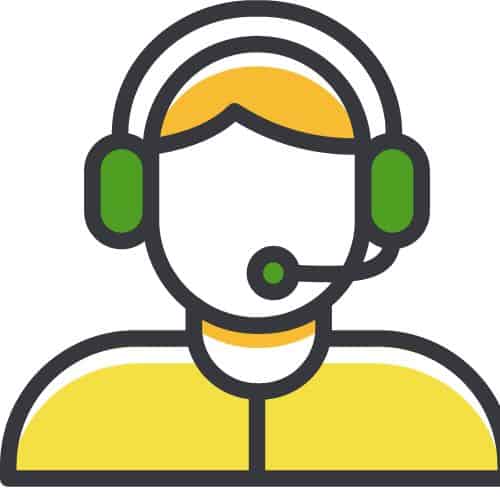 For most people, this might be the easiest way to contact Robinhood immediately. Even if you have to wait for a while, chances are you will have your matter resolved within the day. Contacting the company by phone seems to be Robinhood's preferred method as well. On the app's Contact Us page, the first option is to Request a Call from Robinhood. This is a 24/7 service so you can call at any time of the day. 
What does this mean? It means that in the app you can request Robinhood to call you. This way you can get on with your day and not have to sit on hold. Robinhood will reach out to you when they are ready to call you back to resolve your matter. It's a good system for both sides and it minimizes the time wasted for the caller. Here are the exact steps as per Robinhood's customer support page:
Tap Help
Tap Contact Us
Select the topic that fits your question
Tap Contact Us
Tap Phone
Tap Request Call
2. In-App Live Chat 
As with many websites, Robinhood also has a live chat feature in the app. This is available to all Robinhood users and is also a 24/7 service. The benefits of Live Chat are flexibility: you can chat on the go and not have to worry about receiving a callback from a service agent. Some people also just prefer to do things indirectly through a computer rather than over the phone.
Another benefit of Robinhood's Live Chat? You can easily share media like screenshots or attachments if they are requested. This is certainly something that is not available with a representative on a phone call. 
3. Contact Robinhood by Email
The third method that Robinhood provides on its website is an email option. These emails may not be a high priority for customer service representatives, so I definitely suggest going with either the phone call or the Live Chat if it is an urgent matter. As you can imagine, these just go to a generic inbox on the Robinhood website. The email address to get in touch with Robinhood's customer support immediately is Report@Robinhood.com. 
4. Check out Robinhood's Twitter Account
Twitter is the first of the unofficial ways to reach out to Robinhood's customer support. Some platforms like to allow you to direct message or DM their social media accounts. Since Robinhood provides other avenues, I wouldn't suggest doing this. The reason I like going to Twitter is that I can often find other people with similar issues and others that respond with solutions. Sometimes the actual Robinhood account itself will respond and you get a quick and easy answer in no time at all!
5. Engage with Other Users on Robinhood's Reddit
Yes, Robinhood has an official Reddit forum. Reddit is quickly becoming one of the internet's best sources of information. If you have an issue with Robinhood, chances are that someone has already posted about it on Reddit. If you can't get anywhere with a Google search, I recommend checking out Robinhood's Reddit forum for an answer!
6. Chat with others on Robinhood's Discord Server
A lot of people aren't familiar with Discord yet so I made this my last way to reach out to Robinhood immediately. Discord moderators usually work for the company and so you can usually get some level of customer support there. If not, there are plenty of users on there at all times that you can have a discussion with. If you aren't familiar with Discord, think of it as a giant chat room that is going 24 hours per day and seven days per week! 
How Long Does it Take for Robinhood to Respond?
This is something that really depends on the time of day that you reach out to Robinhood and the situation. Sometimes I've had experiences where Robinhood responds to me immediately, while other times it can be a few hours or even a day or two. If you really need an answer fast, you might want to try calling at off hours like in the middle of the night. There's a good chance the queue will be less at this time of day!
Do You Get Faster Response Times If You Have a Robinhood Account?
Yes, since most of the methods like the Live Chat or the Request Call Back are located inside the app, it helps to be a user of Robinhood to get the fastest service. If you don't have an account you can try email or social media sites to get some information from existing users or Robinhood employees.
The Bottom Line: How to Contact Robinhood Immediately
So there you have it, that is six ways to contact Robinhood immediately if you have an issue. Obviously, some of these are only for users since they are located directly in the app. Chances are, if you need support, you're already a Robinhood user! Well, that's all from me, best of luck reaching out to Robinhood immediately if you ever need support!
Geek, out.