Making $5,000 in a week might seem improbable, but it's achievable. Anyone seeking to make such an amount should be willing to put in some extra work and embrace crazy ideas they haven't thought of.
Here are 10 ways to earn the $5,000 you need in a week.
Rent out your home.
Rent out valuable stuff.
Operate an e-commerce store.
Sell stuff that you don't need.
Set up a GoFundMe account.
Take out a $5,000 loan.
Offer a skilled service that pays upfront.
Sell your old car for $5,000.
Teach skills you've mastered to others.
Advertise on your property and sites.
This article explains the above points in detail. Doing so will help you understand how well to use them in your search for the $5000 a week.
1. Rent Out Your Home
Renting out your home or space is one of the best ways to make $5,000 in a week. This idea may sound crazy but works out quite well, especially if you're so desperate for the money and live in a large house/compound.
Here are the two different ways to rent your home, depending on how big it is.
Rent Out the Empty Spaces in Your Home
If the house has extra empty rooms, why not rent them out to people willing to utilize and pay for them?
Suppose you get different tenants for all the empty spaces in the house, closets, extra rooms, and an empty garage. That's enough to get you a quick $5,000 in a week. 
Rent Out the Garden/Backyard
Renting out the beautiful garden or backyard in your home can quickly get you the $5,000 without breaking a sweat.
Some of the outdoor events that can be held in your yard include:
Baby showers
Birthday parties
Wedding ceremonies
Family/friends get-togethers
For most people, $5,000 may be cheaper compared to hiring a commercial garden. Airbnb is a great place to list your backyard without paying any money.
Related Financial Geek Article: How Much Money Should You Save Per Week? (2022)
2. Rent Out Valuable Stuff
Check around to see if you have some valuable stuff that you can rent out to get the money you need.
There are things you may not be willing to part with, even when you only use them occasionally. In this case, selling them isn't an option, but you can still use them to get the money.
Giving out your boat, for instance, is a sure way to earn even more than $5,000 in a week. Perhaps you own one, but you only use it infrequently. It could be during the summer seasons or whenever you're on leave.
To avoid renting your boat through a boat company, you can list it on the many peer-to-peer boat rental platforms, such as Boatsetter. With this platform, you can rent your boat for a day, week, or month and also get to set the price yourself. 
Renting your car is also a good idea to get you the $5,000 you quickly want. Vehicles such as trucks can haul RVs and transport cargo for cash. Such trucks can easily get you 5K in a week.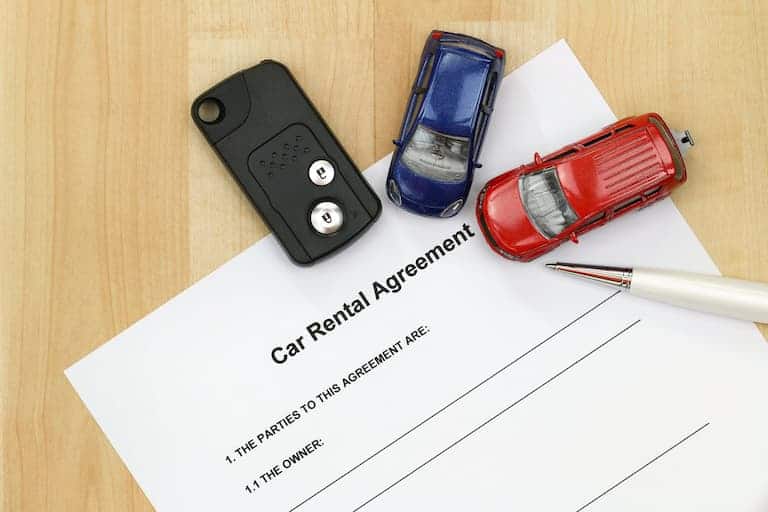 Here's some other valuable stuff you can rent:
Expensive but powerful drone camera
Electronics
Bikes
RVs
Home equipment
3. Operate an E-Commerce Store
Starting an e-commerce store is a lot of work due to the many steps. Fortunately, once you set it up and it's up and running, it can easily earn you even more than $5,000 in a week.
Dropshipping is the best route in e-commerce, especially when you want to do away with other expenses involved in renting a physical store.
Get a website for the online store you're setting up before anything else. Consider selling products from known brands to attract traffic on this website. Ensure the products are those that people use almost daily. 
Whenever customers visit your website and make orders, the system delivers these orders to these brands. They then ship clients' orders directly to them, but you get the profit.
Dropshipping is among the greatest ways to make money as a retailer. If you can get 50 customers visiting your site and making orders daily, you can surely earn more than $5,000 in a single week.
Starting an e-commerce site may not be viable if you need to make $5,000 fast. Ranking a new site on search engines takes time, and you might also need to advertise extensively.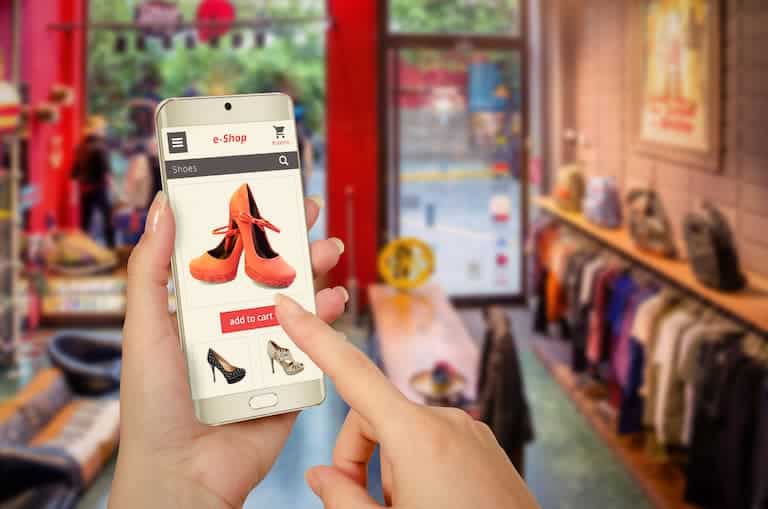 4. Sell Stuff That You Don't Need
Renting out valuable stuff is a lucrative venture. Unfortunately, not everybody has enough to rent out to make $5000. 
However, you can gather everything you no longer use and sell it instead of keeping it lying idle in the house.
Baby gear usually takes up a lot of space in the house when you can sell it to earn some extra money. Consider the following items: 
Toys
Baby cribs
Baby clothes
Car seats 
If your children have outgrown these items, consider selling them to make quick money instead of keeping them.
Pregnant women are always looking for such stuff. Such women know how expensive it gets to purchase new baby products. So, if you're selling yours at lower prices, they'll probably get cleared within a day.
Other things to sell include:
Furniture
Electronics
Clothes
Shoes
Books
Kitchen appliances
It may take you a day or two to gather and sort them out, then list them on platforms like eBay and Amazon. Keep in mind that marketplaces like eBay charge listing fees.
I referenced this quote in my article 11 Quick Tips For Spending Your Money More Wisely, but I'll mention it again now. One man's trash in another man's treasure. So don't underestimate the value of old thing you have laying around, they could be work more then you think.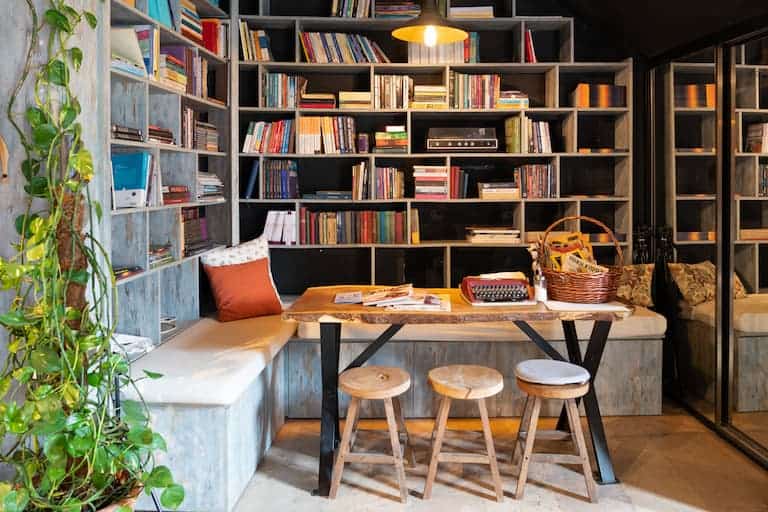 5. Set Up a GoFundMe Account
If your target is to make $5,000 in a week for emergency use, setting up a GoFundMe account for this very purpose can surely help.
This account is an easy and quick way to raise money online for something that matters to you the most.
The people who can help in this worthy course are your friends, the online community, and family members. You could meet your goal even before a week elapses if you're lucky enough.
It's not easy raising $5,000 in a week, more so if you have to do it yourself. So, as long as it is a worthy course, you can always take this direction. You can use a GoFundMe account to offset medical bills, cover educational expenses, and organize memorials, among other things.
Below is how the GoFundMe account works:
Start by telling your story to gain sympathy from people.
Then, set your goal, which in this case, is $5,000 in a week.
Set up a page dedicated to fundraising.
Share the page with friends, family, and online communities.
From the fundraising page, you can manage and accept the donations, and all of it is yours whether you meet your target or not.
6. Take Out a $5,000 Loan
Instead of trying to figure out creative ways to make five thousand dollars in a week, why not get a loan?
A loan might be a viable option if you have good credit ratings or collateral to secure it. Although you'll be paying more than what you borrowed, at least you've got time to repay the loan slowly.
It's advisable to check with many lenders available to see if you can get such an amount within one week.
Many options are available, including banks, credit unions, and online lenders. Compare their interest rates and how long you can take to pay the loan back. The idea is to go to a lender offering the lowest interest rate and favorable repayment terms for the $5,000.
Working with banks or credit unions may not get you the money within a week. Therefore, the best option is to borrow from a trustworthy online lender.
Online lenders have two significant advantages. First, their interest rates are typically lower than banks and credit unions. Second, their application process is digital, meaning you can get $5K the next day after finishing the application process.
7. Offer a Skilled Service That Pays Upfront
You can offer many services and ask for money upfront instead of waiting until you deliver your work to receive your money.
This idea works quite well, especially for those that have built their client base.
For instance, most online services, such as freelancing, allow you to ask your client to pay part of the money before you can start working.
Suppose you get a contract that pays more than $25,000 in a month or two, but you need $5,000 in a week. You can ask the client to pay that much as your partial down payment.
Some offline jobs like gardening and catering will get you paid upfront, either partially or totally.
What you must keep in mind, though, is that $5,000 isn't a small amount. Offering only one service may not get you that amount in a week. So, instead of one job, be flexible enough to take two or more to make your desired amount.
Also, ensure the results of your job go beyond your clients' expectations and that you deliver on time. You earn trust and get more jobs in the future whenever you please clients.
8. Sell Your Old Car for $5,000
Do you have an old car that is still in good shape? If so, you can quickly sell it to make $5,000 extra cash in a week instead of keeping it in the garage doing nothing. That car may be old but is sure worth the money.
Car enthusiasts may be looking for old cars in decent running conditions for one reason or another. The reason could be that these cars don't usually cost a lot of money, which is what most buyers can afford.
To help you set out the most suitable price range for your old car, you need to know its value first. It may surprise you to discover the vehicle is worth more than $5,000, giving you extra money in a week.
Use one of the many car valuation tools available online to get the car's value. From there, you can sell it to a dealer who will then look for clients. You could also sell it yourself to clients.
Dealers will always give you less than the car is worth since they're also in business. However, in this case, if you can get the $5,000 out of the vehicle within a week, then you'll be good to go.
9. Teach the Skills You've Mastered to Others
Learning never stops. People are always seeking new skills that can give them an advantage at work or school. If you possess some special skills, why not teach them to others and make extra money?
The best way to go about this is by advertising your skills online. Let your work make you famous, especially on social media or platforms like Udemy. You can then ask those interested to learn to pay for the private classes you're willing to offer. Even better, you get to decide how much you'll charge for each lesson.
The arts of coffee making and baking cakes are among the skills most people seek. So, if you've mastered any of them, teaching these skills to others could potentially make you $5,000 in a week.
Most people can make coffee and even bake cakes, but they cannot decorate and present them in an eye-catching manner.
If you can set up private lessons for those interested in learning these skills, you can easily make your clean $5,000 in a week. Let the students pay their fees upfront to avoid issues after gaining the skills.
10. Advertise on Your Property and Sites
There are all kinds of ways to make money by allowing other people to advertise using your stuff. If you've ever been to the South, you've probably seen barns with the words "SEE ROCK CITY" painted on their roofs. If you're willing to let companies paint your roof, install billboards in your yard, or wrap your car in advertising, you can make quite a lot of money.
If you have a popular website or Youtube channel, you can also advertise for other companies in those places.
Sign up for Amazon's affiliate program, too. That way, any time someone clicks from your site to Amazon, you'll get a portion of the proceeds from that sale.
Thanks for reading folks! Now go make that money!
Geek, out.