Can you make $10,000 in under a year?
The short answer is yes, as long as you're determined and willing to do some hard work!
Here are 12 ways you can make $10,000 fast:
Get a tip-based job.
Rent out a space on Airbnb.
Rent out vehicles like cars, RVs, or boats.
Start a different rental service.
Sell your junk.
Start selling your skills as a freelancer.
Teach a class.
Utilize affiliate marketing.
Donate bodily fluids.
Become a surrogate.
Participate in paid clinical trials.
Offer a manual labor service.
I can't imagine one of the above methods to make $10,000 didn't intrigue you – So keep reading to get more details on each of the above ways to make $10,000 fast!
1. Get a Tip-Based Job
Jumping into a tip-based industry is my favorite method to make $10,000 fast.
If you're the type who can keep a smile on your face while interacting with customers, $10,000 in tips can add up faster than you'd expect.
Here are a few of my favorite tip-based jobs anyone can do:
Serving or bartending. Servers and bartenders are the gold standards of the tip-based industry. I have experience as a server, so I can confidently tell you that it's not uncommon to bring in up to $300 in tips on a good night. You can see how quickly tips can add up to $10,000 as a server or bartender.
Golf caddying. If you'd prefer to spend your weekends outdoors on the golf course, golf caddying is the ideal tip-based industry. According to the PGA tipping guide, caddies are typically tipped between $50 and $100 per round of golf. Therefore, you could easily bring in $250 in tips alone from a weekend of golf working as a golf caddie.
Taxi driving. Taxi driving is becoming a thing of the past because of rideshare apps like Uber and Lyft. Taxis becoming obsolete is a problem for tips because, according to The Verge, almost 60% of Uber passengers don't tip! However, since taxi tipping isn't anonymous like Uber tipping is, taxi drivers tend to earn more tips.
I hope the above three options turned your gears on the different tip-based industries out there. Also, I've only scratched the surface; there are plenty more like nannying, dog walking, and food delivery driving to consider.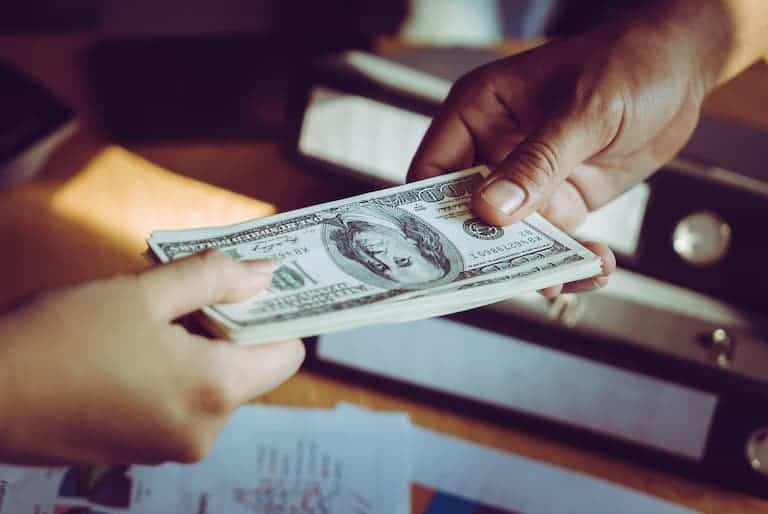 2. Rent Out a Space on Airbnb
If you're in a position to rent out some real estate, there's never been a better time! Rent-by-owner sites like Airbnb and Vrbo make renting out a spare room or home easier.
A study by Earnest states the more high-end Airbnb rentals can earn an average of $924 monthly. However, the median earnings of an average Airbnb rental are $440 monthly. Therefore, high-end AirBnb rentals are bringing up the average, which means you could earn well over $924 if you're a high-end renter.
3. Rent Out Vehicles Like Cars, RVs, or Boats
Rentals don't have to be as big as an Airbnb rental space. You can rent out your car on services like Turo, rent out your boat on services like Get My Boat, or rent out an RV on RV Share.
Here is some general info on earnings for all the services above:
Turo. The earnings on Turo will vary greatly depending on the type of vehicle you own. High-end vehicles like a Porsche 911 can earn over $1,000 per month! On the other hand, lower-end vehicles like a Honda Accord will be closer to $400 per month. Punch your car into Turo's Carculator for an estimated earning.
Get My Boat. The price can vary depending on the location and type of boat you're renting on Get My Boat. Look for a similar boat in your area to get an estimated earning from Get My Boat. Keep these fees in mind when you're calculating potential earnings. Get My Boat charges an 8.5% owner fee in the United States and 11.5% owner fee internationally.
RV Share. According to PR News Wire, the average owner earns $16,000 annually from renting their RV on RV Share. Therefore, you can earn $10,000 in less than one year!
4. Start a Different Rental Service
I know rental services are starting to get redundant. Don't worry; I promise this is the last one!
Rental services can span beyond expensive products like homes, cars, boats, and RVs. There are cheaper alternatives you can choose from if you're starting with a smaller budget.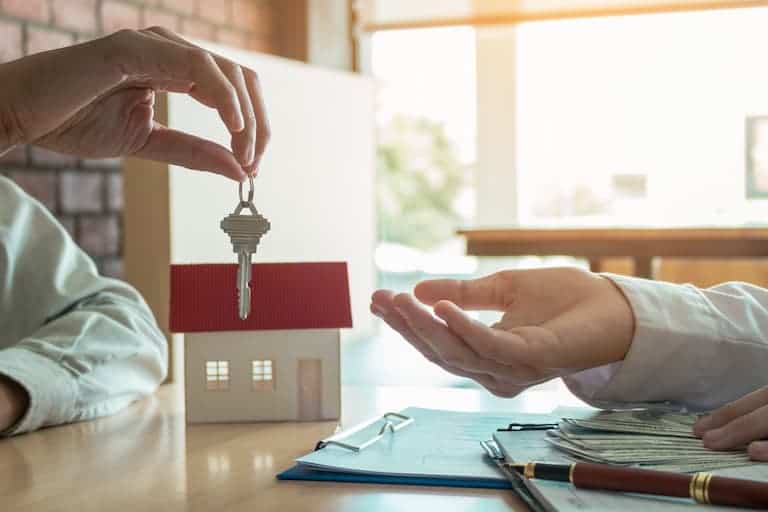 Here are five things you can rent that cost less than $1,000:
Small electric vehicles. You can rent out small electric vehicles like electric longboards, scooters, or bikes locally for decent cash. Plus, small electric vehicles tend to cost about $1,000 each.
Tools. People are always looking to rent specific tools because they don't want to spend hundreds on a tool they only use once every couple of years. Anything from lawnmowers to chainsaws to carpet cleaners makes for a great rental tool.
Camping equipment. With over 40 million Americans camping annually, there is a massive demand to rent out camping equipment. You can rent out that tent, cooler, and camping chairs you only use once a year throughout the rest of the camping season.
Musical instruments. Since I was a child, I've always played musical instruments, so I was surprised to learn that renting musical instruments is a business model. If you have a surplus of musical instruments, you may have a rental opportunity.
5. Sell Your Junk
You may have $10,000 lying around your house and not even know it! Selling your spare items on platforms like Facebook Marketplace or Craigslist could earn you the spare $10,000 you're looking for.
Even if you don't have $10,000 worth of things lying about, I'm sure you have something to sell. Even if you just have $100 worth of junk to sell, it's a good start to reaching your $10,000 goal.
As I talk about in my article, 11 Quick Tips For Spending Your Money More Wisely, one man's trash is another mans treasure!
6. Start Selling Your Skills as a Freelancer
It's easier than ever to find supplementary freelance work with platforms like Upwork and Fiverr growing every year. Here are ten popular skills to sell as a freelancer:
Graphic design
Writing
Video editing
Photography
Computer programming
Website building
Social media management
Data entry
Virtual assistant services
Accounting
Usually, starting freelancing can be slow. However, according to MBO Partners,  one in five full-time freelancers bring in over $100,000 per year!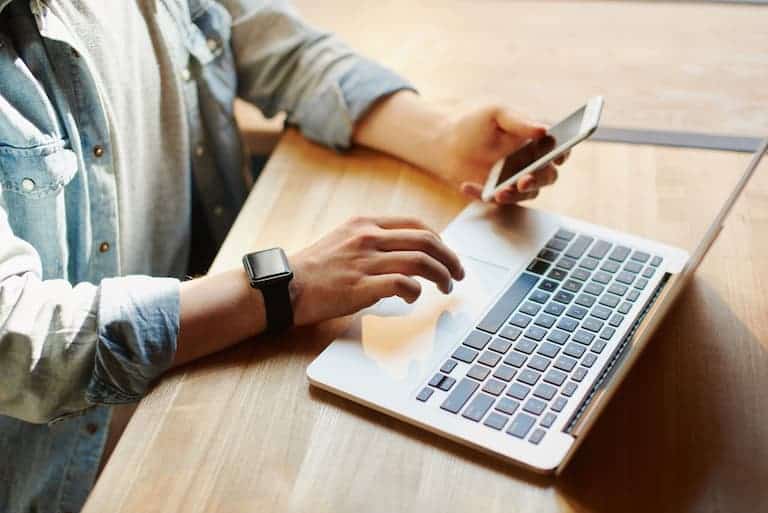 7. Teach a Class
If you have some skill other people want to learn, you can teach a group class and bring in hundreds of dollars in hourly income. Tim Ferris talks about teaching a speed-reading class at a local college campus in his book The 4-Hour Work Week (available on Amazon) as an example of teaching a profitable class.
Here are five other potential skills you can teach in a group class:
Circus skills like juggling
Musical instruments
Fitness classes like Yoga
Languages
Photography
This list is just a start. Think of the skills you have, and try organizing a class around it!
Additionally, with the internet, you can teach classes from the comfort of your own home. Platforms like Yondo and Teachable allow you to post your class and bring in students worldwide.
8. Utilize Affiliate Marketing
Affiliate marketing is when you use a personalized link to sell a product on another platform. In exchange for bringing in new customers, companies will give you a profit percentage.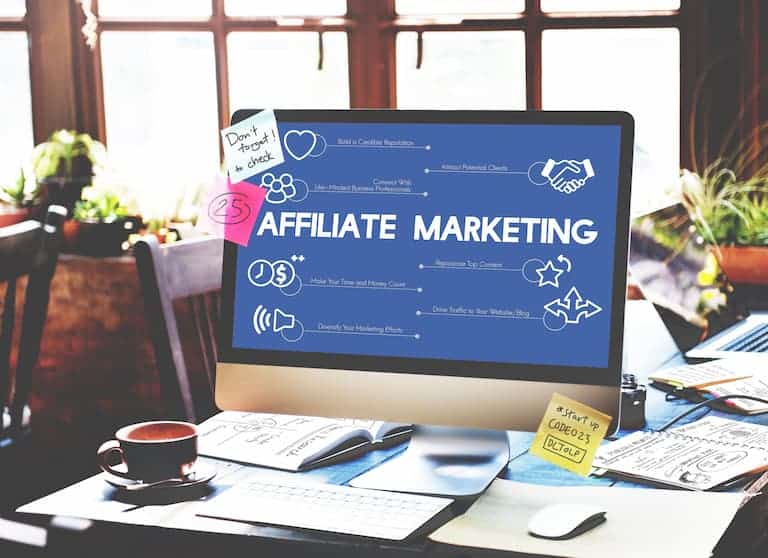 The most common affiliate marketing program is Amazon's Affiliate Program. With the Amazon Affiliate Program, you can link to any product on Amazon with an affiliate link and earn a commission if someone purchases the product through your link.
You can spread your affiliate link by making YouTube videos, starting a blog, or sharing your affiliate links on social media.
Looking To Start Your Own Website or Blog?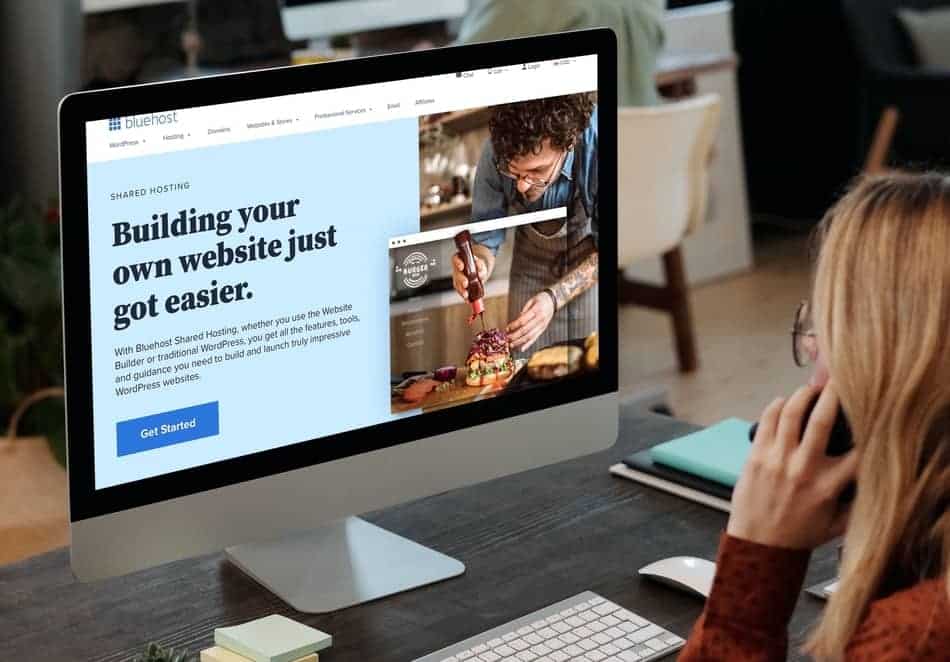 Try Bluehost Today (Less than 5$/Month)
70% Off with Sign up Through the Financial Geek
1-Click WordPress Install
Free Domain Name with Sign Up
300+ Design Templates
24/7 Expert Support
9. Donate Bodily Fluids
Pretty much anyone can donate bodily fluids and earn some money. Commonly sold bodily fluids are sperm, plasma, and eggs.
Here is how much you can expect to earn from donating each of the above bodily fluids:
Sperm. Sperm donation pay will vary depending on which sperm bank you work with. On average qualified sperm donors can bring in approximately $1,000 per month.
Plasma. BioLife Plasma offers up to $900 for new donors' first month donating. You'll have to donate plasma twice a week to hit $900 in your first month.
Eggs. When it comes to donating fluids, women have the most profitable option. A CBC News interview with Yale professor Rene Almeling unearthed the pay for donating eggs. Donating eggs can earn you between $8,000 and $10,000 per cycle. A cycle takes two and three months, with about three doctor visits per month.
10. Become a Surrogate
You can take on a full pregnancy for about three times the pay of donating eggs.
In the same CBC News interview I touched on earlier with Yale professor Rene Almeling, they also mention the pay of surrogate mothers in the United States. Almeling mentioned surrogate mothers in the United States earn between $25,000 and $35,000 per pregnancy.
Keep in mind the procedure to be a surrogate mother is longer than a traditional nine-month pregnancy. Surrogate Parenting estimates the surrogate process for the surrogate mother to take a little over a year, including pre-pregnancy doctor and lawyer visits, medical tests, and pregnancy.
11. Participate in Paid Clinical Trials
Participating in clinical trials for cash is something you may have seen on TV or movies, but did you know you could participate in paid clinical trials? It's true, paid clinical trials for medical research are a common way to make some quick money!
However, pricing for clinical trials can be tough to pinpoint. Paid clinical trials scale the amount of pay for the trial depending on the risk level of the trial. Therefore, the higher your tolerance for risk, the more money you can make.
You can visit the Center for Information and Study on Clinical Research Participation to find a trial you're eligible for. Unfortunately, most clinical trials require a specific underlying condition, so you may struggle to find an eligible trial.
12. Offer a Manual Labor Service
The first way I earned consistent income was a manual labor business, so it's near and dear to my heart. When I was in my early teens, I mowed a handful of lawns around my neighborhood for $30 a yard. At 13, it was good money!
Here are five manual labor service businesses you can start today:
Lawn mowing. As I said, lawn mowing was my first manual labor business, and I had great success as a young entrepreneur. I'm sure you'll manage to do even better than I did!
Car detailing. Car detailing is another tried and true manual labor service anyone can provide. Car detailing can be a high-paying service too. Red Fox Car Detailing states the cost of detailing the interior and exterior of a small vehicle to be between $110 and $130. Everyone loves having a clean car, but no one loves cleaning their car, so go fill that need.
Grout cleaning. If you love the feeling of satisfaction with cleaning, grout cleaning could be a manual labor business for you. Home Advisor reported that grout cleaners make between $30 and $50 an hour.
Balcony deep cleaning. I remember my shock as a younger when my friend told me he makes $100 cleaning balconies in Vancouver, BC. It's true! In just two to three hours of deep cleaning a balcony, you can expect to earn about $100. Cleaning two balconies per day will get you $10,000 in less than two months.
Pool maintenance. If you have experience with pool ownership, odds are you know what goes into regular pool maintenance. According to The Balance Small Business, if you have pool maintenance knowledge, you can earn $50 to $60 per hour performing pool maintenance.
This list of manual labor businesses is just a start, just like all the other lists in this article. There are loads more manual labor business ideas I haven't touched on yet, like gardening services, carpet cleaning, painting, moving services, and many more!
The only limitation is your creativity and motivation.
Geek, out.