In the digital era, people are asked to set up an account or profile for seemingly every website they visit or app they download.
While this has become normal for most, any platform that asks for your SSN still gives most people pause. So when setting up an account on Coinbase, will you be required to furnish your SSN? And if so, why?
Coinbase will ask you for your SSN when setting up an account–but only the last four digits. There are three primary reasons for this: to verify the account holder's identity, provide accurate tax documents to the IRS, and comply with anti-money laundering laws.
Buy Crypto on Coinbase Today ($5)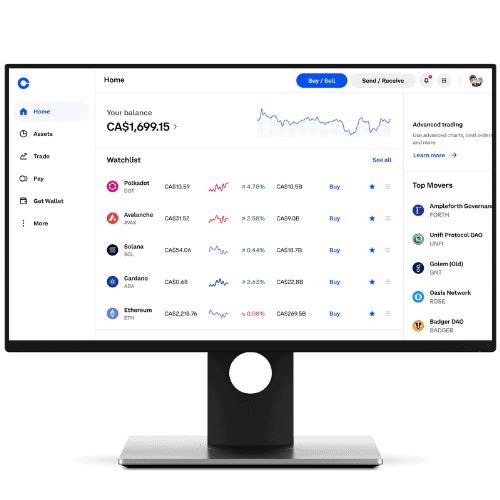 Earn a $5 in Bitcoin with Your Sign-up
Coinbase is the easiest place to buy and sell cryptocurrency. 
Schedule buys daily, weekly, or monthly.
Send and receive crypto to external wallets
Great Mobile experience
Protected by insurance
Although the reasons for collecting your SSN seem noble, you are right to be concerned anytime you have to furnish your SSN online.
To help make you more comfortable with providing your SSN to Coinbase, read on to find out all of the particulars for why the platform collects your last four digits and what they do with them.
Does Coinbase Ask for Your SSN?
Yes, Coinbase asks for your SSN. But only the last four digits. This is a common practice among all reputable money transmitters and financial service providers and should not be taken as a red flag when setting up a Coinbase account. 
Why Does Coinbase Ask for Your SSN?
There are several key reasons Coinbase asks for your SSN:
Account verification – when setting up your account, the platform wants to be sure that they are doing business with a real person. The last four digits of your SSN are one of the best ways to verify this. In addition, if you get locked out of your account, the last four digits of your SSN are one of the easiest ways for the platform to recognize legitimate login attempts.
Taxes – it may come as a surprise, but the government will want their share of any gains you realize trading cryptocurrency. Therefore, Coinbase is required to report transactions over a certain amount to the IRS. As your SSN also serves as your tax identification number, this is the easiest way for the government to verify if the amount you report on your tax return is the same as the information furnished by Coinbase.
Anti-money laundering – money laundering is the process through which money obtained through illicit means is distanced from its origin and reintroduced through a legitimate source. Unfortunately, one of the downsides of crypto is that many criminals have recognized its utility in this regard. By holding an SSN for each account, Coinbase can help identify bad actors in the event of an investigation.  
Is It Safe to Give Coinbase Your SSN?
Yes, it is safe to give Coinbase your SSN. 
Once Coinbase verifies the last four digits of your SSN, the information is then encrypted with high-level AES-256 encryption. This helps create a zero-knowledge network in which the platform itself cannot see your personal information, making your SSN very safe within Coinbase.
With that said, it is not accurate to say there is zero risk anytime you put your personal information online. To help Coinbase protect your SSN and ensure the security of your account as much as possible, be sure to adhere to the following account security best practices:
Create a strong, unique password for your Coinbase account, preferably one created by a password manager.
Set up 2FA authentication so that Coinbase requires additional verification when it detects login attempts from strange devices.
Clear your computer of any viruses and malware, and equip your computer with the best antivirus software you can to minimize any chances of your Coinbase account being hacked.
Never access your Coinbase account via a public WiFi connection.
What Does Coinbase Do With Your SSN?
Once Coinbase collects the last four digits of your SSN, it is used to confirm your identity. For example, do the last four digits you provided match with the name listed on your account?
When verified, the digits are then encrypted using AES-256 encryption. This means that your SSN is not even visible to Coinbase employees or any other members of the network. If you are ever locked out of your Coinbase account, the system can cross-reference this encrypted data with the values you furnish to help verify your identity and get you back into your account. 
Can I Use Coinbase Without an SSN?

No, you cannot use Coinbase without an SSN. 
The platform takes its legitimacy as a money transmitter and financial services provider very seriously and needs your SSN for account verification, tax reporting, and anti-money laundering laws.
In addition, each Coinbase account must be linked to a unique SSN. In the early days of the platform, users reported being able to open multiple Coinbase accounts as long as they traded less than $10,000 per year. 
However, as Coinbase has come under the microscope more as the first-ever publicly traded crypto broker, it will currently only authorize one account per SSN. You can have a separate Coinbase and Coinbase Pro account, but only one of each, and they must use the same login credentials for each account to avoid violating this policy.
Do I Need an SSN to Open a Coinbase Account Outside the US?
Coinbase is currently available in over 100 countries. While you will not be required to provide an SSN, you must provide the necessary identification documents for Coinbase to determine your country of permanent residence and to ensure your compliance with all local laws.
What Other Personal Information Does Coinbase Collect?
In addition to the last four digits of your SSN, Coinbase will require you to provide other personal information when setting up an account:
First and last name
Date of birth (you must be 18 years or older to have a Coinbase account)
Street address
Country of permanent residence
Just like your SSN, all of this information is encrypted upon account verification, with all encrypted account information sent over https and backed by an SSL certificate for maximum security. 
Related Financial Geek Article: Is It Actually Safe to Give Coinbase My ID?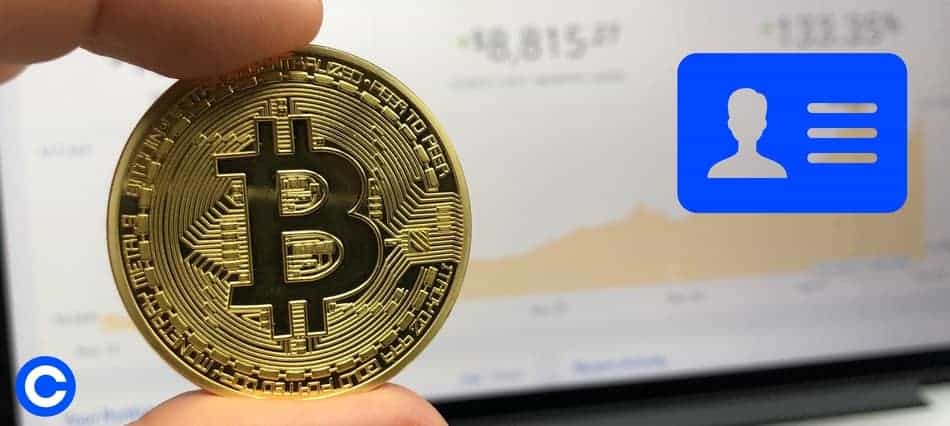 Giving Your SSN to Coinbase: Everything You Need to Know
Coinbase will collect your SSN to verify your account, provide accurate tax documents, and be in compliance with anti-money laundering laws.
While you have every right to be concerned, understand that with Coinbase's elite level of encryption, combined with your own online security best practices, you can trade crypto on Coinbase with every confidence that your sensitive information is safe and secure.
Geek, out.