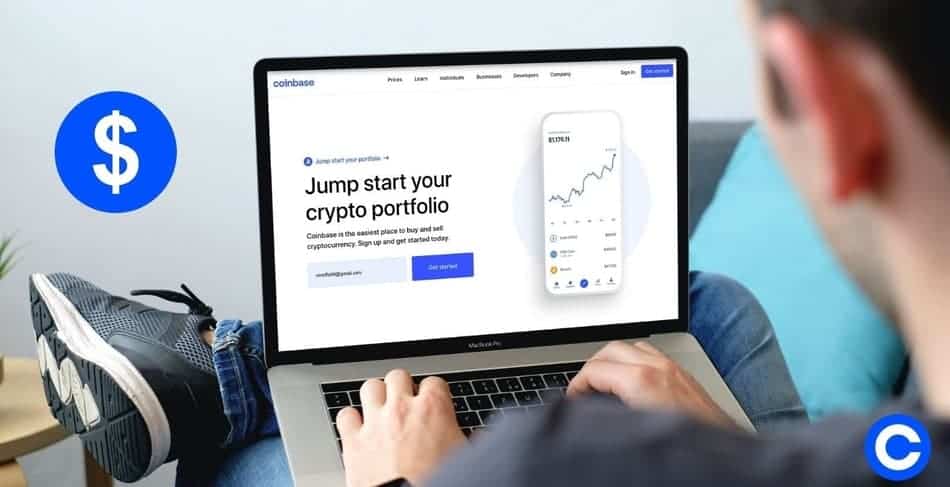 In the era of commission-free trading, it may seem a little strange that Coinbase is the leading self-directed cryptocurrency brokerage, given the platform's substantial fees. This may leave you wondering if all of those fees are necessary for Coinbase account holders. Is it possible to avoid high Coinbase fees?
It is not possible to completely eliminate Coinbase fees. However, with a little patience and planning, you can definitely make the cost of using Coinbase much more affordable.
Some of the best advice for managing Coinbase fees is to always use ACH transfer, trade-in large USD amounts, and open a Coinbase Pro account.
Read on to find out everything you need to know about how to avoid Coinbase fees. 
Start Trading Crypto on Coinbase Today ($5)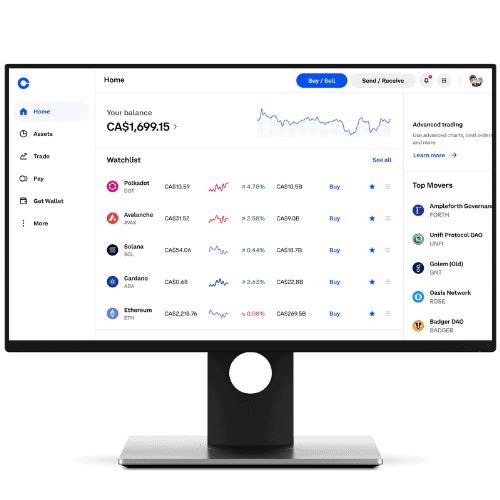 Earn a $5 in Bitcoin with Your Sign-up
Coinbase is the easiest place to buy and sell cryptocurrency. 
Schedule buys daily, weekly, or monthly.
Send and receive crypto to external wallets
Great Mobile experience
Protected by insurance
3 Tips to Help You Avoid Coinbase Fees
As mnetioned, you won't be able to completely avoid Coinbase fees. 
The platform charges fees to its customers for a variety of reasons. For example, the company has numerous operational and regulatory costs as a money transmitter that it absorbs by passing them onto the customer. Fees are also one of the ways that the company generates revenue.
With that said, there are a number of ways that you can keep Coinbase fees under control and make your experience trading crypto on the platform as affordable as possible. 
1. Always Use Bank Transfer (ACH) When Depositing or Withdrawing Funds
Coinbase offers a wide variety of options for funding user accounts, such as debit cards, PayPal, and wire transfers. However, each of these funding methods carries a substantial fee.
While not always the most convenient, ACH bank transfers are free on the platform. Therefore, even if it takes a little longer for funds to clear for trading, it is always best to use this option to fund your Coinbase account. 
2. Trade-in Amounts Over $200 USD
Coinbase charges a 1.49% fee on all crypto transactions over $200. 
This is an imposing figure, but it is actually a lot less, on a percentage basis than the fees assessed for smaller transactions, which are broken down in the following chart:
| Total Trade Amount | Fee |
| --- | --- |
| $10 or less | $0.99 |
| More than $10 and up to $25 | $1.49 |
| More than $25 and up to $50 | $1.99 |
| More than $50 and up to $200 | $2.99 |
This would lead to the following fee percentages:
$10 trade – 9.9%
$25 trade – 5.96%
$50 trade – 3.98%
$200 trade – 1.495%
As a result, if you are a small-time crypto trader, it makes sense to save your USD until you get to an amount over $200 prior to making an investment. Making a bunch of small trades will end up being much more expensive over time. 
3. Create a Coinbase Pro Account
If you are a person who needs to make small crypto trades on a frequent basis, there is no reason not to set up a Coinbase Pro account. There is no subscription for this upgraded service, so it is hard to find a downside with making the transition.
While there are still fees associated with Coinbase Pro, they are generally much lower (between 0.05% and 0.6%) and easier to understand than those on a basic Coinbase account. 
What Are Coinbase's Fees?
In addition to the flat fees assessed on smaller transactions listed in the table above, Coinbase charges the following fees for its services:
| Payment Method | Fee |
| --- | --- |
| U.S. Bank Account or Coinbase Wallet | 1.49% |
| Debit Card | 3.99% |
| Instant Card Withdrawal | Up to 1.5% (minimum fee of $0.55) |
| ACH Transfer | Free |
| Wire Transfer | $10 ($25 outgoing) |
In addition, Coinbase charges a spread of about 0.5% on all crypto transactions. This may be higher or lower depending on market fluctuations and is independent of the basic 1.49% transaction fee.
Coinbase also charges a 2% fee on all credit extended to account holders, a 2.49% transaction fee for using your Coinbase Card, and a 25% commission on any interest you earn through the platform's staking services (not all tokens can be staked on Coinbase).
Are Coinbase Fees Worth It?
In the era of commission-free trading, fees are universally decried as the enemy to wealth creation. However, there are several reasons why Coinbase fees may actually be worth it:
Broad selection of crypto – many self-directed platforms offer only a handful of the popular cryptocurrencies like Bitcoin. Coinbase however, currently offers 96 tokens for customers to trade
Cold storage wallets – most brokerages only offer crypto investment through custodial wallets. This means that customers are only purchasing indexed positions in the platform's crypto holdings. On Coinbase, you get the actual digital keys and own your tokens, which are held in the platform's cold storage wallets.
Security and reputation – Coinbase has been the leading name among retail crypto exchanges since 2012. With that, Coinbase has an established reputation as a safe and trustworthy platform with outstanding service among a loyal client base. This is something for which many people are willing to pay a premium for, especially in an emerging market known for scams and fledgling products.
Are Fees Cheaper on Coinbase Pro?
Yes, fees on Coinbase Pro are substantially cheaper.
While the same fees apply for funding your account, the fees for making actual crypto transactions can approach zero when trading in large amounts.
Coinbase Pro uses a taker/maker model for its transaction fees.
If you place a trade that is immediately accepted, you are referred to as a "taker" and assessed the taker's fee. If you place a trade that has to wait to be paired with another customer, you are known as the "maker." 
Maker fees are generally lower than taker fees and are broken down in the following chart:
| Pricing Tier | Taker Fee | Maker Fee |
| --- | --- | --- |
| $0-10K | 0.60% | 0.40% |
| $10K-50K | 0.40% | 0.25% |
| $50K-100K | 0.25% | 0.15% |
| $100K-1M | 0.20% | 0.10% |
| $1M-20M | 0.18% | 0.08% |
| $20M-100M | 0.15% | 0.05% |
| $100M-300M | 0.10% | 0.02% |
| $300M-500M | 0.08% | 0.00% |
| $500M+ | 0.05% | 0.00% |
The Bottom Line: Get Creative to Lower Coinbase Fees
Until competitors come in and can offer services comparable to Coinbase at a lower cost, Coinbase fees are unlikely to go away.
However, by using the advice described above, you can figure out how to avoid Coinbase fees as much as possible. So open your Coinbase account today and make your mark in the crypto-sphere! 
Geek, out.