As cryptocurrency continues to take the world by storm, competition among crypto exchanges is growing fiercer as they all vie for the business of crypto investors all over the globe.
One of the most popular platforms is Coinbase, which has earned a huge and loyal following of users. But how does Coinbase rank in terms of safety and legitimacy?
Due to their enhanced security measures and insured offline holdings, Coinbase has a user-base of over 68 million users and is one of the safest and most legitimate crypto exchanges on the market today.
Start Trading Crypto on Coinbase Today ($5)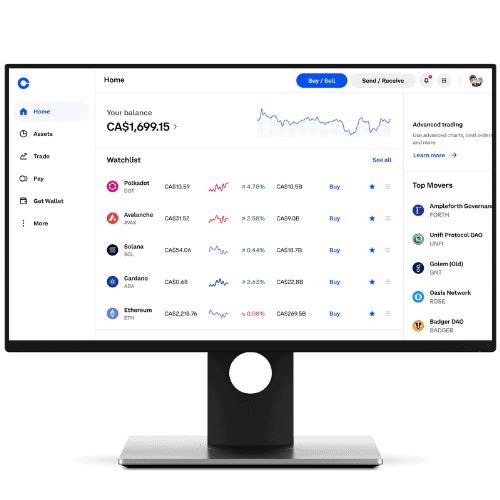 Earn a $5 in Bitcoin with Your Sign-up
Coinbase is the easiest place to buy and sell cryptocurrency. 
Schedule buys daily, weekly, or monthly.
Send and receive crypto to external wallets
Great Mobile experience
Protected by insurance
Scams involving cryptocurrency theft have made recent headlines and crypto exchanges are high-profile targets for hackers and other criminal organizations. But Coinbase is no more vulnerable to cyber crimes than most other exchanges.
And by taking a few additional steps, there are ways to make using Coinbase a safer and more secure experience – read on to learn how.
Is Coinbase Safe and Legit?
According to its website, Coinbase operates a global crypto trading network comprising of over 68 million investors with support offered in over 100 countries. Headquartered in the US, Coinbase supports a number of cryptocurrencies while offering a user-friendly interface, and perhaps most importantly to its users, strong safety measures designed to protect Coinbase customers.
Investing by its very nature involves risks and cryptocurrency trading is certainly no exception. Not only are can investing in crypto be extremely volatile, but these digital assets are also highly coveted by hackers and what I'll call "bad actors".
This combination of circumstances would seemingly make trading in crypto a very high-risk activity, particularly on heavily trafficked platforms like Coinbase.
And yet, the overwhelming majority of transactions happening on Coinbase occur without a hitch, thanks to robust security measures and stringent onboarding requirements for opening new accounts. The level of safety that Coinbase provides to its users and the security of being a legitimate, well-respected exchange, can be largely attributed to the strict regulations it must abide by, including:
Anti-Money Laundering (AML) regulations
Know Your Customer (KYC) policies
The USA Patriot Act
The Bank Secrecy Act
Local laws and regulations for each jurisdiction (e.g., individual states or countries) in which Coinbase is licensed to do business
Governmental regulation may seem to run contrary to the fundamental concepts upon which most forms of cryptocurrency were developed, especially those that rely on blockchain technology. But when it comes to crypto exchanges, these same rules ensure that exchanges like Coinbase, are safe and secure for the millions of users on these platforms.
Is it Safe to Give Coinbase my Personal Information?

Opening a Coinbase account is similar to opening an account with a bank or starting a new relationship with an investment firm. There are certain types of information that are required to verify your identity, both to protect your interests and to ensure that the account that is being set up is for legitimate (i.e., legal and non-criminal) purposes.
There are 5 basic requirements to set up a Coinbase account:
Users must be at least 18 years old to open a Coinbase account
A government-issued photo ID is required (more on this later)
A computer or smartphone with internet connectivity is required
A phone number for your smartphone (to receive SMS text messages from Coinbase)
Either the latest available web browser (Chrome is recommended) or the latest version of Coinbase's mobile app
Coinbase utilizes a broad range of advanced protocols to shield sensitive personal data from unauthorized use and to protect valuable assets from theft.
Here are a few examples of the lengths to which Coinbase goes in order to enhance its security measures: 
All accounts are subject to 2-step verification which requires the use of a username and password along with a security token that is issued by Coinbase via text message
All Coinbase website traffic runs on encrypted SSL
All Coinbase wallets and private keys are stored using AES-256 encryption
All new applicants' information is stored separately from Coinbase's main database
All Coinbase employees are put through rigid criminal background checks prior to hiring and all employee workstations have encrypted hard drives and screen locking
Simply put, there are many reasons why Coinbase is one of the most popular and widely used crypto exchanges on the planet, and chief among these is the fact that it is one of the safest and most legitimate cryptocurrency trading platforms around.
I personally have been using Coinbase since 2018, and I can attest to the high level of security this platform offers. While it can maybe be a tad annoying when you have to verify your identity on the regular with 2FA, I know it's in my best interest and I have no issue doing it.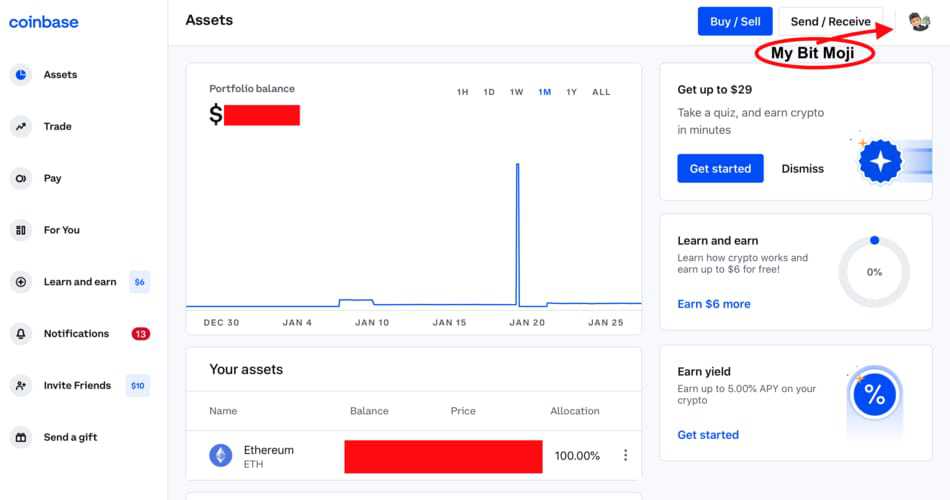 Not to mention, in over 5 years of using Coinabse to buy various coins, I can honestly say that I have never once had any sort of security issue. My account has never been hacked, money has never been stolen, and I've always felt like the protection and security of my data and funds has always been a top priority for them, which I think is great.
Is it Safe to Link a Bank Account to Coinbase?
Opening an account with Coinbase requires that you link a payment method to it to enable buying, selling, adding funds, and withdrawing funds (cashing out) whenever needed.
Procedures vary depending on your location but for US-based users, these are the most common types of accounts that are linked to Coinbase:
Bank account (ACH) – this is the most common type of linked account and it affords the full range of transaction options, but also takes 3-5 days for them to be completed
Debit card – this type of account is ideal for small transactions (buying and cashing out only) and occurs instantaneously
Wire transfer – for large transactions (adding funds and cashing out only), this is one of the preferred methods
PayPal – for smaller transactions (buying, adding funds, and cashing out only) this is an easy way to get them done instantaneously
Apple Pay – for small investments, this method, along with Google Pay, is an instant way to purchase cryptocurrency
Regardless of the payment method that is linked to Coinbase, account verification and security-enhancing steps (such as security questions and trial deposits) ensure that proper credentials have been provided and duly certified before any transactions can actually be completed.
Start Trading Crypto on Coinbase Today ($5)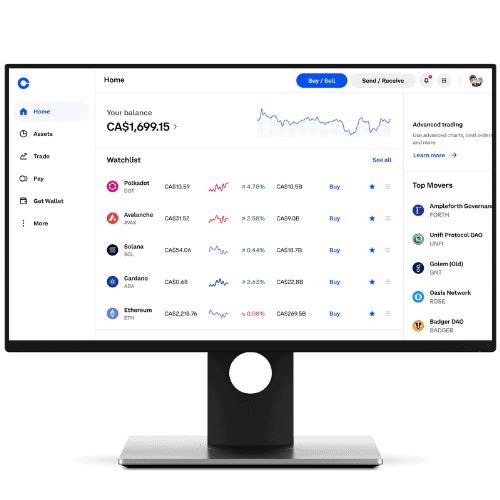 Earn a $5 in Bitcoin with Your Sign-up
Coinbase is the easiest place to buy and sell cryptocurrency. 
Schedule buys daily, weekly, or monthly.
Send and receive crypto to external wallets
Great Mobile experience
Protected by insurance
Can I Provide My ID to Coinbase?
One of the primary documents that are needed to open a Coinbase account is a verifiable, government-issued ID. There is no anonymity on Coinbase and this feature may serve to discourage criminal elements from opening fake accounts. Additionally, because Coinbase operates in so many jurisdictions, it is also subject to strict regulations as previously discussed.
As a regulated company in the financial services sector, Coinbase is required to verify the identity of each account holder, including their full legal name. Depending on where the user lives, only certain documents may be used to establish their identity. For example:
For US-based users, only a state-issued driver's license or identification card will be accepted
Outside the US, acceptable forms of ID include government-issued photo identification cards, national identity cards, and passports
Under no circumstances will Coinbase accept identification documents such as a US passport, a US permanent resident card (green card), a school ID, or a military ID
(It should be noted that IDs can only be uploaded through the Coinbase website or mobile app) – for security reasons, emailed copies are not accepted
Under Coinbase policy, whenever a user attempts to make a large transaction on the platform, they will be required to provide their personal information to allow the trade to be completed
Identity verification is an important step in the account set-up process to keep the account secure (i.e., prevent unauthorized changes to account information) for as long as it is active, and to help prevent fraudulent activity. For this reason, Coinbase periodically requests users to verify their identities to ensure that accounts are not compromised, but rest assured, this is completely safe to do.
Is it Safe to Give Coinbase my SSN?
During the account set-up stage, Coinbase requires new users to provide personal information that appears on their government-issued ID, such as their full name, date of birth, and address.
Coinbase also requires that additional information be entered, including:
The last four digits of your SSN
Your current occupation and employer
Your source of funds
Your intended purpose for using the Coinbase platform
As with its identity verification requirements, Coinbase requires additional information like the last 4 digits of users' SSNs to set up accounts. This is part of its robust security protocols to prevent fraud and theft of personal data and sensitive account information.
What Risks do Coinbase Users Face?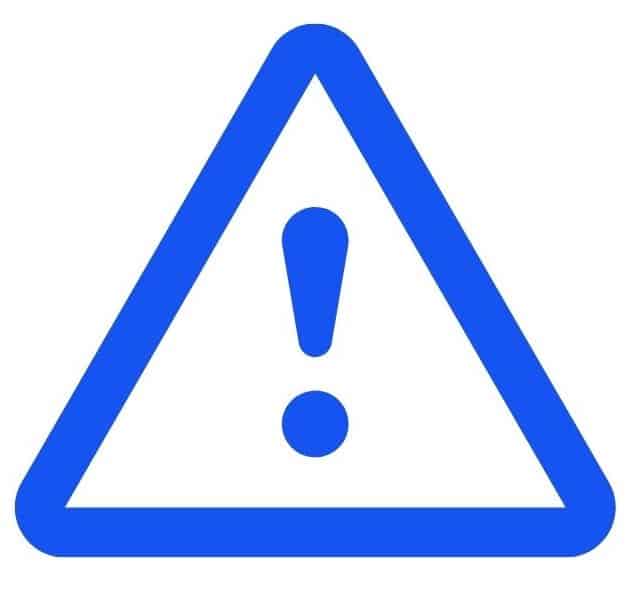 Cryptocurrency exchanges in general are appealing, high-profile targets for hackers, cyber criminals, and bad actors. Aside from the high value of the cryptocurrencies themselves, there is also the notoriety that comes with successfully defeating advanced security measures like those on Coinbase.
The reality is though, no crypto exchange can claim to be 100% secure against security threats, no matter what the form of the attack. Coinbase has implemented rigid security procedures to verify user identity and prevent fraudulent activity. And yet, in 2021, hackers famously breached the accounts of approximately 6,000 Coinbase users and made off with their cryptocurrency holdings.
Here's what the investigation revealed about this headline-grabbing incident:
A large-scale phishing campaign was launched in early 2021 targeting a number of Coinbase account holders
Some of the malicious emails were opened by unsuspecting Coinbase users and vital account information like usernames and passwords were stolen
The hackers were then able to evade Coinbase's two-factor identity verification system to receive the security token that would normally be sent to the user's smartphone
With free access to the victims' accounts, the hackers were able to make off with untold amounts of cryptocurrency holdings
While Coinbase immediately rectified the vulnerability in its security system, this incident demonstrates the constant threat facing Coinbase and its users (the victims in this case were informed by Coinbase that their losses would be covered).
For this and other reasons, Coinbase strongly encourages its users to adopt enhanced security measures into their account management, such as creating strong, unique passwords, using password managers, or even using security keys for Coinbase and other online accounts.
Can you Lose Money on Coinbase?
Because cryptocurrency is not technically legal tender and is not backed by any governments, it is not protected under the Federal Deposit Insurance Corporation (FDIC) or the Securities Investor Protection Corporation (SIPC) umbrellas.
However, this does not mean that Coinbase users are unprotected and left to fend for themselves. In fact, the Coinbase platform offers several features that not only secure users' crypto holdings but also provide invaluable peace of mind. These include:
98% of account holders' funds are held in offline cold storage that is inaccessible by hackers and cyber criminals
Additionally, these assets are distributed throughout a global network of safe deposit boxes and vaults as a supplemental layer of protection 
Sensitive data is stored in a manner that is inaccessible via the internet
To prevent data loss and protect sensitive information, Coinbase utilizes a multi-layered system of redundancy, AES-256 encryption, copies stored on FIPS-140 USB drives, and even paper file backups
Backup drives and documents are geographically spread out in secure locations around the world
As an additional protection for digital assets that are stored on its network, Coinbase maintains insurance coverage that provides financial security for its users against criminal acts such as hacking and theft. (It should be noted, however, that this insurance does not cover any breaches resulting from the theft of personal credentials such as usernames and passwords.)
Related Financial Geek Article: Will Coinbase Refund Me If Hacked? (We Asked Coinbase)
For fiat currencies that are held in Coinbase wallets, those funds are pooled together and held in custodial accounts in US banks, US Treasuries, or money market funds where permitted. In the case of US clients whose funds are held as cash, those funds are maintained in pooled custodial accounts in institutions that are FIDC-insured.
Which is all to say that barring the theft of account credentials that would compromise built-in security features, Coinbase is as safe and secure as crypto exchanges come these days.
Can Coinbase Take My Money?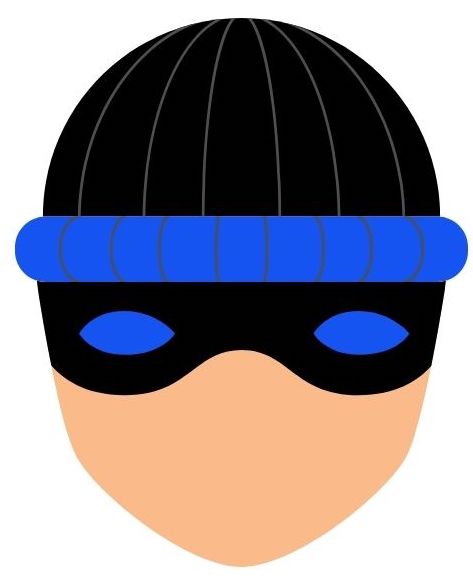 There are very limited circumstances by which Coinbase can exercise certain restrictions on user accounts that limit how they can be used. These include:
Suspension of trading – when violations of Coinbase's User Agreement occur or there is a high risk of fraudulent activity, a user's trading privileges (e.g., buying and selling crypto) can be suspended but wallets can still be accessed
Account closure – similarly, Coinbase can close a user's account when it has determined that serious violations have occurred but the user can still withdraw all funds and any digital currency is not frozen in this situation
Account freeze – under extreme circumstances, such as in order to comply with a court order or directive from a duly authorized entity (such as a government agency), Coinbase can freeze a user's account which would not only suspend all trading activities but also block access to assets
Aside from these unique situations, your money is safe and secure in your Coinbase account. (Paying those fees and trading in volatile cryptocurrencies is another matter.)
Conclusion
Dealing with volatility is one of the realities of trading in cryptocurrency.
And like other types of investments there are risks involved but by taking the proper precautions, using Coinbase as your crypto exchange of choice should not be one of them.
Geek, out.
Start Trading Crypto on Coinbase Today ($5)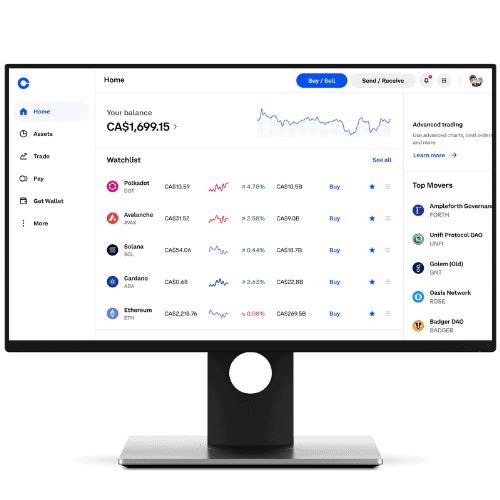 Earn a $5 in Bitcoin with Your Sign-up
Coinbase is the easiest place to buy and sell cryptocurrency. 
Schedule buys daily, weekly, or monthly.
Send and receive crypto to external wallets
Great Mobile experience
Protected by insurance