Some links in this post are from our partners. If a purchase or signup is made through our partners, we receive compensation for the referral. 
Making money online as a beginner may seem like a daunting goal, but believe it or not, it can be done.
If you consider yourself a beginner in the online money making industry, don't worry – we've got you covered.
This article aims to give you 17 legitimate ways you can make money online even if you are a beginner.
Everyone has to start somewhere, but once you make your first dollar online, you'll be hooked. 
The hardest part is getting started though, so try to push away your fear and get started today! (After you read this article of course) 
Here are 17 proven ways you can make money online as a beginner.
Start an Evergreen Blog
A great way to make money online as an amateur is to start a blog.
But not just any blog, an evergreen blog.
If you are wondering what the heck an evergreen blog is, it's a blog that has content on it that will never get outdated.
For example, writing content on the latest features and improvements of the newest iPhone might make for a great article, but how long until that article is basically irrelevant? 
Maybe 8-12 months, if you're lucky.
Looking To Start Your Own Website or Blog?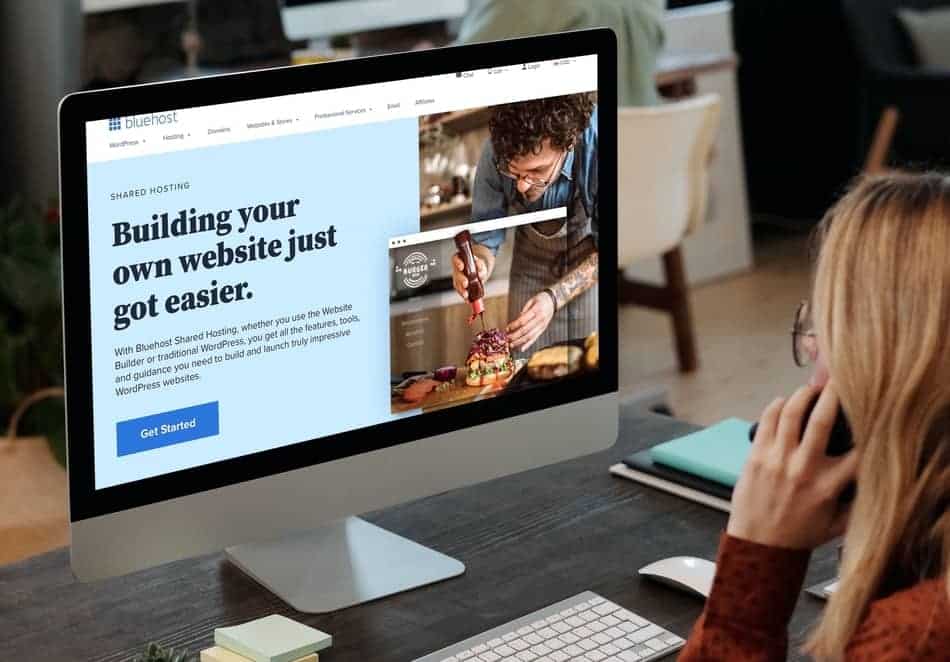 Try Bluehost Today (Less than 5$/Month)
70% Off with Sign up Through the Financial Geek
1-Click WordPress Install
Free Domain Name with Sign Up
300+ Design Templates
24/7 Expert Support
So write evergreen content, that way you're content can generate traffic and earn you money in perpetuity.
As an example, the excellence of Michael Jordan is something that will never change. So writing content on that is something that could be read for years and years without ever getting outdated.
Once you create an evergreen blog and start generating some traffic to your articles, it'll come time for you to start monetizing your blog.
Popular ways people monetize their blogs are with ads, affiliate marketing and by sellings e-books and online courses.
---
Recommendation : If you want to start a blog, I'd recommend Bluehost for your web hosting for the reasons I talk about here, that's what I use and I've had a great experience with them.
Very inexpensive and A+ customer service.
For a step by step guide on how to start a blog, check out my article Start a Blog in 3 Easy Steps | Step by Step Guide (2022) This article will give you a detailed, step by step guide on how to about getting a blog setup. It's the exact same method I use for setting up the current blog you are reading, and again – it's really inexpensive. The web-hosting platform I recommend is less than $5 per month.
Start a Dropshipping Website with Shopify
Another great way to earn money online as a beginner is to start a dropshipping store with Shopify.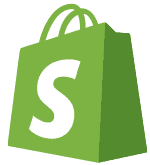 Dropshipping is when a website sells products directly to consumers without actually owning or buying any upfront inventory.
For example (put simply), let's say you have a dropshipping website that sells lamps. When someone buys a lamp off your website, you would buy that same lamp off the supplier and send it directly to the customer.
Of course, you would set the price of the lamp on your website to be greater than the supplier's cost and make a profit based on that margin.
Luckily for people like you and me, there are tools out there (often free) that help us automate a lot of this process.
I will leave a video here below that goes into more detail on dropshipping. 
Getting your store setup with products is the easy part, generating traffic will take time and effort, but you can do it.
---
Recommendation: Use Shopify as your e-commerce platform. They are amazing. I've used them for every single dropshipping website I've ever made.
Similar to Bluehost, they have great customer service and most importantly –  an amazing product. 
They also integrate with all the major dropshipping tools such as Oberlo and Dropshipper.
Buy and Sell Instagram Accounts
If you want to make quick money when you start out online, buying and selling Instagram accounts could be a great option for you.
Find IG accounts that have at least 10,000 followers but haven't posted in over two months. 
Reach out to at least 15 of these accounts and see if they'd been interested in selling the account to you.
If they haven't posted in over 2 months, they're probably no longer interested in their account, so at least one, if not more, will respond with a yes. (Use Paypal to buy the account)
Once you've secured the account, start posting on it for a few days to re-engage the followers and then turn around and sell it for a profit.
If you've read any of my blog posts before, you know I love this option. I've made thousands of dollars doing it myself and wow, what a rush!
For a more in-depth explanation of how to do this, check out my article, Make Money on Instagram without Followers.
---
Recommendation: If you want to make money online in under a month, this is your best bet. 
Make sure when buying the account you are dealing with someone reputable. 
Become a Freelancer
Do you have any online, technical skills?  For example, digital marketing, content writing or graphic design? What about web development or data management? 
If so, put your skills to good use and become a freelancer.
There are many different freelance websites available today such as Fiverr and Upwork that give freelancers exposure to a massive database of potential clients.   
If you don't have any skills right now that could land you a job as a freelancer online, then go out and learn one!
While this will take a few months, it's a great way for you to take control of your life and master a skill that could generate you an income from wherever you are in the world.
I know a guy who makes logos for companies all around North America and Europe. He doesn't have a real job and just travels around the world with his laptop. 
---
Recommendation: While posting your services on Freelance marketplaces like Fiverr is a great way to get clients, I'd recommend doing some outreach yourself.
That way you can charge whatever you want and a 3rd party website won't be taking a piece of the revenue.
Invest in the Stock Market
Just because you're a beginner doesn't mean you shouldn't be investing in the stock market.
Now I'm not saying you should go out and start day-trading, but the stock market is a great way for anyone to start earning money online.
While I never recommend what exactly people should invest in, I always encourage people to do some research before investing in anything. 
I'd recommend Questrade (Canadians only) as an investment platform to use. I've used them for years now and have had a great experience thus far.
The signup process with Questrade is so easy and the customer support they offer is top notch, which is great for beginners.
With that said, there are many different online brokerages out there that are great, so choose one that suits you.
Sign up with Questrade and get $50 in commission free trades.
---
Recommendation: I strongly recommend investing for the long term. Buy and hold shares of companies that you truly believe in. 
While some people might know how to make money through investing in the short-term, I don't.  Not only that, it is very risky and can be an extremely stressful situation.
Start a Facebook Marketing Company
Another great way to make money online as a beginner is to start a Facebook marketing company.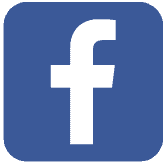 You might think this sounds intimidating or like too much work, but it really doesn't have to be. In fact, you could just run it as a side-hustle if you really wanted to.
You would be shocked at how many businesses still don't have a Facebook page to promote their business with. Do some research online and find some companies like this and reach out to them.
Make sure before reaching out that you have a package to offer them.
Additionally, instead of finding one-time customers, find clients who you can work with on an on-going basis. That way you can generate recurring revenue every month.
---
Recommendation:  KISS (Keep it super simple). 
You don't need to overdue this. Create a Facebook marketing plan that details how often you'll make posts and where you'll get content from. 
Then it's time you put your sales hat on and pitch your services to as many businesses as you can find online that don't have Facebook pages.
Charge anywhere from $100-$300 a month and aim to get 10 clients in your first year.
Launch a Interest Based Podcast
Starting a podcast can be a great way to make money online as an amateur.
The great thing about podcasts is that the barrier to entry is SO LOW. So try not to overthink things, you don't need a Joe Rogan type setup to get started. 
The only thing you actually need is a smartphone to record your podcast on. Other than that, all you need to do is upload your podcast to something like Apple Podcasts, Soundcloud or Youtube.
Not only that, you really don't need millions of listeners to monetize your podcast. According to The Podcast Host, you only need roughly 3000-5000 listeners per episode to start monetizing your blog.
While building this audience up will take a few months, the start-up costs are essentially zero and it can actually be a very enjoyable process.
I once had a sports debate podcast and I loved it. I spent an hour or two each week debating sports with like minded people, and while it never took off like I had hoped, I never regretted doing it.
---
Recommendation – Start a podcast on a topic you are generally very passionate and interested in. That way everything will feel and sound natural and you won't struggle to find things to talk about.
Sell Qualified Leads to Businesses
Selling qualified leads to businesses is a great way to make money online, even as a beginner. While this method may be a little more advanced than some of the other ones discussed in this post, it is still very straightforward.
Basically all you do is gather contact information from someone who has shown interest in buying a product or service, from there you take that contact information and sell it a business who offers what the potential buyer is looking for.
Now the difficult part of this process is generating leads. Once you figure this out, selling the leads is easy.
But again, the leads have to be qualified. In other words, the business you are selling the lead to has to feel confident that the lead will convert into a sale. 
Of course, every lead you pass onto a business won't convert, but overtime, the conversion rate has to outweigh the cost of what they're paying.
Common ways to capture leads are through blogs, email marketing, webinars and social media. Just to name a few.
Here is a great article by Freshbooks that goes more in depth into common lead generation tactics.
---
Recommendation: Depending on what industry you are in, you can sell leads for a lot of money. So do some research on what a lead would sell for in your industry.
For example, a lead for someone interested in finding a financial advisor is worth way more than someone looking for a vacuum cleaner.
Sell Your Pictures
If you're into photography, selling your pictures online is a great way to make money online as a beginner. 
While I have never made money from selling pictures online myself, I have considered it before and done a fair bit of research into it.
Some websites will actually pay over $100 for a single image.
Some of the popular websites that buy photos from photographers are SmugMug Pro, 500px, Shutterstock and iStockphoto.
With that said, I have included a great video below here that goes into detail about how you can go about selling your pictures online. 
---
Recommendation: Only do this if you love photography. Trying to make a quick buck doing something you are not passionate about rarely works out.
Become an Online Coach
Have you ever considered becoming an online coach to make money?
The online coaching industry has blown up lately, and some online coaches are making big money, even those without much online experience.
Common Types of Online Coaches
Life Coach
Money Coach
Relationship Coach
Career Coach
Fitness Coach
These are just some of the most common online coaching services that are available today, but the list goes on. 
Noomi.com has a great directory of online coaching categories for you to check out.
I mentioned it before, but I'll say it again, some of these coaches make big money. People will pay top dollar for self improvement.
I wrote an article about how much money coaches get paid per hour, and it's actually quite shocking. 
In some cases, money coaches charge over $500 for an hour-long session.

So what types of things are you very knowledgeable about? Can you become a coach with that knowledge? 
If so, create a coaching plan, register for a free Zoom account,  promote your services on social media and start generating some clients! 
---
Recommendation: When pricing your coaching services, don't overcharge but charge enough that you'd don't appear as "cheap".
I'd suggest anywhere from $65-$105 per hour.
Create an Online Course
Selling a course online can be a great way to make money when you're just getting started.
While executing on the idea of creating and selling an online course is not as easy as it sounds, it is still very achievable. 
The great thing about online courses is the business model is very scalable.
In other words, you aren't trading time for money. You're trading your course for money, so your revenue potential is massive.
Of course, creating an online course will take time to develop and market, but if you can find the right product market fit with your targeted audience, you can set yourself up very nicely.
There are a couple different ways you can sell an online course. One way you can do it is by selling your course in exchange for a one-time payment. So you sell your course for $199 and once the payment is made, the course is delivered and the transaction is over.
The other way you can do it is through a subscription model. So you sell an on-going course where the customer pays you a monthly or annual subscription. For example, $19.99/month.
The great thing about a subscription course is that you'll generate revenue on a recurring basis, the downside is that there will be much more customer support involved. 
Popular ways people market their online courses today is through Youtube channels, blogs, email marketing campaigns and social media.
---
Recommendation: Whether it be thorough a blog, social media channels or Youtube, build some sort of trusted audience online before promoting an online course. 
Buy and Sell Websites
Similar to buying and selling Instagram accounts, flipping websites is another great way to make money online as a beginner.
When looking for websites to buy, try and find sites with evergreen content in profitable industries. For example, you can never go wrong in niches like money and finance, health and wellness or something like e-commerce.
Some popular online platforms that connect buyers and sellers of websites are flippa.com and empireflippers.com.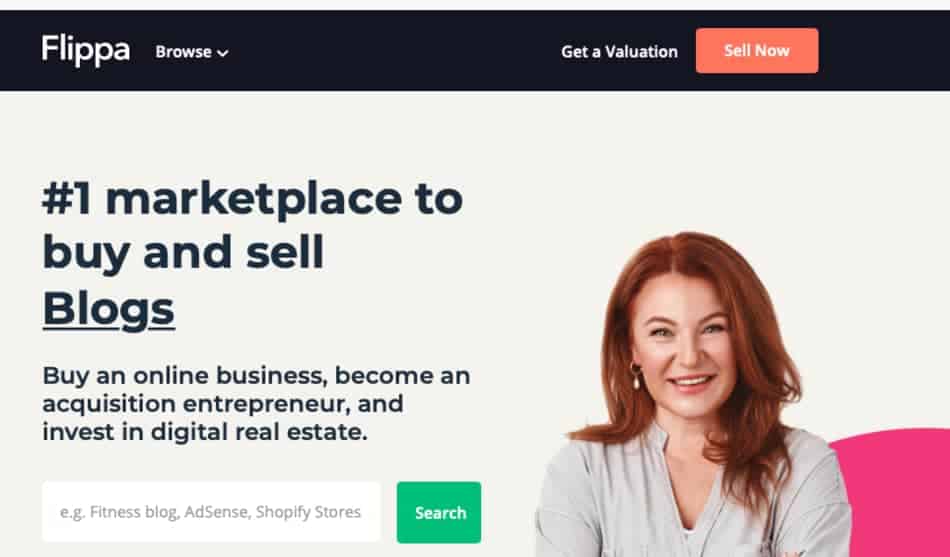 Before buying a website, make sure you do some background research on the website and the seller.
Why are they selling the website in the first place? How much traffic and revenue does the website bring in? 
This due diligence may take some time, but don't rush it. Similarly to looking for a house to buy, if you look long enough you'll eventually find a bargain. 
Once you buy the website, you'll want to put some work into it. Now this could be anything from improving the design, increasing the traffic or even increasing it's monthly earnings. 
But like anything, in order to flip it for a profit, you'll need to make improvements to it.
Once you feel like you're ready to sell it, go back to the same marketplace you bought it from and list it for more than you bought it for.
Selling a website and transferring the domain can get a little tangling, but I've included a step-by-step guide here on successfully transferring a domain.
---
Recommendation: Value your time.
Buying a website, making improvements to it and selling it for a profit will take hard work. So make sure you don't settle for a price that doesn't generate you a sizable return on your investment.
Do Online Surveys
Of all the methods talked about in this article, doing online surveys will require the least amount of upfront work.
You'd be surprised at how many companies are willing to pay money to get people to provide feedback to them on their products and services.
Now I've done some research on all the different survey sites out there, and it seems like Swagbucks is where you want to be.
Other top survey websites are Survey Junkie and DailyRewards. So have a look at those three if you decide to go down this route.
While you probably won't become a millionaire from doing surveys online all day, you can actually make a little bit of money.
Brands are willing to pay for consumer feedback, and I actually respect that a lot.
---
Recommendation: Don't go into this with high expectations, while yes you will get paid, do you really want to be filling out surveys all day long?  If so, go for it. 
I've tried it before, and personally, it was a  very unrewarding experience.
Just my honest opinion.
Become an Instagram Influencer
Becoming an Instagram influencer is a great way to make money online, even as a beginner
Now most people associate the word "influencer" with superstar athletes, celebrities or supermodels, but there are many other types of influencers.
To be honest, you don't even have to be an influencer yourself, you just need to create an account that has influence. 
For example, I started an Instagram page back in 2018 (Investing Authority), I've since sold it but as you can see, this page owner never shows his face or personal life in any of the posts, but he produces high quality content that attracts attention and monetization opportunities.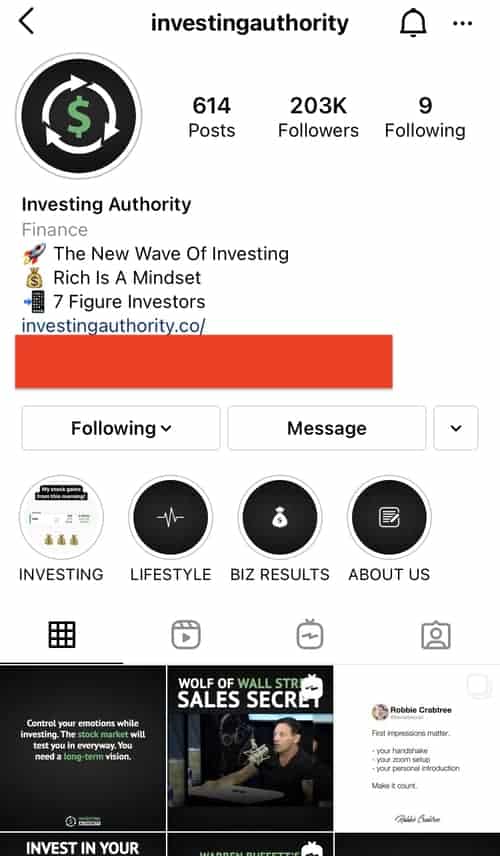 I've owned many Instagram accounts over the years with over 10k followers, and while I didn't get rich off them, I made a decent amount of money.
Common ways people make money on Instagram is through sponsored posts, branding deals and affiliate marketing.
Quick relevant plug – Check out my article 9 Simple Ways a Teenager Can Make Money on Instagram.
Similar to having a podcast, you don't need millions of followers to make money, you just need to have an engaged, loyal audience that trusts what you and your page have to say.
If you don't want to take the time to build up an audience on your Instagram page, then consider buying an account that already has a large following. I explained earlier in this article how to go about doing this.
---
Recommendation: Starting out, consider paying for follower shoutouts from other accounts in your niche. These shoutouts will quickly attract quality followers to your account.
Produce How-To Videos on Youtube
You certainly don't have to be a genius, or any kind of expert to make money with Youtube. 
In fact, all you need is a camera and internet connection. 
And of course, you need to create content. I always recommend making helpful how-to videos to get views on your videos when just starting a channel.
You see, when you're starting out,  your videos won't show up on Youtube all that much until you have a decent number of subscribers. So entertainment videos might not be your best bet at the beginning..
But if you make how-to videos, then you'll get organic views from people searching for the exact query you produced a video on.
For example, check out this video below. 
This chap certainly doesn't have any fancy camera work or crazy editing skills going on. 
But he makes a very, very helpful how-to video on how to change a Dodge Caravan tire.  
In fact, he might even be using an iPhone camera here. Regardless, he gets over 500,000 views (and counting) on a 3 minutes long video!
So if you choose to start a Youtube channel, remember that starting out, instead of making entertainment content, keep it simple and create some educational how-to content.
Once your videos start generating a lot of views, monetizing your audience will be easy. Common methods for making money on Youtube include ads, selling products, affiliate marketing and branding deals – just to name a few.
---
Recommendation – I repeat, make educational videos. While entertainment might be more fun to make, they won't get any views until you have a large group of subscribers.
Tutor Online
Another great way to make money online as a beginner is to start tutoring students.
Did you excel at any academic subjects growing up? Or maybe not even excel, but did any subjects come more naturally to you than others?
If so, consider starting your own online tutoring business. There are many virtual tutoring platforms available online that connect tutors with students. For example, check out a company like Club Z. 
Additionally, while I think online tutoring platforms like this are great, I would also recommend marketing your services through mediums like social media, email marketing, customer referral programs and with online marketplaces like Craigslist and Kijiji.
That way you cut out the middleman and won't have to share a piece of your revenues.
---
Recommendation: I'd recommend using Zoom as your video conferencing too. The basic version is free and gives you unlimited access one on one meetings.
Get a Remote Job
Last but not least, in today's day and age, getting a remote job is becoming more and more common.
So if you're just starting out, and you want to make money online – seriously consider looking at some online job boards and make sure to use the keyword "remote" in your search.
This all might seem very obvious, but making money online as an employee has many benefits.
Not only will you get a steady paycheck every two weeks, but depending on the size of the company, you'll have remote co-workers who you can lean on for support.
On the other hand, it also has drawbacks. Being an employee means you work for someone else, so you won't have the freedom to do what you want (and when you want) like you would with a lot of the other methods discussed.
Popular Job Search Websites
---
Recommendation:  Find a job that you think you'll actually enjoy. People always say you don't need to love your work, and while that's true, I think it's important to at least enjoy your work.
Life's too short to do something you hate for 35-40 hours a week.
Conclusion
To conclude, there are many ways you can make money online as a beginner. But you just need to start.
Every expert was once a beginner, but the difference between them and a lot of other people is that they threw themselves in the ring and got their hands dirty.
It's likely you're first or maybe even second and third online venture won't pan out, and that's okay.
But as I said earlier, once you make that first dollar and you've found something that's worked for you, you'll be hooked and everything else will fall into place.
Geek, out.