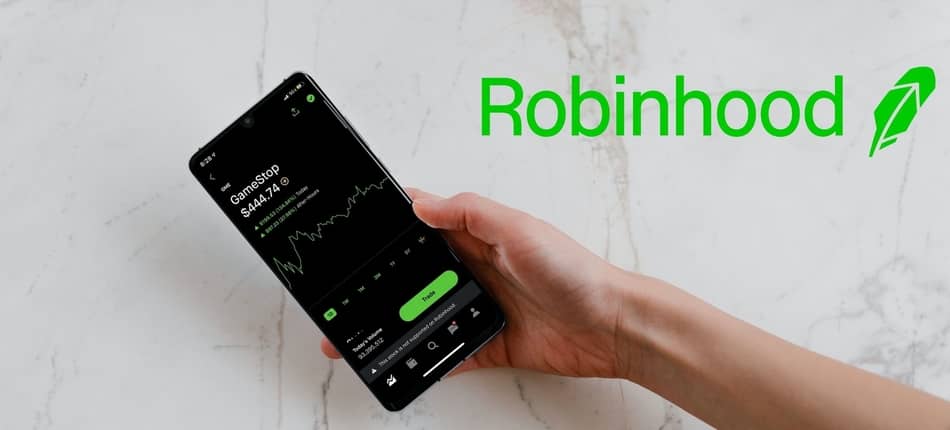 People new to the game of retail investment have likely considered Robinhood on their short list of brokerages with who to start their journey with.
However, due to the platform's burgeoning popularity, the company is under a microscope by the media and traditional investment firms, with various reports alleging that it sells investors' stocks without permission.
But is this allowed?
Robinhood is not allowed to sell investors' stocks without permission. Any non-discretionary broker, such as Robinhood, is performing an illegal act to sell investor positions without first obtaining consent from the shareholder.
While Robinhood is not able to sell stock without investors' permission, there are a couple of caveats in which you should be aware of. However, if you thoroughly read through the Robinhood terms of service prior to opening your account, these rare scenarios should not take you by surprise, allowing you to buy and sell stocks on Robinhood with confidence. 
If you were interested in the safeness and security of Robinhood, my article A History of Robinhood's Hacks (How to Prevent It) talks about common ways Robinhood investors go the extra mile to secure their accounts.
Starting to Invest?
Our Recommendation
Start Trading Today

Robinhood InvestOnly in USA

Start investing with just $1
Invest in stocks and ETFs
No commission fees
Access to the Crypto Markets

Start Trading Today
Can Robinhood Sell Your Stock Without Permission?
Robinhood cannot sell your stock without permission. As a self-directed, non-discretionary retail investment provider, Robinhood may only execute trades authorized by the account holder.
However, there is an exception for those investors who have a margin account with Robinhood. This exception applies to any brokerage and is not unique to Robinhood.
Let me explain when this scenario may come to fruition.
A margin account is one in which you are allowed to borrow funds from Robinhood to make trades with. A popular type of trade executed by margin account holders is known as a short.
In a successful short trade, the investor borrows shares of a stock from Robinhood (or whichever platform they choose), betting that there will be an imminent drop in price. 
The investor immediately sells the borrowed shares, watches the stock price drop, uses the funds from the original sale to rebuy the borrowed shares at the lower price, returns the borrowed shares to Robinhood, and keeps the unused portion of the original sale as profit. 
As you can see, there is substantial risk involved in placing short trades. If the stock price never drops, the borrower will be forced to rebuy the shares at a price substantially higher than what they sold them for.
Due to this risk, Robinhood requires that margin account holders have collateral to back their borrowed positions. 
Generally, the borrower's brokerage account serves as the collateral. However, a certain percentage of this collateral is required to be in cash. When the borrower has insufficient cash in their account to serve as collateral, Robinhood may liquidate certain positions in a brokerage account to obtain the cash.
How Is This Allowed?
As the intermediary between the buyer and seller, Robinhood must have enough cash on hand to satisfy clearinghouse requirements. A securities clearinghouse is an outside entity that validates financial transactions, guaranteeing that a brokerage has enough cash to fulfill its contractual obligations.
When brokerages satisfy clearinghouse requirements, sellers can be confident that they will receive cash for their sold assets instead of a promise to pay in the future. 
Other speculative trades, such as options or futures contracts, are subject to the same type of collateral requirements for margin account holders, which may invoke permission for the brokerage to sell.
However, if you have used your own cash – and never borrowed from the brokerage via a margin account – then Robinhood may not sell your stocks without permission.
Has Robinhood Ever Sold Investors Stock Without Permission?
Investors concerned about Robinhood selling stock without permission are likely scared by the news stemming from the Internet meme stocks and Reddit army in early 2021.
During this unprecedented event, there were rampant accusations of Robinhood taking unethical actions surrounding trades of stocks such as AMC and GME, with some holders of these stocks claiming that Robinhood sold their positions without their consent.
Robinhood vehemently denied these claims, saying that the only sales they made were to liquidate select positions in margin accounts – an action they have every right to take.
Some people claimed that Robinhood was actually stealing client funds, which, as I talk about in my article Does Robinhood Steal Your Money (No They Don't), is simply not true.
While there are too many details around this event to enumerate here, in a nutshell, a widespread Internet coalition of retail investors (mostly Robinhood account holders) bet that they could turn around the beaten-down share prices of heavily shorted stocks, most notably AMC and GME, to show institutional investors that retail investors are actually the ones who control the market.
Their plan worked, with shares of some of these stocks increasing more than 20X overnight – a true nightmare scenario for short sellers.
With so many shares loaned out to short sellers, Robinhood was forced to liquidate positions in some margin accounts to help cover a $3 billion clearinghouse requirement. For a period, Robinhood even had to restrict buying shares of select stocks in an attempt to maintain sufficient liquidity. Something the CEO of Barstool sports, Dave Portnoy, was not too happy about.
While skeptics argue that Robinhood's actions were taken in an attempt to protect institutional cronies at the expense of "the little guy," the explanations furnished by Robinhood check out, with the platform being within its rights to act as it did. 
Can Any Broker Sell Shares Without Owner's Permission?
As with Robinhood, no broker can sell your shares without permission, except to maintain cash liquidity for margin trades.
There is also another exception for brokerages that offer discretionary accounts. A discretionary account is one in which an agent of the brokerage (a broker) has permission to buy and sell positions in the interest of the account holder.
However, extensive legal documentation is signed prior to opening a discretionary account, setting limits on the types of trades a broker is allowed to make. 
Robinhood only offers self-directed, non-discretionary accounts on its platform, so this particular exception would never apply on Robinhood.
Starting to Invest?
Our Recommendation
Start Trading Today

Robinhood InvestOnly in USA

Start investing with just $1
Invest in stocks and ETFs
No commission fees
Access to the Crypto Markets

Start Trading Today
Can Robinhood Be Trusted?
Yes, Robinhood can be trusted. As a member of the Securities Investor Protection Corporation (SIPC), securities are backed for up to $500,000 and cash claims are protected for up to $250,000. 
As a brokerage, its actions are also regulated by the Securities and Exchange Commission (SEC).
Related Financial Geek Article: Why Does Robinhood Need your SSN? (Here Are the Facts)
While investment always carries an element of risk, there is no reason to trust Robinhood any less than other brokerages on the market. 
The Bottom Line
Robinhood cannot sell investors' stock without permission. The one exception is for margin account holders who have insufficient cash collateral. However, if you purchase your positions with your own cash, Robinhood cannot touch your stocks without your authorization.
As always, thanks for reading folks. Hopefully you found the information you were looking for in this article.
Come back and say hi whenever you'd like!
Geek, out.
Starting to Invest?
Our Recommendation
Start Trading Today

Robinhood InvestOnly in USA

Start investing with just $1
Invest in stocks and ETFs
No commission fees
Access to the Crypto Markets

Start Trading Today