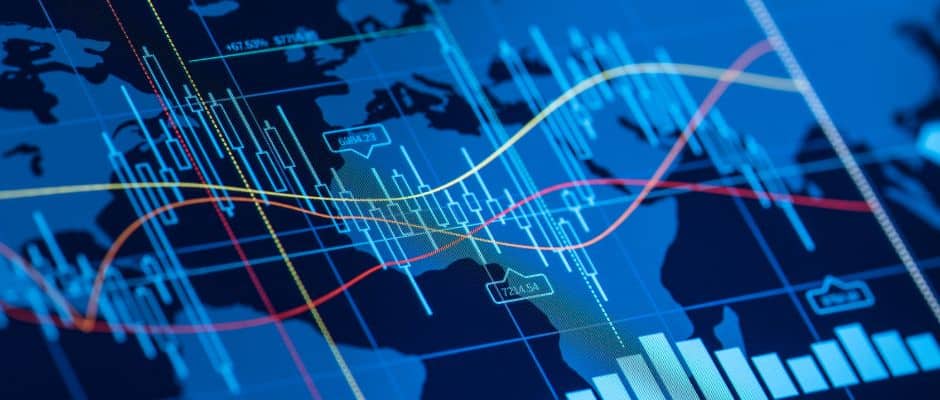 It might seem like a silly question, but you would be surprised at how many new investors don't know the answer to this.
Since the stock markets are not based out of California, it can be a bit confusing. So what time does the stock market open in California? If you're not a fan of waking up early, you might not want to be trading on the west coast!
The stock market officially opens at 9:30 AM EST since Wall Street is based in New York. This means the markets open at 6:30 AM California time since the west coast is in the Pacific Standard Time Zone.
In other words, Californians will definitely need their coffee before jumping online to trade when the markets open.
There might be some advantages to having an early start to the day. If you are an early riser, you can knock out some trades and get on with your day. Plus we always have to look on the bright side: stocks begin trading at 3:30 AM in Hawaii! Whoof!
Starting to Invest?
Our Recommendation
Start Trading Today

Robinhood InvestOnly in USA

Start investing with just $1
Invest in stocks and ETFs
No commission fees
Access to the Crypto Markets

Start Trading Today
What Time Does the Stock Market Open in California?
Californians have it pretty good for most things. Great weather, sporting events ending at a reasonable hour, and tons of beaches. But one thing they do draw the short straw for is when the stock markets open for trading. While 6:30 AM isn't terrible, if you want to follow the markets you'll have to learn to be an early bird.
Since the New York Stock Exchange and the NASDAQ are both based out of New York, traders must abide by the Eastern Standard Time Zone. The markets are open Monday to Friday from 9:30 AM EST to 4:00 PM EST.
This means in California, it opens at 6:30 AM PST and closes at 1:00 PM PST. 
As someone who is definitely not a morning person, I would not be able to start trading at 6:30 AM. This is probably an advantage that east coast traders have over west coast ones.
And while I don't know if any quantifiable study has been done, but I can imagine that Californians might be at a slight disadvantage until the coffee kicks in.
What is the Best Time to Buy Stocks in California?
Generally speaking, most traders agree that right after the markets open and right before the closing bell. These are the best times to trade because there are typically more traders closing out trades. This means there is higher liquidity in the market which can account for some price swings. 
In California, this would be between about 6:30 AM and 7:30 AM in the morning. It also means that right before the closing bell, so maybe between 12:00 PM and 1:00 PM would also be an ideal time to trade in California. Trading times are up to personal preference, so do your own research into this topic before you start trading. 
Some professional traders will swear by only trading in the morning though. Volume is highest right out of the open, so skilled traders will take advantage of this. Based on this information, if you are trading in California, try to target the window between 6:30 AM and 7:30 AM for the best results!
What time is Pre-Market and After Hours Trading in California?
Recently, some brokerages have been allowing traders to trade in pre-market and after hours trading. What's the benefit to this? Not a lot, but you can take advantage of low volume trading. You can also buy or sell shares according to events or catalysts that happen after the markets close. 
In California, pre-market trading opens at 1:00 AM to 6:30 AM PST. After hours trading kicks in from 1:00 PM PST to 5:00 PM PST. Be warned that trading in extended hours is riskier due to far fewer participants. This means that trading volumes and liquidity will be much lower than during intraday trading. 
Not every brokerage will allow pre-market and after hours trading though, so make sure you check with your brokerage to see if they do. If you're in California, this means the trading day actually begins at 1:00 AM and ends at 5:00 PM! Just remember, for stocks none of the markets are open on the weekends!
What Time Do the Crypto Markets Open in California?
Trick question! The cryptocurrency markets are open 24 hours per day and seven days per week. So there is no differentiating between time zones as to when you can start trading cryptocurrencies. This means that crypto exchanges like Binance or Coinbase are open around the clock.
Another reason for this is because the crypto markets are a global market. Whereas Wall Street is based only in the US, the crypto markets are open to traders around the world. So while you're waking up in California, there are Asian traders logging off to head to sleep. 
So if you live in California and you want to trade in cryptos like Bitcoin, Ethereum, or Shiba Inu, you can do so whenever. In fact, this doesn't just apply to Californians, but every person in the world as long as cryptos aren't illegal where you live! 
Conclusion: What Time Does the Stock Market Open in California?
If you're a Californian that wants to be up for the market open, you'll want to set your alarm. This is because stocks begin trading in California time at 6:30 AM PST.
This gets even earlier if you include pre-market trading. The official time for Wall Street is according to the Eastern Standard Time Zone. So if you're looking to trade stocks in California you'll want to pack your coffee and your sunscreen! 
Happy Trading, and… Geek, out!