Some links in this post are from our partners. If a purchase or signup is made through our partners, we receive compensation for the referral. 
If you're wondering how exactly you can invest in Canadian stocks, you're in the right place.
This article goes through an in depth, step by step process on how you can invest in publicly traded, Canadian-based companies.
It's important to note that this article doesn't give advice on what stocks to invest in, it is more of a resource to show you the steps you have to take in order to invest in Canadian stocks that fit your financial needs.
So with that said, let's jump right into things.
Sign up with Questrade and get $50 in commission free trades.
Here is the 5-step process for investing in Canadian stocks.
Step 1. Choose a Reputable Online Broker
Step 2. Open an Account
Step 3. Do Some Research on Canadian Stocks
Step 4. Login to your Brokerage Account
Step 5. Buy Canadian Stocks
1. Choose a Reputable Online Broker
So if you want to invest in Canadian stocks, you first need to find an online broker to work with.
Now there are many different options available to you when choosing a broker, and I will give my recommendations a little further down, but to begin with, let's talk about what an online brokerage is.
Put simply, an online broker is a digital platform that investors use to buy and sell securities. Online brokers allow investors to easily transfer money in and out of their brokerage accounts when they want to deposit or withdrawal money.
Now most online brokerages are very legit and very reputable, so if you're looking up reputable brokerages to choose from online, chances are any recommendations you find will be legit.
But it is still very important to do your research before making your decision, just because the broker you select is legit, doesn't mean they are right for you.
Things to consider when choosing an online broker:
Trading Fees
A trading fee is what your online broker charges you for purchasing securities on their platform. I've included a picture below of Questrade's trading fees.
Questrade's $4.95 minimum fee here is very reasonable.
So for example, if I purchased 5 shares in Telus, Questrade would charge me an additional $4.95 as a minimum trading fee. So in the grand scheme of things, not a big deal.
Looking at the trading fees is very important when choosing an online trading platform. 
Depending on how often you plan on making investments, the brokers trading fees could heavily influence your decision.
Customer Service 
Before making any decisions on what online brokerage to use, I'd suggest doing some quick research on their customer service reviews.
Some brokerages pride themselves on having 5-star customer service, while others will just make sure they are ticking the box. 
As someone who has experienced both, I'd suggest finding an online broker with superior customer service. 
If you have a broker in mind that you're thinking about signing up with, spend 5-10 minutes looking at what type of customer support they provide.
Is it 24/7? Do they have a Call option? Or is it all by email? And what are other clients or former clients saying about the quality of the service?
These are all things you want to research before making your decision.
User Friendliness
Another factor that should be considered when choosing an online brokerage is how user friendly the platform is.
Of course, you'll want to watch some Youtube videos on what the user interface looks like and also read some third-party reviews, but it's also important to try it out yourself.
A lot of online brokerages now allow potential users to set up a practice account so they can try out the platform first. I'd suggest taking advantage of this option if it's available.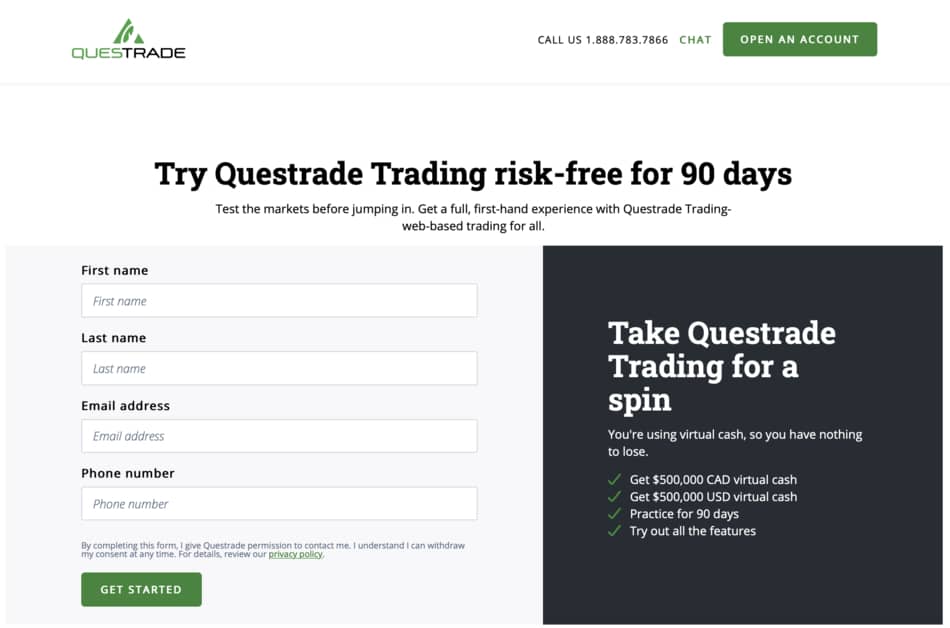 Additionally, you'll want to know how easy it is for you to deposit or withdrawal funds from your account? How long does it take? Does it cost money? 
Reviews
Lastly, I always recommend people spend a decent amount of time just looking at general reviews of the platform.
And don't look at testimonials on the website of the broker you're considering, these are obviously going to be biased.
Go on social media and read online forums, this is where you'll find the brutally honest reviews.
Try and get a sense of what the overall consensus of the brokerage is, do most reviews seem positive? Are there any red flags?
You'll find bad reviews everywhere for everything, so I wouldn't completely disqualify a broker if you find a bad review or two, but they should definitely be few and far between.
There are too many good online brokerages available for you to choose from, there is no need for you to settle.
Recommend Online Brokerage as a Canadian
As a Canadian myself, I would highly recommend Questrade for anyone looking to invest in Canadian stocks.
I personally invest in many Canadian stocks myself through Questrade and I've had nothing but a great experience.
The sign-up process is so easy and they have great customer support people on the clock 24/7 to help you in case you run into any issues.
Below is a screenshot of the Questrade interface and some of the Canadian stocks i invest in –  I've decided to cover my investment amounts for security reasons.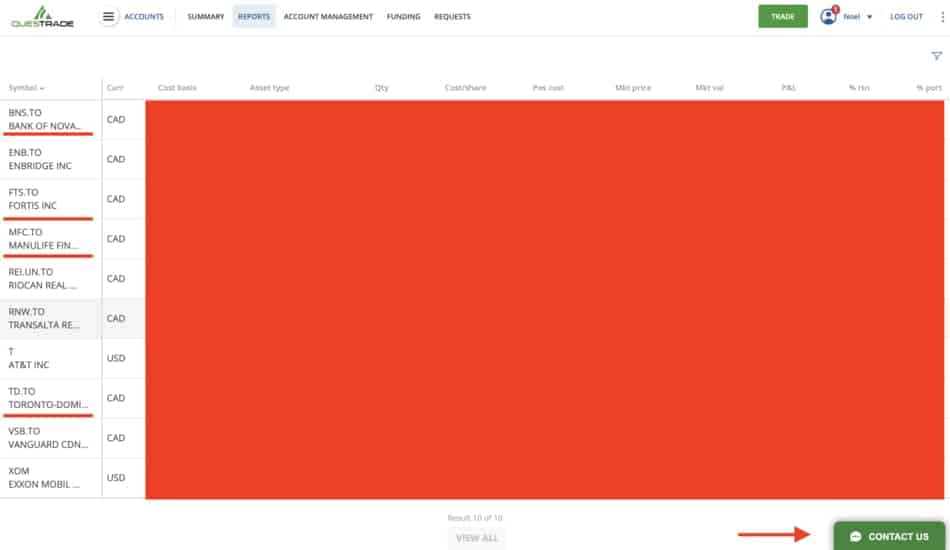 As you can see, I have also highlighted the "Contact Us" button where you can actually reach out to a Customer Service representative right from the platform itself.
As mentioned above, Questrade trading fees are very reasonable and even on the cheap side, so that's a big plus in my books.
And while I could go on and on about why I chose Questrade, I will leave a link here to my Questrade recommendation post if you want to know more.
Recommend Online Brokerage as an American
For those of you living in America looking to invest in Canadian stocks, I would recommend Robinhood as an online broker.
While I have never used Robinhood myself as it is not available to Canadians, I have done my fair share of research on them and can say in confidence that if I was residing in the US, I would certainly use them.
For one, Robinhood is a commission-free trading platform so you won't have to worry about paying any trading fees when buying stocks.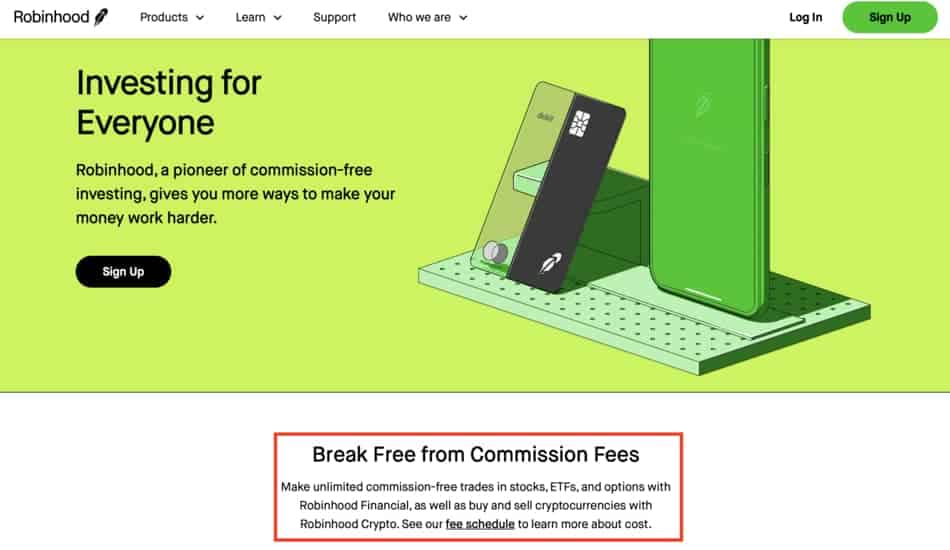 Additionally, Robinhood is a forward thinking company. 
They're all about making investing easy and simple for the new investors, the user-interface is sleek and easy to use (from what I've seen) and based on a lot of reviews I've read online, they have excellent customer service.
While Questrade and Robinhood are what I recommend, there are many options available for you to choose from. So make sure you spend some time researching different options and then make a decision that works best for you.
2. Open an Account
So you've done some research and you know what online brokerage you are going to use to invest in Canadian stocks, now it's time to open an account with that brokerage.
Now this process usually takes a little bit of time, but nothing major. 

To give you an idea, I would say it's more work than setting up a Facebook account, but much less work than applying for a loan.
Most importantly, during the setup process of your brokerage account, you'll need to decide what type of account you wish to open.
For example, if you are Canadian, you could open a TFSA or RRSP account (to name a few), but you could also open a normal taxable account too, it really depends on your situation.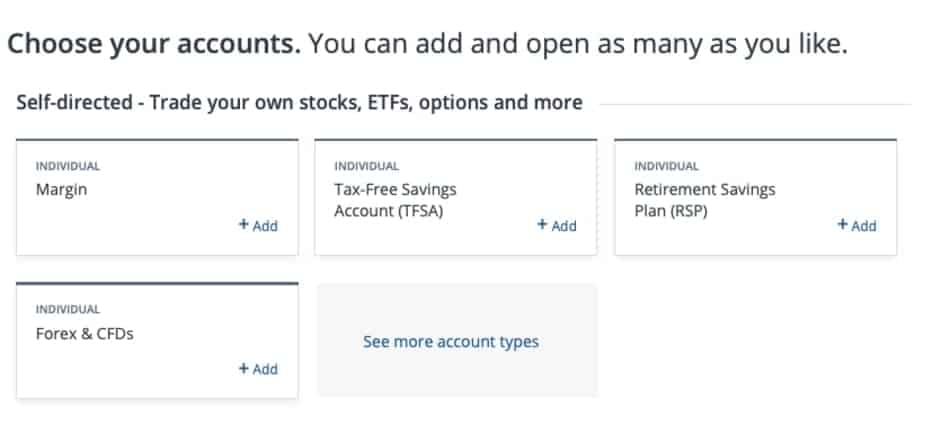 You'll then need to fill out an online application on your brokerage's website. 
Common things you'll be asked to include in your application are personal information, employment status, financial status and your citizenship. 
But please don't let this step intimidate you. 
Trust me, these brokerages want as many investors on their platform as possible, so as long as you aren't on a Most Wanted list or owe the banks hundreds of thousands of dollars, your application should get approved no problem.
You'll also likely have to upload a government issued photo ID, so have that close by.
And of course, you'll need to sign some forms and legal documents but if you're like me, you'll just sign the dotted line and move on.
For some online brokerages, you'll also need to make a minimum deposit before you officially get approved, but again it really depends on who you choose to invest with. Not all online brokers require a minimum deposit.
For Questrade, the minimum deposit amount is $1,000 CDN but for Robinhood there is no minimum deposit requirement for their Robinhood Instant accounts.
As a Canadian, if this minimum deposit amount is one reason you wouldn't choose Questrade as your broker, then I'd recommend Wealthsimple Trade as there is no minimum deposit required.
Want to Start Trading Stocks? Try Wealthsimple Trade Today
Earn a $25 Bonus with Sign – Up
No Commission Fees
 Investors Can Buy Fractional Shares
 No Minimum Balance Requirements
Beginner Friendly App and Desktop Platform
Access to the Crypto Markets
How to Open a Questrade Account
*Only for Canadians
Go to www.questrade.com and then click "Open an Account" as highlighted below. 

Once you click Open an Account you'll first need to select what type of account to open as shown in the image earlier (TFSA, RRSP, Margin Account etc).
I'd recommend TFSA if you don't already have one!
Then you'll need to fill out some information.
Personal 
Employment Status
Financial Status
Citizenship
Finally you'll need to sign some papers, upload a photo ID, make your minimum deposit and you're all set!
Below are the four main options you can choose from in order to fund your Questrade Account.
In my experience, it will take a few days to get approved but no longer than a week.
How to Open a Wealthsimple Trade Account
*Only for Canadians
As mentioned above, if you don't have $1,000 to start investing with, Wealthsimple Trade is another great online broker you could sign up for that doesn't have any minimum deposit requirements.
In order to sign-up for a Wealthsimple Trade account, you would go to the Wealthsimple website and click "Start Trading" as shown below.

Once you put in a username and password you'll need to download the App. 
When you're in the app, you'll need to verify your email address and then fill out some personal information similar to Questrade.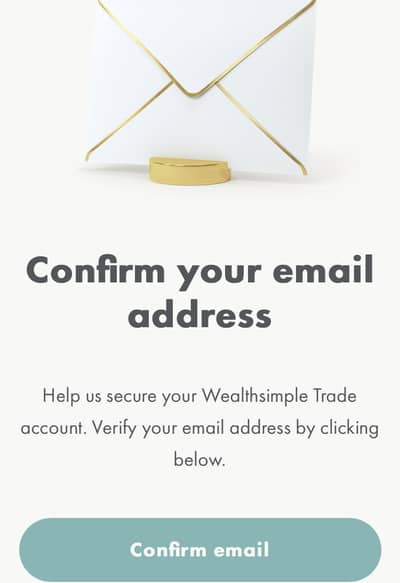 Finally, you'll need to electronically sign a few documents, decide what type of account you want to open and then make your deposit.
Like Questrade, the deposit may take a few days to hit your account.
Then you're all setup!
How to Open a Robinhood Account
*Only for Americans
Finally, if you're an American citizen who wants to open up a Robinhood account, I would imagine the process is shockingly similar (and very simple) to the other two application processes I talked about above for Questreade and Wealthsimple Trade.
Either go to the Robinhood signup page or download the app on your phone.
From there, just follow along with each step – great advice I know, sorry I can't be more help with Robinhood.
But the bottom line is that these platforms all want you on their platforms, and they want you bad! So the process will be easy and seamless. Just trust me on this one.
As I'm not living in America, I have never signed up for a Robinhood account myself, so I can't show you screenshots on how the signup process works, but I will leave a link here to the Open My Account help center page on the Robinhood website and I'll also include a Youtube video below.
Moving onto step #3!
3. Do Some Research on Canadian Stocks
Once you complete steps 1 and 2, you're almost ready to start investing in some Canadian stocks. Exciting!
But you're not just picking stocks blindy, you'll want to do some research on potential stocks within Canada that you might invest in. 
If you've read my blog before, you know I never give advice on what stocks to invest in, however what I can do is help you come to a decision on what stocks you should invest in based on your own judgments.
With that said, if you look at some stock charts on your brokers platform or even something like Yahoo finance, you can get a lot of great information, but for a new investor, it can also be a little overwhelming.
So here are a few key things you'll want to know before you make an investment in a Canadian company.
Researching Canadian Stocks – Things to Consider
Revenue
Revenue and sales is the life blood of any company. Is the company growing revenues every year? If so, has their growth increased or decreased lately? 
Profits
While revenue is great, and very important to a company, the profitability of a company is also very important.  What is their net income after all expenses have been paid for?  
Price -Equity (PE) Ratio
The PE Ratio is the share price divided by the earnings per share. Investors often look at a companies PE ratio when they want to compare companies against each other.
Earnings Per Share
Earnings Per Share, or EPS, is a company's earnings divided by the number of shares they have outstanding. In other words, a company's EPS is the amount of money the company makes per issued share.
The higher a company's EPS is, the more profitable they tend to be. 
Dividend Yield
Another important thing to look at when analyzing a Canadian stock is if they pay dividends or not.
As explained here in my article, not all companies pay dividends, so if you're someone who wants to generate regular income in the form of dividend payments, you'll want to make sure you invest in dividend paying stocks.
Some popular Canadian companies that pay dividends to their shareholders include: 
Company Lifespan
How long has the company been in business for? If they've been successfully operating for decades, this is often a pretty good indication that they're a solid company.
With that said, no business or industry is risk averse, so just because a company has been in business for a long time doesn't mean they're a good investment.
Stock Price Trend
While I don't encourage people to consistently try and time the market, if you are looking for Canadian stocks to invest in, it's never a bad idea to have a look at how the stock has performed over the last 12-14 months. 
Is it currently at an all time high? Or maybe it is nearing its 52-week low?
Depending on why you're investing in these Canadians stocks, this might not have any impact on your decision, but if it's a company you believe in and plan to hold for the long term, waiting for the stock price to dip is never a bad idea.
Potential Risks
What industry does the company work in? Does that industry have any major upcoming risks that could affect their stock price? 
For example, are there any big up and coming competitors that could impact market share?
What about the general state of the industry? Is it growing or dying? 
How Long Should You Spend Researching Canadian Stocks?
If you're thinking, "wow – this is a lot of information, how much time should I spend on researching Canadian stocks?" then I totally understand.
But try not to feel overwhelmed, the bark is much worse than the bite.
Put simply, I wouldn't recommend spending anymore than 3 hours on one stock when you're just starting out. 
Once you've done it a few times you'll start to get the hang of things too. You'll just get a better feel for stocks that you should or shouldn't invest in. 
With all that said, it also depends on how much money you're investing and why you're investing.
If you casually have a couple hundred grand you need to invest, well I'd recommend spending a lot more timing planning and researching the Canadian markets than someone just starting out who is looking to learn with a thousand bucks.
So spend as much time as you need to make a decision you feel confident in. Whether that's 1 hour or 1 week.
One of Warren Buffet's main rules on investing is not to lose money. Genius hey!?
Yes, everybody's portfolio is going to go up and down in the short term, but in the long term, you always want things trending upwards.
So regardless of how much you have to invest in Canadian stocks, just make sure you do enough research to know the risks associated with your investments.
And don't lose money!
4. Login to your Brokerage Account
Okay, moving on to step 4. I can confidently say that this is the quickest step in the 5-step process to investing in Canadian stocks. 
Whatever online brokerage you decided to invest with, now you'll want to login to that platform. Whether you do this on a computer or on the app, it doesn't matter.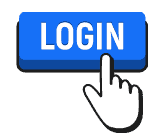 That's about it for step 4. 
Grab yourself a cup of coffee, login to your brokerage account and get ready to buy your first Canadian stock.
5. Buy Canadian Stocks
Now it's time to put your money where your mouth is and actually invest in some Canadian stocks! 
Hopefully by this point you'll have successfully created an account with an online brokerage and found some stocks you want to invest in within Canada.
If you've made it this far, figuring out how to actually buy the stocks on the platform you've chosen won't be hard.
On Questrade for example, click the "Order Entry" button in the header (as shown below).
Now you'll need to indicate which stock you want to buy and in what quantity. 
While all companies have special stock ticker symbols, you can just put the name of the company you plan to buy stock in and it'll show up in the drop down.

As a beginner, you can ignore the other information there. The only other thing you may want to look at is the "Order Type".
If you choose "Market", then you'll just buy the stock price at whatever it is currently trading for, plus or minus a few cents. 
If you select "Limit" as the order type, then you'll need to put a price into the limit field. That way you'll automatically buy the stock when it drops to that price.
In the "Duration" field next to "Limit", you can set how long the limit price will stay active for. If the stock price doesn't reach that price in the duration you set, your order will automatically cancel for you.
There is also one other thing I want to inform you about when buying a Canadian stock. 
If you are Canadian, I would recommend buying the stock off the Toronto Stock Exchange (TSX) if the stock is listed there.
Some smaller Canadian companies may not be listed on the TSX, but there are other stock exchanges in Canada that will have them listed.
Some big Canadian companies like Shopify will list their company on both the TSX and American exchanges like the New York Stock Exchange (NYSE). 
If I was about to buy stock from Shopify, as I am Canadian, I would choose the first option here  and buy my stocks from the TSX.
That way I'll be buying the shares in Canadian dollars and won't have to worry about exchange rates.
However, if you're American, some brokerages like Robinhood won't allow you to buy stock off Canadian stock exchanges. However, you can still buy stock from Canadian companies that are listed on US stock exchanges (Shopify as an example)
And that's it really, once you successfully buy some Canadian stock they'll show up in your portfolio on your brokerage platform.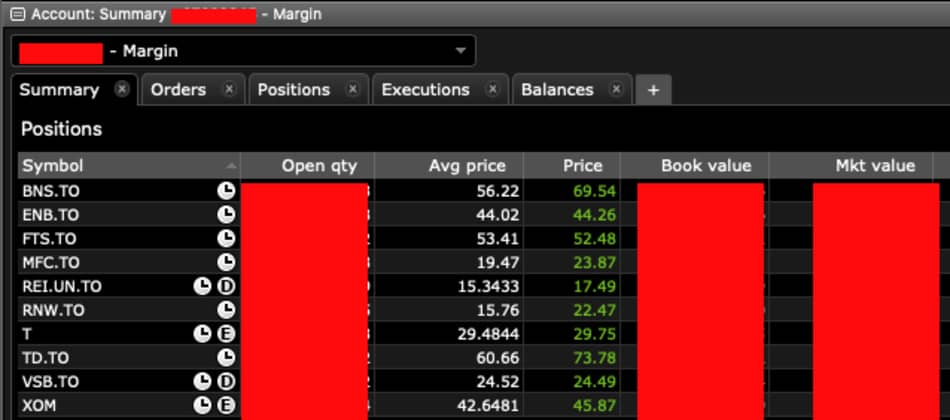 Buying Canadian stocks off a platform like Robinhood or Wealthsimple trade is very similar to this process, if not easier. 
Again, you don't need to understand every little thing you see on your screen when buying these Canadian stocks.
Just understand some of the basics that I talked about above. As time goes on and you get more experience you'll start to understand more and more.
But starting out, keep it super simple.
Conclusion
To conclude, here is the 5-step process for how you can invest in Canadian stocks.
Choose a Reputable Online Broker
Open an Account
Do Some Research on Canadian Stocks
Login to your Brokerage Account
Buy Canadian Stocks
My recommendations for an online brokerage as a Canadian is Questrade. If you're an American, check out Robinhood.
If you don't want to choose either of those brokerage options, that's fine – it doesn't matter to me! You'll still be able to buy the same stocks at the same prices on other platforms.
I would just urge you to do your research and make sure you choose a company that aligns with what you're looking for in an online brokerage. There are many options out there, so there is no need to settle.
When deciding on what Canadian stocks to invest in, you'll also want to do some research.
You don't have to go crazy with this and spend days on end calculating ratios and revenue predictions, but spend at least a few hours looking at what Canadian stocks would make sense for your portfolio.
Finally, the time will come for you to pull the trigger and buy some Canadian stocks based on your research – if you're a first timer, this will be really exciting. 
Imagine, you can technically be a "co-owner" of companies like Shopify and Telus! 
And that's it.
I hope this guide on how to invest in Canadian stocks has been helpful for you. If you have any other questions on anything discussed above, feel free to reach out at noel@thefinancialgeek.com.
Geek, out.