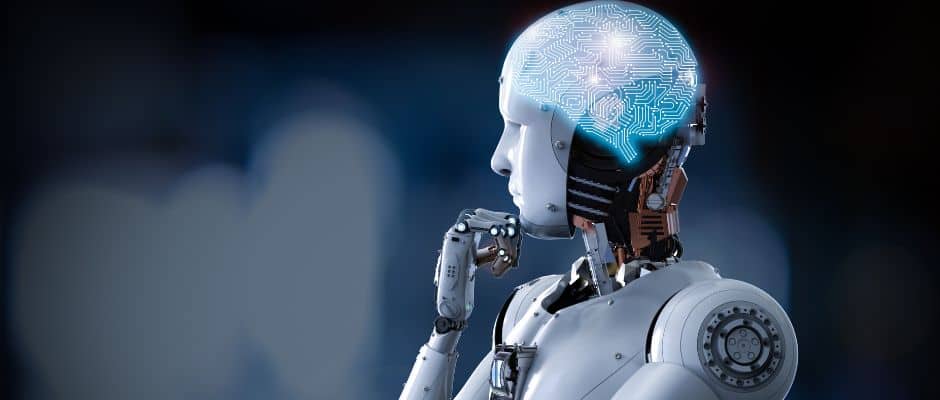 The information contained in this article not intended to be a substitute for legal or financial advice that can be provided by your own attorney, accountant, and/or financial advisor. 
There are many exciting cryptocurrency projects available for investors to explore. One of the most exciting new coins on the market is Fetch.ai. It promises to provide new utility for investors. But what exactly can people create with Fetch.ai? 
Fetch.ai can be used for functions like predicting traffic flows, providing personalized recommendations, and coming up with ways for businesses to improve their services. Though as AI grows more advanced the possibilities will continue to expand. 
Fetch.ai is a platform that utilizes artificial intelligence within its software tools to create a community for its users. This has the potential to be a revolutionary technology, helping to change the way the world operates. Read on to learn more about the features of Fretch.ai, the FET token, and whether it will make a good investment. 
What is Fetch.ai?
Fetch.ai has the lofty goal of being able to make the use of advanced AI technology more accessible to the average person. They do this through the creation of autonomous software known as "agents". These are able to act independently, interacting with each other through the blockchain. They can also make transactions, exchanging the FET token.  
This network makes it easier for agents to connect and collect data, then put it to good use. Users will be able to focus on monetizing their decentralized apps with the use of Fetch.ai. Thanks to the open nature of the economy the data can be exchanged immediately. This allows previously unimportant data sets, to have value, helping to expand the internet of things. 
What Does Fetch.ai do?
This is an artificial research lab that is working on developing a decentralized machine-learning program. This is built upon a distributed ledger. The aim is to allow the use of worldwide data sharing, it will also allow for automated transactions. If successful, it would have the ability to optimize networks around the world. 
What Exactly Can People Create with Fetch.ai? 
The main goal of Fetch.ai is to create software agents to automate tasks. This can be used for a huge range of real-world tasks. Currently, there are a few organizations that are already using Fetch.ai systems.
Though the future implications of this technology are potentially very exciting, some potential implications include: 
Providing recommendations. AI can be used to read through reviews, getting a better idea of how customers are feeling about a product. 
Improving products and creating a better customer experience. This technology can be used to understand what users are looking for and offer some tips that businesses can use to improve their services. 
Traffic flow. There can be data gathered about car positions and average wait times. This can help drivers optimize their routes. It can also help future planners design better road networks, to cope with the growing demands on cities. This information can also be used to help guide people to parking spaces. 
Banking and finance. These AI systems can be used to predict market movements, for more effective trading. It can also be used to predict the risk of margin calls and overcome poor market liquidity. 
Managing electricity systems. Data from the internet of things can help you understand the demands of the electricity system, improving the electricity grid. 
Predicting mechanical problems. It's possible to create an app that will be able to analyze the service history of parts and predict the chances that they will break down. 
The truth is that the possibilities of AI computing technology are just beginning to be explored. Thanks to the internet of things, there is always new data being made available. This can be put together in new ways to bring interesting insights.
The Future of Fetch.ai
As these apps can learn and grow, they won't make the same mistakes twice in a row. Plus, they will become more advanced, offering greater capabilities in the future. For example, we have chips that can now perform 10 trillion calculations each second. This is something that, just a few years ago, would have been considered impossible. 
Is Fetch.ai a Good Investment?
Fetch.ai promises a huge change to future technologies, with the potential to revolutionize the way the world works. This is a vision that the crypto community is embracing. During the Initial Coin Offering (IPO), the project was able to raise $6 million. Though the future prices of crypto coins can be difficult to predict, this bodes well for the future of Fetch.ai. 
However, this is also a way of capitalizing on the booming future of AI technology. This is set to impact almost every industry in the world. Because of this, the industry is set to be worth $300 billion by the year 2026. As the influence of AI grows, so should the value of tokens like FET. 
As per many predictions, the long-term forecast for the FET price in 2021 is optimistic, and many believe it will surpass its current all-time high (ATH) of $0.86 this year. With continuing advancements and enhancements to the FET environment, it may have a bright future in 2021. 
Final Thoughts: What Exactly Can People Create with Fetch.ai?
Fetch.ai is one of the most intriguing cryptocurrency projects on the market. It aims to make AI more easily accessible and change the way the world works in the process. Whether it will be able to achieve these lofty goals is yet to be seen. 
Thanks for reading, I hope you learned a thing or two about Fetch.ai!
Geek, out.