The Graph (GRT) crypto token has a unique real-life use case. The project was established in July 2018 by Brandon Ramirez, Yaniv Tal, and Jannis Pohlmann. It is a token that uses the Ethereum network, allowing for smart contracts to be utilized. At its core, GRT has a very specific purpose: indexing data on its blockchain. What information is indexed by the Graph on Coinbase?
The Graph indexes blockchain data from networks like Ethereum into subgraphs. This is comparable to how Google indexes the internet. It is a means to organize all of the different networks and their endless blockchain information into one convenient database. 
If you use Coinbase to trade cryptocurrencies you might already recognize this question. It is one of the first questions asked in The Graph Learning Rewards quiz on the Coinbase site. While we do have the answer to the question, we also recommend doing your own research into the Graph and any other crypto projects you might be interested in investing in. 
What Information is Indexed by the Graph on Coinbase?
The information that the Graph indexes are vast. According to Coinbase, the Graph already has well over 2900 different subgraphs. Each subgraph is an open API that people can access and execute a simple query. Again think about the Google search bar or AI Chatbot like ChatGPT. All you need to do is type in a command and the Graph will provide you with the information. 
The Graph's technology is built on an open-source protocol called Distributed Ledger Technology or DLT. It might be difficult to imagine what exactly the Graph does without seeing it in action. The Graph is not specifically an application or website, rather it is a tool that is integrated into other decentralized applications. 
There is a long list of DeFi sites that are using the Graph currently. These include Messari which is one of the leading market intelligence and data providers. The Graph is also being used on DeFi sites like SushiSwap and Lido Finance. The project is also backed by some of the biggest investors in the crypto world including the Digital Currency Group, JD Capital, and Coinbase Ventures. 
What is GRT Crypto Used For?
This is a great question. For protocols that have a real-life application rather than just being a store of value like Bitcoin. The Graph does have a native token called GRT which trades on most major exchanges including Coinbase. What is GRT used for? Well, like any other cryptocurrency, you can trade it. At the time of this writing, one GRT token is worth about USD $0.14. 
But GRT also serves a different purpose. The Graph's network uses a Proof of Stake consensus mechanism. Like Ethereum, the Graph can use validators to verify and secure block transactions. There are three main participants that help the Graph function: curators, indexers, and delegators. a
The Graph charges some query fees and aims to reward indexers with GRT rewards. Indexers will stake GRT tokens to help validate block transactions on the network. Curators are users that organize the data and attach GRT to subgraphs that are ready to be indexed. All of these users are rewarded with GRT for their work in upholding the Graph's network. 
Related Financial Geek Article: Should You Stake Ethereum on Coinbase?
What is the Best Way to Earn GRT Rewards on Coinbase?
The easiest way is to take the Graph Learning Rewards quiz on Coinbase. All you need to do is set up an account with the exchange to qualify for the quiz. Coinbase's Learning Rewards section is directly on the home screen of the desktop and mobile apps. This area allows you to take quizzes on different cryptocurrencies to earn a small amount. 
One of the first questions in the GRT Learning Rewards quiz is what information is indexed by the Graph? While we do recommend you research and find the answers yourself we already provided you with the answer: blockchain data. Overall, there are four questions in the Graph quiz which will reward you with $4.00 in GRT to your Coinbase wallet. 
This is one of the best features on Coinbase. There are a ton of other cryptocurrencies you can earn rewards for just by taking a simple quiz. Other cryptos on Coinbase currently that you can learn and earn with include AMP (AMP), NEAR Protocol (NEAR), and Kava (KAVA). It is a great way to build some small starter positions. Also, who is going to complain about receiving free crypto? You never know what this will be worth in the future!
Can the Graph (GRT) Reach $5 dollars?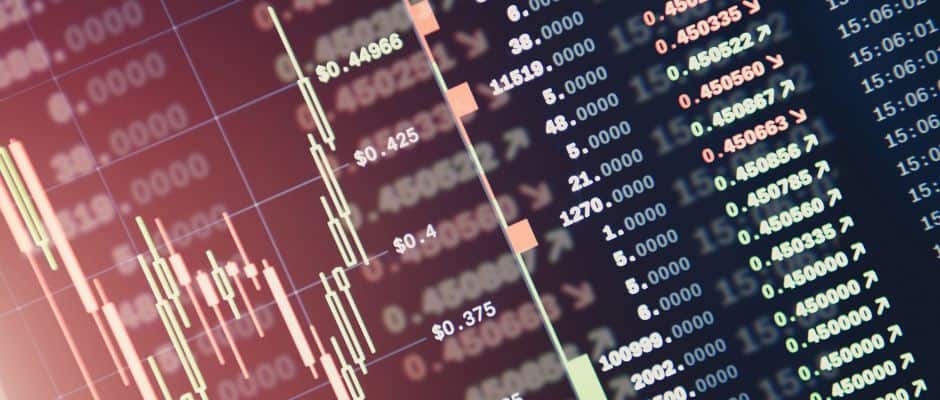 We don't typically like making price predictions but it is always fun to think about it. Can the price of GRT ever reach CAD $5.00 per token? This might be a tough ask considering the coin is currently trading for just CAD $0.15. The all-time high price of GRT was capped at $2.88 back in 2021. 
This would require quite a leap from its current price to nearly double the all-time high price. The Graph certainly has utility and the more it is used, the more demand the token will see. We're not really expecting a parabolic move from GRT, but it is certainly capable of re-testing its all-time high price again in the future. 
The Bottom Line: What Information Does the Graph Index on Coinbase?
The Graph is unlike any other crypto project. Think of it as trying to be the Google Search or Wikipedia of the crypto world. It indexes and organizes blockchain data from networks like Ethereum. This allows sites and exchanges to easily access this data by using the Graph's APIs. 
Thanks for reading, we hoped this helped you with the Coinbase quiz!

Geek, out.