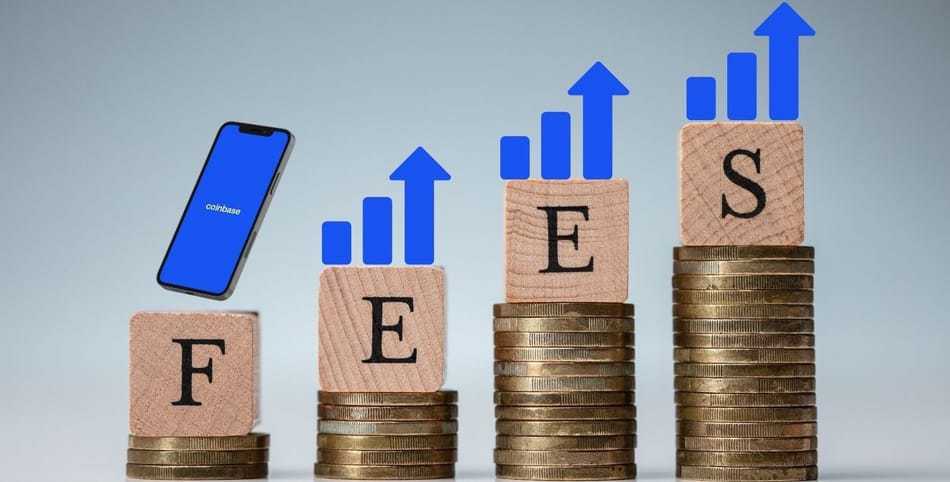 As the first crypto exchange to go public on the NASDAQ in 2021, Coinbase clearly has built an empire in the world of retail crypto.
However, given the publicity of its listing and emerging competition in the sphere, the company is under greater scrutiny than ever before. Which may leave you wondering: why are Coinbase fees so high?
Coinbase is assessed numerous legal and regulatory fees as a money transmitter, as well as other licenses it is required to carry in some jurisdictions. The cost to ensure proper compliance is passed on to the customer, resulting in high fees to use the platform.
Although passing the company's fees on to the customer helps explain some of the cost of Coinbase fees, there are multiple factors at play.
Read on to find out everything you need to know about why and how Coinbase assesses its fees. 
Why Are Coinbase Fees So High?
Coinbase fees are high because as a licensed vendor of cryptocurrency, the platform faces a number of costs associated with maintaining legal and regulatory compliance such as being FDIC insured.
For example, the company is a licensed money transmitter in the state of New York. The application fee alone for this type of license is $3,000.
When this fee is added to the dozens of other licenses the platform is required to carry, the cost of buying and selling crypto can become quite burdensome for the platform. As such, these fees are passed on to the customer to defray the cost of doing business.
While significant, these are far from the only reasons that Coinbase fees are so high. Some other factors behind the high cost of Coinbase include:
Marketing expenses – as one of the first retail crypto exchanges and the first publicly listed crypto company, Coinbase spends significantly on marketing to maintain its place as a leader in the industry.
Mining costs – the cost for Coinbase to acquire crypto is not free. Mining crypto uses a lot of energy and requires a robust computer network. Coinbase estimates these costs prior to executing a transaction on your behalf and passes them on to the customer in the form of a fee.
Reputation – Coinbase has established a reputation of safety, legitimacy, and security in a space where scams are all too common and people are willing to pay a premium for these features.
Start Trading Crypto on Coinbase Today ($5)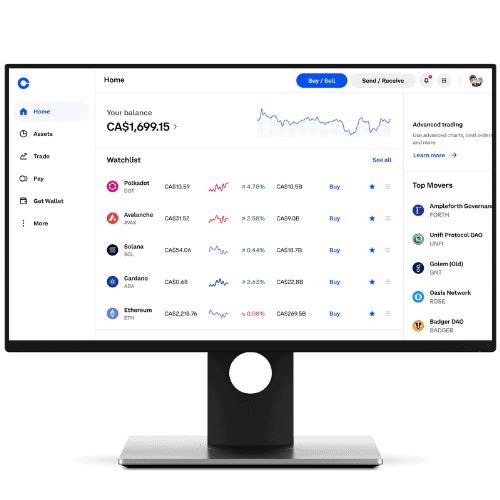 Earn a $5 in Bitcoin with Your Sign-up
Coinbase is the easiest place to buy and sell cryptocurrency. 
Schedule buys daily, weekly, or monthly.
Send and receive crypto to external wallets
Great Mobile experience
Protected by insurance
What Fees Does Coinbase Charge?
Now that you know some of the factors behind why Coinbase fees are so high, let's take a look at how these fees are actually assessed. The following table breaks down the fees Coinbase charges for various payment methods:
| Payment Method | Fee |
| --- | --- |
| U.S. Bank Account or Coinbase Wallet | 1.49% |
| Debit Card | 3.99% |
| Instant Card Withdrawal | Up to 1.5% (minimum fee of $0.55) |
| ACH Transfer | Free |
| Wire Transfer | $10 ($25 outgoing) |
So let's say you have $500 USD in your Coinbase account and want to use the full amount to purchase some BTC. You would only be able to purchase $492.55 worth of BTC, as Coinbase will keep $7.45 as a fee ($500 X .0149).
In addition to these fees, Coinbase has some flat fees for those account holders trading in small denominations.
| Total Trade Amount | Fee |
| --- | --- |
| $10 or less | $0.99 |
| More than $10 and up to $25 | $1.49 |
| More than $25 and up to $50 | $1.99 |
| More than $50 and up to $200 | $2.99 |
How to Avoid Paying High Fees on Coinbase
With a basic Coinbase account, there is no way around it: fees are going to be high. For frequent traders, this will undermine profits.
However, there are a couple of ways to reduce your costs:
Always fund your account and make withdrawal via ACH transfer – as you can see, this is a free service. While not always the most convenient, the hefty fees for debit card and wire transfers will only make the cost of doing business that much higher.
Try to trade in units over $200 – it is better to save your money and make one large trade as opposed to making frequent trades under Coinbase's current fee structure. Just look at the math: a trade of $10 will cost $0.99 in fees, which is roughly 10% of the total purchase price. Trades over $200, while carrying a larger total cost, will only represent 1.49% of the purchase price.
If making frequent trades is something that is a priority for your investment strategy, then it is worth your time to consider an upgrade to Coinbase Pro. There are actually no fees or ongoing subscription expenses for having a Coinbase Pro account, and the fee structure is much simpler to understand. It also offers a wider selection of cryptocurrencies and trading features.
Does Coinbase Have Any Hidden Fees?

Coinbase does not have any true hidden fees. However, like most crypto exchanges, it does pocket the spread on transactions, which sort of acts like Coinbase hidden fees. This spread will typically be about 0.5% when you buy or sell a cryptocurrency.
The spread is the difference between the ask price (the lowest amount a seller is willing to accept) and the bid price (the highest amount the buyer is willing to pay). It usually results in liquidity issues, but in the case of Coinbase, the platform executes the trade when a spread exists, giving you slightly less crypto or USD than you would expect to be getting.
The details of this spread are present in your sales receipt. Be advised that this is not included as part of the 1.49% transaction fee charged by the platform.
Coinbase also charges a 2% fee for extending credit to customers, a 2.49% transaction fee for using your Coinbase Card, and a 25% commission for staking services. While far from "hidden" fees, they are special fees that customers should be aware of. 
Why Are Coinbase Fees So High: The Bottom Line
Coinbase fees are high to help them cover the cost of compliance for the vast amount of licenses they are required to have as a money transmitter.
In addition, the company passes on crypto mining fees and marketing costs to the customer. Finally, the company can afford to charge a premium based on its reputation of security and outstanding service.
While the fees can be pricey if not managed properly, there are many ways that customers can mitigate these costs.
Related Financial Geek Article: Is It Actually Safe to Give Coinbase My ID?
Geek, out.