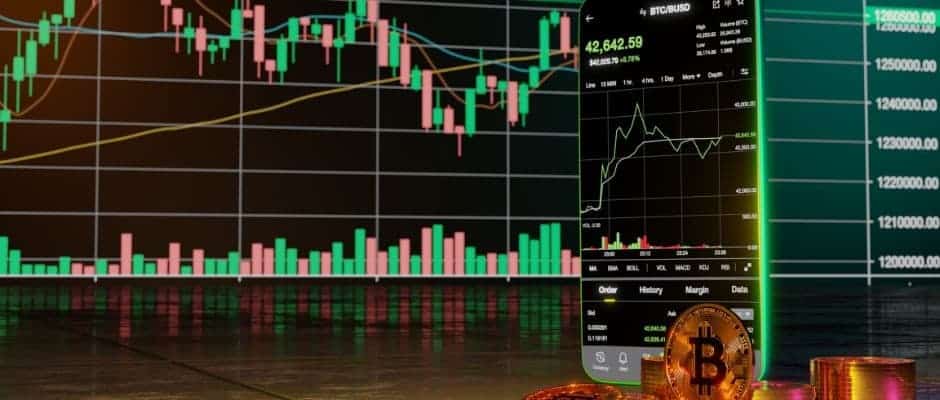 Coinbase is the largest crypto exchange by trading volume in the United States and offers over 130 different cryptocurrencies to trade. Unfortunately, this is a small percentage of the actual crypto market. Users will find that a large number of cryptos appear on Coinbase as not tradable.
Coinbase provides pricing information on nearly every cryptocurrency on the market. But that doesn't mean the platform offers all of them to trade. Not tradable cryptos refer to the tokens that are not available to buy or sell from your Coinbase account. 
Start Trading Crypto on Coinbase Today ($5)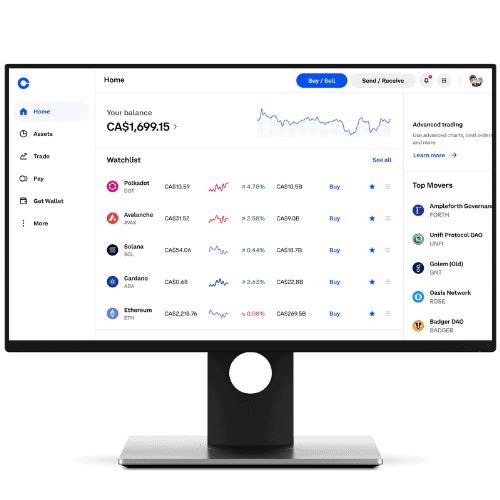 Earn a $5 in Bitcoin with Your Sign-up
Coinbase is the easiest place to buy and sell cryptocurrency. 
Schedule buys daily, weekly, or monthly.
Send and receive crypto to external wallets
Great Mobile experience
Protected by insurance
For those who are looking to trade the smaller cap cryptos that aren't readily available, Coinbase might not be the best platform for you. While Coinbase offers a reasonably full offering of tokens to trade, it pales in comparison to other crypto exchanges like Binance.
If you want to stick with using Coinbase, you'll just have to accept that some coins are not tradable on the platform. 
What Does Not Tradable Mean on Coinbase?
Anyone who has used Coinbase has come across the non tradable cryptos. Even if you can search for them in the app, Coinbase simply does not allow you to buy or sell any non tradable cryptos. There are several reasons why, but it mostly revolves around the security of its users. 
Most smaller crypto projects are unproven and a high number of them end up being scams or rug pulls. Coinbase does not want to be associated with these projects and wants to protect the accounts and investments of its users. 
So if you see the words not tradable beside an asset on Coinbase, just understand that the company does not offer these for trading. It's as simple as that!
Coinbase doesn't hold any of the underlying assets for you to trade, so it simply holds information on the site for educational purposes. 
How Do You Buy Non-Tradable Crypto on Coinbase?
If you happen to find a non-tradable crypto on Coinbase you will likely have to find that asset on another crypto exchange. Non-tradable on Coinbase is clear cut and means that it is completely unavailable for trading. 
Unfortunately, there is just no way to trade these cryptos with your Coinbase account. The most you can probably do is convert your fiat currency to cryptos on Coinbase, and then transfer those cryptos to a wallet on another exchange to convert to the non-tradable crypto in question. 
It is cumbersome and a long way to do things, but if Coinbase is your primary trading platform then it might be the fastest way to trade them. Other than this convoluted method of purchasing those non-tradable cryptos, there isn't any shortcut or workaround for Coinbase users. 
Why Are Some Crypto Not Tradable on Coinbase?
The truth is, some crypto just cannot be trusted by a company like Coinbase. If a project is too risky or too small, then there isn't much incentive for Coinbase to offer the token in a trade. Not only could it possibly scam their users out of money, but it gives the Coinbase platform a bad reputation. 
The crypto industry is full of malicious individuals who want nothing but to create scam projects to steal money from investors. Although making a crypto not tradable does not guarantee its security, it does allow Coinbase to have more control over the assets available on its platform. 
Just because Coinbase has an educational page for a crypto token, it doesn't mean it will offer the crypto for trading in the future. Like I said, Coinbase has an informational page for nearly every crypto on the market. Just because it mentions a token, it doesn't mean it feels it is safe enough to take it. 
Recommended Financial Geek Article: Is Coinbase Safe? Is Coinbase Legit? (Here's the Truth)
What Are Some Other Reasons Crypto is Not Tradable on Coinbase?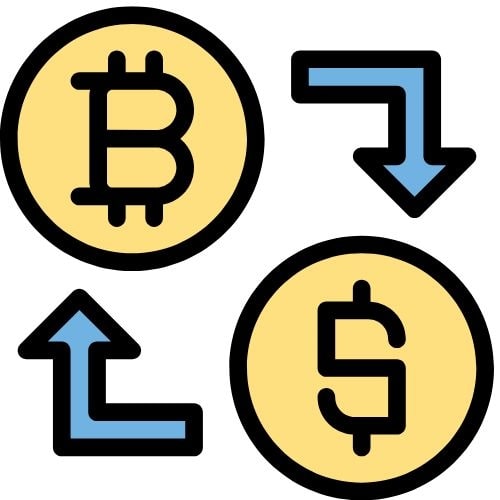 Of course there are some other reasons why the crypto listed could be identified as not tradable on the Coinbase platform. If you are currently in a region that does not allow crypto trading, then it could detect your location and block you from trading those assets.
It could be a Coinbase regulatory reason for not allowing a certain crypto to be traded. For example, Coinbase suspended the ability to trade Ripple (XRP) for a brief period in 2021 after Ripple allegedly breached US securities law. Coinbase has the right to refuse to list an asset for trade if that token's team is not acting according to US regulatory law.
Finally, it's possible that your own personal Coinbase account has been blocked or locked due to a security issue. If Coinbase has reason to believe that your account has been hacked or has been the target of a malicious attack, then they can temporarily lock your ability to trade. 
Conclusion: What does Not Tradable Mean on Coinbase?
While this can mean a number of different things, the most common reason is because Coinbase simply does not offer this crypto for trading. Coinbase only offers around 130 different cryptos on its platform. As of March 2022, there are over 18,000 different cryptocurrencies so a vast majority are going to be not tradable on Coinbase.
There could be a number of other reasons as well. You could be in a country or region that does not allow crypto trading. The crypto you are trying to trade could also be breaching some US regulatory law which would lead Coinbase to disable trading. Finally, there is a chance your own personal account could be locked by Coinbase to prevent you from trading. 
Coinbase looks to allow traders to have access to the information for nearly every crypto asset on the market. But just because Coinbase provides this info, it doesn't mean it allows you to trade those tokens.
Thanks for reading folks!
Geek, out.