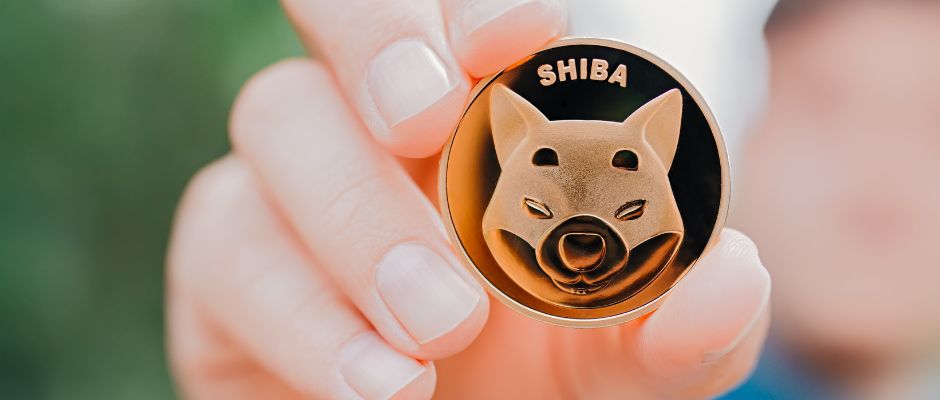 It might surprise you, but Shiba Inu Token is actually a legitimate cryptocurrency to buy. While it saw its humble beginnings as a meme coin, Shib has grown into a project that is building legitimate use cases and utility. There is a reason it is still the 15th largest crypto by market cap  in the world!
Shiba Inu is a legitimate coin. Now I didn't specify that Shiba is a great investment moving forward, but there are certainly worse tokens to put your money into. 
Want to Start Trading Shiba Inu? Try Coinbase Today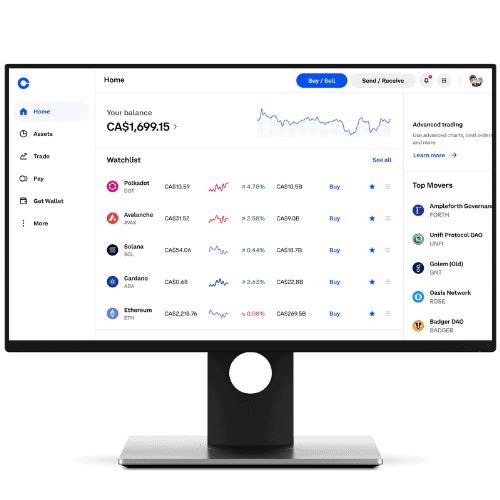 Earn a $5 in Bitcoin with Your Sign-up
Coinbase is the easiest place to buy and sell cryptocurrency. 
Schedule buys daily, weekly, or monthly.
Send and receive crypto to external wallets
Great Mobile experience
Protected by insurance
Remember, anything can happen in the wild world of cryptos. While Shib has the 15th largest market cap now, we have seen projects fall to zero with little to no warning. I'm not predicting that this will happen with Shib, but I'm also not saying that investing in Shib now will be a sound investment in the future. 
But again, this is just what I think, in no way shape or form is this financial advice and you should always speak with a financial advisor or expert (two things I am not) before making crypto buying decisions.
Is the Shiba Inu Coin Legit?
Shiba Inu Token is one of the most misunderstood crypto projects on the market. It received a massive boost when Ethereum founder Vitalik Buterin burned a massive amount of the circulating supply early on in the project. Along with the meme stock and token revolution, Shib found itself at the right place at the right time.
Shiba Inu is built on the ERC20 network which means it is developed using the Ethereum blockchain. The fact that Shib is an Ethereum token means it has smart contracts that it can utilize for things like decentralized apps or dApps, NFTs, and DeFi. In fact, just recently Shiba started to sell plots of land in its new Metaverse environment. 
This is a sharp contrast to Dogecoin, a project that Shib is often compared to. The similarity between the two projects ends at the Shiba Inu mascot though. Dogecoin is a Proof of Work network that has no real utility aside from a form of digital currency. 
Is Shiba Inu Considered a "Shitcoin"?
Unfortunately, Shiba Inu has yet to shake the reputation of being a Shitcoin. Truthfully, Dogecoin is more of a meme coin than Shiba Inu is, given the scalability that can happen on the Ethereum network.
Dogecoin might be Elon Musk's favorite crypto, but aside from buying things at the Tesla gift shop, Doge has no real world use case. 
In my opinion, Shiba Inu toes the line of being a legitimate crypto project and being a Shitcoin. Crypto traders that understand the project will know that Shib does not deserve its reputation as a Shitcoin. Most casual crypto investors will see the picture of the Shiba Inu and automatically assume it is a meme token. 
So how can Shiba Inu shed this reputation of being a Shitcoin?
To be honest, I think it will be difficult to ever separate itself from other Shitcoins and meme tokens. People will always think back to the incredible gains that were being made where Shib investors were becoming Shib-millionaires overnight. That type of behavior is always going to be connected with Shitcoins.
Is Shiba a Good Investment?
This is the million dollar question. The question should actually be phrased: is Shiba still a good investment?
After the token soared in price, we haven't seen much in terms of volatility from Shib. In fact, Shiba Inu has settled down into a mature crypto project that has seen relatively stable price action.
After an asset gains so much in a small amount of time, investors are right to question whether the asset will exhibit similar growth ever again. With Shiba, it seems that the next iteration of the project will be in the Metaverse. If Shiba can create an engaging Metaverse experience with play-to-earn games and even Shib staking, we could certainly see another surge in price.
Asking if a crypto is a good investment depends on how much faith you have in the future of the project. Shib is also a deflationary asset as it continues to burn tokens on a daily basis.
In the long-term it might be difficult to see Shiba overtake projects like Terra or Solana, but it definitely has a chance of flipping its older sibling, DogeCoin.
Could Shiba Inu Ever Reach $1?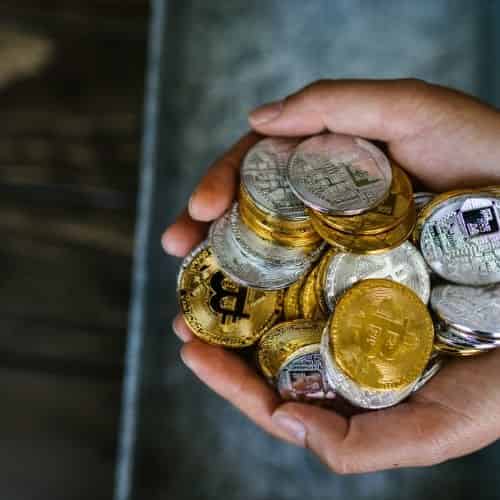 I'm sure a lot of us are waiting for Shiba Inu to reach $1.00 per token. Will it happen? This seems really unlikely unless another massive portion of the circulating supply is suddenly burned. If Shiba were to reach $1.00, it would have a market cap of nearly $550 trillion. 
Unless you think the Shiba Inu project should be worth more than all of the equities markets and crypto markets combined, this is just wishful thinking. There is a very very very strong possibility that Shiba Inu will never even reach $0.01 let alone $1.00. 
So if you are holding your Shiba Inu investment and waiting for it to hit $1.00, you are probably better off allocating that capital elsewhere. Like I said, anything can happen in the crypto markets, but this is definitely one of the least likely outcomes.
But hey, you never know, I'll admit it, I hold a few hundred dollars worht of Shib just in case it does have another one of these crazy "to the moon" moments, but I'm certainly not planning my retirement around it.
Related Financial Geek Article: Will Shiba Inu (SHIB) Ever Reach $100? (No It Won't)
Conclusion: Is Shiba Inu Actually a Legit Coin?
Shiba Inu has managed to transform itself from a complete meme token to a legitimate project that is developing its own Metaverse and gaming ecosystem. The price stability it has shown is a sign of its maturity, which might also mean that the hyper-growth stage is over. 
So in the end, Shiba inu is a fun project to invest some money in that you can afford to lose. Investors shouldn't expect to wake up as a millionaire like they did in the past. Those overnight pumps for Shiba seem to be over. Instead, we get a legit crypto project that could still lead to the price of the coin rising in the future. 
Geek, out.