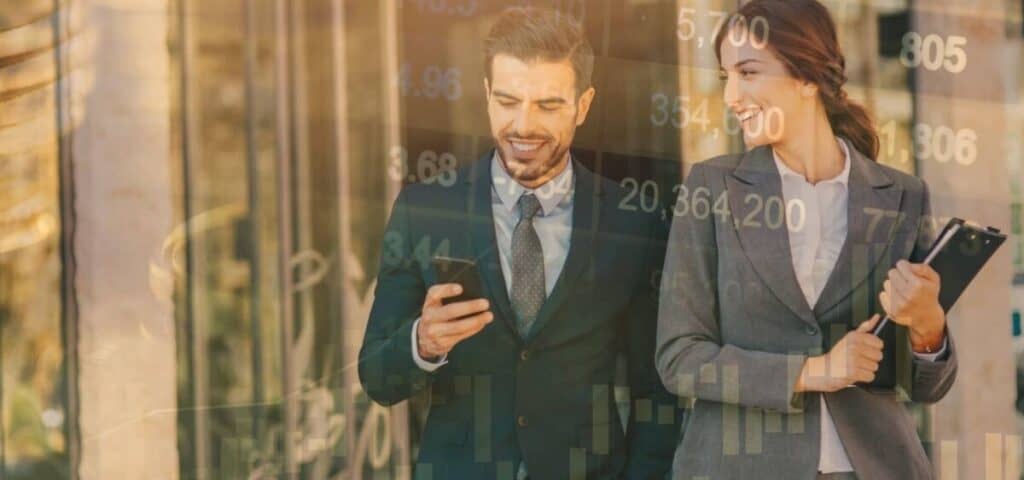 Younger investors have likely only interacted with the stock market via a web platform or mobile app, with no face-to-face communication with an actual broker.
As the experience has been completely digital, it may leave you wondering why the stock market ever has to close, as technology needs no rest.
So why does the stock market close?
The stock market closes to observe the traditional work schedule of floor traders. Scheduled closures also allow investors to process information and stem the tide of excess momentum.
Although it is true that there is no critical reason for the stock market to close at all in 2022, scheduled closures are generally a good thing for a variety of reasons.
Read on to find out everything you need to know about why the stock market closes.
Starting to Invest?
Our Recommendations
Start Trading Today

Wealthsimple Trade ($25 Bonus)Only in Canada

$25 Sign Up Bonus
No Commission Fees
 Fractional Shares
 $0 Minimum Balance Required
Access to the Crypto Markets

Start Trading TodayRead our Review

Robinhood InvestOnly in USA

Start investing with just $1
Invest in stocks and ETFs
No commission fees
Access to the Crypto Markets

Start Trading Today
Why Does the Stock Market Close?
The stock market is such a complex operation, it's a little shocking to learn the reasons behind its periodic closing is so simple. 
The stock market closes periodically for a couple of reasons: 
Closures are a tradition
Closures provide a necessary buffer for investors to process information
To the first point, professional floor traders used to be the vehicles through which orders were placed and trades executed. As such, the stock market needed to close on weekends, evenings, and holidays to give floor traders a much-needed break from this fast-paced chaos.
Today though, as nearly all financial markets are handled via electronic communication networks (ECNs), it is feasible for markets to stay open around the clock (see cryptocurrency markets), The image of hundreds of traders crowding around a screen to place an order is more symbolic than functional. 
Nonetheless, markets continue to close on the weekends, evenings, and holidays as a traditional observance of the floor trader's work week.
The second point offers the more practical reason for why stock markets close in 2022.
Stock markets move largely on momentum. When optimism abounds, investors rush in to buy. When fear grips the market, investors tend to panic sell.
Market closures give investors the chance to step back, relax, and process information without the pressure of buying or selling at a moment's notice. Investors can analyze trends, read up on the latest information, and come to a more rational decision on how they want to deploy their assets before the market opens for the next trading session.
Furthermore, stock market pauses can be very useful in times of panic, helping financial markets from entering a full-scale depression.
In the 2008 financial crisis, the government used weekends to work with big banks to help stem the corporate bleeding. In the COVID-19 bear market of early 2020, stock market closures were prime time for the government to reassess financial policy to help keep investor dollars flowing toward business amid the widespread fear.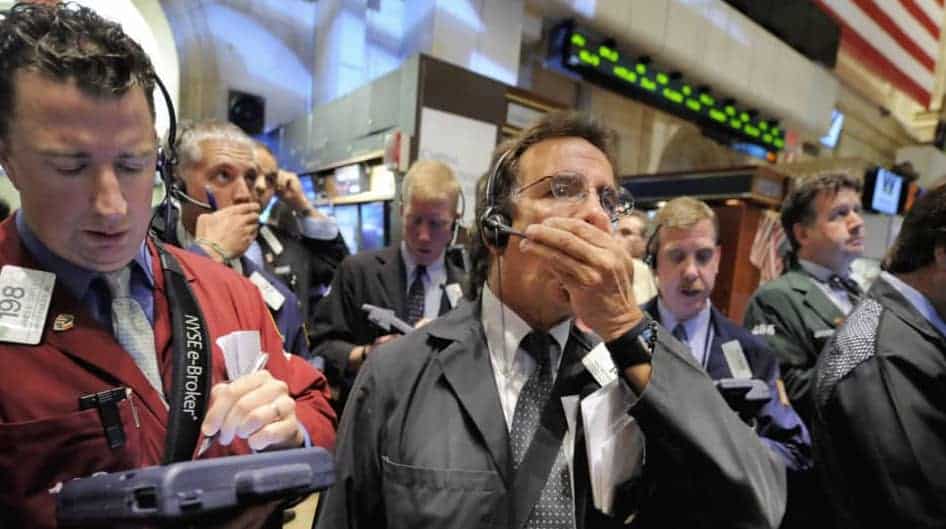 When Does the Stock Market Close?
The stock market has a set schedule for closings. 
The stock market closes every weekend and during the following holidays:
New Year's Day
Martin Luther King, Jr. Day
President's Day
Good Friday
Memorial Day
Juneteenth
Independence Day
Labor Day
Thanksgiving Day
Christmas
Black Friday (early closure)
Christmas Eve (early closure)
The normal trading hours for the U.S. stock markets are 9:30 AM to 4:00 PM Eastern time Monday through Friday.
Why Is the Stock Market Not Open 24/7?
There is no reason why the stock market could not be open 24/7 in 2022, given advances in technology and the reliance on ECNs.
As mentioned, the primary reasons for regular closures is to observe the traditional work week of floor traders and to provide a buffer to process information and stem uncontrolled momentum.
Should You Buy Stock When the Stock Market Is Closed?
It is not particularly advisable to place orders to buy stock when the stock market is closed. There can be extreme volatility in price from the time the market closes to when it opens again, so you may enter into some unfavorable trades by trying to invest outside of regular hours. 
Always place limit orders – in lieu of market orders- when buying stock when the market is closed.
To expand on this point, you may be confused by people who say they place trades on the weekends, evenings, or holidays. If they are doing it, how risky can it be?
There are several explanations for this:
They are trading cryptocurrency
They are trading in foreign markets
They are participating in extended hours trading
They are simply placing orders that will not be executed until the next session
Let's take a look at each of these reasons in greater detail.
Cryptocurrency Exchanges
Although cryptocurrency is rapidly becoming a mainstream investment option, it is not part of the stock market. This may be confusing because many of the leading stock trading platforms, such as Robinhood, give users the opportunity to trade cryptocurrency. 
However, a crypto purchase is not the same as a stock purchase. Crypto markets are open around the clock, so if you hear someone saying they are using their stock account to make trades on the weekend, check to make sure they aren't trading crypto.
Foreign Markets
Foreign markets may be open when the U.S. market is closed. This is common for people trading currency pairs. As a result, if you hear about people getting up at 2:00 AM to make trades, they are likely participating in forex markets.
Extended Hours Trading
Since 1985, the stock market has offered pre-market (4:00 AM to 9:30 AM Eastern time) and after-hours (4:00 PM to 8:00 PM Eastern time) trading sessions. During these sessions, select securities are offered, but usually in limited quantities. 
Not all platforms support extended hours trading, but if you hear about people making trades outside of the stock market's normal hours, this is the likely explanation.
Weekend Order Placement
Finally, even though the stock market is closed, investors can still place orders. However, the trade won't execute until the market opens again. As mentioned above, if you do decide to buy or sell stock outside of normal hours, always be sure to place limit orders to avoid getting stung by volatility.
Everything You Need to Know About Why the Stock Market Closes
The stock market closes on weekends, evenings, and holidays to observe the traditional work week of floor traders. More importantly, closures provide a necessary buffer for processing information to stem the tide of uncontrolled momentum. 
While this may be a bit frustrating for those enthusiastic investors, scheduled breaks are not only good for the market, but they can be good for your mind, as well!
Geek, out.