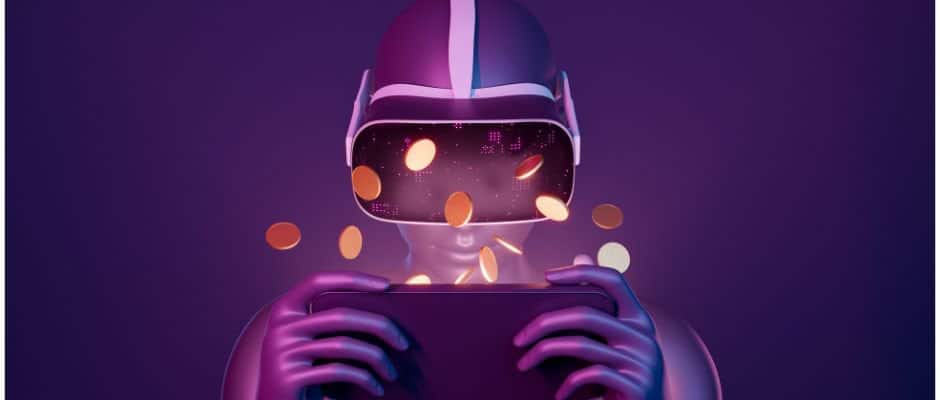 MANA is the crypto token for exchange and commerce in the Metaverse known as Decentraland.
With all of the bullish momentum behind the Metaverse and Web3, some crypto investors might be wondering: Can MANA reach $1,000 per token in the future.
While it's possible for MANA to reach $1,000, market volatility and competition from other cryptocurrencies makes it very unlikely. Additionally, as the value of a cryptocurrency is determined by supply and demand, it's uncertain if MANA will continue to attract enough buyers in order to reach such a high value. 
Decentraland is one of the first movers in the Metaverse industry and along with the Sandbox, is one of the clear leaders in the space. Still, even if Decentraland becomes the de facto Metaverse amongst investors, there is little chance of the MANA token ever hitting $1,000.
Can Decentraland (MANA) Reach $1,000?
Decentraland has a lot of bullish catalysts that are working in its favour. It is one of the main Metaverse worlds that are currently being used. While companies like Meta Platforms and NVIDIA are often the names associated with the Metaverse, it is Decentraland and the Sandbox that are already up and running.
Many Wall Street analysts see the Metaverse becoming a trillion dollar industry by the end of the decade. Companies like JPMorgan and NFT and crypto investment firm Tokens.com have bought up expensive plots of land in Decentraland. These investments came at the peak of the crypto bull market, and have lost much of their value since then.
So before we think about a price target of $1,000 for MANA, we should consider targets that are a bit more reasonable. Given MANA's current price, even reaching a price such as $10.00 seems like a stretch during the next bull market. So until things change, and the crypto markets start experiencing bullish behaviours, it unlikely that Metaverses like Decentrlaand will be able to bring on a large number of new users.
And by the way, while I have you – THIS IS NOT FINANCIAL ADVICE AND I AM NOT AN EXPERT!  Is MANA a good investment, I have absolutely no idea, but yes, I invest in it because I do think it it will rise in price during the next bull market, but I very likely could be wrong, so please do your own research before making any decisions on this.
How High Can MANA Go?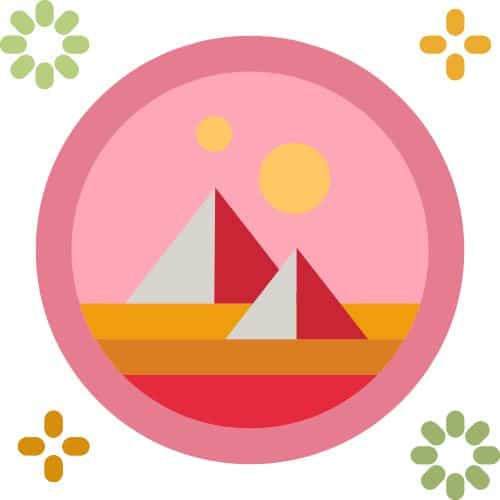 With a 1.85 billion circulating supply, MANA certainly has a large number of unlocked tokens for investors to buy.
If MANA were to reach a price of $1,000, it would mean the token would have a total market cap of more than $1 trillion. This number is currently larger than the entire market cap of the crypto industry as a whole. This includes being larger than major cryptos like Bitcoin, Ethereum, and Solana put together. 
The truth is, the sky is technically the limit for any cryptocurrency. We've seen thousands or even tens of thousands of percent gains happen seemingly overnight. By this point, nothing should really surprise us about the crypto industry. With that being said, with such a large circulating supply, the true upside of MANA's price range is capped. 
MANA is constantly being burned in Decentraland as every transaction burns a small amount of the supply.
Even with tokens constantly being burned, there hasn't been enough of a dent put into that maximum supply. This does mean that MANA could bounce back in the future, but again, who really knows?
Definitely not me, so don't take this as financial advice as I am certainly not an expert!
Crypto Experts Thoughts on Decentrland (MANA)
First of all, there aren't very many crypto experts (that I could find) who think Decentrland (MANA) is a terrible investment for the future. But even though these self proclaimed "experts' think this, it doesn't mean it's true. The truth is, nobody knows for certain.
Decentraland is a fully functioning Metaverse environment that already boasts hundreds of thousands of registered users. For this reason, MANA's price could rise again when users are back in the ecosystem on a regular basis.
The real question is: when will that be? Experts believe that the Metaverse is the future and Decentraland is one of the first leaders in the industry. This probably doesn't mean much in the big picture until investors are back in a risk-on environment and cryptos are once again in high demand. 
Is MANA Crypto a Good Investment?
With MANA's currently depressed price, MANA could be a good long term investment for crypto investors. (Not financial advice!)
A large majority of cryptocurrencies lack a use case that can really drive up its value in the future. MANA certainly has a use case as the main currency token in one of the largest Metaverses in the industry. 
MANA is definitely a better investment for those who actually participate in its Metaverse. There probably are not many investors who are just holding the MANA token in their digital wallets, waiting for the price to rise. It is a token that will primarily be used and bought by users of the Decentraland environment. 
This is where MANA differs from other crypto projects.
Since the value of the token is reliant on the activities within Decentraland, you probably won't see MANA as a crypto that will gain 10,000% over the course of a week.
This means that MANA is not a good investment for those who are investing in YOLO coins that have the chance to make you a millionaire overnight! Quick tip, if anyone ever tells you they can make you a millionaire overnight (or in the short term) with a crypto investment, RUN!
Conclusion: Can MANA Reach $1,000?
Unfortunately for MANA investors, the answer to this is almost definitely a no. But just because it likely won't reach $1,000, it doesn't mean it is a bad investment to make.
MANA is a vital part of the Decentraland Metaverse, and with more users and more transactions, it is not unreasonable to predict that with this we could see a higher value for the token. If I were to guess, I think the price will remain relatively low until the next bull market for crypto hits. But again, that's just my guess and not financial advice!
Thanks for reading folks!
Geek, out.