Cryptocurrency entered with a bang a few years ago and has made its mark on the international economy.  As of the end of 2021 in the U.S. alone, at least 16% of Americans have traded in digital currency, while 9 out of 10 Americans report they have heard about digital currency.
With this new medium of exchange, investors need a reliable way to keep their digital currency secure. Yet, without the benefit of years of experience, it's hard to know what's safe when it comes to proper storage of the cryptocurrency. Providers such as the Coinbase Wallet offer a storage service within the digital currency landscape. 
The Coinbase Wallet is a safe, noncustodial hot wallet that works well for investors new to the cryptocurrency world. With easily downloadable apps for the iPhone and Android platforms, the Coinbase Wallet's simple approach is great for beginners to conduct cryptocurrency business within a secure platform.
What's more, the Coinbase Wallet works great with the Coinbase custodial exchange and provides the safest wallet options available today.  
To learn more about the the legitimacy of the Coinbase wallet, continue reading!
Start Trading Crypto on Coinbase Today ($5)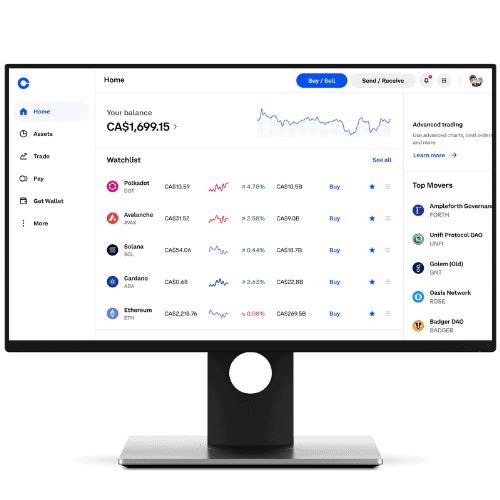 Earn a $5 in Bitcoin with Your Sign-up
Coinbase is the easiest place to buy and sell cryptocurrency. 
Schedule buys daily, weekly, or monthly.
Send and receive crypto to external wallets
Great Mobile experience
Protected by insurance
Can My Coinbase Wallet be Hacked? 
The simple answer is yes: Any digitally based platform, no matter how secure, is subject to hackers. In fact, in 2021, the Coinbase Wallet suffered a massive hack in which 6,000 Chinese crypto investors' accounts were drained due to a flaw in the Coinbase Wallet's SMS security system. Although the flaw was corrected and Coinbase refunded every investor 100%, this type of breach makes investors nervous. 
Additionally, for anyone familiar with cryptocurrency, it's no secret that the unique nature of crypto security requires PIN numbers and security keys to convey or purchase cryptocurrency. The reality is that in addition to being hacked by ill-intentioned thieves, a cryptocurrency owner who poorly manages their own wallet's security can get locked out.    
How Can I Secure My Coinbase Wallet? 
Using a crypto cold wallet is a first line of defense with cryptocurrency, in that unlike a "hot" wallet, a cold wallet is not connected to the internet. However, the Coinbase Wallet is a digital hot wallet, so users should take some crucial steps to ensure the safety of their crypto. 
Related Financial Geek Article: Is Coinbase Safe? Is Coinbase Legit? (Here's the Truth)
As with any digital account from email to social media to crypto, choosing a strong password and a password manager are great first-line-of-defense tools to increase security. Don't lose thousands in digital currency because you failed to put some thought into a strong password. Change your password regularly and don't share it.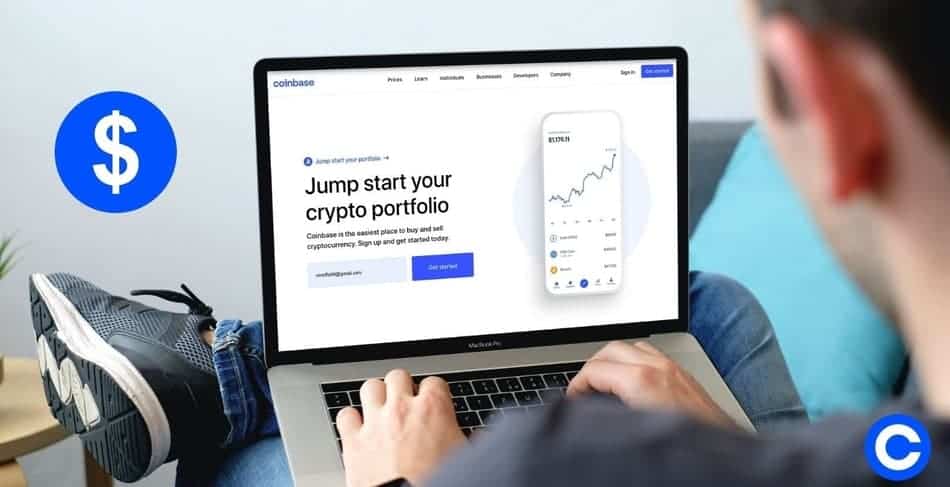 When it comes to 2-step verification, use a service provider such as Yubico to help with a security key rather than going it alone with SMS. As cryptocurrency exchanges and wallet providers become more streamlined, many of the initial flaws or glitches in security have been addressed. However, leaving it in the hands of the pros for a nominal fee may be the difference between maintaining a healthy cryptocurrency portfolio or losing it all to thieves or your own mismanagement. 
The email address connected to an investor's wallet should also be well-secured, and the user should also choose a strong password for that account. Remember – your email account is the portal through which the cryptocurrency exchange or wallet provider will be communicating with you. No matter how secure everything else may be, if your email account is subject to a breach due to weak security, your cryptocurrency is not much safer. 
As the Chinese hack discussed above shows, a mobile phone account is a great way for hackers to obtain access to an investor's crypto through a wallet hack.
What do investors do in that sense? Locking down the investor's mobile phone account can help alleviate hacking threats in that regard. Coinbase provides step-by-step instructions on that process here.
Is Coinbase Wallet Safer than Coinbase?

Across the board it seems that the Coinbase Wallet may be one of the safest, if not the safest, crypto wallet in the world. While other providers such as Electrum, Ledger Nano X, Exodus, and Mycelium exist, the Coinbase Wallet offers a bit of an edge and some added user-friendly features.
But how does the Coinbase Wallet differ from the Coinbase exchange in terms of security?
 It's important to understand that the Coinbase Wallet and Coinbase are not the same thing.
The Coinbase Wallet is a noncustodial wallet in either tangible, hard-disk form, or in a software format. This means that the investor is the actual custodian of the wallet and the cryptocurrency itself, and thus in charge of the wallet's security measures, including the PIN number and keys to the crypto.
Contrast this with the Coinbase Exchange or some other vehicle that trades cryptocurrency which is custodial, meaning that the provider is responsible for the holdings on a platform that involves trading. 
So, which is safer? The basic answer is . . . er . . . it depends on the investor.
With each of these platforms offering military grade security and supporting multiple types of coins in a user-friendly interface, an investor will be hard-pressed to find a better alternative.
If the investor prefers more independence and is responsible enough to manage the security and be diligent, the Coinbase Wallet is quite safe.
Coinbase exchange's security includes 2-step verification, biometric login support, insurance on the investor's coins, and cold storage on up to 98% of the funds. The Coinbase Wallet offers storage in the device of the private and public key, biometric authentication, and cloud backup for lost personal information and assets.
Due to the lack of FDIC or SIPC insurance on cryptocurrency, Coinbase back up investor funds through fiat currency, market funds, and bonds, while the Coinbase Wallet provides an insurance policy through the vendor. 
Final Thoughts
If safety concerns have put you on the fence regarding the Coinbase Wallet, perhaps it's time to jump down and give it a whirl. 
While no cryptocurrency wallet is 100% risk free, when compared to other wallets on the market, the Coinbase Wallet is safe. Perfect for beginners, when used correctly, the Coinbase Wallet is secure, backed by vendor insurance (subject to terms) and supports a multitude of coins.
Geek, out.