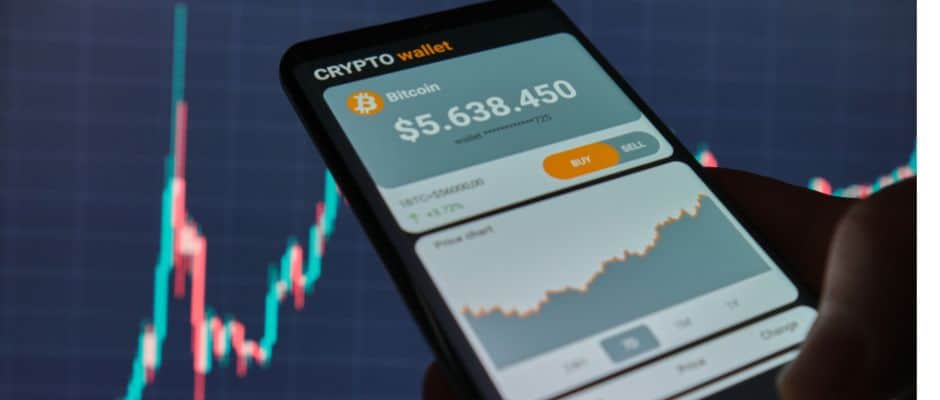 Does it seem like there are more crypto exchanges popping up each week? As a Canadian crypto investor, you might be wondering how to sift through all of the exchanges to find the best ones. Well, luckily for you, I'm here to provide a review comparison of two of Canada's most popular exchanges.  
Shakepay and Newton are two apps that have become synonymous with crypto trading in Canada. Why are they so popular? They check off so many of the boxes that we are all looking for when trying to choose a new crypto exchange. If you're wondering what I look for, here's a little checklist I like to use:
What is the selection of cryptocurrencies supported for trading?
Low trading or commission fees and which system they use
A wide range of deposit and withdrawal options
An easy-to-use and intuitive app for both desktop and mobile
A dedication to the security of my investments and personal data
This is the bare minimum that I am looking for when I consider a new crypto exchange. So what about the two I am reviewing today? Shakepay and Newton serve different purposes in the Canadian crypto market, but both apps have a loyal following and check off a number of my boxes. 
So what are we waiting for? It's time to look at how Shakepay and Newton stack up against each other in 2022. But most importantly, let's look at which one suits your crypto trading strategy and if there is room for both apps in your portfolio. 
What is Shakepay?
Founded back in 2015, Shakepay is based out of Montreal, Quebec and is what I would consider a non-traditional crypto platform. What do I mean by that? Shakepay only offers investors the ability to buy and sell Bitcoin and Ethereum. When we think of crypto exchanges we often think of juggernauts like Binance or Coinbase which offer hundreds of different cryptocurrencies. 
That's why it's probably best to not consider Shakepay a crypto exchange. Personally, I like to think of it as a digital finance ecosystem that is using Bitcoin and Ethereum as the new digital currencies. With over 1 million Canadian users, Shakepay is one of the most widely used brands in the crypto industry in Canada. 
What is Newton?
Newton is a relatively new crypto trading platform in Canada but it has certainly carved out a niche in the few years it has been in operation. Founded in 2018 in Toronto, Ontario, Newton has already amassed several hundred thousand Canadian users on its platform. Over the past few years, Newton has been consistently adding more features and has expanded to a long list of supported cryptos. 
Newton itself is not a crypto trading exchange per se, or at least not by the traditional definition. You can't really trade different crypto pairs, it is strictly a conversion from fiat to crypto or crypto to fiat. You can hold crypto on Newton, but it certainly lacks the trading breadth of a larger exchange. There is also currently no staking or ability to earn so Newton is more like a wallet than a full-on exchange.
Shakepay vs Newton: A Detailed Breakdown
Okay so for two obviously different Canadian crypto exchanges, how can we compare the two directly?  I like to use the same five criteria when reviewing a crypto exchange:
Cryptocurrency Selection
Trading Fees
Deposits and Withdrawals
Customer Support
Site Security
So without further ado, let's take a head-to-head look at two of Canada's most popular crypto brands. This is the detailed breakdown of Shakepay vs Newton.
1. Cryptocurrency Selection
One of the most important factors when choosing a new crypto exchange is: which cryptocurrencies can I even trade? As you'll see in this first comparison, each platform is designed with a different user in mind. 
Shakepay
Every time I use or write about Shakepay, I go back and forth on whether or not only offering Bitcoin and Ethereum is a benefit or a shortcoming. On one hand, I get it. These are the two blue-chip cryptocurrencies in this world, and aside from stablecoins, these are likely the only two cryptos that will never head to zero. 
But can I honestly say that I never want to trade anything else other than Bitcoin or Eth? I think that ultimately what this does is it allows Shakepay to target the true crypto purists. It limits the downside of people losing their investments to altcoins or meme coins. It also ensures that the users that are staying in its digital finance platform are fully committed to the future of decentralization. Hey, Shakepay has over 1 million users, so they must be doing a lot of things right!
Newton
Newton has more of a traditional selection of cryptocurrencies that it supports for trading. As of August 2022, it offers more than 70 different cryptos including Bitcoin, Ethereum, Solana, and Cardano. For the first two years of its existence, Newton was very much like Shakepay in that it only offered Bitcoin and Ethereum. 
The selection of Newton is great. It is one of Canada's widest offerings in terms of cryptos to trade and has a nice mix of altcoins, DeFi tokens, and stablecoins. In the future, I would love it if Newton offered the ability to trade tokens with each other, but for now, the selection is one of its strongest assets. 
2. Trading Fees
Trading fees are always important in any kind of trading. For crypto trading, high fees can eat into your long-term gains, especially when you combine this with network gas fees when you try to withdraw your profits. How do Shakepay and Newton compare? Let's see!
Shakepay
When you only offer two cryptos for trading, you can afford to be a no-commission platform. All jokes aside, Shakepay prides itself on having no set fees for trades between fiat and crypto and vice versa. Your next question is probably: well how does Shakepay make any money? 
It uses a system of spreads where it can incrementally control the price at which you buy and sell cryptos. The difference goes to them as trading revenue and funds a majority of the company's operations. Here is a diagram that might better help explain this system:
Newton
Newton actually incorporates the same Bid-Ask spread system that Shakepay uses to collect fees. This means that there are no actual 'fees' per se when you trade on Newton. But, given the spread that Newton and Shakepay can implement, you could actually end up paying more than with a set schedule of fees. 
3. Deposits and Withdrawals
A key feature for any brokerage but especially in the crypto industry. The truth is, depositing fiat currency and converting it to cryptocurrencies is still the most common method of acquiring cryptos. Ideally, we'd find a platform that supports a variety of deposit and withdrawal methods with minimal fees. 
Shakepay
Similar to its commission-less trading, Shakepay does not charge anything for deposits or withdrawals to its platform. The one exception is, of course, any gas or network fees that might be attributed to a specific cryptocurrency. These transaction fees are out of anyone's control.
All of the top methods of deposits and withdrawals are accepted on Shakepay including bank wire transfers, Interac eTransfers, and crypto transfers. Shakepay users also have the option to use the Shakepay a Friend option, which allows you to directly send cryptos or fiat currencies to another Shakepay user using their @Shaketag. Think of this as a similar system to Block's Cash App that is widely used in the US. 
Newton
Newton offers exactly the same options for depositing and withdrawing funds as Shakepay does. It also allows pre-authorized bank transfers which will require users to use the Plaid platform. Newton also does not charge any fees for deposits or withdrawals. 
One bonus for using Newton? It will cover up to about $5.00 in network gas fees for transferring cryptocurrencies. This is helpful on networks like Ethereum where there is often a high charge for transferring cryptocurrencies to different wallets. 
4. Customer Support
Another critical component in choosing the right crypto exchange: is customer support. When you're first getting started, crypto trading can be confusing and it can have a steep learning curve. Choosing a platform with professional and courteous customer support is certainly an added bonus. 
Shakepay
As long as you live in Canada, Shakepay has very helpful customer support. They offer a live chat service that operates within Canadian business hours, and more specifically for the Eastern Standard Time Zone. If you do need to contact Shakepay support outside of business hours you can leave a message in the live chat and they will respond to you once they are back in the office. 
Shakepay also provides a great Help Blog that answers a lot of questions without needing to reach out to customer support. In addition to this, you can also connect with the Shakepay support team and the community through social media on platforms like Reddit, Twitter, or Discord.
Newton
Newton has a live chat as well but it is powered by artificial intelligence and is only really used to submit tickets to customer support. It can provide answers and Newton will also point you to its Knowledge Base Help blog to answer any other questions. 
At this time, Newton does not offer phone or email support, but it does have a very prevalent social media presence. You can connect with other users on social media through platforms like Twitter, Discord, Reddit, LinkedIn, YouTube, Facebook, and Instagram. 
5. Site Security 
Perhaps the most important factor in choosing a crypto exchange: is whether the site is safe and secure. Plenty of crypto exchanges have been hacked which puts your hard-earned money at risk. How does the site store crypto assets? Is it regulated? These are the types of questions you need to have answered before settling on a Canadian crypto exchange.
Shakepay
As with most reputable crypto sites, Shakepay does its due diligence and holds a majority of its crypto assets offline in cold storage. These cold crypto wallets are not connected to the internet and are also covered by a strict insurance policy in case they fall into the wrong hands. 
When it comes to your own personal account, Shakepay recommends utilizing its security technology and using things like MFA login, email confirmations, and biometrics when using a smartphone. 
Newton
Newton claims that it is paranoid about security and also holds most of its assets in industry-class offline cold storage as well. The app also does daily backups on its offsite storage and integrates directly with banks in Canada to minimize fraud. 
Newton also advises using MFA Logins and biometrics on your smartphone or device if applicable. In terms of regulations, Newton is PIPEDA-compliant, is a FINTRAC-registered MSB, and stores all user data in Canada.  
Shakepay Pros and Cons
Pros
A great way to trade and hold cryptos if you only want Bitcoin or Ethereum
Shakepay offers a full digital finance site with a Visa Debit Card that you can use wherever Visa is accepted
The Daily Shake bonus allows you to accumulate Bitcoin at a much faster rate
It's hard to argue with no trading fees or any fees for deposits and withdrawals
Cons
Some people want more than just Bitcoin and Ethereum
The Bid-Ask spread system can end up costing you more than traditional fees
Shakepay is definitely not a trading system as there are no advanced trading tools
Newton's Pros and Cons
Pros
A wide selection of over 70 different cryptos that Newton supports for trading
No fees for trading, deposits, or withdrawals.
Newton covers network gas fees for up to $5.00 per trade.
Excellent site security and daily offsite backups give users peace of mind
Cons
No crypto trading pairs means Newton isn't a full crypto exchange
Bid-Ask spread can potentially end up being more than trading fees
Customer support could be better
Conclusion: Shakepay vs Newton
Shakepay and Newton are two popular crypto choices for Canadian investors. They obviously have different audiences in mind, although the two platforms have more in common than at first look. 
If you're looking to invest in blue chips and use Shakepay as a digital finance system, then it could be all you need. But if you want access to altcoins and other cryptos for trading, Newton is likely the better choice. As I said, depending on your crypto trading strategy, there could be room for both Shakepay and Newton in your crypto portfolio.
Thanks for reading folks, I hope this was helpful!
Geek, out.