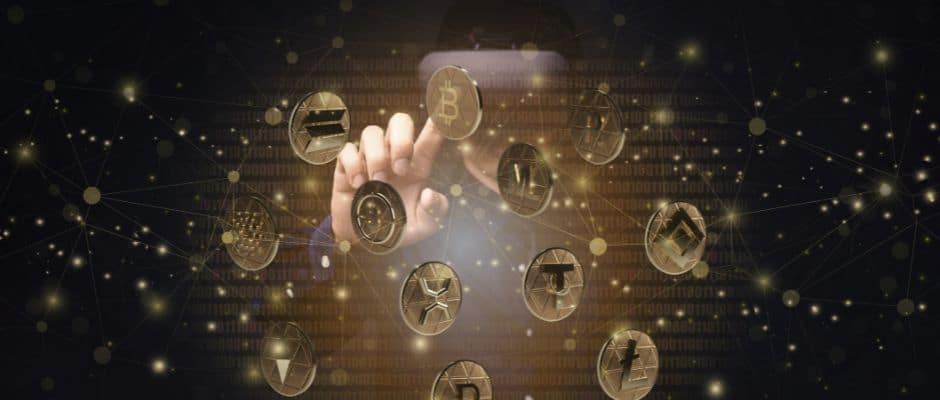 The information contained in this article not intended to be a substitute for legal or financial advice that can be provided by your own attorney, accountant, and/or financial advisor. 
For crypto investors in Canada, there are plenty of different exchanges to choose from. If you are just starting out in this industry, I can see why you would be overwhelmed when looking to sign up for a new crypto exchange. In this article, I'll be taking a deeper look at Shakepay vs Coinbase 2023!
What are some things I like to look for in a crypto trading app? I have an in-depth list of criteria I use, but the basics that I am looking for with a new crypto exchange include: 
Which cryptocurrencies are supported for trading
Low trading and commission fees
Fast deposits and withdrawals for both cryptos and fiat currencies
An easy-to-use mobile app
Safety and security of my investments and information
At the bare minimum, the crypto exchange I use has to check off all of these boxes. In this article, I will be comparing a local favourite to a global crypto icon. So what are we waiting for? Let's talk about how Shakepay measures up against the crypto behemoth known as Coinbase. 
What is Shakepay?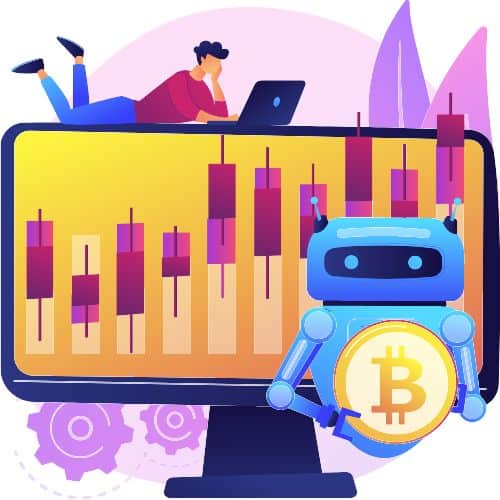 Shakepay is a unique Canadian crypto platform that was founded in 2015 and is based out of Montreal, Quebec. What makes Shakepay unique? It's actually not considered a trading exchange, but more of an app where you can buy and sell Bitcoin and Ethereum. Unlike other exchanges, these are the only two cryptos you can trade on Shakepay. That's right, there are no DeFi coins or pump-and-dump scams, just the two blue-chip crypto projects.
Shakepay has both a mobile and desktop application and is positioning itself to be more of a digital finance ecosystem than a trading exchange. It has introduced payment options like the Shakepay Visa Debit Card and the ability to send crypto or cash to other Shakepay members directly without fees. Shakepay now has over 1 million Canadians using its app and has been one of the most widely used brands in the Canadian crypto industry. 
What is Coinbase?
Coinbase is a global crypto trading platform that is based out of San Francisco, California and was established in 2012. The site is one of the top crypto exchanges in the world and is second only to Binance in terms of global usage by transaction volume. It is neck and neck with FTX in terms of American crypto exchanges. As of the most recent quarter, Coinbase had over 103 million verified users across 100 different countries. It also saw a total of $217 billion in quarterly volume traded. 
Coinbase is an all-in-one crypto destination and also features an NFT Marketplace, DeFi staking, and the Coinbase Visa Debit Card. It is also a publicly traded company on the NASDAQ exchange, with a current market capitalization of about $16 billion. Coinbase is fully available for Canadian crypto investors and remains a popular platform in Canada. 
Shakepay Vs. Coinbase: a Detailed Breakdown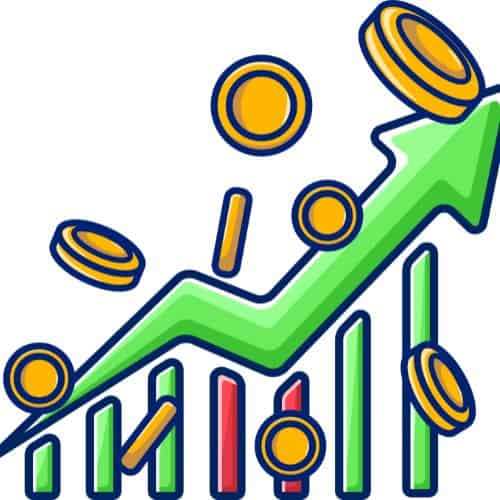 So how do these two popular crypto platforms stack up? It's hard to compare in terms of size as Coinbase is a global entity and Shakepay is only available in Canada. Still, I'll cover the comparisons between each company for the following topics: 
Cryptocurrency Selection
Trading Fees
Deposits and Withdrawals
Customer Support
Site Security
If you are only planning to trade Bitcoin and Ethereum, then you might just be satisfied with what Shakepay has to offer. But before we make that decision, let's dive deeper into both platforms in our detailed breakdown. 
1. Cryptocurrency Selection
One of the most important factors when choosing a new crypto exchange is: which cryptocurrencies can I even trade? As you'll see in this first comparison, each platform is designed with a different user in mind. 
Shakepay
It is a polarizing debate amongst crypto investors in Canada: is only offering Bitcoin and Ethereum a benefit or a shortcoming? While investors love to trade altcoins and other higher-risk assets, many crypto purists only buy and sell the blue-chip cryptos in their accounts. So let's say that Shakepay's decision to only support Bitcoin and Ethereum, certainly attracts its target customers. 
Shakepay's app does have some features that allow users to earn extra Bitcoin rewards. One example is the daily Shake function. As long as you log in to the app and perform the Shake action, you can earn an incrementally larger amount of Bitcoin satoshis each day. 
Coinbase
As of 2022, Coinbase supports more than 150 different cryptocurrencies, with over 450 different crypto trading pairs. Since Coinbase is a full-service crypto trading exchange, it supports all of the major cryptocurrencies like Bitcoin, Ethereum, Solana, and Cardano. One thing to note is that Coinbase, like most other exchanges, does not support trading for Binance Coin (BNB). This coin trades on the Binance Smart Chain and is almost exclusive to the Binance exchange. 
Coinbase offers many advanced trading strategies including futures, derivatives, business investing, and staking. You can also learn about cryptos and earn free tokens, borrow on margin using Bitcoin as collateral, and earn additional rewards on your cryptos in liquidity pools and single-asset staking.  
2. Trading Fees
Trading fees are always important in any kind of trading. For crypto trading, high fees can eat into your long-term gains, especially when you combine this with network gas fees when you try to withdraw your profits. How do Shakepay and Coinbase compare? Let's see!
Shakepay
Shakepay prides itself on being a commission-free trading app which is certainly what users like to hear. This means that you will never see a fee when you buy or sell Bitcoin or Ethereum on the app. So how does Shakepay make any money? It uses a system that utilizes the spread of your transactions.
Take this image below as an example. Shakepay can control the price you buy and sell Bitcoin or Ethereum at. These incremental transactional differences can bring in revenues for the company. 
Coinbase
Coinbase uses a more traditional Maker/Taker fee system. Depending on whether you are buying or selling, you could be subject to a different fee. As well, depending on your trading volume you will see less fees for the more you trade. This is fairly standard at most major trading exchanges. 
If you are trading in stablecoins, the fees are much lower. This is because, for the most part, these stablecoins are pegged to the US dollar so they all have similar values. Here is a chart for maker/taker fees for stablecoins on Coinbase. 
3. Deposits and Withdrawals
A key feature for any brokerage but especially in the crypto industry. The truth is, depositing fiat currency and converting it to cryptocurrencies is still the most common method of acquiring cryptos. Ideally, we'd find a platform that supports a variety of deposit and withdrawal methods with minimal fees. 
Shakepay
Like its trading fees, Shakepay also has no charges for deposits or withdrawals. In terms of methods, users can use bank wire transfers, Interac eTransfers, and crypto transfers. Just be aware that as with any crypto transaction, you could be subject to some gas fees from the specific network. 
Shakepay also allows users to directly send cryptos or fiat currency to another Shakepay user. This is called Shakepay a Friend and you can search for friends using their @Shaketag. Think of this as the Canadian version of the Cash App or Venmo. It's just another way that Shakepay is building a digital financial ecosystem for Canadians. 
Coinbase
With an exchange as large as Coinbase, it can be expected that the deposit and withdrawal methods will be complicated. Of course, you have traditional methods like a credit card, bank wire transfer, debit card, crypto transfer, and even Apple or Google Pay in the US. But in Canada, we only have the ability to deposit cryptos from a debit, PayPal, or crypto wallet. 
As for withdrawals, Coinbase doesn't charge aside from the normal network gas fees for crypto withdrawals. There is a 1% charge for converting cryptos to fiat for withdrawal, but aside from that Coinbase is relatively flexible for its users. 
4. Customer Support
Shakepay
Shakepay's customer support is great, but as it is a Canadian-only platform it does abide by Canadian business hours. If you are looking to trade cryptos outside of Shakepay's business hours you can leave a message and the support will get back to you via Live Chat in the morning. 
The site also has a nice Help Blog that provides tips and pointers for getting started on your crypto journey. Likewise, you can reach out to Shakepay support or the community via social media on sites like Twitter, Reddit, or Discord. 
Coinbase
As with any global exchange, Coinbase has customer support for every region of the world in multiple different languages. It provides toll-free phone numbers to speak directly to a live agent, as well as 24/7 live chat features on the website. Coinbase also has a full support email inbox to that you can send concerns or questions and a pretty active community on Twitter. Finally, Coinbase has a great Help section that can provide information on anything from how the platform works to learning how to trade cryptos. 
5. Site Security
Perhaps the most important factor in choosing a crypto exchange: is the site safe and secure. Plenty of crypto exchanges have been hacked which puts your hard-earned money at risk. How does the site store crypto assets? Is it regulated? These are the types of questions you need to have answered before settling on a Canadian crypto exchange.
Shakepay
For starters, Shakepay holds a vast majority of its crypto holdings and investments in offline cold storage. This means that these wallets are not connected to the internet and are less prone to being hacked. The offsite cold storage also has a strong insurance policy that covers crypto assets and the balances of its users.
As for your account, Shakepay strongly recommends using security features like MFA login, email confirmations for trading transactions, and biometric logins for the mobile app. 
Coinbase
Security is something that Coinbase prides itself on. Since its inception in 2012, Coinbase hasn't had many major hacks or outages. Coinbase claims that it is the most trusted crypto site in the world and stores about 97% of its crypto assets in cold storage wallets. Its Coinbase Vault software uses artificial intelligence to find abnormalities in trades, deposits, and withdrawals. 
On top of that, Coinbase also requires KYC verification and promotes the use of biometrics and MFA logins from any device. Coinbase also has an added layer of transparency by being a publicly traded company, so it has its shareholders to answer to as well. 
Shakepay Pros and Cons
Pros
Offers easy access for Canadian users to Bitcoin and Ethereum
Provides a full financial ecosystem with Visa Debit Card, asset transfers, and more
Daily Shake bonus allows you to accumulate Bitcoin faster
No trading fees or transaction fees for deposits and withdrawals on the platform
Cons
If you want to trade anything other than Bitcoin or Ethereum, Shakepay isn't for you
The price spread system can end up costing you more than a maker/taker system
There are no advanced trading tools for Shakepay traders
Coinbase Pros and Cons
Pros
One of the largest and strongest crypto brands in the world
It prioritizes site security and the protection of its users
Has an excellent help and support system for customers learning how to trade cryptos
A lot of deposit and withdrawal methods for users in any region
Cons
Canadians cannot direct deposit from bank accounts or use Interac eTransfer
Coinbase does have higher fees than other major crypto exchanges
Conclusion: Shakepay vs. Coinbase
As you can tell, these two crypto platforms are meant for very different audiences. Shakepay is a Canadian crypto app that focuses on Bitcoin and Ethereum, as well as digital finance and payment systems. Coinbase is a global crypto trading exchange with over 150 different cryptocurrencies to trade. 
For Canadian crypto investors, it comes down to a matter of what you are looking to invest in. If you want to just trade the blue-chip cryptos, without any fees and using Canadian banking methods, then Shakepay is for you. If you want to branch out and trade altcoins and stake your cryptos, then Coinbase is likely what you are looking for.
Thanks for coming out and reading!
Geek, out.