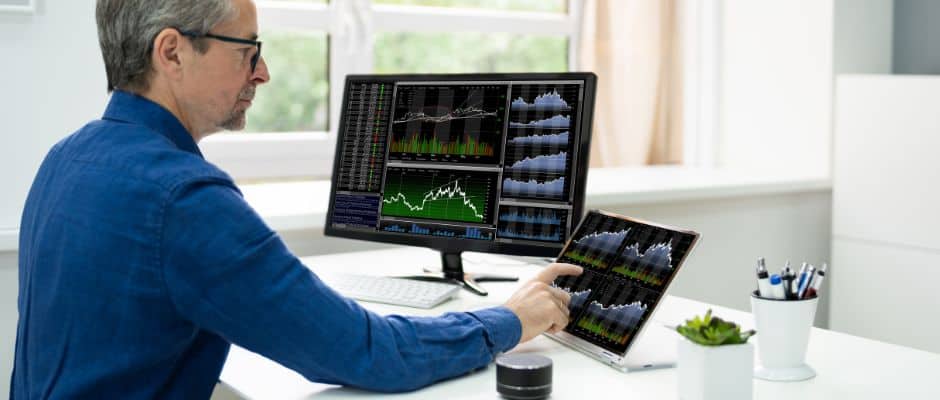 Have you ever thought about what would happen to your investments if the brokerage you used went out of business?
It's hard to imagine since most brokerages are operated by big banks or major financial institutions. But for a smaller company like Robinhood, are your investments safe if it happens to go bankrupt? What happens if Robinhood shuts down?
Your investments will be safe even in the event that Robinhood goes out of business, so investors should not fear. As long as the company is a part of the SIPC or US Securities Investor Protection Corporation, which Robinhood is, your funds and investments are safe no matter what happens to the brokerage. 
Starting to Invest?
Our Recommendation
Start Trading Today

Robinhood InvestOnly in USA

Start investing with just $1
Invest in stocks and ETFs
No commission fees
Access to the Crypto Markets

Start Trading Today
We hear a lot about crypto exchanges going bankrupt and losing their investor's funds. The difference here is that the stock market is regulated and there are measures in place to protect investors from these worst possible outcomes. The crypto market is still largely unregulated which makes investing in the industry a riskier proposition. 
What Happens if Robinhood Shuts Down?
Robinhood is a digital trading platform for mostly retail traders that had about 23 million active users as of March 2022. The company is publicly traded on the NASDAQ exchange, but I can understand why still, you might be concerned about Robinhood going bankrupt. 
The stock hasn't performed very well since going public, having now fallen by about 75% since its debut.
It has a market cap of about $7.5 billion, and the SEC has threatened to regulate the 'payment for order flow' system that brings in so much of Robinhood's revenues. You could certainly say that Robinhood's future growth outlook as a company looks pretty bleak. 
But if Robinhood were to ever declare bankruptcy, the likely outcome is that it would be acquired by a larger financial company. After all, Robinhood is a registered company with the SIPC and offers coverage of up to $1.5 million for cash and up to $10 million for securities. This means that if Robinhood were to ever go out of business the SIPC would find a new brokerage to take on your account and investments. 
What Happens to my Stocks if Robinhood Shuts Down?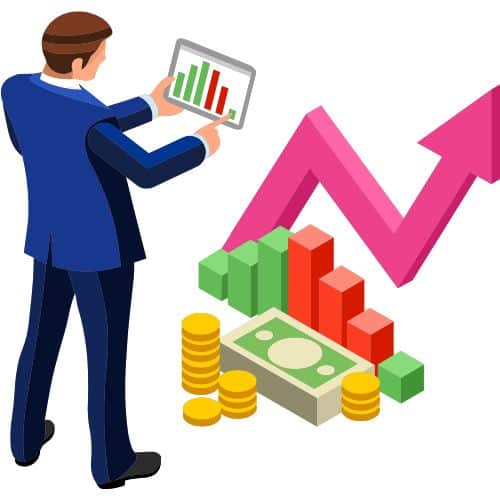 If you invest in stocks with Robinhood, then your account and investments will be safe under the regulations and laws of the SIPC. There will likely be a transition period between Robinhood going out of business and a new firm taking on your investment account. But losing your money and investments should never be an issue under US financial regulations. 
Because of trading fees and the revenues that are made by brokerage firms off investors, there is never a shortage of companies looking to take over other investment accounts. As soon as one brokerage goes under water, another will gladly take on its customers. So don't ever worry if Robinhood files for bankruptcy, because trust me, there is a long line of companies that would be willing to add you as a customer!
Could Robinhood Shutdown and Go Bankrupt?
The truth is, any public company can go bankrupt. After Lehman Brothers went bankrupt during the global financial crisis in 2008, it should come as no surprise if any business was forced to close its doors. With that being said, Robinhood would likely be acquired if it were to ever get to the point of going bankrupt. 
There have already been rumours of some companies being interested in acquiring Robinhood. One such company is the crypto platform FTX, which is now the top crypto exchange in the US. It is owned by crypto billionaire Sam Bankman-Fried, who might be willing to add stock trading to its ecosystem (this is just my speculation!)
In terms of Robinhood actually shutting down and going bankrupt, we're still a long way from that happening. Given that the platform still has about 23 million active users, and the SEC hasn't officially regulated the 'payment for order flow' system yet, Robinhood is still fine as long as management can figure out how to grow the business. 
Why Would Robinhood Have to Shut Down?
There's a long list of reasons why a company would go out of business. For Robinhood, the primary reason revolves around the aforementioned 'payment for order flow' system being ended by the SEC. Various numbers are floating around, but the consensus is that about 70-80% of total revenues for Robinhood come from the 'payment for order flow' data that it sells to institutions. 
Other reasons include a migration of users away from the platform for one reason or another. Back in 2021 during the GameStop short squeeze, Robinhood fell out of favor with retail traders because of the 'payment for order flow' it was providing to hedge funds. All it takes is for another millennial-friendly, retail platform to come along that doesn't use 'payment for order flow', and Robinhood could lose a huge chunk of its customers. 
In the most recent quarter, crypto trading accounted for about 20% of Robinhood's net revenues. With the crypto industry entering what seems to be another long crypto winter, this could be a serious chunk of cash that Robinhood loses as investors lose interest in cryptos. These are all potential factors that could hit Robinhood at the same time, in which case, you might want to prepare for having to use another brokerage platform! 
Conclusion: What Happens if Robinhood Shuts Down?
If Robinhood were to ever shut down and go bankrupt, it really wouldn't have an effect on you. Sure, your investments might be frozen for a few days while SIPC finds a new company to take on your investing account.
But other than that, your funds and investments are protected under US law and unless you are a shareholder of Robinhood, your personal finances will be perfectly fine! 
Thanks for reading folk!
Geek, out.