Who says a 46 million percent gain only happens once? Those are the returns that Shiba Inu Token produced for its early investors in 2021. While these kinds of gains aren't completely unheard of in the crypto markets, it makes you wonder if SHIB's best days are firmly behind it now. So is Shiba Inu token, one of the hottest meme cryptos in the world, a dead project? 
You might not ever see 46 million percent gains in a calendar year again from Shiba Inu, but the token is far from dead. The Shiba Inu development team is actually hard at work building up its ecosystem and adding DeFi projects and even its own Metaverse to the fold. 
Shiba Inu Token remains firmly in the top 15 crypto projects by market capitalization, and to this day it continues to have a loyal community of investors and holders. It will likely never hit a high as $1.00 or even one penny, but Shib is nowhere near being a dead crypto project.
Is Shiba Inu (SHIB) Dead?
Not a chance! And I'm not just saying this because I'm still hodling my SHIB to this day. Shiba Inu is still one of the most widely talked about cryptos on social media and has a stronger presence in the industry than its older cousin, DogeCoin.
Trading volume for most cryptos is lower right now due to the fact that the markets have seemingly entered a crypto winter. (As of September 2022)
But to call a top 15 crypto project dead is certainly hyperbolic, just because it hasn't exhibited the same staggering returns as it did in 2021. Everyone's favorite Japanese dog coin is still being actively traded and because it is an ERC-20 token that is built on the Ethereum network, it can even be used in things like DeFi staking.
So if someone tells you that Shiba Inu is dead, you can kindly ignore the FUD or Fear Uncertainty and Doubt that they are spreading. Take a look at any crypto exchange and you'll see for yourself that Shiba Inu is doing just fine. Like with most crypto projects, it is patiently waiting for the return of the next bull market. 
Could Shiba Inu Rise Again?
Absolutely! If you think other cryptos like Bitcoin and Ethereum will rise again, then most other altcoins will rise along with them.
And by the way, while I have you – THIS IS NOT FINANCIAL ADVICE AND I AM NOT AN EXPERT!  Is SHIB a good investment, I have absolutely no idea, but yes, I invest in it because I do think it it will rise in price during the next bull market, but I very likely could be wrong, so please do your own research before making any decisions on this.
The fact that Shiba Inu is maintaining its price levels during these volatile times says a lot about the strength of the community sentiment. Nobody would be surprised if Shib provided massive returns again in the next bull market, would they?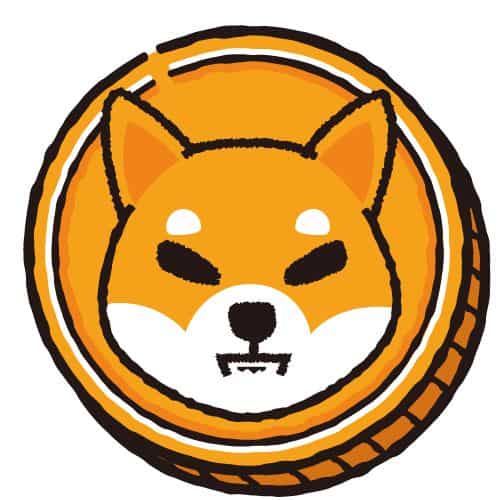 On top of that sentiment, the Shiba Inu development team has been hard at work. First up is the Shibarium, a layer-2 blockchain network that promises to bring faster transactions, more transactions per second, and lower transaction fees for each Shiba Inu trade. One of the most important features of Shibarium is going to be the burning mechanism that lowers the overall supply of Shib in the markets.
The Shiba Inu team is also hard at work on its Metaverse that will look to be a major catalyst for the Shibarium network.
Finally, just recently the team announced it is working on a stable coin called SHI which will be based on an experimental stable coin protocol. Along with SHI, the tem is also looking to launch Treat, a rewards token that will be available in several different ways including a new collectible card game for the Metaverse. 
Is Shiba Inu (SHIB) a Good Investment?
Remember, this is not financial advice, sorry I know, but I just have to make that crystal clear that I don't know anything about what will happen and am just make predictions as a non expert.
But..
Shiba Inu has a great development team and a strong community. These are two factors that are CRUCIAL for the long-term success of a crypto project. Shiba Inu has more than proven its status as one of the largest crypto projects in the industry, and with all of these exciting new releases on its roadmap, it's easy to get excited about its future. 
Shiba Inu is an awesome project to invest in right now with one caveat: you probably won't see another 46 million percent gain this year, or next. In fact, there's a extremely high high high chance it might never happen again ( I don't think it will).
In 2021, Shib emerged from relative obscurity and benefited from a massive burn by Ethereum founder Vitalik Buterin.
What Experts Say About Shiba Inu (SHIB)
As with most things in the crypto world, the experts are pretty divided on what will happen to Shiba Inu. Some are already calling for its death, stating that the token has the chance to go to zero by 2030.
Others are bullish on the project for the reasons I have already listed. So it's up to you on which experts you want to go with (and remember, I, or this blog is not an expert opinion)
The truth is, nobody knows what will happen to cryptos. Making predictions is fun but they should always be taken with a grain of salt. Experts who were right about Bitcoin or Ethereum could easily be wrong about Shiba Inu. This is why the golden rule with crypto is to invest what you can afford to lose.
Otherwise you could be caught holding the bag, as they say.
Conclusion: Is Shiba Inu (SHIB) Dead?
It might not be returning much in the way of gains right now, but Shiba Inu Token is far from being considered dead.
The roadmap is full of exciting releases, and although the industry is terrified of stable coins right now, it is an interesting development from the team. Shib remains in the top 15 crypto projects by market cap for a reason: it has a stellar development team and leadership group, and a diehard community that will likely never let the project truly die. 
Geek, out.