Some links in this post are from our partners. If a purchase or signup is made through our partners, we receive compensation for the referral. 
Wealthsimple Acquires SimpleTax
In September of 2019, Wealthsimple made its first acquisition outside of the investing and saving industry and made a move towards tax services by acquiring SimpleTax.
This acquisition makes sense for a company like Wealthsimple as they are trying offer the highest quality of online financial services to Canadians.
Not only that, but both companies follow a similar mission, which is to make it easier for the new, younger generation of investors to manage their financial assets. Additionally, both companies also believe in a fair and affordable price for their services and hold strong values in service-client transparency. 
No number has been disclosed for the sale of SimpleTax. SimpleTax, before its sale to Wealthsimple, was owned by Blucora, Inc, and on its 2020 financial reports the sale of SimpleTax was excluded from the revenue calculations. Blucora owned SimpleTax from 2015 until 2019 when Wealthsimple acquired the company.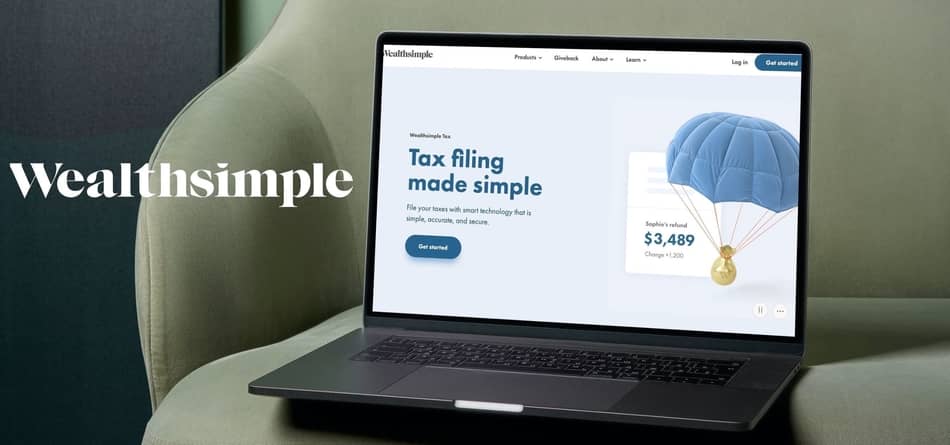 What is SimpleTax?
SimpleTax is a tax software that is used to optimize the process people take to file their taxes. Founded in 2012, SimpleTax has helped millions of Canadians (including myself) find a simpler avenue to file taxes.
SimpleTax is a Canadian company, and mostly operates in Canada. Although many tax filing services have become readily available for consumer use online, Canada has a set of restrictions called NETFILE eligibility which restricts certain tax filings from being done through the internet. 
An example of a restriction which prevents SimpleTax from being able to file taxes for you would be not being a citizen of Canada or filing 6 or more sets of financial statements. 
The largest advantage for using SimpleTax as a service is users ability to track their finances, file self-assessment tax returns and calculate tax returns from anywhere and at any time.
SimpleTax also allows clients to upload their receipts and invoices directly into their tax files through the SimpleTax mobile app. The app allows clients to scan their documents and have them instantly uploaded to their profile for use in tax return documents. 
SimpleTax also double checks each return filing to ensure that their clients have not made any errors in their calculations. 
I've personally used SimpleTax for the last two tax seasons and I have to say I really enjoyed it. Not only does it safe me a trip to somewhere like H&R Block, but it's also way more affordable. In fact, it operates on a pay what you want system. I usually pay $15-$20, but you could pay $0 if you really felt so inclined!
What is Wealthsimple?
Wealthsimple is one of Canada's largest online investment services. The company was founded in 2014 and aimed to give millennials and younger generations financial tools to help them safe money and build wealth through affordable investing products.
Since it first was established in 2014, Wealthsimple has amassed over $15 billion in funds under their management. Their goal as a company is to help everyone achieve financial freedom, and they operate on the basis of principles stemming from this goal. 
Now if you've read this blog before, you know I talk a lot about Wealthsimple. I use every single Wealthsimple product, which includes:
One of Wealthsimple's main claims to fame is their low fees. And as I talk about in my article 4 Ways Wealthsimple Makes Money (From Each Product) – you'll see that Wealthsimple does a great job of this.
Wealthsimple is also strong believer that paperwork and complicated documents have no place in modern consumer trading. Creating an efficient and simple method for investing starts with a simple method for signing up.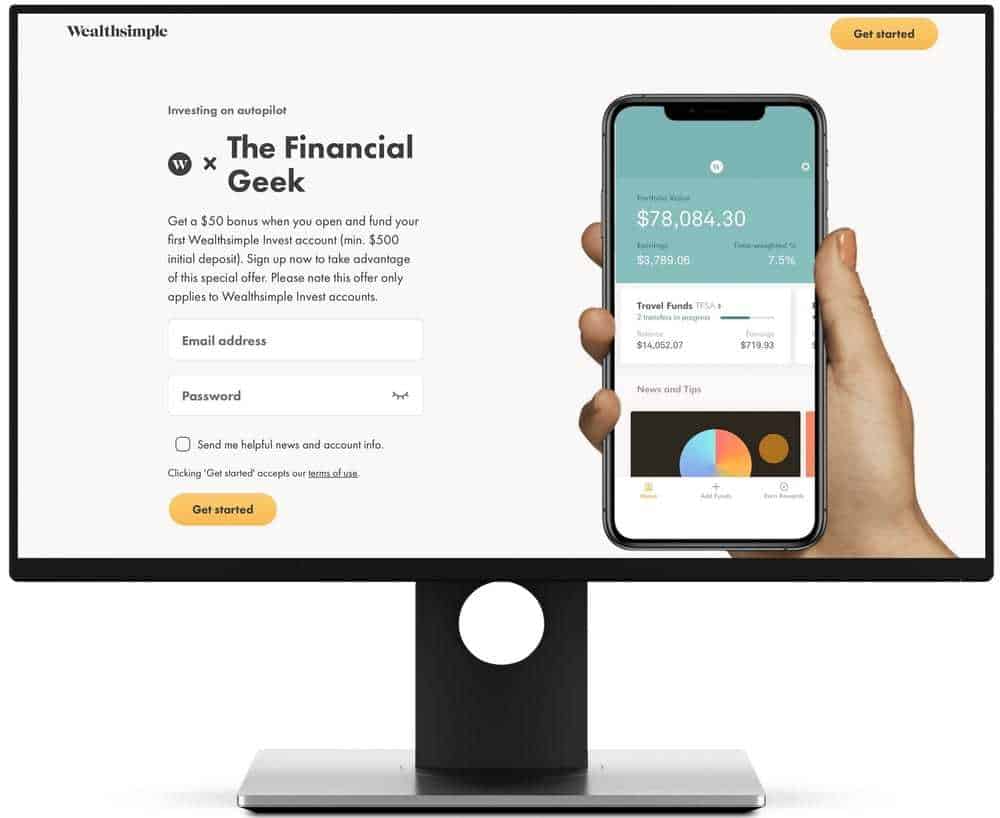 Wealthsimple alleviates the stress of paperwork and allows users to sign up from a phone or laptop by simply answering a few questions.
To learn more about the entire sign-up process and what it entails, check out my article How To Open a Wealthsimple Invest Account. 
Is SimpleTax Trustworthy?
SimpleTax is a trustworthy online tax filing service. Not only is SimpleTax certified by the CRA, but Wealthsimple is also certified by the CRA. 
Being a tax aid agency, SimpleTax acquires massive amounts of user information. To secure their data, SimpleTax uses a 256-bit secure connection as well as a system used as a standard for online banks. Data privacy is at the forefront of SimpleTax's goals and remains a prevalent positive aspect of their services. 
And again, I'm not speaking blindly here. I've used SimpleTax (Wealthsimple Tax now) for the last two tax seasons, and I will be using it again this coming tax season because it's a great, reliable and safe software.
Also through SimpleTax's sale to Wealthsimple a variety of new measures have been put in place to secure the enterprise's data. Data being sent between the company and its clients is also always encrypted. It is also encrypted when the returns are sent to the CRA. 
Conclusion
The bottom line is that SimpleTax is owned by Wealthsimple as they were acquired in September of 2019 for an undisclosed amount from Blucora, Inc.
Thanks for reading folks – I hope you found this article helpful!
Geek, out.