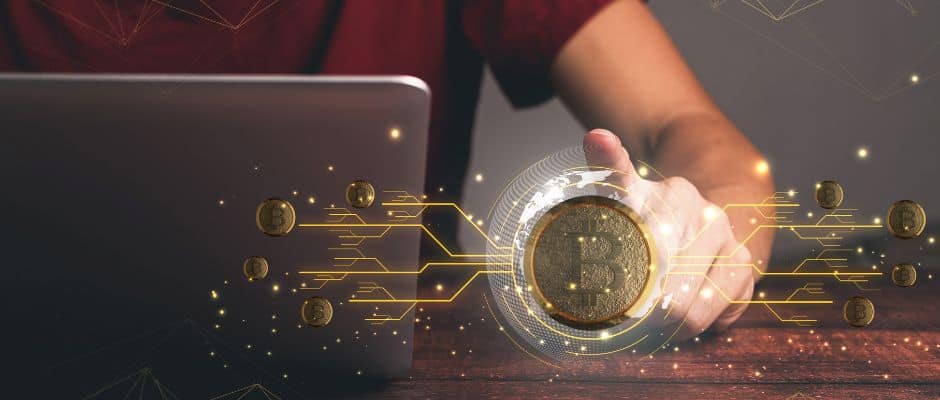 The information contained in this article not intended to be a substitute for legal or financial advice that can be provided by your own attorney, accountant, and/or financial advisor. 
For Canadians who are interested in investing in cryptocurrencies, there are plenty of different exchanges to choose from. For the most part, crypto exchanges can be separated into two broad categories: those that are exclusive to just Canadian investors and those that are global platforms that can also be used in Canada. In this article, I'll be reviewing one site from each of those categories: Newton vs Coinbase.
Newton is a popular Canadian crypto trading app that is new to the scene but has quickly built a strong reputation. Coinbase is a global crypto powerhouse that has established itself as a true industry leader. 
When it comes time for me to decide on a new crypto app to use, I always run through a checklist of criteria: 
What is the selection of cryptocurrencies supported for trading?
Low trading or commission fees and which system they use
A wide range of deposit and withdrawal options
Does the site have customer support if something goes wrong?
A dedication to the security of my investments and personal data
I suggest you come up with a set of your own criteria as well. We all have different strategies, so make sure the platform you decide to use meets all of your needs. 
So without further ado, let's see how Newton and Coinbase compare in 2023. Which platform fits your crypto trading strategy and why there might be an argument for Canadian crypto investors to use both apps?
What is Newton?
Newton certainly does not carry the same brand power as Coinbase, but in Canada, it is definitely gaining popularity. Established in 2018 in Toronto, Ontario, Newton is a crypto trading platform that is exclusive to Canada. In the few years that it has been in operation, Newton has amassed a user base of several hundred thousand Canadian investors.
While Newton has become a popular platform to buy a wide range of cryptocurrencies, it is not a crypto exchange in the traditional sense. There are no crypto trading pairs, so the only way you can trade is from fiat to crypto and then that crypto back to fiat. You also cannot earn or stake your cryptos on Newton, so it's purely a platform for buying cryptos which can then be transferred to other crypto sites.
What is Coinbase?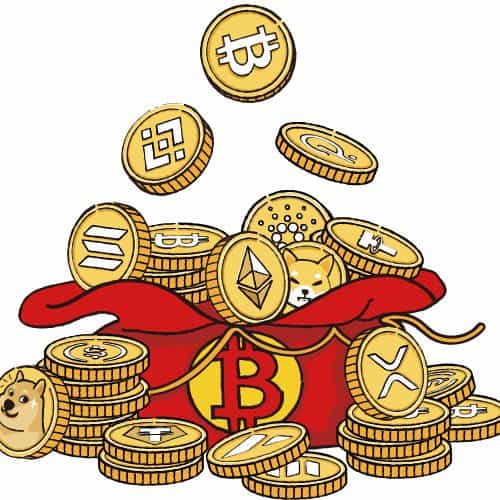 Coinbase needs little introduction in the world of cryptocurrencies. It is the world's second-largest crypto exchange next to Binance when it comes to trading volume. The company was founded in San Francisco back in 2012, and quickly rose to become the largest American crypto exchange. In April of 2021, Coinbase IPO'd on the NASDAQ exchange and has a current market capitalization of about $15 billion USD. 
Since then, Coinbase has built a full suite of decentralized finance products on its platform. These include staking cryptos, a Coinbase Visa Debit Card, and a full NFT Marketplace that launched earlier this year. As of 2023, Coinbase had over 103 million verified users across more than 100 different countries around the world. 
Newton vs. Coinbase: A Detailed Breakdown
When comparing two crypto apps like Newton and Coinbase, we're going to see a lot of similarities, but also a lot of key differences. Remember, when I am reviewing new crypto exchanges, I am checking off the following boxes: 
Cryptocurrency Selection
Trading Fees
Deposits and Withdrawals
Customer Support
Site Security
Are there other things to keep in mind? Sure, but in my opinion, these are the first five things you should be looking at. If a crypto platform can't meet these minimal expectations, it's probably not worth your time. Alright, it's time to take a deeper dive into these two platforms to see which one is better suited for your crypto trading.
1. Cryptocurrency Selection 
One of the most important factors when choosing a new crypto exchange is: which cryptocurrencies can I even trade? Whether you are a Bitcoin maximalist or an altcoin degen, it's always good to know which cryptos are supported for trading. 
Newton
Newton has one of the widest selections of cryptocurrencies available in Canada. It offers support for more than 70 different cryptos, including major ones like Bitcoin, Ethereum, Solana, and Shiba Inu. It also has a long list of DeFi and even gaming tokens like the Sandbox, Axie Infinity, and Decentraland MANA. 
This selection has come a long way for Newton. In the first two years of its existence, it only offered Bitcoin and Ethereum. Its rapid expansion since then should be an encouraging sign for crypto investors, and likely evidence that it will continue to add more coins in the future. 
Coinbase
Coinbase offers more than 150 different cryptocurrencies which can be traded in 450 different crypto trading pairs. It provides access to a number of smaller projects that are not available on Newton but also has some noticeable omissions like Fantom. 
The major difference between the two apps is what you can do with your cryptos on Coinbase. Unlike Newton, Coinbase allows you to earn interest on your cryptos through DeFi staking or liquidity pools. You can also trade on margin by using your Bitcoin as leverage and trade derivatives like futures. 
2. Trading Fees
Trading fees are always important in any kind of trading. For crypto trading, high fees can eat into your long-term gains, especially when you combine this with network gas fees when you try to withdraw your profits. How do Newton and Coinbase compare? Let's take a look!
Newton
This is another major difference between these two platforms. Newton uses a Bid–Ask spread on your investments. What does this mean? Essentially, Newton can create a spread between the price you buy and the price you sell. This spread is where a lot of the company's revenues are captured. 
Newton uses the system to advertise that it does not charge any trading fees for crypto transactions. While this is true, the Bid-Ask spread can potentially be more than your average trading fee. 
Coinbase
The system that Coinbase uses is a Maker/Taker fee, which means that you could see a different fee depending on whether you are buying or selling crypto. But, the thing about this is that the fee schedule is set. The only thing that can have an effect on your trading fees is your trading volume. The more you trade, the less your fees will be. Here is the fee schedule as per Coinbase's website. 
Source: Coinbase.com
As you can see, the Maker/Taker fees drop significantly if you are trading in stablecoins which are cryptos that are pegged to the US Dollar or any other major currency. 
3. Deposits and Withdrawals
A key feature for any brokerage but especially in the crypto industry. The truth is, depositing fiat currency and converting it to cryptocurrencies is still the most common method of acquiring cryptos. Ideally, we'd find a platform that supports a variety of deposit and withdrawal methods with minimal fees. 
Newton
Since Newton is designed for Canadian investors, it offers deposit and withdrawal methods that are friendly to Canadian banking. The primary methods for adding or taking out funds from Newton are bank wire transfers, Interac eTransfer, and direct crypto transfers. Newton has also recently added a pre-authorized bank transfer option which requires you to go through the third-party payment site, Plaid. 
Newton also does not charge any fees for depositing or withdrawing funds. This is aside from network gas fees that cannot be helped. One nice benefit of using Newton is that the platform will cover up to $5.00 in gas fees for any crypto transfers. This is handy when trading in high-gas networks like Ethereum. 
Coinbase
The options for Canadian traders are surprisingly thin on Coinbase. Of course, this is to be expected as Coinbase was originally built for the US banking system. In Canada, you can use a debit card to deposit cryptos but you cannot directly link your bank account. You can also use PayPal or a direct crypto transfer from another wallet.
Coinbase is fairly flexible when it comes to deposit and withdrawal fees. There aren't any direct fees but there is a 1% fee for converting cryptos to fiat currency for withdrawal. Coinbase does not cover any gas network fees.
4. Customer Support
Another critical component in choosing the right crypto exchange: is customer support. When you're first getting started, crypto trading can be confusing and it can have a steep learning curve. Choosing a platform with professional and courteous customer support is certainly an added bonus. 
Newton
I would say Newton's customer support falls under the category of Needs Improvement. There is a live chat function but it is an AI bot that will ultimately just file a support ticket for you. While it can provide you with some direct answers, a majority of Newton's support relies on the Knowledge Base help blog to answer any questions you might have. 
If you are trading outside of business hours, a great way to find support is through Newton's various social media sites. Platforms like Twitter, Reddit, and Discord are particularly active, and there is usually someone in the community who is willing to offer some aid. Newton does not offer direct phone or email support at this time. 
Coinbase
As can be expected from a global crypto platform, Coinbase has some excellent customer support. It offers 24/7 support in most regions of the world and even offers that support in multiple different languages. There is also a 24/7 live chat, toll-free phone numbers, and an email support inbox as well. On top of that, Coinbase also has a healthy presence on social media as well, especially on Twitter. 
5. Site Security
Perhaps the most important factor in choosing a crypto exchange: is whether the site is safe and secure. Plenty of crypto exchanges have been hacked which puts your hard-earned money at risk. How does the site store crypto assets? Is it regulated? These are the types of questions you need to have answered before settling on a Canadian crypto exchange.
Newton
Newton is paranoid over its own frequency and offers off-site, cold storage for most of their assets. As is the norm these days, a majority of Newton's assets are held in offline, cold storage which it runs daily updates. With direct bank integration, Newton is also minimizing the amount of fraud it sees on its platform. 
When using your own personal Newton account, the site suggests you use MFA logins and biometrics when accessing it from your smartphone. As far as Canadian regulations go, Newton is PIPEDA-compliant, is a FINTRAC-registered MSB, and stores all user data in Canada.   
Coinbase
There might not be a crypto platform that focuses more on security than Coinbase does. Since the company was founded in 2012, Coinbase has had a relatively spotless record of being hacked or compromised. The site uses state-of-the-art, industrial cold storage for assets, and even has the Coinbase Vault software which is used by other crypto exchanges to ensure security. 
Coinbase also requires KYC or Know Your Customer information when signing up for an account. It also stresses MFA logins and biometrics when logging in from a portable device. One last layer of security is the fact that Coinbase is a publicly traded company and has its investors to answer to as well. 
Newton Pros and Cons
Pros
Newton has a wide selection of over 70 different cryptos available for trading
No trading fees or transaction fees for deposits and withdrawals 
Newton covers network gas fees for up to $5.00 per trade.
Excellent site security and daily offsite backups give users peace of mind
Cons
No crypto trading pairs means Newton isn't a full crypto exchange
Newton's Bid-Ask spread system can potentially end up being more than trading fees
Customer support could certainly be better 
Coinbase Pros and Cons
Pros
Coinbase is one of the largest and strongest crypto brands in the world
It prioritizes site security and the protection of its users' data and investments
Has an excellent help and support system for customers learning how to trade cryptos
A lot of deposit and withdrawal methods for users in any region
Cons
Canadians cannot direct deposit from bank accounts or use Interac eTransfer
Coinbase does have higher fees than other major crypto exchanges
Its fee system rewards those who trade more on the site
Conclusion: Newton vs Coinbase
In the end, your choice will likely come down to what your crypto trading strategy is. If you are a buy-and-hold investor in Canada, then Newton might offer enough to keep you satisfied. It offers over 70 different cryptocurrencies and does not charge any fees for trading. 
On the flip side, it is hard to compare with a brand like Coinbase which has over 103 million users around the world. If you would like advanced trading strategies and trading pairs, as well as the ability to earn by staking and offering liquidity, Coinbase is probably what you are looking for. 
Ultimately, there is nothing saying that you can't use both platforms for your crypto portfolio. Buying cryptos is easier on Newton. Moving them to Coinbase afterwards to take advantage of staking and earning could be the best overall strategy for crypto investing in Canada. 
I hope you learned a thing or two about Newton and Coinbase today!
Geek, out.