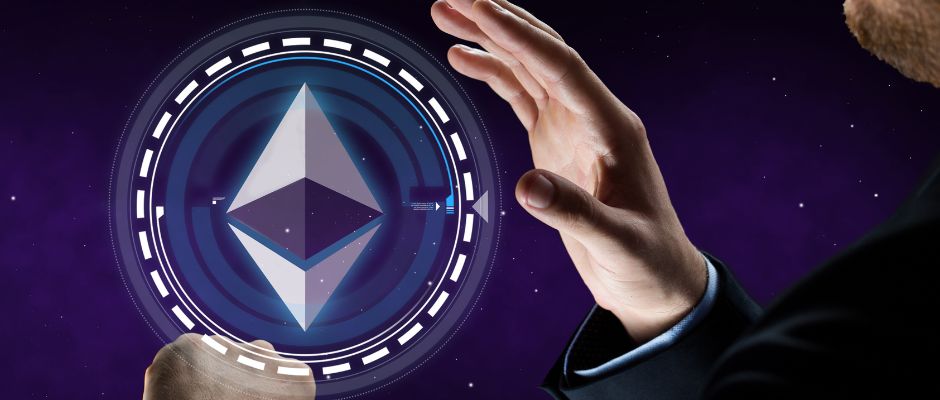 Staking is a popular way for investors to earn rewards on their crypto investments. Think of it as earning interest or a dividend on cryptocurrencies. Ethereum is the second largest crypto blockchain by market cap and the largest by total market value when you include DeFi and NFTs. 
Staking your Ethereum on Coinbase is a great way to earn extra ETH rewards just by holding your tokens on the exchange. According to Coinbase, Ethereum is the single most-staked asset on its platform so there are plenty of crypto investors staking their ETH.
Start Staking Etherum on Coinbase Today ($5)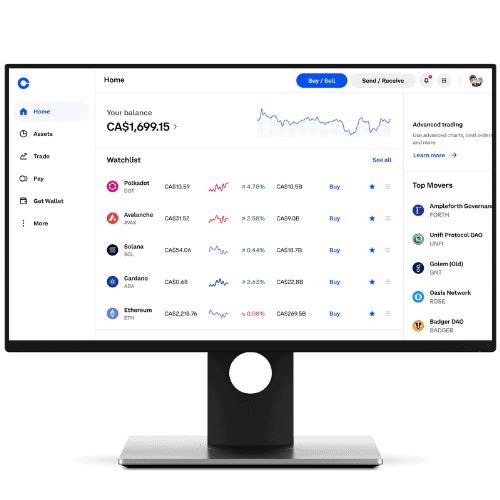 Earn a $5 in Bitcoin with Your Sign-up
Coinbase is the easiest place to buy and sell cryptocurrency. 
Schedule buys daily, weekly, or monthly.
Send and receive crypto to external wallets
Great Mobile experience
Protected by insurance
That's right, Coinbase will pay you a return on your ETH investment just for holding it in your Coinbase account. Ethereum is not the only crypto you can stake on Coinbase, but it is certainly the most popular! 
Should You Stake Ethereum on Coinbase?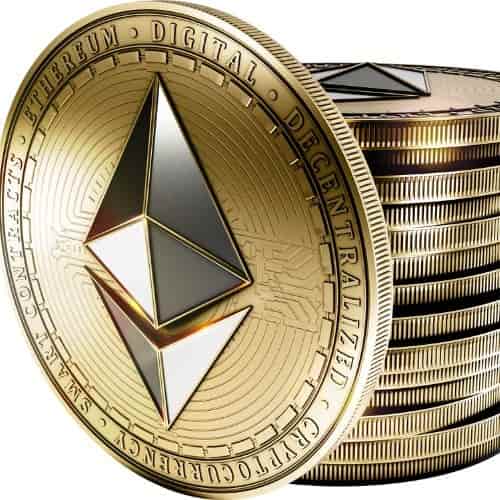 If you're planning on holding your Ethereum investment for the long-term, why not take advantage of Coinbase's 5.0% Annual Percentage Rate or APR? But if the return on staking isn't enough to convince you, there are additional benefits to staking your ETH as well!
Staking Ethereum helps to contribute to the security of the blockchain network. As Ethereum moves to a Proof of Stake protocol from a Proof of Work network, ETH holders can become transaction validators. Staking is the primary way in which this is accomplished and it helps to maintain the integrity of the blockchain.
Recommended Financial Geek Article: Can You Stake Cardano [ADA] on Coinbase?
What Happens When You Stake Ethereum on Coinbase?
When you stake your Ethereum in a Coinbase staking pool you are provided with rewards. For Coinbase users, you will be rewarded in Ethereum 2.0 or ETH2 tokens. There isn't anything fundamentally different about ETH2 tokens right now.
After the Ethereum Merge takes place, the protocol will be completely reliant on a Proof of Stake network. This will also be when ETH tokens and ETH2 tokens will merge into one token. As of now, ETH and ETH2 will have the same value until the merge takes place. 
In the meantime, when you stake Ethereum on Coinbase you will receive regular rewards of ETH2 tokens from the platform. This is a great way to continue to stack more ETH in your Coinbase wallet. For those who are bullish on ETH for the long-term, staking on Coinbase is a hassle-free way of building your position.
How Much Ethereum Do You Need to Stake on Coinbase?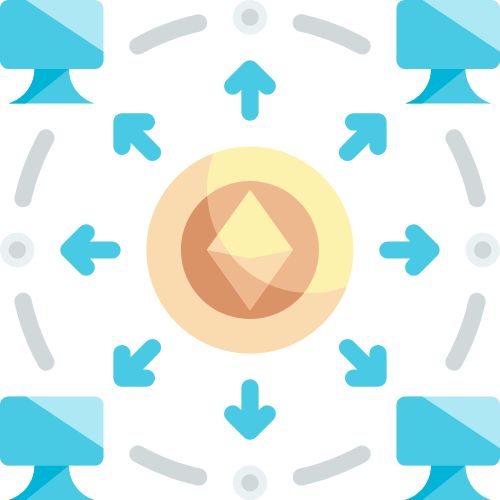 On Coinbase there is no minimum amount of Ethereum that you need in order to begin staking. Some platforms will require a minimum amount to stake. For example, sites on the Beacon Chain can require you to stake 32 ETH to stake as an independent node. 
Given that most people probably don't have 32 ETH to stake, Coinbase offers a nice alternative. Instead of a minimum amount, it has a maximum amount of ETH to stake that fluctuates constantly based on how much ETH is currently staked.
So whether you have 0.01 ETH or 100 ETH, Coinbase operates the nodes so all you have to do is stake the ETH you own in your Coinbase account. It really is a win-win situation for bullish ETH investors! 
How Much Does Coinbase Pay to Stake Ethereum?
Coinbase pays out an APY of about 5.0%, although this figure does fluctuate throughout the year. Most investors are probably pretty happy with that considering cryptos don't really have any other ways of accumulating extra income. 
This 5.0% APY does pale in comparison to running an independent node which can net you an average yield of 10% APY. Just keep in mind most nodes will require the 32 ETH minimum investment. 
Once the Ethereum Network moves to Proof of Stake following the Merge, it is expected that staking rewards will rise although not as much as first anticipated.
Is it Safe to Stake Ethereum on Coinbase?
Anytime you are investing in cryptos there is a risk of losing your initial investment. While there is a much smaller chance of losing your investment with major networks like Ethereum, anything is possible.
Always only invest what you are willing to lose, because as I talk about in my article here, you can in fact lose money staking crypto.
There are a couple of things that make ETH staking a bit riskier. The first is called slashing, and it happens when the network penalizes at the protocol level for a validation failure. Luckily for users, Coinbase has taken strong measures to avoid slashing and it will even refund some losses to users due to slashing.
Other risks include Coinbase getting hacked, although platform security is something that Coinbase prides itself on. You also cannot access the ETH you have staked to use for investments or other transactions. Staking rewards are also a taxable form of income so you may receive a 1099-MISC form from Coinbase come tax season. 
Conclusion: Should You Stake Ethereum on Coinbase?
If you are asking this question you likely already have some ETH invested in the Coinbase platform. If you aren't planning to sell your ETH anytime soon, why not sign up to get on the waitlist for Coinbase Ethereum staking.
It's not available in every market, but if it is in yours then it is worthwhile to earn those rewards.
Remember, staking Ethereum on Coinbase isn't only about rewards. It ensures the security of the protocol by validating transactions through Coinbase's nodes. Simply by staking your Ethereum investment, you are making the crypto and DeFi space a better and safer place.
If you are like most investors and do not have the 32 ETH to run an independent node yourself, then Coinbase is an excellent place to start. All you need is a Coinbase account and live in a market where ETH staking is running. 
Stake on and Geek out!