There were a lot of expectations for the Cardano crypto project when it first launched back in 2017.
The reason why? Well it was founded by one of the original co-founders of Ethereum, Charles Hoskinson. Soon, crypto enthusiasts began to make price targets for Cardano's native token, ADA.
Today we're here to answer the question: will Cardano ever reach $100?
If it does, it likely won't be for quite a few years. Since its launch in 2017, Cardano's price hasn't seen the same major gains that other crypto projects have. Part of the reason is due to a high circulating supply of ADA, as well as delayed utilities and use cases for the token. 
Remember what I always like to say about the crypto industry: never say never.
But for a token that's only trading at around $0.45 and has a market capitalization of $15 billion, I wouldn't count on it hitting $10 let alone $100 anytime soon.  (As of September 2022 – see here for current price and market cap)
Will Cardano Reach $100?
The only thing stopping me from giving an adamant answer on this is that cryptos like Dogecoin have made larger gains in a shorter amount of time. Nobody ever thought that Doge would reach an all-time high price of $0.74, but it did so in convincing style. Sure, it's lost almost all of those gains by now, but it also remains a top ten crypto market cap, just slightly behind Cardano. 
For Cardano to trade at $100, we'd have to see a significant reduction or burning of ADA tokens. With a current circulating supply of 33.7 billion ADA tokens, a price of $100 would send Cardano's market cap to more than $3 trillion.
To put that in perspective, this is more than the entire crypto industry combined right now. 
It is often a flaw in the price targets from the casual crypto trader. While everyone is looking for price growth like we've seen from Bitcoin, Ethereum, or even Shiba Inu Token, they often do not take into account the simple rules of market capitalization.
For Cardano to reach $100 in the near future, we would need one heck of an epic crypto bull run!
How High Can Cardano Go Long-Term?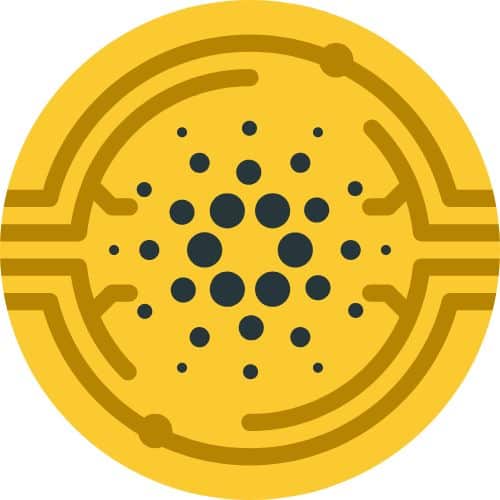 So long-term price targets are a little bit different.
Things can change for the project and mechanisms can be implemented to affect the long-term supply. Unfortunately, it doesn't seem like Cardano will ever build in a burning mechanism like with Ethereum or Shib.

Cardano follows a capped supply system like Bitcoin and the total maximum supply of ADA is 45 billion. Once the supply is fixed at 45 billion, it is anticipated that a rise in demand will potentially cause the price to rise as well.
How much it can rise by is the real question that investors are asking. 
Most believe that even $10 is a stretch since that would almost displace Ethereum as the second largest crypto in the world. Given how much we use Ethereum for things like DeFi, dApps, and NFTs, it is unlikely that Cardano will ever replace Ethereum. High single digits for Cardano would be a great achievement, considering the all-time high price for ADA is $3.10.
What Experts Think About the Potential of Cardano
The question that has plagued Cardano since its inception is what utility the network has. Smart contracts set Ethereum apart from its competition for years, and Cardano only managed to add these in late 2021. The Cardano DeFi environment is lacking and its NFTs and dApps are minimal compared to those on Ethereum and Solana. 
Cardano has a great reputation as one of the earliest adopters of a Proof of Stake consensus mechanism. This means that it is much more energy efficient and environmentally friendly, compared to Proof of Work networks like Bitcoin.
Cardano had the largest Proof of Stake network for a while, which allowed it to earn a reputation as a green blockchain. 
But Cardano is also slow and methodical when it comes to development and implementation. Many investors have moved on from Cardano as it just has not managed to provide any meaningful returns. While the long-term opinion on Cardano is fairly bullish, investors will certainly need to exercise patience when holding ADA in your portfolio. 
Is Cardano a Good Investment?
In terms of if you are buying Cardano at a lower cost now to make a profit in the future, then yes, Cardano is probably a good investment right now. It seems fairly obvious that Cardano will be trading at a higher price once the next crypto bull market hits. At what price levels is anyone's guess. 
And by the way, while I have you – THIS IS NOT FINANCIAL ADVICE! Is Cardano a good investment, I have absolutely no idea, but yes, I invest in it because I do think it it will rise in price during the next bull market, but I very likely could be wrong, so please do your own research before making any decisions on this.
The introduction of smart contracts certainly helped Cardano achieve legitimacy and opened the doors for DeFi projects and other decentralized applications. One benefit of holding ADA is that you can stake it, either on a centralized platform or directly in your Cardano wallet, to earn more ADA over time. Staking is similar to earning interest on your fiat currencies, and is a major plus for Proof of Stake networks. 
If you are buying Cardano now and hoping it will rise to $100 one day, you will likely be sorely disappointed. Even at the peak of the most recent bull run, Cardano topped out at $3.10. Until the next bull market arrives, expect a long period of sideways trading and consolidation for most altcoins. 
Conclusion: Will Cardano Reach $100?
While nothing is definitive in the crypto world, it's probably safe to say that Cardano will not hit $100 anytime soon, or ever. This is not to say that it is a bad crypto project to invest in. I would just temper expectations on how high the token can actually rise!
Thanks for reading y'all!
Geek, out.