Ever since Dogecoin hit an all-time high price of $0.73 last year, investors have been wondering just how high it can go. Doge is already the twelfth largest cryptocurrency with a market cap of $17 billion.
But can we really begin to consider Doge as the next Bitcoin? To be honest, probably not.
While I know that anything is possible in the wild world of cryptos, Doge does not have the utility or capped supply to ever compete with a market like Bitcoin. It's been a nice story and is still a fun project to be invested in, but Doge will never be the next Bitcoin.
Want to Start Trading Dogecoin? Try Coinbase Today ($5)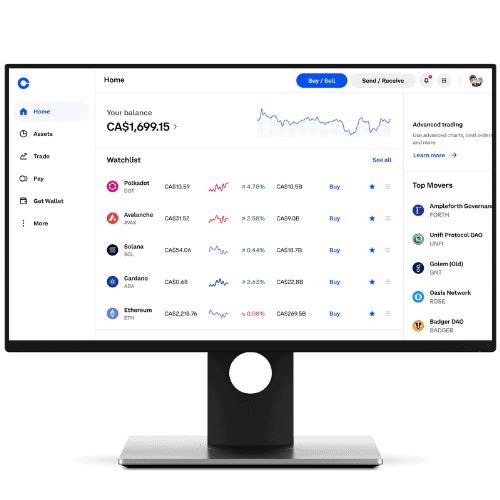 Earn a $5 in Bitcoin with Your Sign-up
Coinbase is the easiest place to buy and sell cryptocurrency. 
Schedule buys daily, weekly, or monthly.
Send and receive crypto to external wallets
Great Mobile experience
Protected by insurance
Don't tell that to rabid Dogecoin fans though. The crypto has one of the most devoted groups of HODLers in the crypto world. It even counts Tesla CEO Elon Musk as one of its most famous supporters. But even with all this fanfare, it's doubtful DogeCoin will ever reach the value of Bitcoin. 
Popular Financial Geek Article: Why the Heck is Bitcoin so Popular?
Could Dogecoin Be The Next Bitcoin?
Like I said, never say never in the crypto world. Two years ago nobody would have suspected DogeCoin would be worth as much as it is today. But to be able to reach the dizzying heights of Bitcoin is asking a bit much for this crypto that was originally started as a joke project. 
The funny thing is, Dogecoin is kind of a distant relative of Bitcoin. While Bitcoin is the oldest crypto project, Dogecoin uses the same Proof of Work mining to create new tokens. Some of the other aspects of Bitcoin were removed by the Doge founders, but I'll go over that a bit later.
One Thing of Note: Doge is planning a move to Proof of Stake mining at some point in the future. This could add some utility such as staking, but what this looks like for Doge remains to be seen. 
In terms of global acceptance for payments or even just as a store of value, DogeCoin will likely never compare to Bitcoin. Doge is not accepted at nearly as many retailers and will never have the serious institutional backing that Bitcoin has. 
How is Dogecoin Different from Bitcoin?
Where do we start?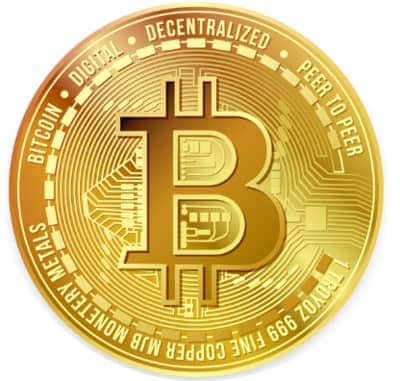 For once, the single most important feature of Bitcoin is that it has a capped supply at 21 million coins. No matter what happens, there will never be more Bitcoin created once all of them have been mined. For Doge, this was one feature that was removed by the creators. Right now, there are 132 billion DogeCoin in circulation with no cap on this supply.
DogeCoin has no real utility. Ethereum maximalists will argue that Bitcoin has no utility either but you can definitely make the argument that it is a currency now. Bitcoin's Proof of Work network does not allow smart contracts so the blockchain has very little use cases other than creating and storing Bitcoin. 
Finally, as mentioned, Bitcoin has major institutional support. It has major companies like Tesla, Block, and PayPal supporting its system, and even has some large banks holding it on their balance sheets.
With this kind of support, Bitcoin has been adopted as the largest digital currency in the world today. 
How is Dogecoin similar to Bitcoin?
First, I mentioned they are relatives. Dogecoin was designed to be built on the same type of Proof of Work blockchain as Bitcoin, although the developers made mining the token slightly easier. This reduced the barriers of entry to traders who wanted to hold DogeCoin. 
Both tokens are accepted as payment methods by retailers. Obviously Bitcoin is accepted at more locations, but DogeCoin is gaining some popularity. It is famously accepted by companies like Tesla and AMC. It's an easy crypto to make payments with, but unfortunately, most companies don't really want to deal with converting the Dogecoin to fiat currency. 
Finally, both Dogecoin and Bitcoin have very loyal followers. Dogecoin maximalists truly believe it can be one of the top cryptocurrencies, even though it already is by market cap. Bitcoin maximalists believe Bitcoin is the one true crypto as well.
Are either correct? Probably not, but don't tell them I said that!
So How Big can Dogecoin Get?
This is the billion dollar question isn't it? Can Dogecoin continue to climb and overtake other cryptos like Terra, Solana, or even Ethereum? A lot of things would have to happen for that to ever come to fruition. Perhaps another major pump from Elon Musk would do the trick.
DogeCoin, in my opinion, has reached its plateau. It simply does not have the same utility that these other blockchains have. Without smart contracts, Doge will not be able to run DeFi, NFTs, or any other dApps on its network. 
I foresee a similar decline as other cryptos like Litecoin. Not only that but there are other meme tokens that are starting to gain on Doge. For example, Shiba Inu Token has the same rabid following but is built on the Ethereum blockchain so it has smart contracts and the ability to build on its network. 
But again, this is just what I think, in no way shape or form is this financial advice and you should always speak with a financial advisor or expert (two things I am not) before making crypto buying decisions.
Related Financial Geek Article: Will Shiba Inu (SHIB) Ever Reach $100? (No It Won't)
Conclusion: Could Dogecoin Become the Next Bitcoin
In a word, no. My apologies to all of the DogeCoin fans but it can never be compared to Bitcoin. This really should not come as a surprise and honestly, Doge has been on a historic run already. If you didn't sell Doge after it hit its all-time high price of $0.73 then I'm not sure what else you are awaiting for!
With that being said, DogeCoin is an awesome project and it's amazing to see how high it went. It is one of the great things about the crypto world that a project that was started as a joke, could become the twelfth highest crypto market cap in the world. It is a testament to decentralization and crypto traders around the world! 
Geek, out.