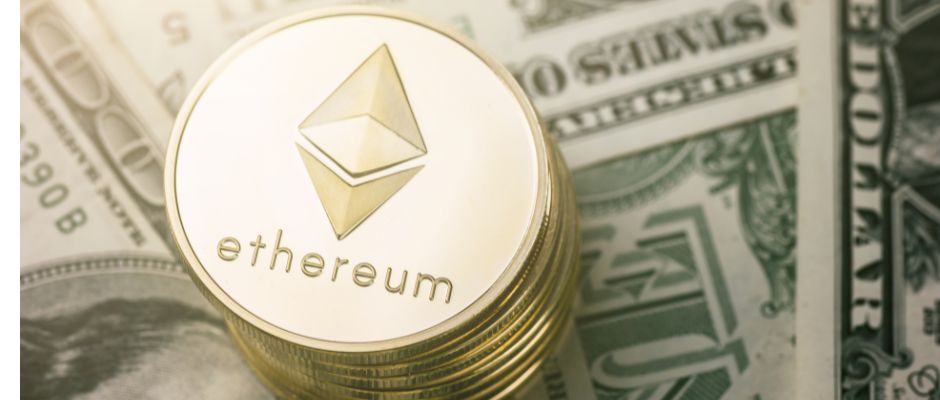 Ethereum is the world's second most popular cryptocurrency, trailing only Bitcoin in total market capitalization. However, many crypto enthusiasts argue that Ethereum is actually a more functional cryptocurrency than Bitcoin and will one day take over the top spot.
As such, Canadian investors may be wondering if they can get in on the Ethereum action through a Wealthsimple account.
Wealthsimple has Ethereum. In fact, with its February 2022 release of crypto wallets, Wealthsimple gives self-directed investors far more control over their Ether than most other full-service fintech platforms. 
Using Wealthsimple, you can either trade Ethereum within the platform like an investment or with the freshly released crypto wallets, you can store your Ether off the platform and use or trade it like a true digital asset.
Read on to find out all you need to know about Ethereum on Wealthsimple 
Is Ethereum on Wealthsimple Crypto?
Yes, Ethereum is on Wealthsimple Crypto. There are a couple of ways to invest in Ethereum on the platform.
The first is to simply buy and sell Ethereum ETFs held by the platform. This service has been around for several years and is a simple way for people to invest in Ethereum for those who don't want to get into the mining or cold storage aspects of cryptocurrency.
Note: Although trading Ethereum involves opening a Wealthsimple Crypto account separate from your basic trade account, once the Crypto account is established, you can make trades just like stock trades through your basic Wealthsimple account, all under one platform.
Start Trading Crypto with Wealthsimple Crypto Today ($25)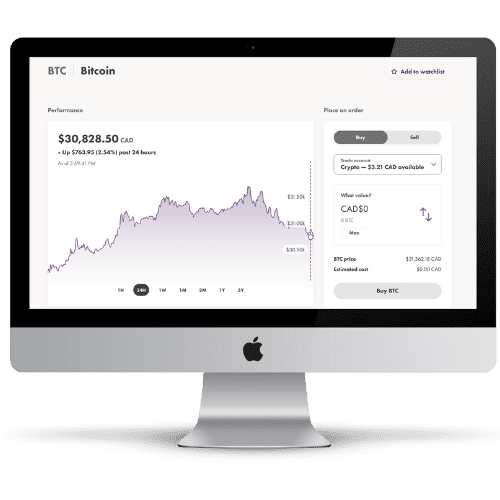 Earn a $25 Bonus with Sign – Up
Canada's first regulated crypto trading platform.
Trade Bitcoin, Ethereum, Dogecoin and 50+ coins
Send and receive crypto to external wallets
Get up to $5,000 instantly
All-in-one pricing
This is a great service because it allows investors to delve into the crypto-sphere without having to set up a crypto only account somewhere else. It also makes it easy for investors to quickly convert their crypto holdings back to CAD, as Ether trades work nearly identical to stock or ETF trades within the Wealthsimple platform.
Nonetheless, while the simplicity of trading Ethereum in this manner is appealing to many novice crypto investors, it is insufficient for more hardcore crypto enthusiasts who want control of their digital keys.
Hence, in February 2022, Wealthsimple introduced crypto wallets to its platform.
Using this service, those who purchase crypto on Wealthsimple can transfer their digital keys to their unique hosted wallets, giving them proprietary control over their Ether. In addition, users with crypto wallets can now move crypto purchased elsewhere onto their Wealthsimple account.
Can I Sell My Ethereum on Wealthsimple Crypto?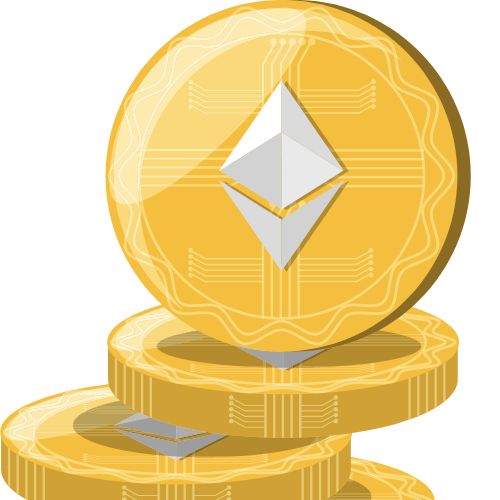 Yes, you can sell your Ethereum on Wealthsimple Crypto. 
As always, if you are investing in Ethereum on the platform through one of its indexed funds, you can easily sell your position for cash, based on Ethereum's current market price.
With the new crypto wallets, you are able to sell Ether bought off platform on Wealthsimple Crypto. Simply transfer your digital keys to your new Wealthsimple crypto wallet to make a sale through the platform.
Can I Transfer Ethereum In and Out of My Wealthsimple Account?
With the new Wealthsimple crypto wallets, you can now transfer Ethereum in and out of your Wealthsimple account.
This is a service that few full-service, self-directed trading apps provide.
To date, crypto wallets are generally only offered by crypto-only trading platforms. Most full-service trading apps only allow buying indexed positions in Ethereum. So Wealthsimple is definitely a leader in this regard. There are countless reasons why it is exciting to be able to transfer Ether in and out of your Wealthsimple account.
Suggested Financial Geek Article: Can You Buy Ethereum on Questrade? [Fully Explained]
Let's give a couple of examples.
Say that you want to play a video game that only accepts payment via the Ethereum blockchain. You can now buy your Ether on Wealthsimple, transfer it to your crypto wallet, and move it to your gaming platform for use.
On the flip side, say that you sold something online as an NFT. If the NFT was sold using the Ethereum blockchain, you can then transfer this currency back to your Wealthsimple crypto wallet and sell it for CAD, if you so desire.
Pretty exciting stuff!
Does It Cost Money to Buy Ethereum on Wealthsimple Crypto?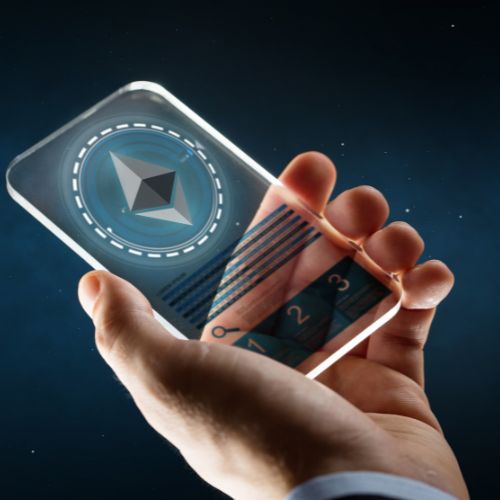 It does not cost money to buy Ethereum on Wealthsimple crypto. In fact, like every other type of security on the platform, crypto transactions are commission free.
However, it is not necessarily "free" to buy Ethereum on Wealthsimple Crypto. Anytime you purchase Ethereum on Wealthsimple Crypto, the platform will capture the spread as a form of payment for its service.
What is a Spread?
A spread is the difference between the ask price and bid price for an asset. The ask price is the minimum a seller is willing to accept for an asset, while the bid price is the maximum that the buyer is willing to pay.
Usually, a spread results in liquidity issues. If a spread exists and buyers and sellers cannot agree on a common price, then a trade won't execute. However, in the case of Wealthsimple Crypto, the platform executes the trade and keeps the spread as their fee.
Let's make a simple example for how this works. Say you have $1,000 CAD you want to use to buy Ethereum. Instead of getting $1,000 worth of Ether, Wealthsimple will use your funds to purchase, say,  $995 worth of Ether and keep the $5 "spread" as their fee for facilitating the transaction.
So while there are no upfront fees or costs associated with buying Ether on Wealthsimple, just be aware that you will not receive quite as much Ether as you thought due to this somewhat hard-to-understand service fee. 
Buy Ethereum on Wealthsimple Crypto Today!
With the release of crypto wallets in February 2022, Wealthsimple now provides customers with unprecedented control of their crypto assets, allowing users to not only invest in Ethereum on the platform, but transfer their digital assets to cold storage for use off of Wealthsimple, as well.
For this reason, it is truly at the forefront of self-directed trading platforms, many of which only allow crypto trading within their own network. If you want to put your Ethereum to practical use, open up a Wealthsimple Crypto account and start trading today!
Geek, out.
Start Trading Crypto with Wealthsimple Crypto Today ($25)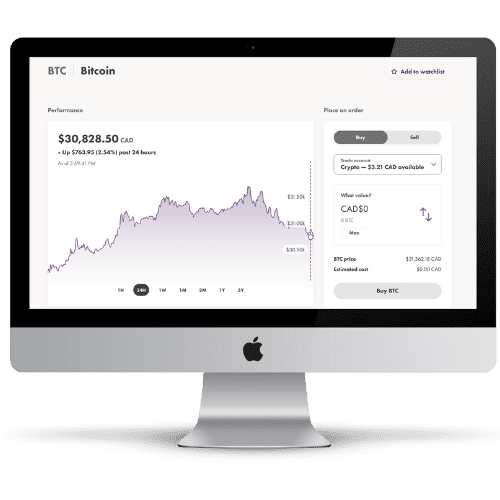 Earn a $25 Bonus with Sign – Up
Canada's first regulated crypto trading platform.
Trade Bitcoin, Ethereum, Dogecoin and 50+ coins
Send and receive crypto to external wallets
Get up to $5,000 instantly
All-in-one pricing