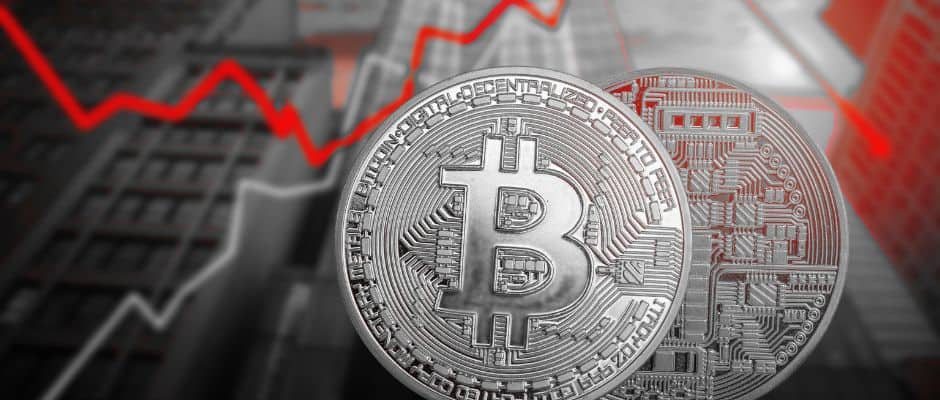 If you are a crypto investor in Canada you certainly have a long list of crypto exchanges to choose from. But which crypto exchange is the right one for you? You have plenty of things to consider including trading fees, deposit methods, crypto selection, and if there is a mobile app. This article will compare these features for two Canadian crypto staples: Bitbuy vs Shakepay.
With so many options available to Canadian crypto investors, you really need to narrow down exactly what you need from your platform. Ask yourself some simple questions and you'll soon realize exactly what it is you are searching for:
Does the exchange offer the cryptos I want to trade?
Is depositing and withdrawing funds made easy?
How much will I have to pay in trading fees?
Is this crypto exchange safe?
You'll probably have more questions but these make for a great starting point. In this article, I'll be comparing two well-known Canadian crypto exchanges: Bitbuy and Shakepay. Each platform has its own benefits and drawbacks, which I will cover at the end of the article.
Well, what are we waiting for?  Let's get started!
What is Bitbuy?
Bitbuy is a popular crypto exchange that was established in 2016 and is based out of Toronto, Ontario. This exchange is what most would refer to as a traditional crypto trading platform. It is designed to be used by both novice and advanced crypto traders alike, although with its ProTrade offering, it seems to lean towards traders with more experience.
In March 2022, Bitbuy was acquired by WonderFi. The acquisition has provided Bitbuy with plenty of capital to continue to improve the experience for its customers. With over 400,000 Canadian crypto investors and counting on its platform, Bitbuy is cementing itself as one of the leading exchanges in Canada. 
What is Shakepay?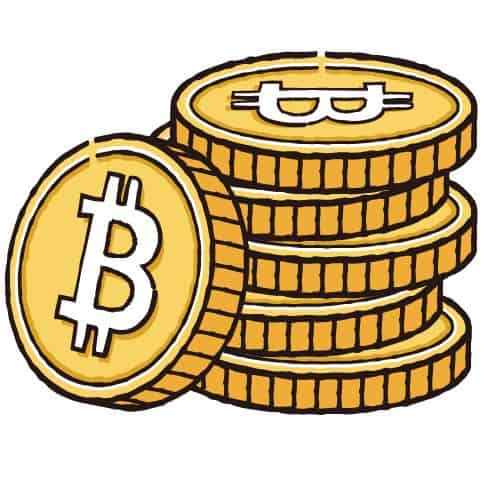 Shakepay is a Canadian crypto app that was founded in 2015 in Montreal, Quebec. This is certainly one that we would refer to as a non-traditional crypto exchange. Compared to other exchanges, Shakepay only offers its users the ability to trade in either Bitcoin or Ethereum.  That means no DeFi tokens, no dog coins, and no pump-and-dump schemes on this platform. 
While Shakepay is limited in its crypto offerings, it makes up for it with its other financial features. Rather than just limiting itself to a crypto exchange, Shakepay is moving into things like digital payments through its Shakepay Visa Debit Card and money transfers to other Shakepay customers through their @shaketags. With over 1 million Canadians using the Shakepay app, it has certainly been a popular way for new users to wade into crypto investing. 
Bitbuy vs Shakepay: a Detailed Breakdown
It's time to get into the nitty gritty of each site. In this next section I'll be going into details for each exchange and reviewing the following features:
Cryptocurrency Selection
Trading Fees
Deposits and Withdrawals
Customer Support
Site Security 
1. Cryptocurrency Selection
One of the most important factors when choosing a new crypto exchange is: which cryptocurrencies can I even trade? As you'll see in this first comparison, each platform is designed with a different user in mind. 
Bitbuy
Crypto selection on Bitbuy is no joke. It supports trading for 36 of the largest cryptocurrencies on the market including BTC, ETH, SOL, and ADA. With a larger selection of cryptos to choose from, Bitbuy is certainly appealing to its retail traders. 
Bitbuy does offer a couple of premium account tiers for more advanced users. The Bitbuy Pro account provides real-time trading data with charts from TradingView. Bitbuy Private Wealth is an OTC market for crypto whales and institutional investors. 
Here is a full list of the cryptocurrencies that Bitbuy offers for trading:
Bitcoin
Ethereum
AAVE
ApeCoin
Avalanche 
Axie Infinity
Basic Attention Token
Bitcoin Cash
Cardano
Chainlink
Compound 
Curve DAO
Decentraland
Dogecoin
EOS
Fantom
Litecoin
Maker
Polkadot
Polygon
Solana
Stellar Lumens
SushiSwap
USDCoin
Uniswap
Shakepay
As mentioned, Shakepay is certainly taking a more unique approach to crypto investing. This Canadian site only allows trades to invest in Bitcoin or Ethereum. It shows that Shakepay is targeting long-term investors of the two blue-chip tokens.
Shakepay also offers a couple of other ways to earn rewards that are paid out in Bitcoin. The Shake feature is popular and will pay out an increasing amount of Bitcoin to the user on each consecutive day. This is a big reason for Shakepay's popularity and the driving force behind the platform's quirky name.
2. Trading Fees
Trading fees are always important in any kind of trading. For crypto trading, high fees can eat into your long-term gains, especially when you combine this with network gas fees when you try to withdraw your profits. How do Bitbuy and Shakepay measure up when it comes to trading fees? Let's take a look!
Bitbuy
Bitbuy has a fairly complex fee schedule although it is similar to many other crypto exchanges. This is because it uses a tiered fee schedule which provides lower fees for higher trading volumes. Essentially, the more you trade the lower your fees will be. 
The basic fee for both Express traders and Pro traders is 0%-1.5%. If you trade $5 million or more, you pay 0% in maker fees and 0.10% in taker fees. If you trade $250,000 or less, you pay 1.5% trading fees per transaction. These fee tiers and trading volume is calculated over the past 90 trading days.
Shakepay
Shakepay is a commission-free crypto app which means you do not pay any additional fees when you buy or sell Bitcoin or Ethereum. So how does Shakepay make its money? It's not a traditional exchange so it can set the buy and sell prices of crypto assets. 
It captures these small differences in every transaction which brings in revenues that are similar to trading fees. Depending on your style of trading, you might prefer this system or you might prefer a set fee schedule like Bitbuy employs.
3. Deposits and Withdrawals
A key feature for any brokerage but especially in the crypto industry. The truth is, depositing fiat currency and converting it to cryptocurrencies is still the most common method of acquiring cryptos. Ideally, we'd find a platform that supports a variety of deposit and withdrawal methods with minimal fees.  
Bitbuy
Bitbuy offers several popular methods of depositing funds into your trading account. The best part? All deposits are free with Bitbuy. Whether it is by crypto transfers, wire transfers, or Interac eTransfer, there are no additional fees for funding your account. 
For withdrawals, it depends on the method you use. For fiat currencies, Bitbuy typically charges a 1.5% withdrawal fee. As for crypto withdrawals, each cryptocurrency has its own transaction fee as well as a network gas fee if applicable. 
Shakepay
As for Shakepay, the trend of commission-free continues with deposits and withdrawals. That's right, there are no charges for depositing or withdrawing using Interac eTransfer, wire transfer, or crypto transfer.
In addition to these methods, you can also Shakepay a Friend, which means sending cryptos or cash directly to another Shakepay user. Again, there are no fees for using Shakepay a Friend as a method either.  
4. Customer Support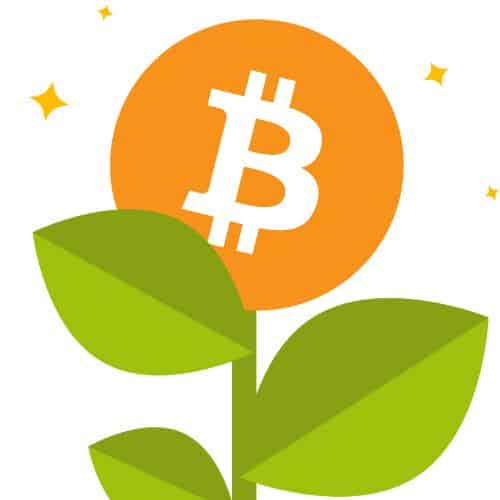 Another critical component in choosing the right crypto exchange: is customer support. When you're first getting started, crypto trading can be confusing and it can have a steep learning curve. Choosing a platform with professional and courteous customer support is certainly an added bonus. 
Bitbuy
Customer support for Bitbuy isn't quite as involved as I've seen on other platforms. There is no Live Chat function, there is just an Email link to submit a request for help or assistance. The site does have plenty of resources, including tips and instructions on how to trade cryptos.
In an ideal world, having more customer support would be nice, especially if the request is an urgent one. Unfortunately for users, they will likely need to find the answer to their question on BitBuy's 'How Can We Help' support page.
Shakepay
Shakepay has a Live Chat feature right on its homepage, although this is only operational during office hours in the Canadian time zones. If you have a question outside of office hours, you can Leave a Message and the Shakepay support advises you of when they are next available to answer questions. 
In addition to this, Shakepay has a blog with plenty of helpful articles that will probably answer your question. You can also reach out to the community on social media platforms like Discord, Reddit, and Twitter.  
5. Site Security
Perhaps the most important factor in choosing a crypto exchange: is whether the site is safe and secure. Plenty of crypto exchanges have been hacked which puts your hard-earned money at risk. How does the site store crypto assets? Is it regulated? These are the types of questions you need to have answered before settling on a Canadian crypto exchange.
Bitbuy
It's always nice to see a crypto exchange take its security seriously and that is what Bitbuy does. Over 95% of its crypto assets are held in cold storage vaults offline. All Bitcoin assets are fully insured by a policy that is provided by BitGo. 
Bitbuy also uses cloud servers that are completely compliant with ISO, SOC, and FIPS, and undergoes regular audits of its site. Finally, Bitbuy is Canada's first registered marketplace for crypto assets and is also FINTRAC compliant. 
Shakepay
Shakepay also keeps a majority of its crypto assets in offline cold storage that is held in segregated accounts. The company also owns a strong insurance policy that covers crypto balances and assets in cold storage if they are ever attacked. 
In terms of your personal Shakepay account, the site offers several security measures including multi-factor authorization for logins, email confirmations for transactions, and PIN or biometric unlocks for the mobile app. 
Bitbuy Pros and Cons
Pros
Bitbuy supports the trading of 36 of the largest cryptocurrencies on the market.
There are zero fees for depositing funds into your Bitbuy account.
Highly-rated desktop and mobile apps allow you to trade at home or on the go.
Bitbuy offers something for everyone whether you are a beginner or a Pro trader.
Great security with cold storage, crypto-insurance, and FINTRAC compliance. 
Cons
Withdrawal fees can add up to 1.5% per transaction from Bitbuy.
The selection of cryptocurrencies could be better but is still strong. 
Customer support could be more accessible outside of office hours.
Shakepay Pros and Cons
Pros
A strong brand in the Canadian crypto industry. 
Shakepay offers easy access for Canadians to buy Bitcoin and Ethereum.
No deposit, withdrawal, or trading fees for Shakeypay users. 
The daily Shake bonus allows you to stack Bitcoin faster.
Shakepay offers digital financial services like the Shakepay Card and sending crypto or cash to another Shakepay user.
Cons
Shakepay only offers the ability to trade Bitcoin and Ethereum.
Price spreads can actually end up costing more than fees depending on trade volume.
No advanced trading tools for Shakepay users.
Conclusion: Bitbuy vs. Shakepay
In this comparison article, I reviewed two of the more popular crypto sites in Canada: Bitbuy and Shakepay. Bitbuy is a more traditional crypto exchange that offers plenty of different trading pairs for most of the largest cryptos. Shakepay is more of a crypto marketplace where you can only buy and sell Bitcoin and Ethereum. It should be noted that Shakepay is also trying to build a digital finance ecosystem within the app. 
It's clear that these two apps are for different types of users. If you are a serious crypto trader that would like variety and Pro tools, I recommend Bitbuy. If you are a casual crypto trader who only wants to invest in blue-chip cryptos, then Shakepay is probably a better choice. 
Thanks for coming out guys! I hope you learned a thing or two!
Geek, out.